Finally, there's fast food that's actually good for you
Moxy puts a healthier spin to your takeout
info
Moxy

Local, sustainable, cafe

10 a.m. to 9 p.m. Mondays to Sundays

0945-1548144

₱

P500 for two people (approx.)
In the ultra-dense business district, it's a fact that not all offices will be lucky to have a selection of good restaurants nearby. Some are unfortunately surrounded by fast food joints, and as you can imagine, it takes a toll on people's health. Especially for offices where most are confined to their desks, and the brief respite they get to stretch their legs and walk will only lead them to the greasy wonderland of fast food.
Enter this quaint little nook in Alphaland: Moxy, a takeout nook that specializes in "natural feel-good food." Headed by Michelle Callaghan and Rica Cacho, Moxy was made to be an alternative to other "healthy" restaurants that mostly serve salads. "The idea basically was to create something for an office crowd that is usually underserved when it comes to quick serve restaurants. There are a lot of [fast food options], but there's nothing that has a bit more vegetables," Callaghan says.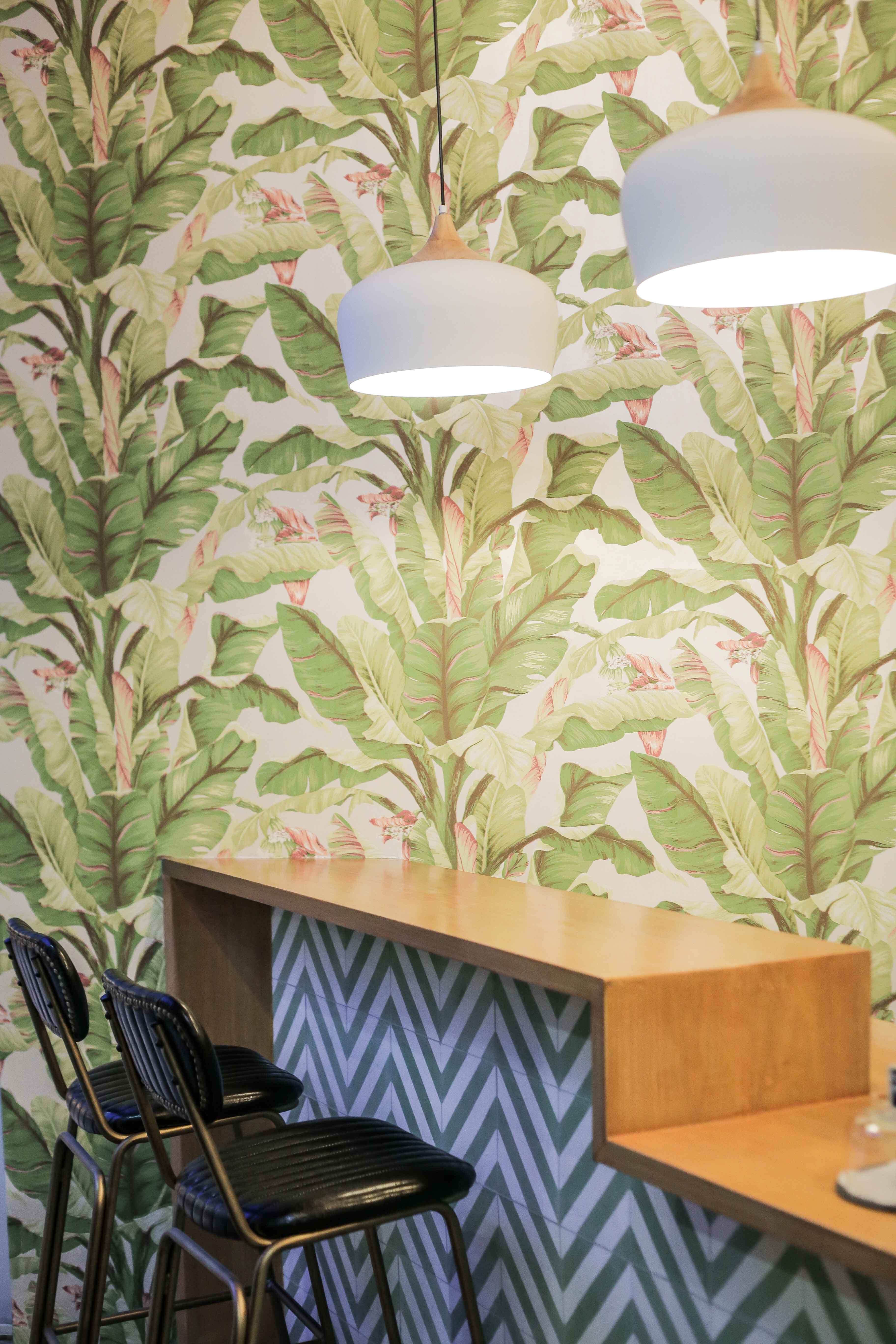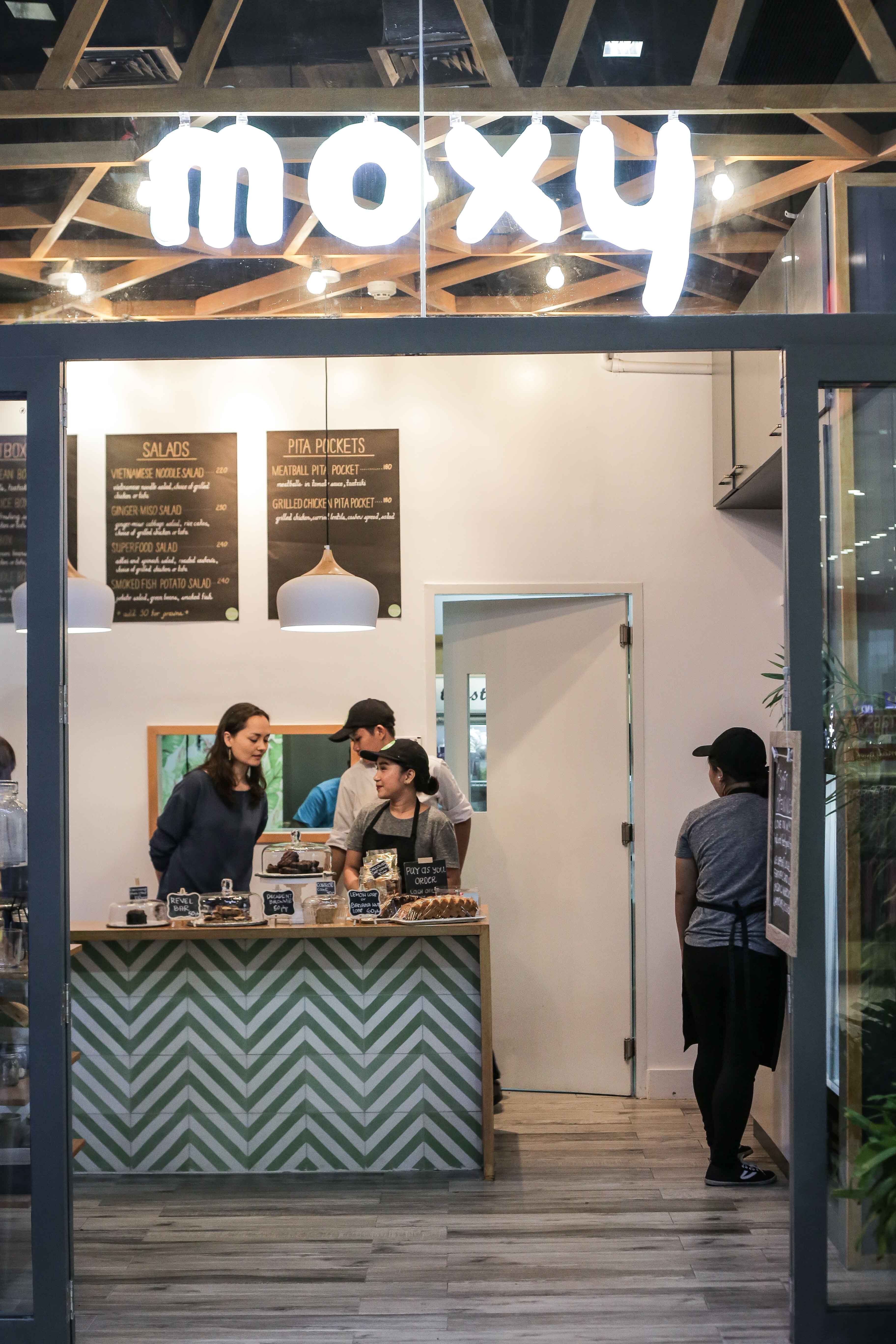 The result is Moxy's selection of well-portioned healthy meal boxes. Each box has an equal portion of carbs, vegetables, and protein, which leaves the diner feeling satisfied—"not heavy, not overfull, not greasy."
Callaghan and Cacho, who had both lived in London, were inspired by the myriad of healthy food options in the city. "One of our favorites was Leon, which has healthy [food]—they call it natural fast food," Callaghan says. Organic vegetable subscription boxes were also part of their inspirations. "In London, I used to get a box full of seasonal organic vegetables every week," Callaghan shares. "I didn't know what was going to be in it, but I would get that delivered. Here, we felt that we wanted to continue that kind of thing."
From there, it was a natural progression of learning how to cook, researching the markets, and getting to know and becoming friends with local growers—all eventually building up Moxy as it is today.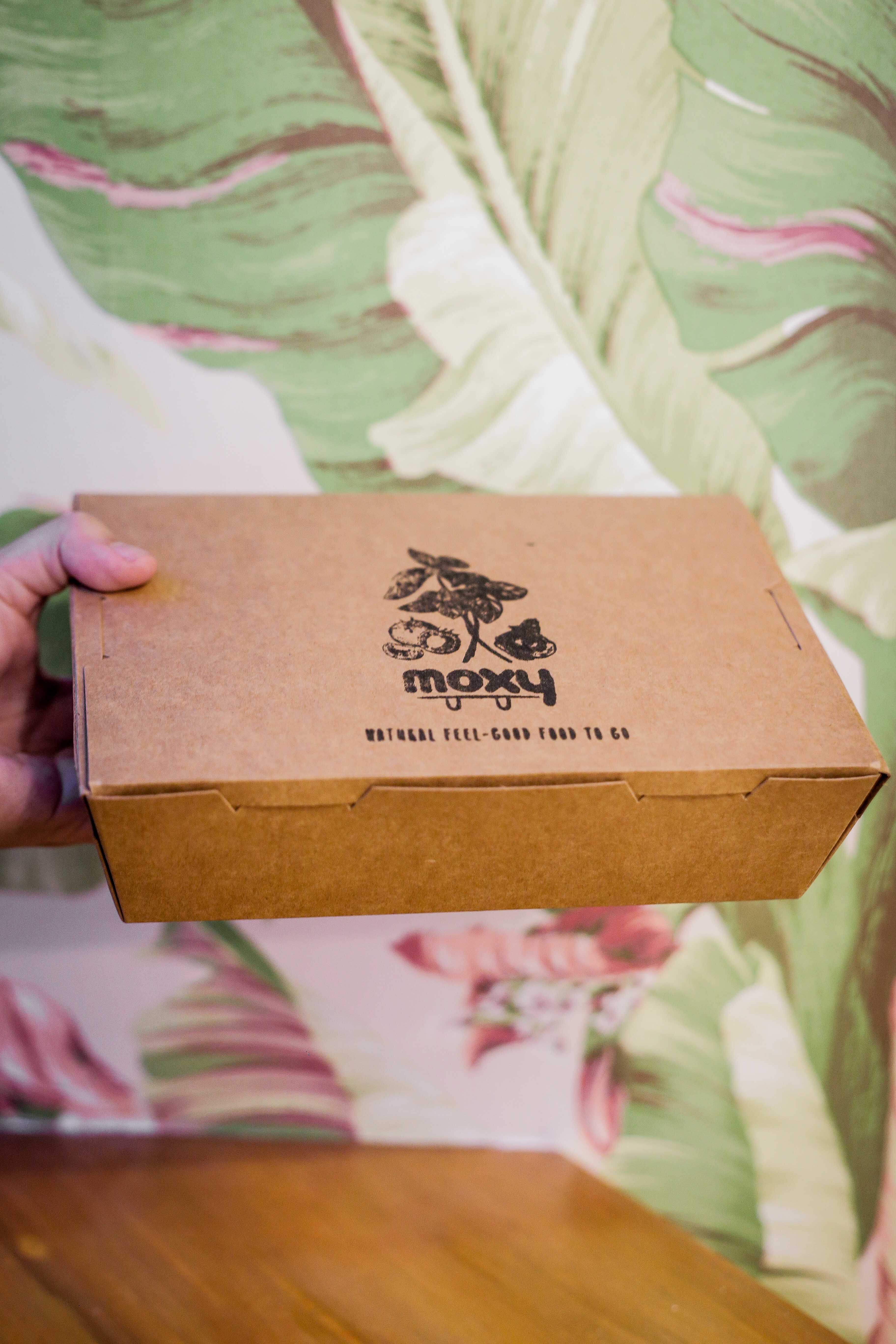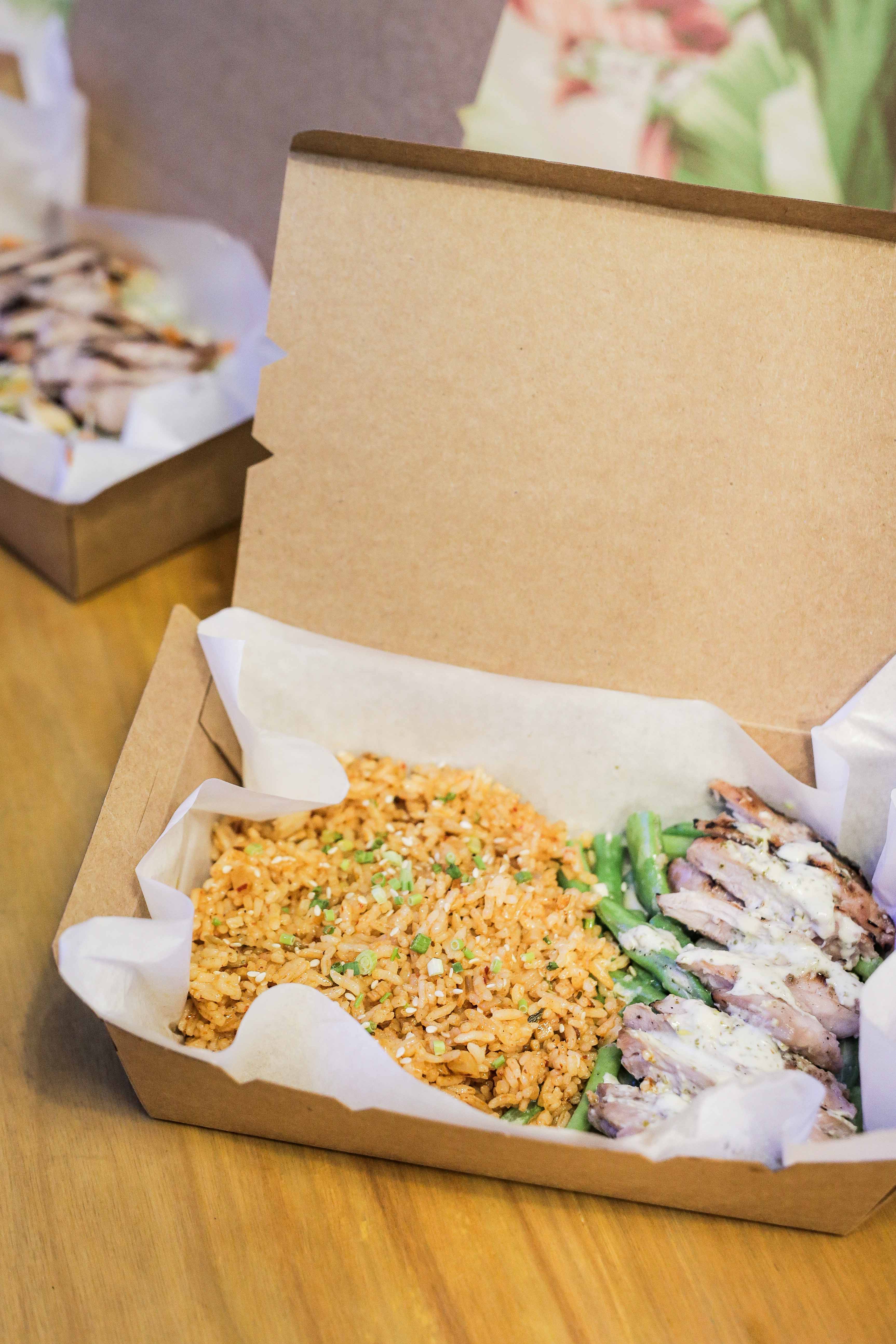 For a more "traditional" lunch—that is, something with rice—go for the kimchi rice box. It has a hefty serving of kimchi rice, which has just the right level of spicy kick, and is flavorful enough to eat on its own. It's served with green beans and a choice of grilled chicken or tofu, topped with jalapeño sauce. The garlicky flavor from the sauteed green beans and the slight smokiness from the grilled chicken balance out the mild spiciness of the rice and sauce.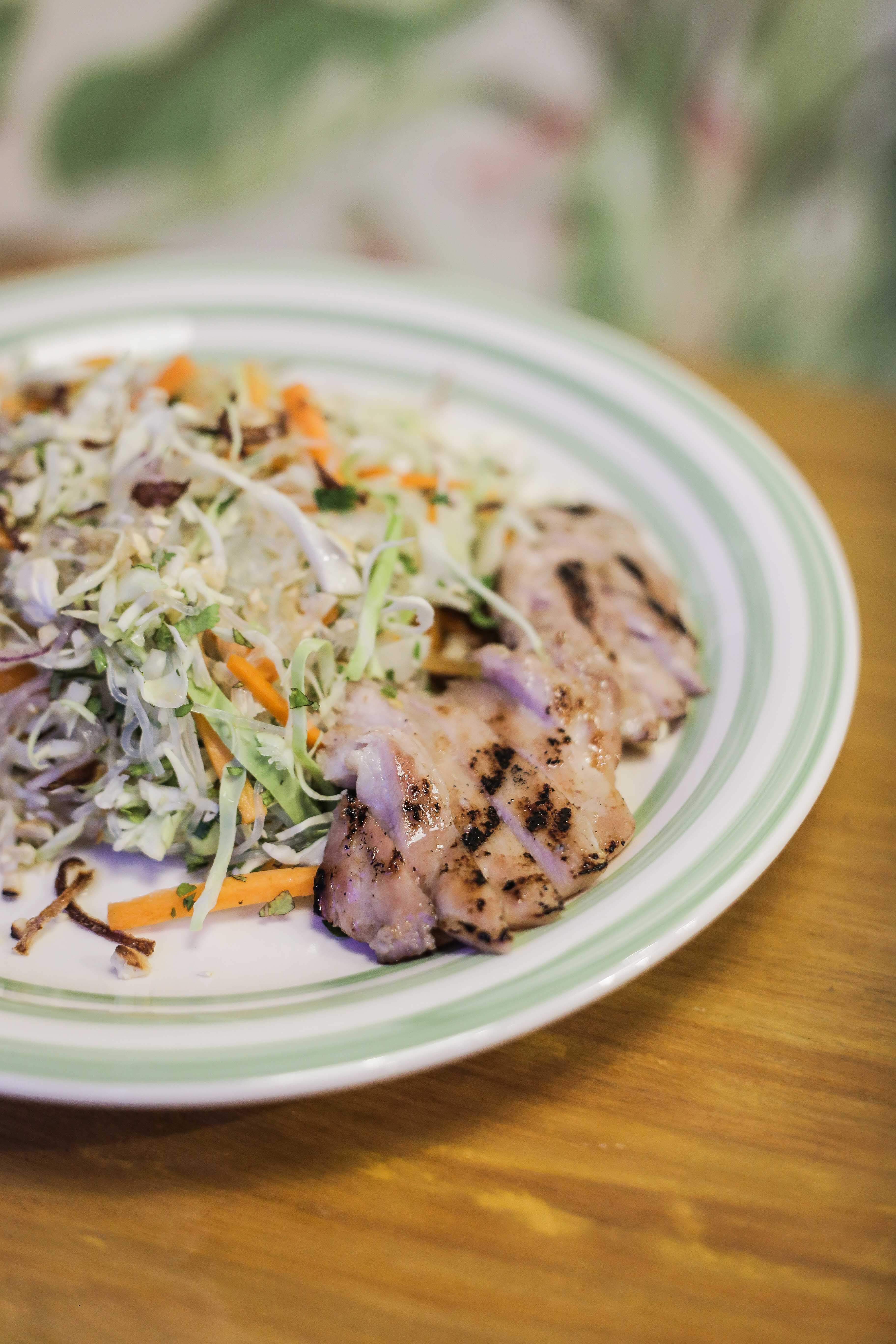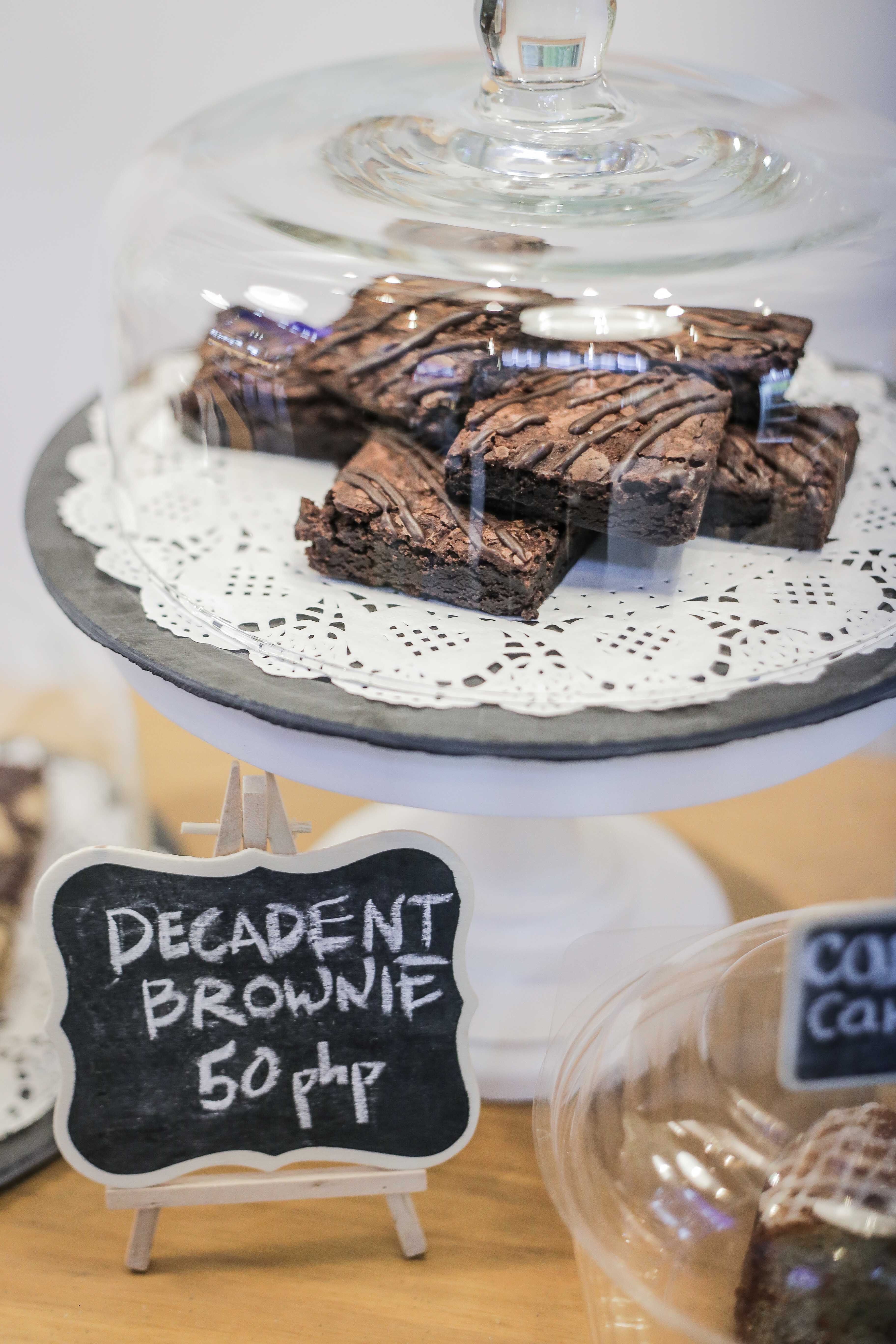 If rice isn't your thing, the Vietnamese noodle salad is another must-try: Rice noodles are tossed with vegetables like cabbage, cilantro, and carrots, then doused with a refreshingly tart dressing.
The vegetables in Moxy's meals were chosen to guarantee the most freshness, whether you decide to eat your meal at the store or back at the comfort of your desk. After all, no one wants soggy or wilted vegetables in their supposedly "feel good" meal.
Eventually, Moxy's looking into having a delivery service for these takeout boxes, and honestly, we're excited. A filling, balanced meal in an instant? No way you can say no to that.
TAGS: alphaland eats healthy healthy food in makati makati takeout moxy natural nolisoliph organic restaurant takeout
WHY GO?
Their hotboxes have a balanced mix of carbs, vegetables, and protein, making it healthy but delicious, too. The kimchi rice box is a good mix of spicy and savory flavors that's good to start up and get your metabolism going.
MENU