HotBox Kitchen offers a taste of the Canadian home
They make and smoke their own sausages and bacon
info
HotBox Kitchen

Canadian

4 p.m. to 11 p.m. Closed on Mondays

275-4577

₱

P1,000 for two people
Let's be honest: every new restaurant that opens in the city claims to offer comfort food. But how do we define comfort food, really? The definition is very subjective, varying from person to person. My comfort food will most likely be totally different from yours; that's why each chef opening a new restaurant can claim to serve comfort food—their own take, anyway.
HotBox Kitchen owners Michelle and Evan Corby helped me define comfort food by asking, "What do you love to eat when you're home?" If that's the case, then Filipinos would usually answer adobo, sinigang, nilaga, or anything that mothers usually cook for dinner. The Corbys, though, have just moved to Manila from Canada to start anew with their own growing family.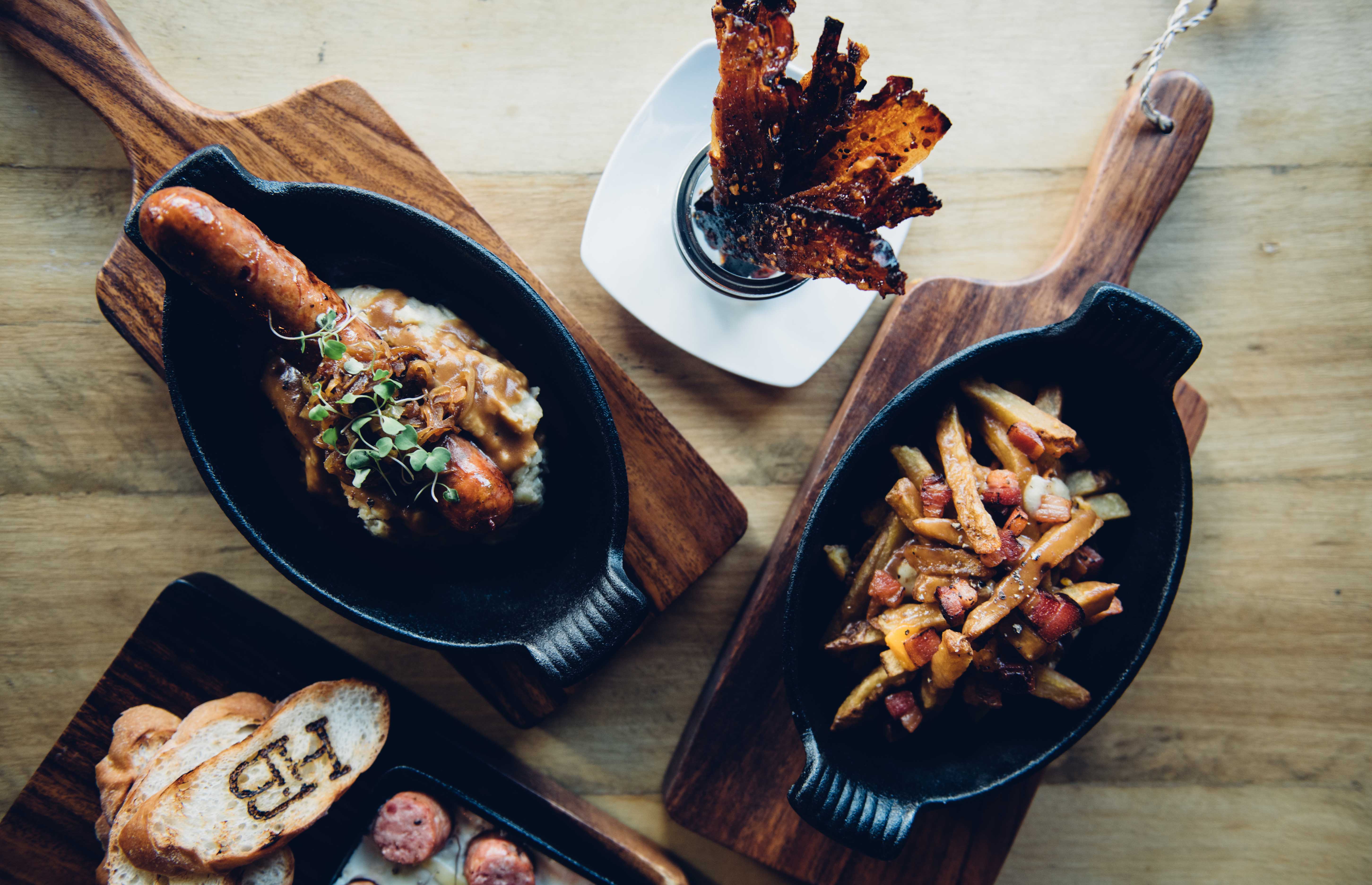 With the couple's combined background in the culinary industry, they wanted to open up a simple and approachable restaurant where they can cook whatever they love. "Both of us are meat lovers. We make our own sausage and bacon in our house," Michelle shares. That makes 90 percent of the food they serve in HotBox cooked from scratch, and the result is a Canadian rustic comfort food joint. "We usually smoke the sausage and bacon on weekends. So, just follow the big pillar of smoke [in the sky] and that's where we live," Evan laughingly adds.
The idea is you hang out here alone or with friends after work, eat your stress away with their ultra-savory food like Double Smoked Candied Bacon or Bourbon Glazed Pork Chop, and cool down with a bottle of beer before heading home. Or maybe you could hit two birds with one stone and order their Cheddar-Beer Mac and Cheese, a routine anyone could do especially if they live in the Addition Hills area.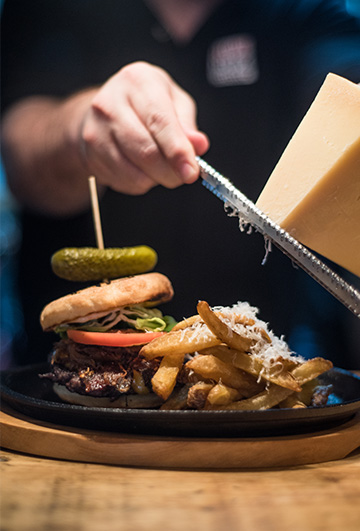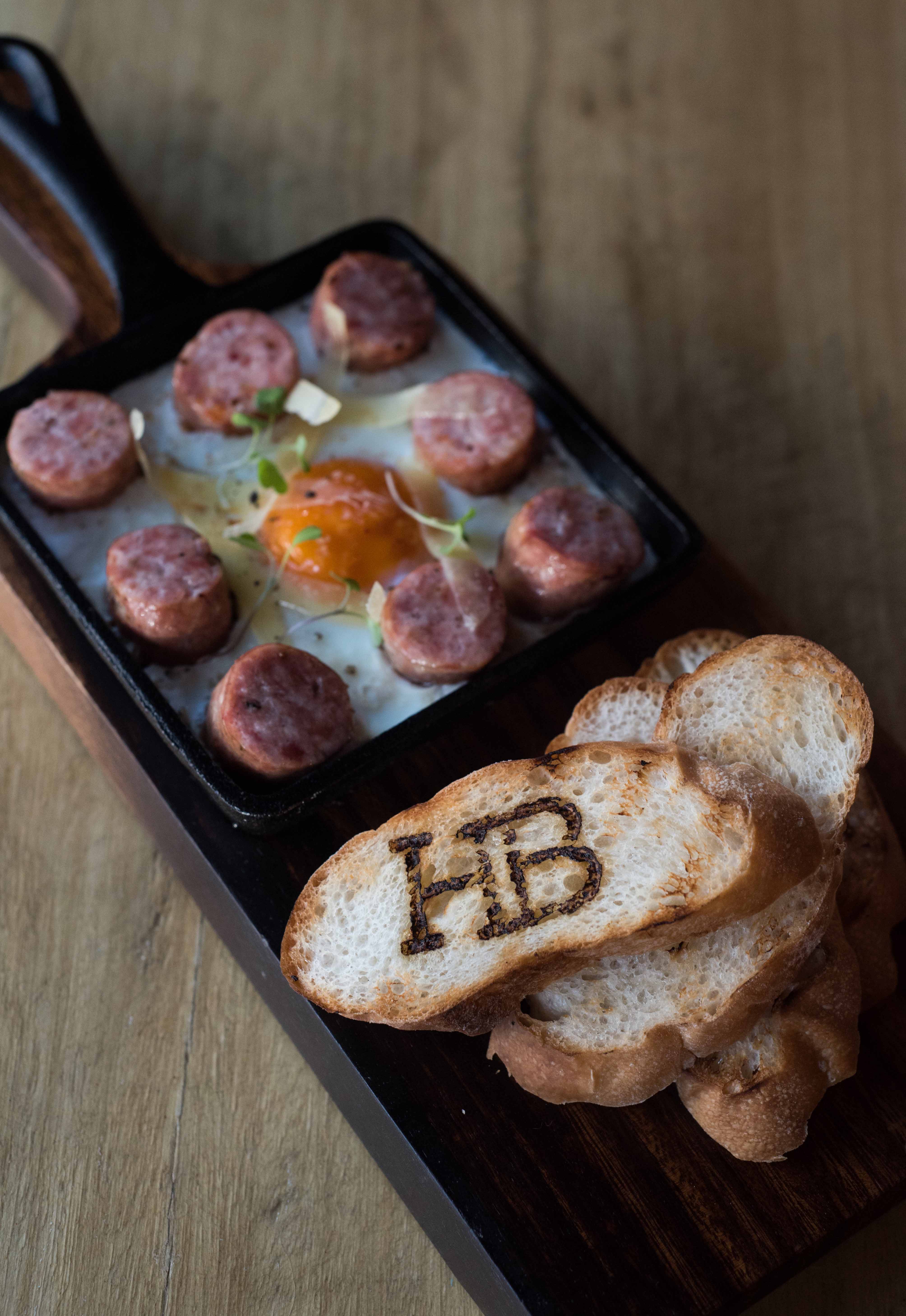 What makes this new small space interesting is its open kitchen. "It's like a chef's table. [This is where] guests can sit and chitchat while we're cooking. No secrets. No hiding. [We show] who we are and what we do with the diners," Michelle says with pride. And the best thing about it is that everyone in the kitchen is always on their best behavior.
This story was originally published in Northern Living, January 2016.
TAGS: bacon Canadian homemade nolisoliph sausage
WHY GO?
Their bacon and sausages are homemade, and owners Michelle and Evan Corby smoke it themselves on weekends.
MENU