Have you been a responsible traveler?
This sustainable travel fair teaches you how
Aug 11, 2017
Residents of Boracay and environmental advocates have been crying foul over the pollution and environmental damage brought about by irresponsible tourists who party the night away on the island. The clamor was heard and the municipality passed a liquor ban last May, prohibiting the drinking of alcoholic beverages within five meters of the sea, beach areas, and public parks.
Popular for its clear waters and white sand beaches, Boracay is perhaps the most famous island in the country. Tourists love the vibe and the picture-perfect views. Considering its natural beauty, you'd think people would take care of the site. Apparently, not many realize this. As long as tourists don't acknowledge that almost everything they do affects the environment, irresponsible traveling won't stop.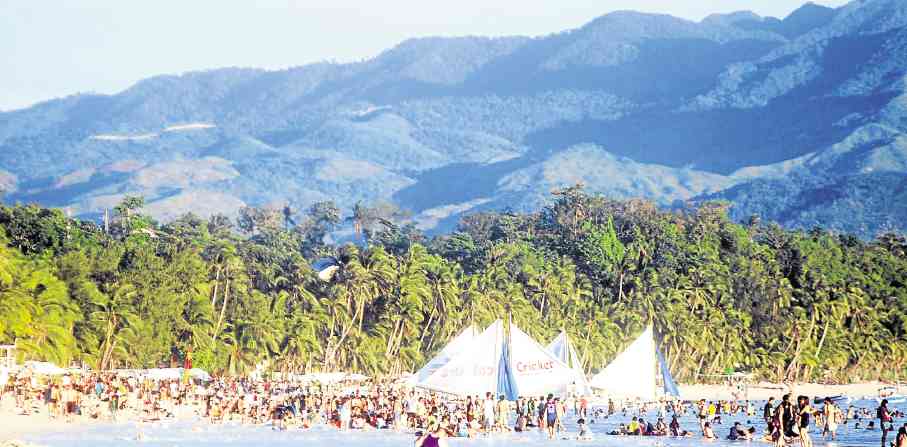 This applies to everywhere we go, not only in beaches, islands, and other tourist sites. Being ignorant about environmental issues isn't an excuse to be careless anymore—especially now that access to information is just a click away.
And this is what pushed the National Youth Council (NYC) of the World Wildlife Fund (WWF) Philippines to conceptualize a sustainable travel fair. "We believe that many of these [social and environmental] issues can be addressed on the individual level by improving the way we live, which is why our council of eight members felt sustainable living would be the most appropriate message to push," says Alexa Cancio, chairperson of WWF-NYC.
"Right now, there isn't any common online platform to find all the sustainable travel options in the Philippines which is why it is [time] to organize a travel fair like Green Wanderer," Cancio adds.
Green Wanderer is a three-day travel fair that houses numerous sustainable options for visitors. From Aug. 11 to 13, there will be an array of products made by local artisans and environment-friendly destinations with selectively assembled itineraries available at the Central Square, Bonifacio High Street.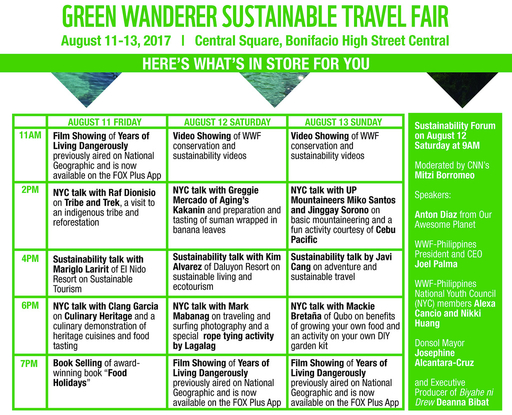 Aside from what exhibitors like El Nido Resorts, The Circle Hostel, GetGo Rewards by Cebu Pacific, Lagalag, and Reef PH offer, there will also be a talk by Clang Garcia about culinary heritage, a sustainability forum moderated by Mitzi Borromeo of CNN Philippines, and an exhibit of underwater photographer Scott "Gutsy" Tuason's travel experiences.
Travel industry also affects people's jobs
Travel and tourism contribute to around nine percent of the world's total gross domestic product. One out of 11 jobs are related to tourism and travel, WWF-Philippines President and CEO Joel Palma says. And this is why we can't afford this industry to fail.
"With climate change and wasteful consumption issues over our planet's ability to produce, green travel is a must to save our environment. This should be a concerted effort from both the traveler and the travel industry to ensure that we leave a living planet for future generations to enjoy and benefit from," Palma explains.
Header image by Unsplash
Read more:
There are two things that can change the world, according to this environmental lawyer
Bambike takes green transportation to a new level with its use of sustainable material
How Armi Millare and Jake Verzosa traveled to Sagada on motorbike
TAGS: eco tourism environment Green Wanderer National Youth Council nolisoliph SSI Life sustainable travel WWF