Wings in cheese and caramel popcorn flavor? Sign us up
Finally, Birdhouse now offers wings and the flavors are worth the wait
info
Birdhouse

Fusion

11 a.m. to 11 p.m., Sunday to Thursday; 11 a.m. to 12 a.m., Friday to Saturday

0917-5543825

₱

P350
To those people asking "Wala ba kayong wings?" to the owners and employees of Birdhouse, you won't be disappointed now.
Before celebrating its first birthday next month, the chicken place located in Uptown Mall's Food Hall introduced the newest addition to its menu: fried chicken wings. Finally, after almost a year of serving the familiar, savory dark meat in thigh and leg parts of the chicken, it now has something patrons have been looking for.
The request for wings was overwhelming, Linfred Yap, one of the owners said. So they gave in.
It may seem complicated but the Relish Group's (same chain behind Rock & Seoul, Osaka Ohsho, Wee Nam Kee, and Kumori Cafe) concept for their latest food venture is simple: a fun fried chicken place bringing in dishes that diners couldn't put in a box. "A fusion fried chicken concept," as Yap says.
"You wouldn't be able to categorize [our meals] in one specific box. They're like a hodgepodge, a fusion of different flavors. There's no dominant cuisine."
The idea was borne out of the owners' love for traveling and well, fried chicken. Inspired by different versions of chicken around the world—Korean, American, Japanese, you name it—they thought of incorporating these cuisines' take on chicken and bring the products of this merging into a single restaurant.
"We wanted to make a simple menu with fried chicken as the hero and have different sides to go with it," Yap says. They used to only serve leg and thigh, the juicy parts of the chicken. But now they have wings. And boy, did they go wild with it with six eclectic flavors.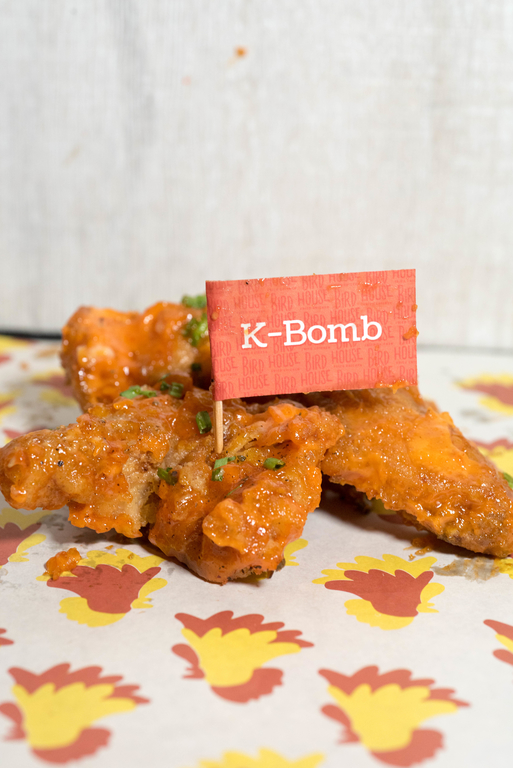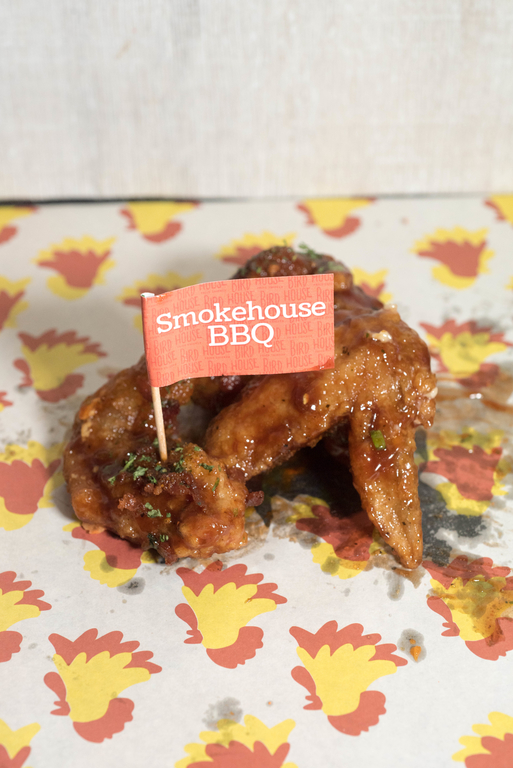 They have the classics, K-Bomb, Smokehouse BBQ, and Pepper Cream, and the stuff you won't probably see in other chicken places like Bacon Mac and Cheese, Cheese and Caramel Popcorn, and Roasted Garlic Parmesan.
Aside from this latest addition, you can choose among five set options from Birdhouse's menu. The formula? Your own choice of chicken + side dish + sauce + crispy chicken skin, the only constant.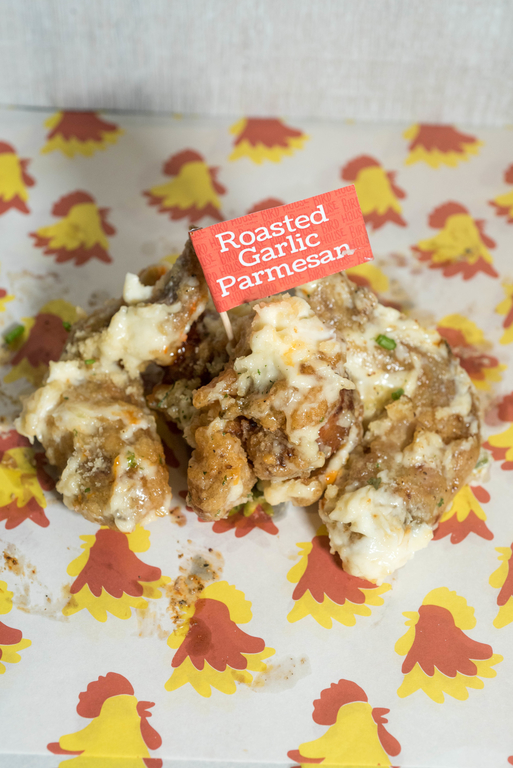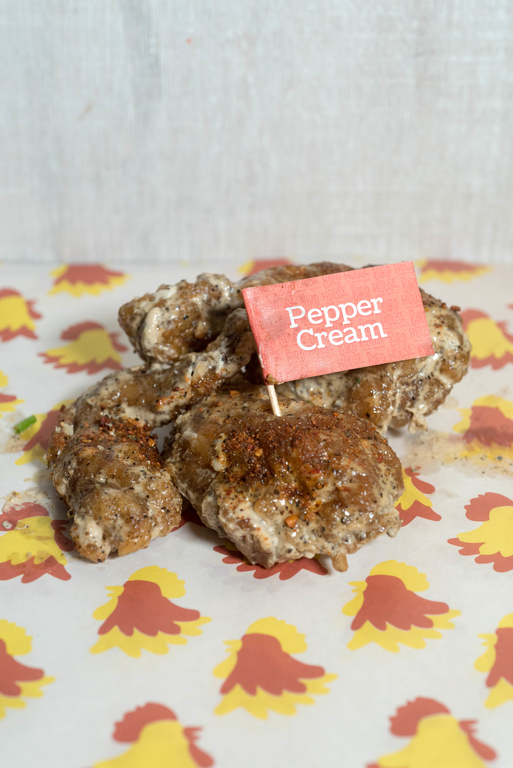 Birdhouse's fifth set option has the social media rocket Salted Egg Lava Chicken Sandwich, which is basically a de-boned chicken with salted-egg based sauce sandwiched in a squid ink brioche bun. You may have seen this on your Facebook or Instagram feed. That's because the restaurant basically has the word "fun" attached to it like a surname, so it's not surprising for the team behind Birdhouse to come up with exceptional flavors.
The different parts of the chicken we eat matters. While some love dark meat that can be found in thigh and leg parts of the fowl because of its lusciousness and flavor, there are those who prefer white meat like in wings and breast part. Birdhouse extending its menu means a wide door open for others with different preferences when it comes to fried chicken.
TAGS: Birdhouse chicken chicken wings city guide fried chicken nolisoliph south taguig uptown mall
WHY GO?
The Roasted Garlic Parmesan flavor of their wings will give you that comfortable and familiar taste.
MENU