This coffee shop is your new after-meal stop near Banawe
Soon, Prominent will open its retail store, too
info
Prominent

Café

2 p.m. to 10 p.m.

987-1954

₱

P300
The neighborhood where Prominent, a coffee and retail shop, stands is quite isolated compared to the other "Scouts" in Quezon City. Near A. Bonifacio Ave. and Banawe, it's like a quiet suburb, a subdivision sans guard houses. It's that kind of area that doesn't cradle a specialty coffee shop yet. Well, until mid-July, when Prominent opened.
So owner Ralph Yu needed to adjust to properly cater to the community more. "I have to adapt and find balance in this neighborhood. This is why we use the kind of coffee beans that is familiar to the [palate of] people around here." In this case, he went for the middle and safe spot and uses those from Brazil that has chocolatey notes more than fruity.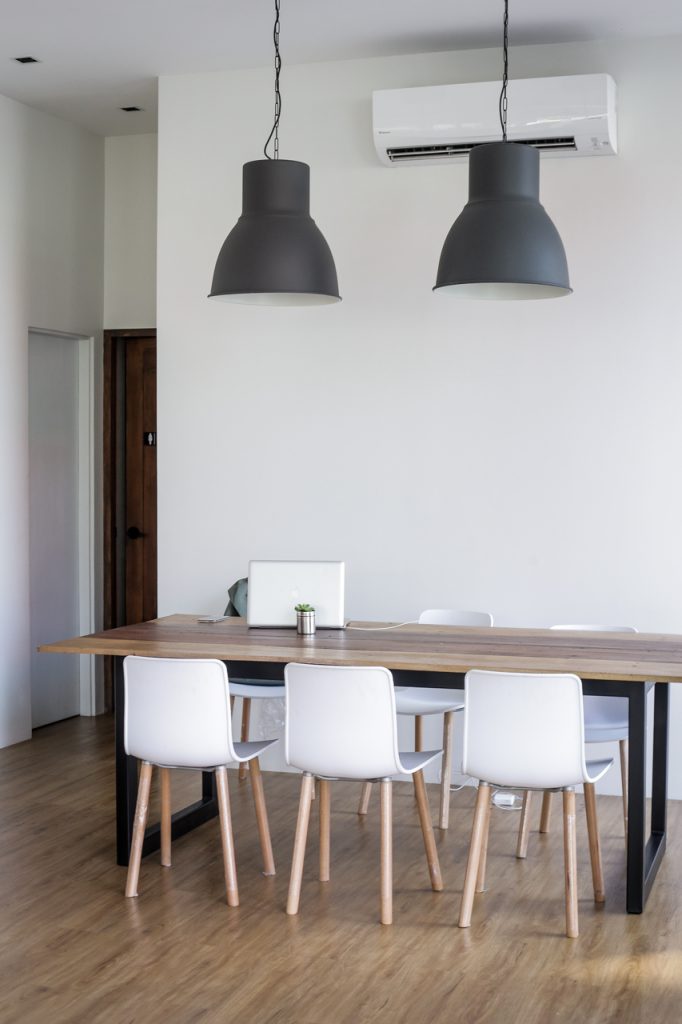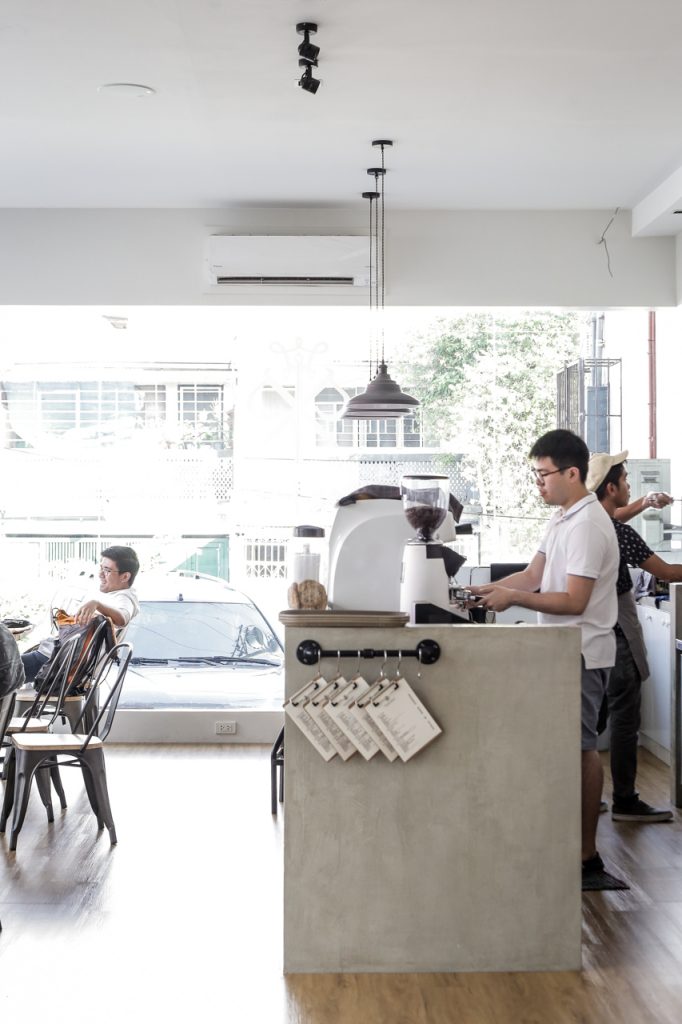 Despite its isolation (which personally appeals to me, by the way), Prominent is conveniently located in a Caltex gas station at the corner of Sct. Alcaraz and D. Tuazon, and serves as a substitute for the staple gas station convenience store. Yu's family also owns that particular Caltex. Instead of putting up a service station, his father established a two-story commercial building. What used to be a clean canvas, a blank space waiting for occupation is now Yu's cafe after his father encouraged him to explore and venture into a business.
"In the beginning, I just thought that a coffee shop seems cool," Yu says. But in the process of researching and getting materials for his endeavor, his love for coffee kindled last year. "In an industry full of passionate people for coffee, it's impossible not to catch the fascination for it."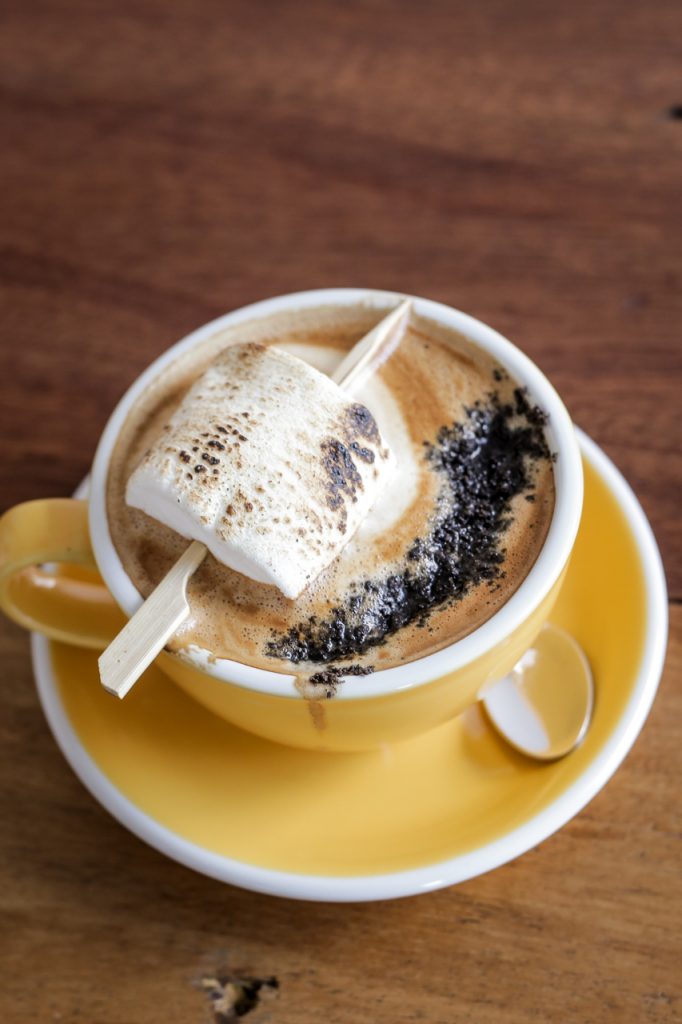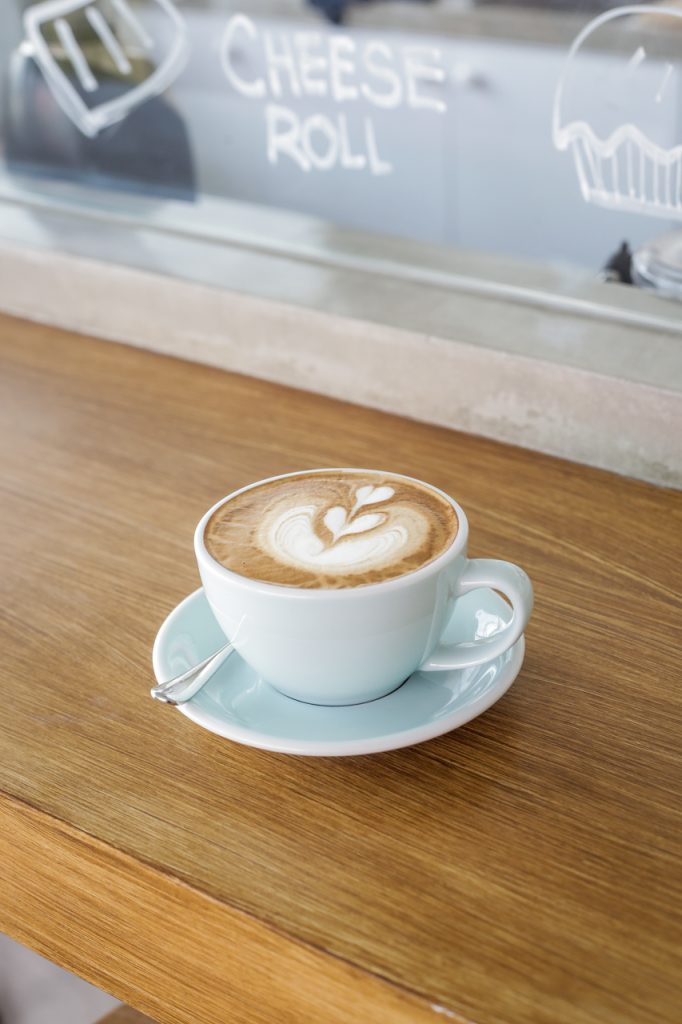 They have the eye-catching Toasty where customers can choose what drink goes in their mugs (mocha, latte, or chocolate). The giant torched marshmallow on top and almost chewy Oreo crumbles give the drink the kind of sweetness reminiscent of our childhood.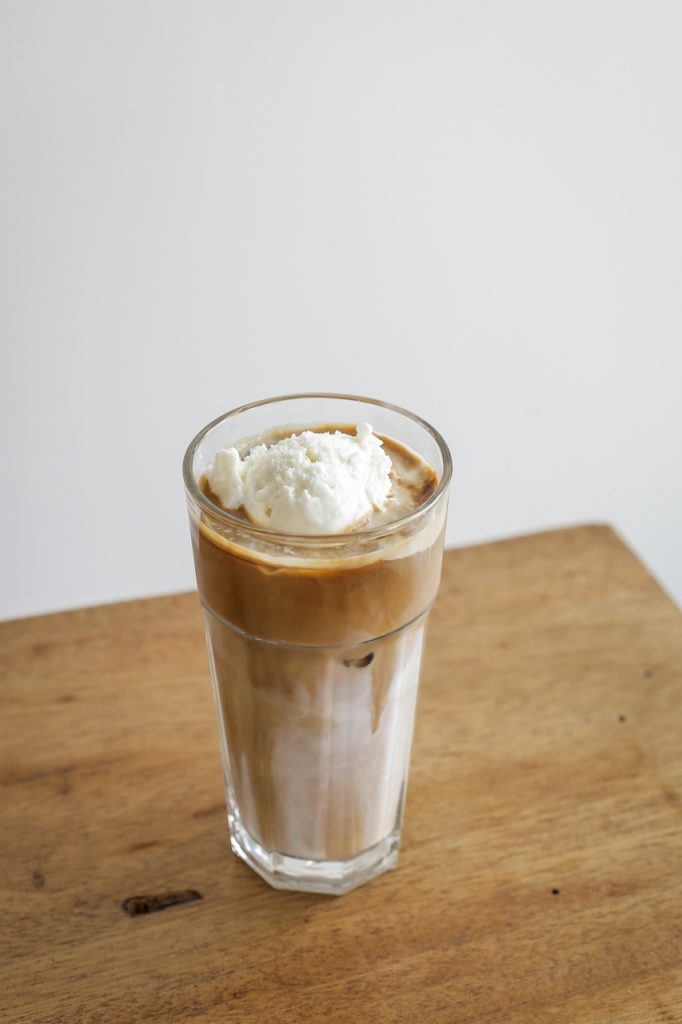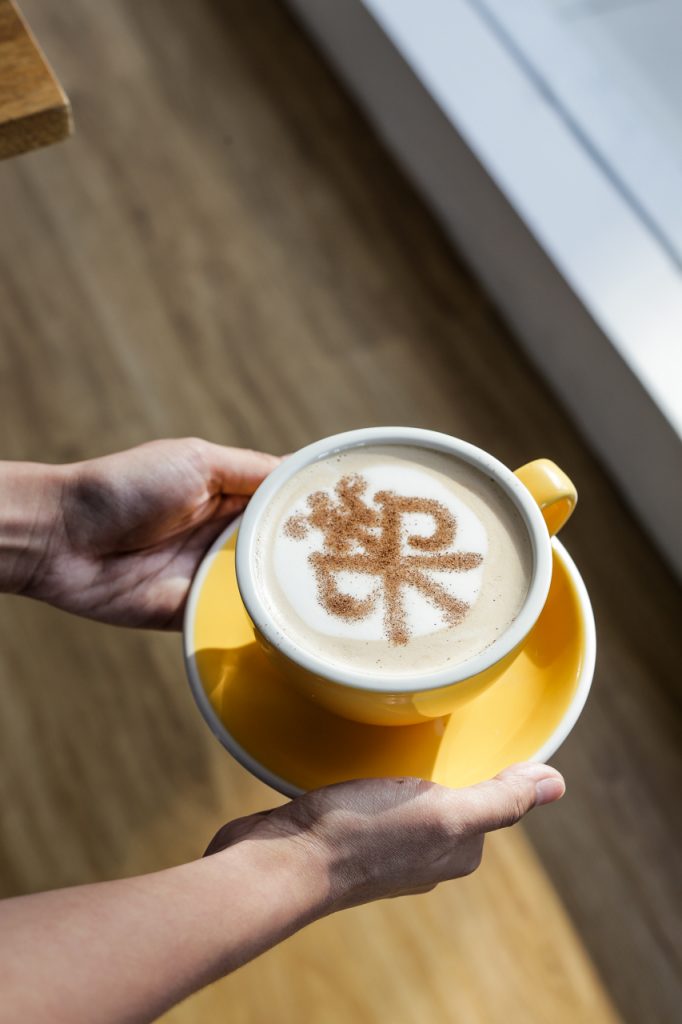 Their Gelatte, basically a latte float, is topped with ice cream from Manila Creamery where the owners are good friends with Yu. The richness of the vanilla ice cream's dulcet flavor dances well with the beans from Plain Sight Coffee Roasters. A must-try for non-coffee drinkers is their chai, which contains just the right hint of spice.
"Ang funny eh, it's all referrals," Yu says. But this is one of Prominent's strengths, too. "I'm confident with the quality of what we serve because the suppliers are the people I know. And like with the Manila Creamery, I've been to their kitchen. With the beans, I know where and how they get their products, and how they roast."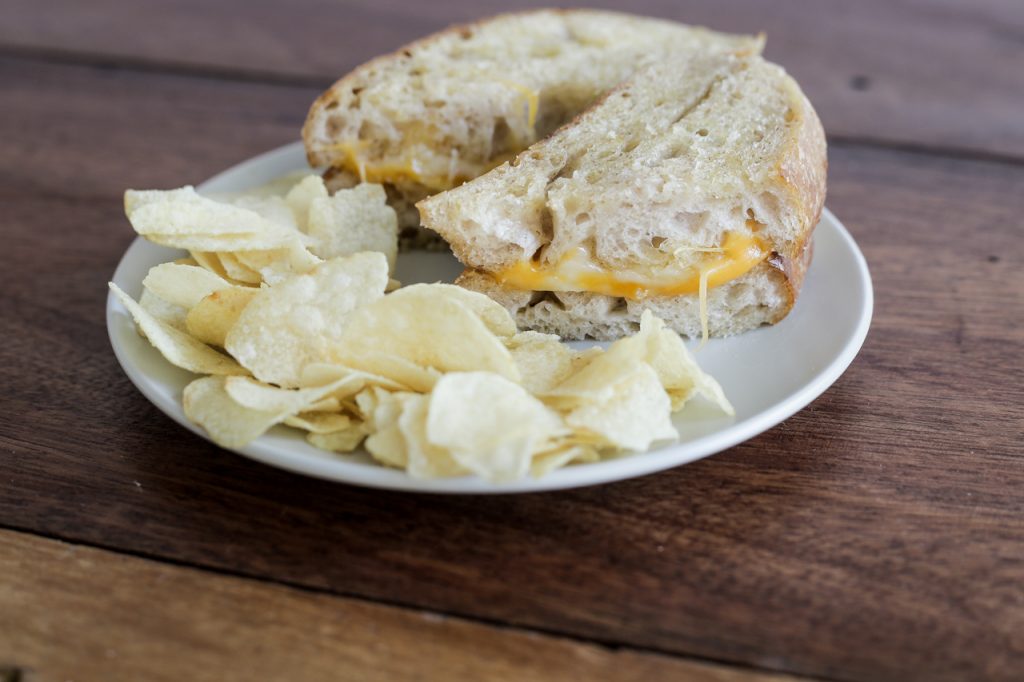 I'd assume Yu gets his bread and pastries from a single source, too, but he doesn't. "The grilled cheese, cheese rolls, and apple pies, they're all from different suppliers because I tend to be picky." I guess customers won't mind that kind of critic as long as the food delivers. And boy, did they.
The sharp cheddar cheese and jam sandwiched in sourdough of the grilled cheese evokes tangy taste to contrast with coffee. The cheese roll, on the other hand, is delicate, puffy, and has a touch of sweetness, which actually induced memories from my childhood (something like I knew I tasted it before, I just couldn't exactly point out what and where).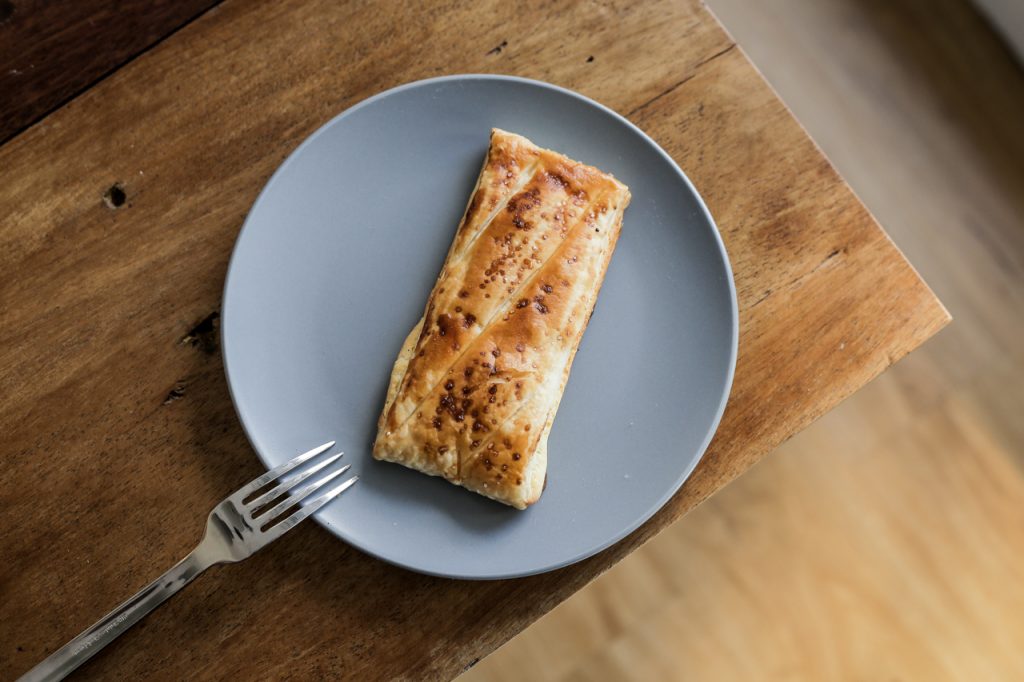 Primarily, Yu envisioned Prominent as a retail store for streetwear. "Sort of like Commonwealth but with a coffee shop." But he admitted that he got so engrossed in the coffee industry that he sort of left the retail part for a while.
But now, he's getting back into it as he plans on officially launching the whole brand in September. It won't be too hard for him now because his uncle is into the garments business. For the designs, he's looking into collaborating with local graphic artists and photographers.
Yu still has many plans for his shop—from serving breakfast meals to getting it converted into a speakeasy during the nights. But for now, the overall vision of Prominent is to be the "exceptional standard."
Read more:
We gathered the best cafés in the metro so you don't have to
Bakerē's got us craving for Butuan lechon sandwiches and grilled ensaymada
Feel good food goes beyond taste at Hineleban Cafe
TAGS: cafe city guide coffee shop eats nolisoliph north prominent cafe quezon city restaurant retail store