"The sanctuary is always awake," MBY Pet Rescue and Sanctuary founder and owner Marita Baquiran-Yasuda says over the cacophony of almost 600 dogs and cats, and the random clucking of a few chickens roosting nearby.
Hidden behind an industrial red gate that doesn't allow even a peek into the front yard, the sanctuary is easy to miss—if not for a small tarpaulin that reads: "Donate food. Sponsor spay. Volunteer." You actually hear it before anything else. Stay by the gate long enough and the barking starts; once you're inside, it never seems to stop.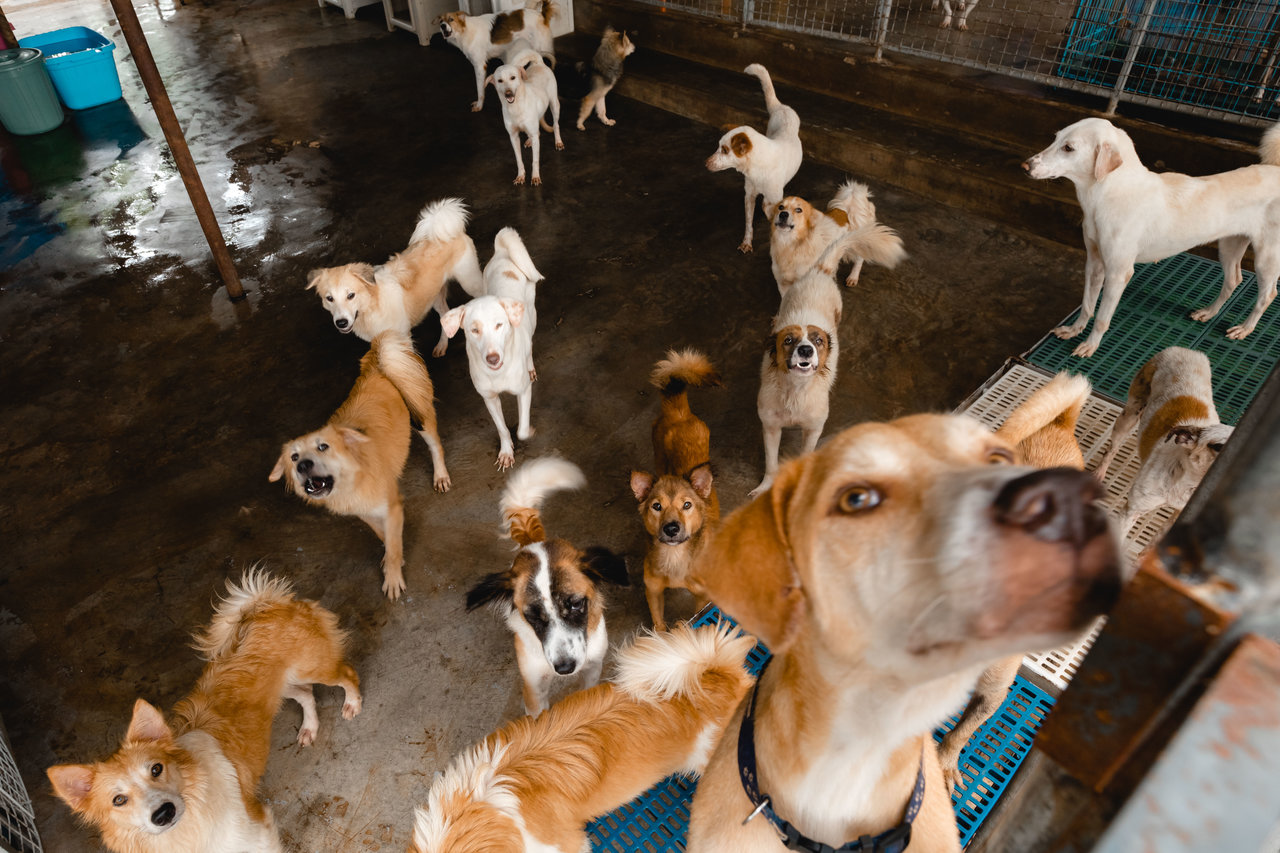 There is something comforting in this chaos that is confined in a 1.8-hectare lot found along an unmarked road in Morong, Rizal. You feel it when a wagging tail brushes past your leg or a wet nose suddenly sniffs your arm, or when a tiny, lithe body rubs against your feet, purring. For a few of these four-legged friends, a lick is customary, but mostly you see hundreds of curious eyes watching your every step.
"When I'm in Japan, I have a host of prescriptions. I have maintenance for high blood pressure and anemia. But when I'm here and I spend time with the animals, I don't take any medicine. I'm perfectly healthy—stronger than a bull at 50," Baquiran-Yasuda explains with a chuckle, her face tear-stained. She has just finished recalling the moment she realized she couldn't stop taking in homeless dogs and cats. And as with anything that finds firm resolve, her decision to put up MBY sprung from conflict. In this case, it was triggered by animal cruelty.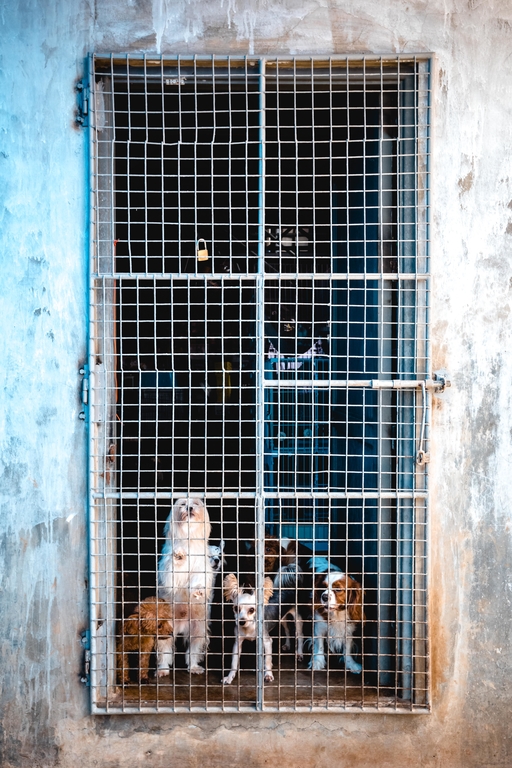 "You'd be surprised by how there are a lot of people who are cruel to animals," she notes, recounting seeing a group of girls attack a helpless cat struggling to protect five newborn kittens.
But the roots of MBY go farther than this. It started in Japan, where Baquiran-Yasuda still resides with her family. Her husband, who is Japanese, suddenly imposed upon her the responsibility of adopting a cat in the hopes of solving a growing rodent problem at home. But the cat, which they named Daniel, became more than resident rat hunter. In fact, Daniel—now 15 years old and very much a part of the family—still lives in Japan with the Yasudas.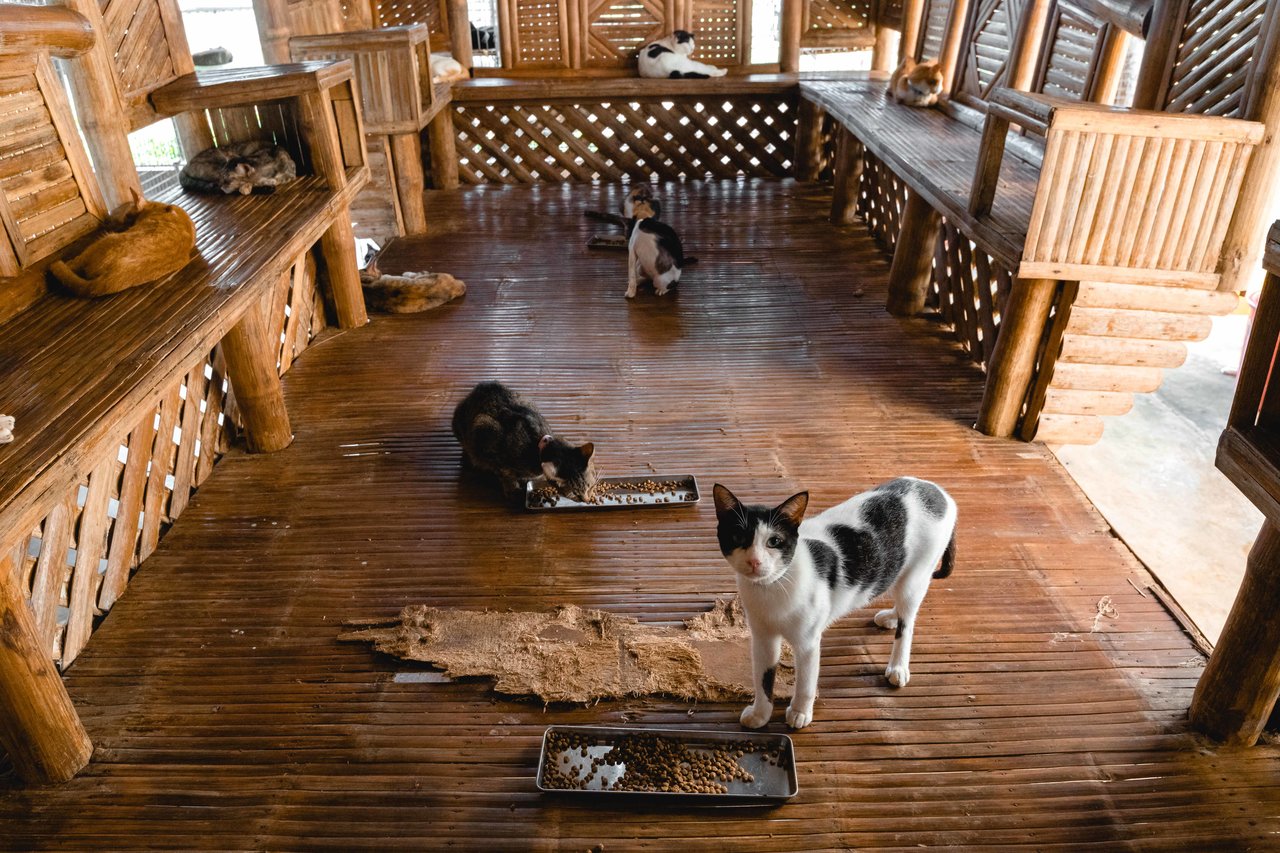 After she got Daniel, Baquiran-Yasuda began holding Trap, Neuter, and Release (TNR) operations in Japan. In December 2007, she came home to the Philippines and continued her efforts here. This was when she chanced upon Beauty, an injured stray dog that found its way inside Baquiran-Yasuda's Antipolo home on Christmas Eve.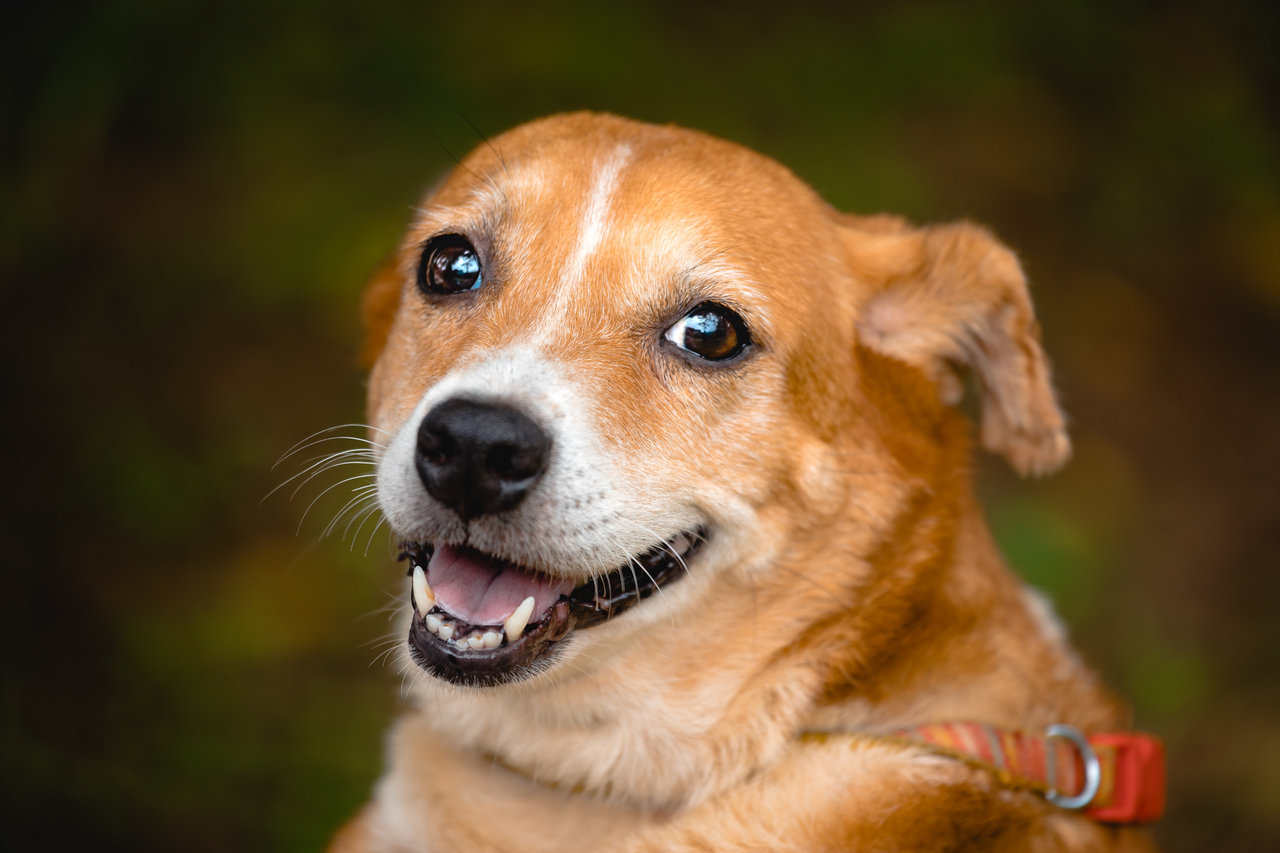 Beauty was Baquiran-Yasuda's first canine rescue. At 10 years old, the aspin is now one of MBY's many senior residents, which is also currently home to "almost 300 dogs and more than 300 cats"—the final count still undetermined because of new recruits. The compound is divided into areas that are easy to make out: the cat house, the dog pens, and an enclosed space designated for nursing animals and their young. Lining the driveway are nipa huts where stay-in caretakers reside. "From 12 caretakers, we're down to seven. You need people whom you trust— people whom you know will be compassionate towards the animals even when you aren't looking. We need patient people with big hearts," Baquiran-Yasuda stresses.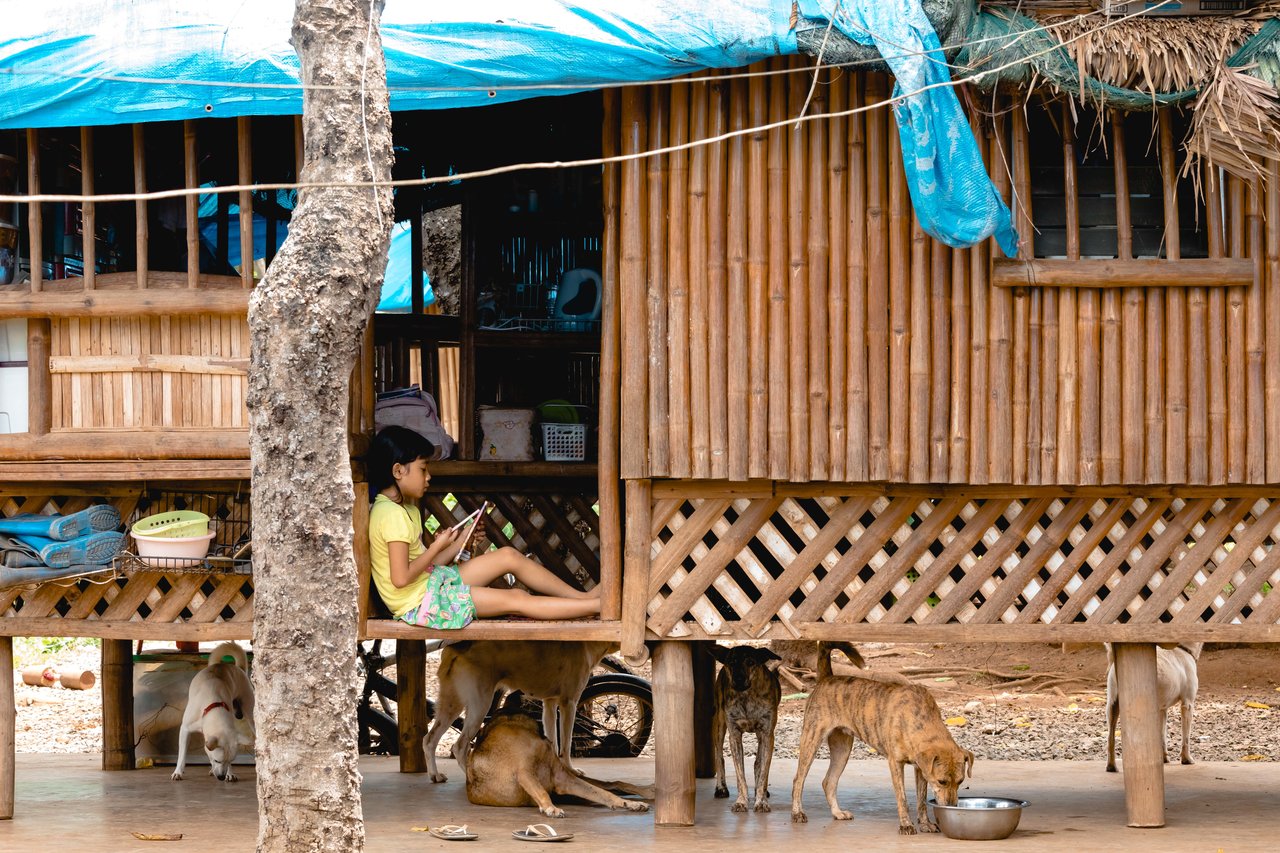 Much of the property is still undeveloped, with the grass unkempt and wild ferns growing everywhere, but Baquiran-Yasuda prefers it this way. Dogs have ample space to run and play, and herbs that are good for the animals are easily accessible.
Although in various stages of recovery, it is evident that the animals are accustomed to neglect. Most are strays, others abandoned. Some bear physical marks of abuse, while a few remain wary of human contact. But there are also those who crave affection, occasionally jumping on visitors until they get a thorough petting. One thing is certain though: rehabilitating these animals is no walk in the park.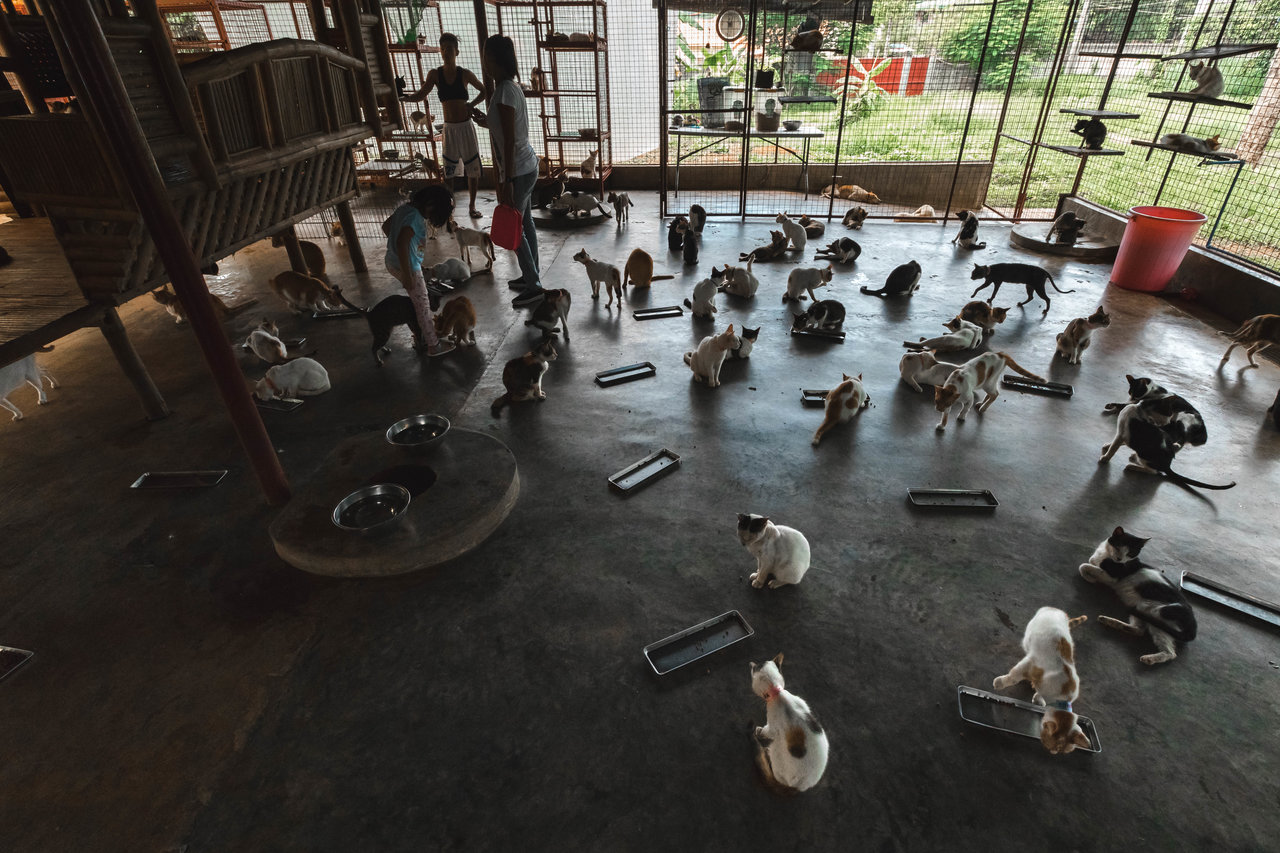 A typical day in MBY starts at 5:30 a.m. Mornings are spent cleaning the cages and feeding the animals. Dogs are let out and allowed to roam twice a day: once in the morning and once in the afternoon. Special attention is given to nursing moms, kittens, puppies, and the emaciated and sick. Afternoons are for bathing, cleaning food and drinking bowls, and doing the laundry, among other tasks. For the animals, however, noon marks the beginning of nap time.
The upkeep is as heavy on the hands as it is on the wallet. MBY spends at least P10,000 a day on food alone—that's about 145 kilos of pet food on a daily basis. Veterinary fees, utility bills, and the caretakers' salaries and food allowances are another story. Baquiran-Yasuda recalls spending as much as P70,000 in one go for canine vaccines. This is on top of ensuring that all animals are cleared by the vet before they can interact with other MBY residents.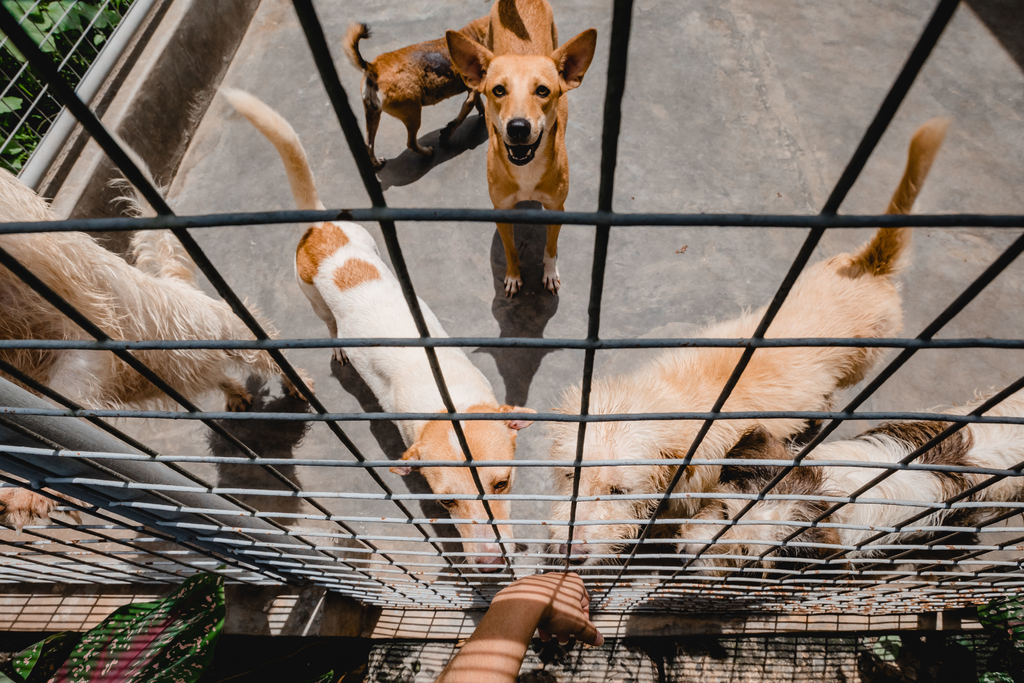 Although veterinary assistance is often provided by Paraan Animal Clinic in Antipolo, it's easy to rack up medical bills especially since all roaming animals in MBY are spayed or neutered. This is the only effective way of controlling the population inside the sanctuary without sacrificing the animals' quality of life.
Because of the high upkeep, Baquiran-Yasuda admits to having used up her personal funds for MBY. It wasn't until last year that she raised the white flag and realized that she needed more help in funding and running the sanctuary. "I am very fulfilled even if sometimes it gets so difficult. They tell me I've sacrificed so much for this but I refuse to use the word 'sacrifice.' I chose this. I didn't plan on doing this. It just happened. I lost everything. That's why I always say, 'I may have nothing, but I have my dogs.'"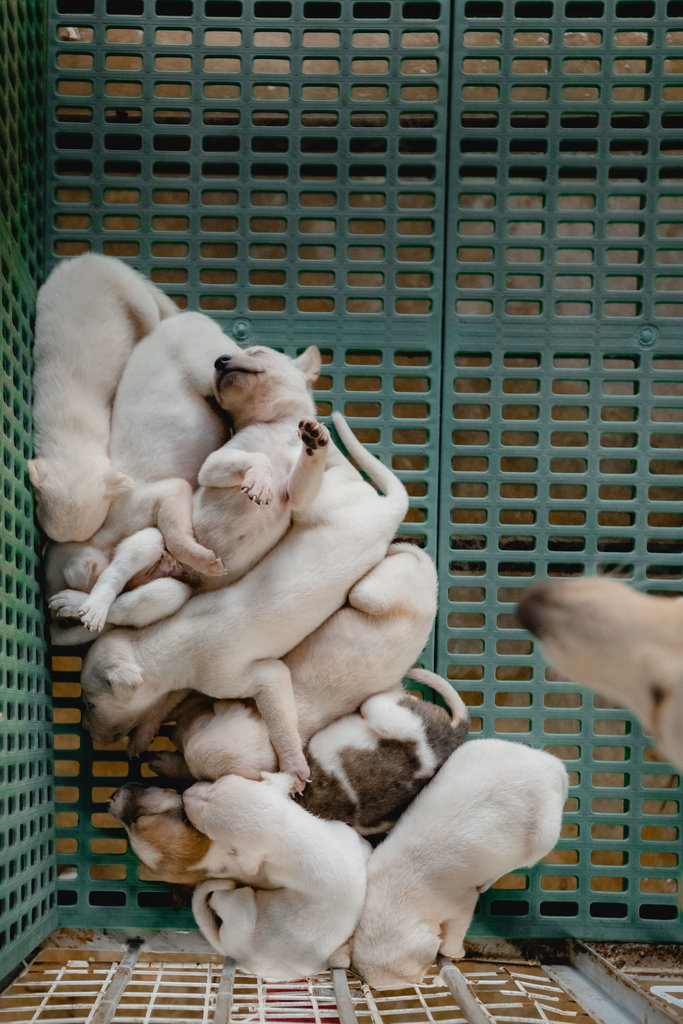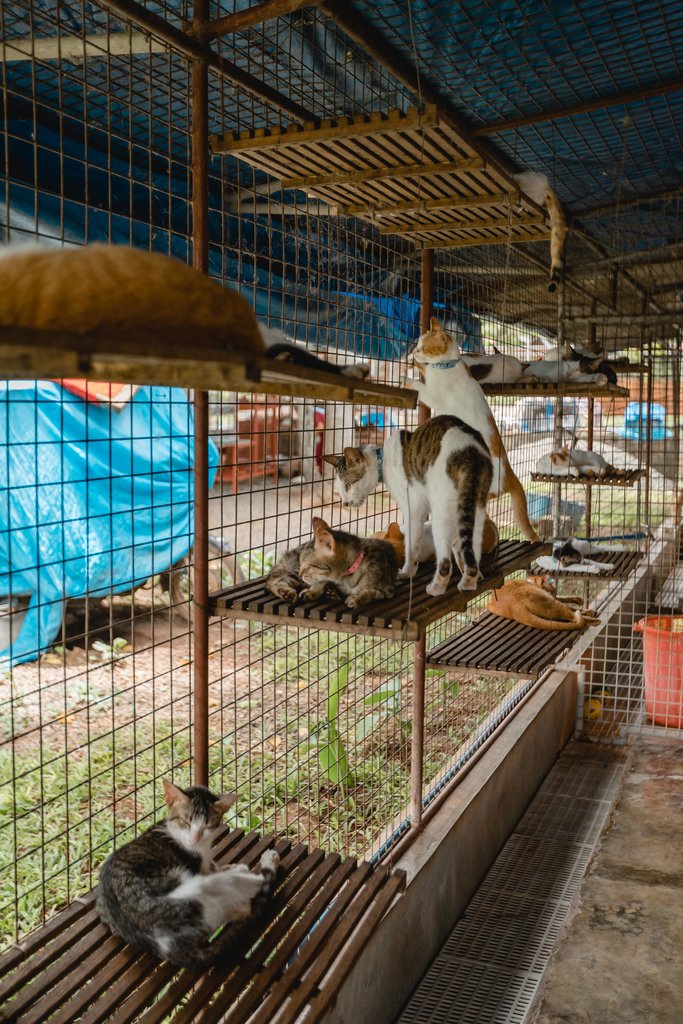 One thing Baquiran-Yasuda also learned the hard way was the difficult part of volunteerism: waiting for words to become action, and counting on people to commit to the undertaking. She recalls people promising assistance, monetary or otherwise, but the help never came. There were those who pledged to adopt, but refused to go through the adoption screening process. Some would rescue as many as 20 animals at a time, dump them at the sanctuary, and disappear as soon as they wrap up the photo op. "Rescuing isn't pageantry. It's not for show. You can't just rescue animals and post it on Facebook, then leave them here after that. You have to take care of these animals. Give them food. Visit them. Rehabilitating these animals is a long-term affair."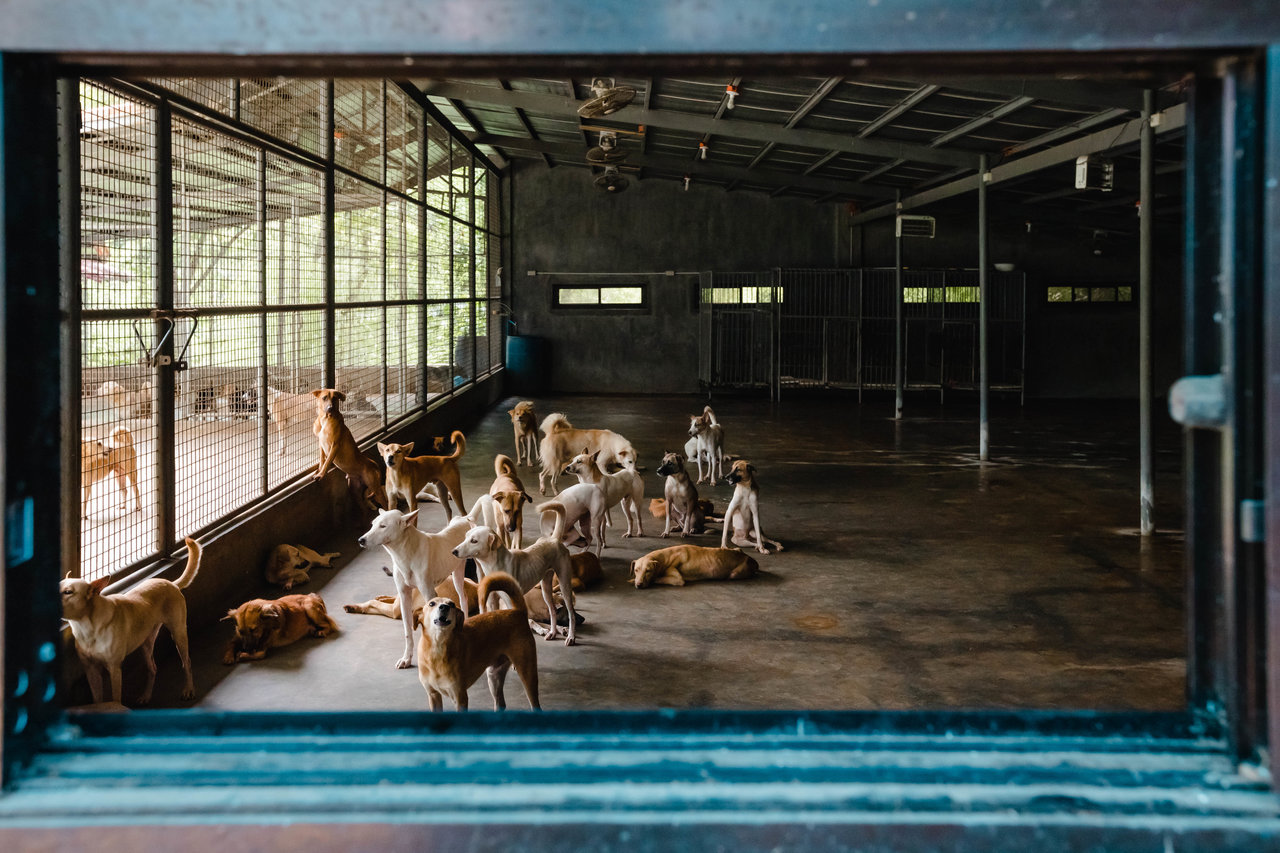 But for those who genuinely want to help and have it in them to follow through, Baquiran-Yasuda asks only one thing: "Please come over and visit so you see for yourselves. I'd rather you see where your help goes."
Want to show some love to our friends at MBY? Here's how:
1. Adopt, don't shop
MBY is home to a number of dogs and cats ready for adoption. Majority of the animals are just waiting for kind souls to open their homes to them. There's no adoption fee, but MBY observes a stringent adoption process, which, understandably, involves screening and house visits.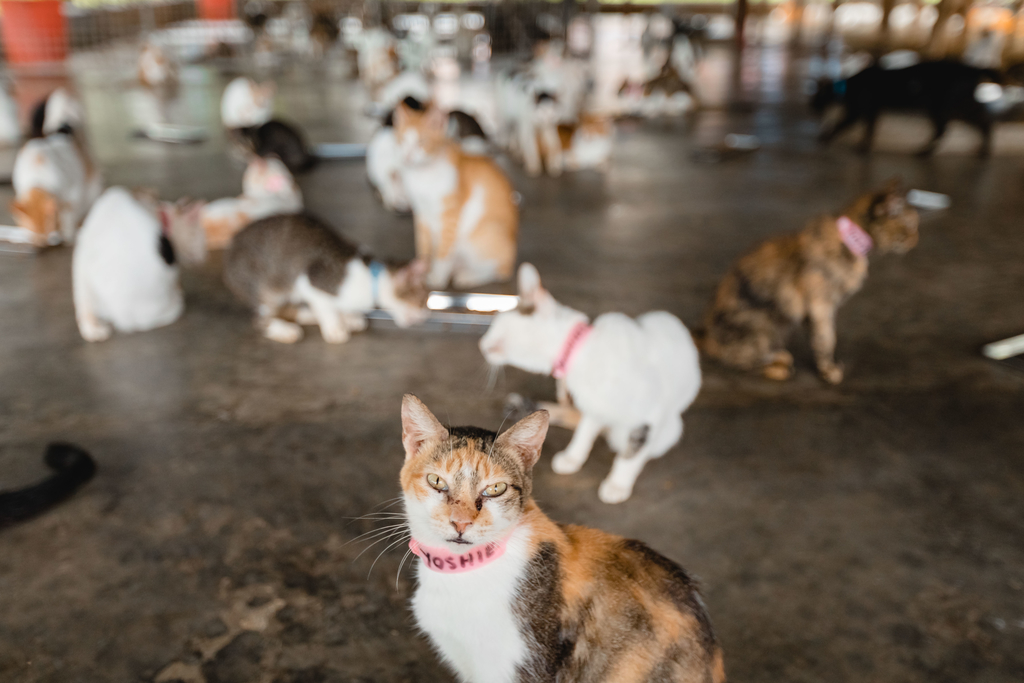 2. Donate or sponsor
MBY accepts all donations, whether monetary or in kind. Aside from pet food, the sanctuary also needs a steady supply of towels, blankets, pet soap and shampoo, laundry soap, disinfectants, and surface cleaners. You can also opt to sponsor a spay or any medical treatment.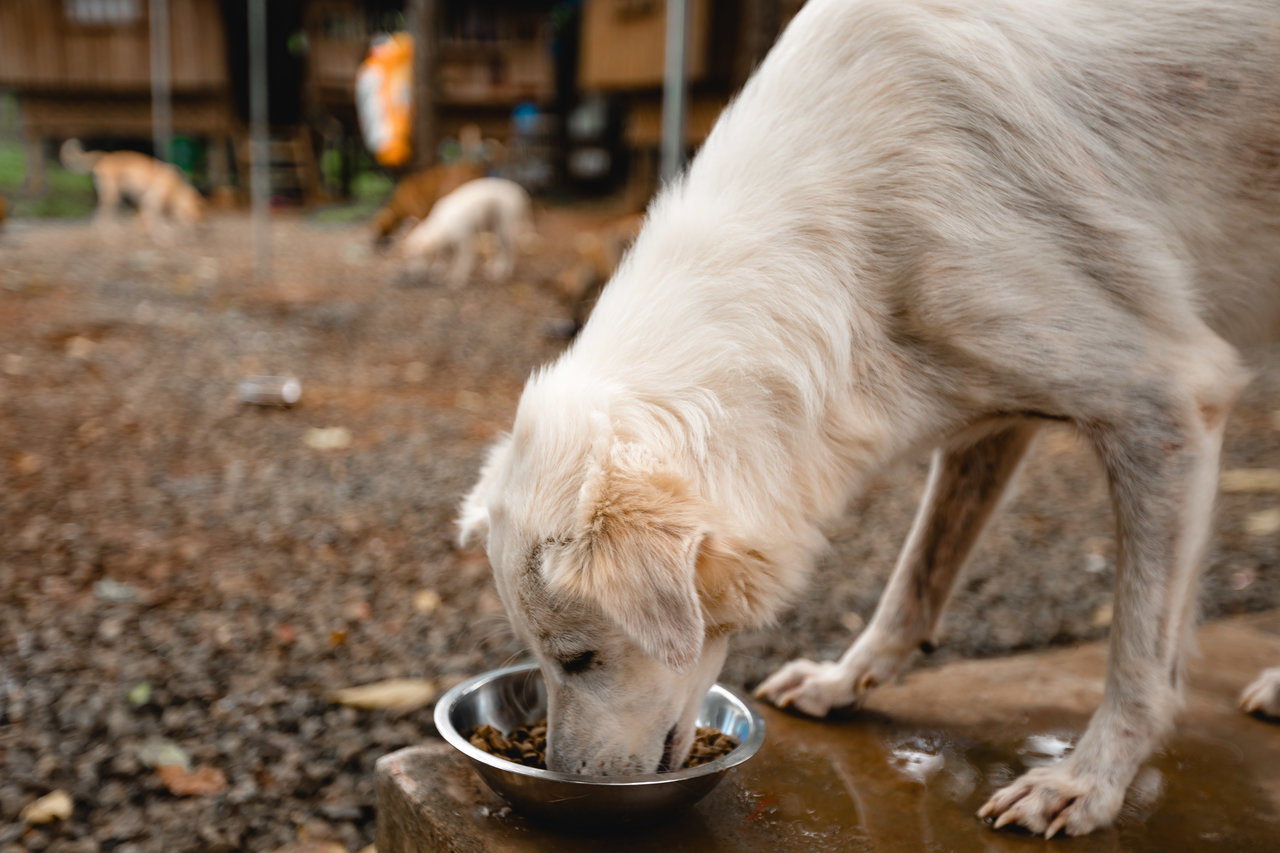 3. Volunteer and visit
Rehabilitated animals need extra care and attention. And when the animals feel loved, they reciprocate endlessly. Taking time off from your busy schedule to visit these furry friends at the sanctuary is good not only for the animals but for you, too.
MBY Pet Rescue and Sanctuary. Teresa, Morong, Rizal. 0927-6136886. Facebook.com/pg/mbypras
This story originally appeared in Northern Living, August 2017.
Read more:
Writer: ALYOSHA J. ROBILLOS
PHOTOGRAPHY JILSON TIU