"I found out recently that I don't look like I'm a nice person. I think it's my haircut and the way I dress. Plus, I'm a Scorpio, so it's super hard for me when I meet a big group of new people. I need to take the temperature of the group before I can interact with them," says director Samantha Lee. She was quiet during the entire photo shoot that morning. But when a white van pulls up at your house at four in the morning for a six-hour drive up to La Union, it's hard to muster much enthusiasm for small talk.
"People get over that quickly, though, when they get to know me," she adds. And it's true: when she does speak or interact with the group, Lee has a pleasant tone and a humble, nonchalant mien that's intimidating without context but is admirable once you've spent some time with her.
She's easily relatable when you find out she's a One Direction-loving hipster. Asked if it's a guilty pleasure, she responds with a resolute: "Not really. I'm not a snob when it comes to music."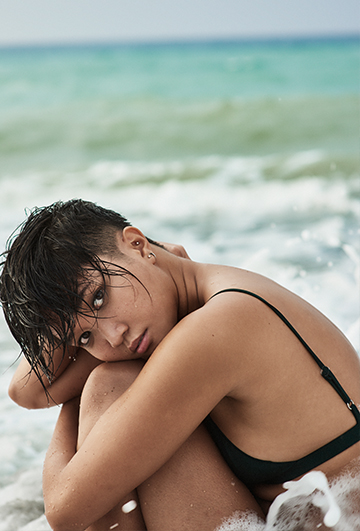 [blockquote author="Sam Lee" pull="center"] "I feel like people who go away always find something they want to bring back home." [/blockquote]
Therein lies her charm. She's true to herself and she knows what she wants without losing a calm, collected air. It's this predisposition to chill that attracted her to surfing in 2009 while she was studying in Melbourne, and which led her to Mocca Eduzma, a local female surfer in Daet, Camarines Sur who became the subject of her thesis film Agos. Eduzma was Lee's surfing mentor during her stay in Daet and was not the original subject the filmmaker had in mind. "It was supposed to be about a guy, but when you meet [Eduzma], she's so eloquent."
Agos won the University of the Philippines' Best Documentary thesis in 2011 and was screened in surf film festivals around the world. It's been five years since Agos buoyed Lee into the spotlight as a filmmaker, though. Since then, she's contributed a piece to The Sandbox Collective's No Filter: Let's Talk About Me, a collection of monologues about the struggles of being a millennial, and created video content for brands and magazines. She says her style is best summed up by the word "accessible," with a goal to make the viewers "want to hang out with whoever is in the video." She has found herself in front of the camera, too. Her unique style has captured the attention of local clothing brands.
But in the middle of making a name for herself, Lee flew back to Melbourne a second time to pursue a master's degree at the Royal Melbourne Institute of Technology.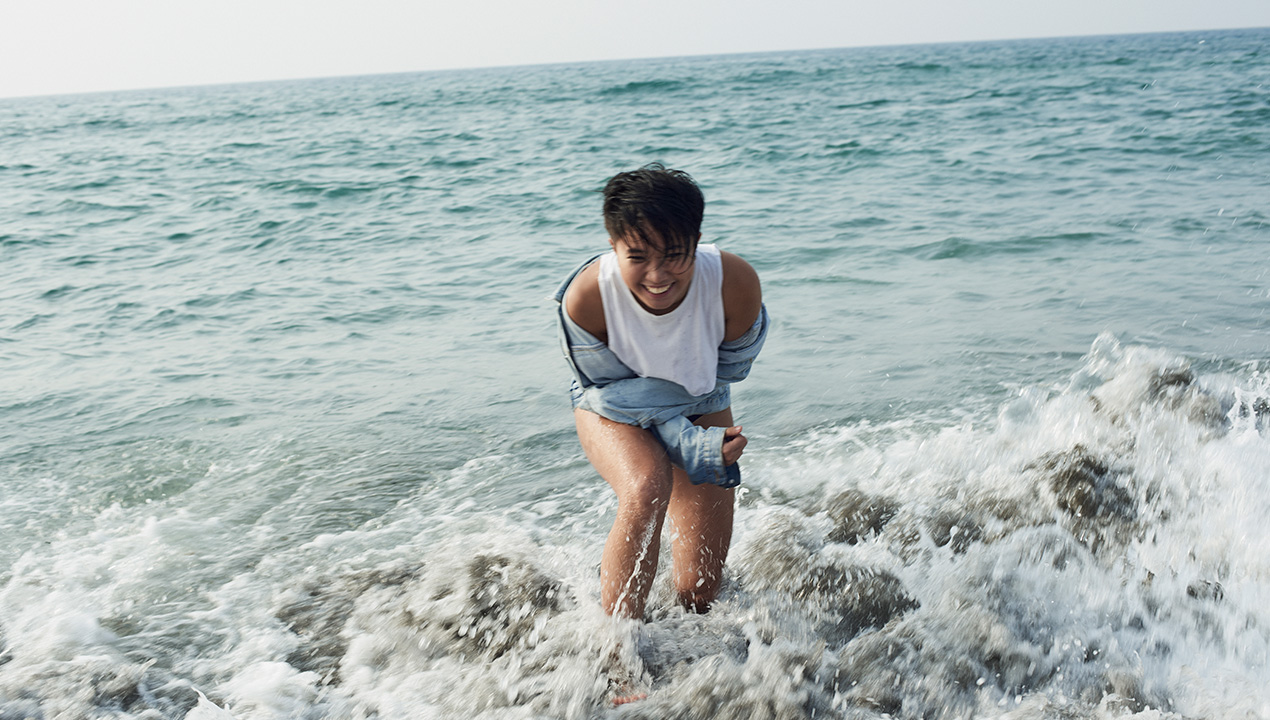 Going for lost
"I'm very spontaneous," she admits. Spontaneity requires a certain abandonment of reason and reliance on instinct, so when probed for the reason she left for Melbourne, Lee replies, "I just wanted to know what it was like to live in a different place for a while."
While studying and working in Australia to grow her skill set, she explored the continent with a loose itinerary and no clear route, intent on getting lost. "I like building my own story. When I arrive in a city, I don't like taking cabs or public transport. I just walk. If you take public transport, it's a route that's already been carved out for you by someone else. But if you're walking around, you're kind of just making up a journey as you go along."
Off the beaten path in Uluru, she found a wooden bed in the middle of the desert. "Whoever left that bed, he's the only one who knows about that spot." Lee tells me she doesn't really think about much when she finds herself purposely lost and wandering around on her journeys. But while she was sitting on that bed in the middle of the Australian Outback, watching the sun set over Ayers Rock, she thought about what she wanted to do in Manila when she returned.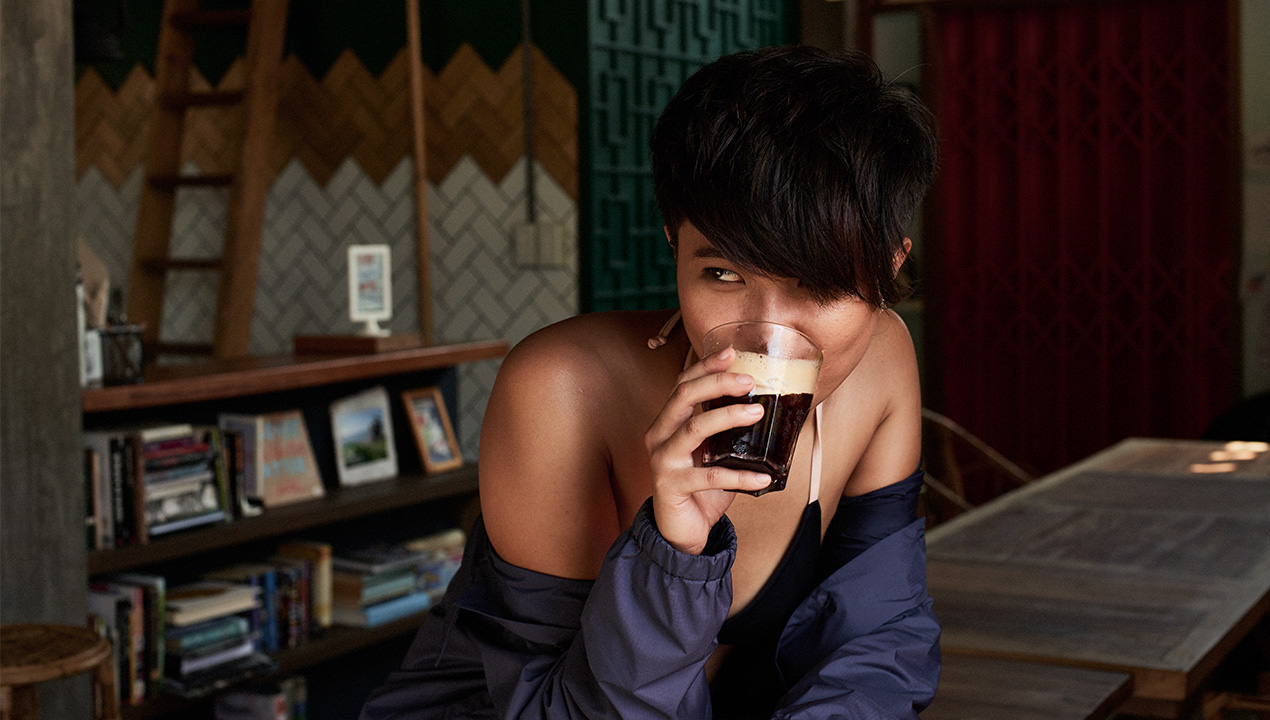 Coming and going
When we arrive in La Union, Lee's right at home. She's here almost every month. According to her, it's part of her New Year's resolution to go on monthly trips out of Manila. Her desire to "get out" is another addition to the collective groan of the harried populace trapped in Manila's urban sprawl.
"When you're in the city and you're so caught up in your life, you think that whatever you're going through, that's it na. So, every trip you take should help you realign yourself with what you're supposed to do.
Traveling is a sort of escape. That's why it's appealing to everyone. But for me, I was searching for something. The way I see it, I spent my early 20s packing and moving away and trying to find all the answers, but then, you can only find them when you unpack and just decide to stay in one place."
After moving away to Melbourne twice, Lee realized that it wasn't the place to take root. "I feel like people who go away always find something they want to bring back home."
Putting down roots
Lee has been working on a number of ways to build a base in Manila. For starters, she's taken on the role of multimedia editor at CNN for CNN Life, a website, she says, that aims to be the authority on all things pop culture. She's also developing a web series. The story will be about love and the protagonist is a strong female character. "You know how there's a stereotype of Filipino women being shy or demure? What if you're a girl who's super outspoken, though? It's very important for girls who are growing up in the Philippines to see a representation of themselves in their native media." Her voice changes a bit; she sounds more excited. "And then, hopefully, if things go well, I get to shoot a movie by the end of this year."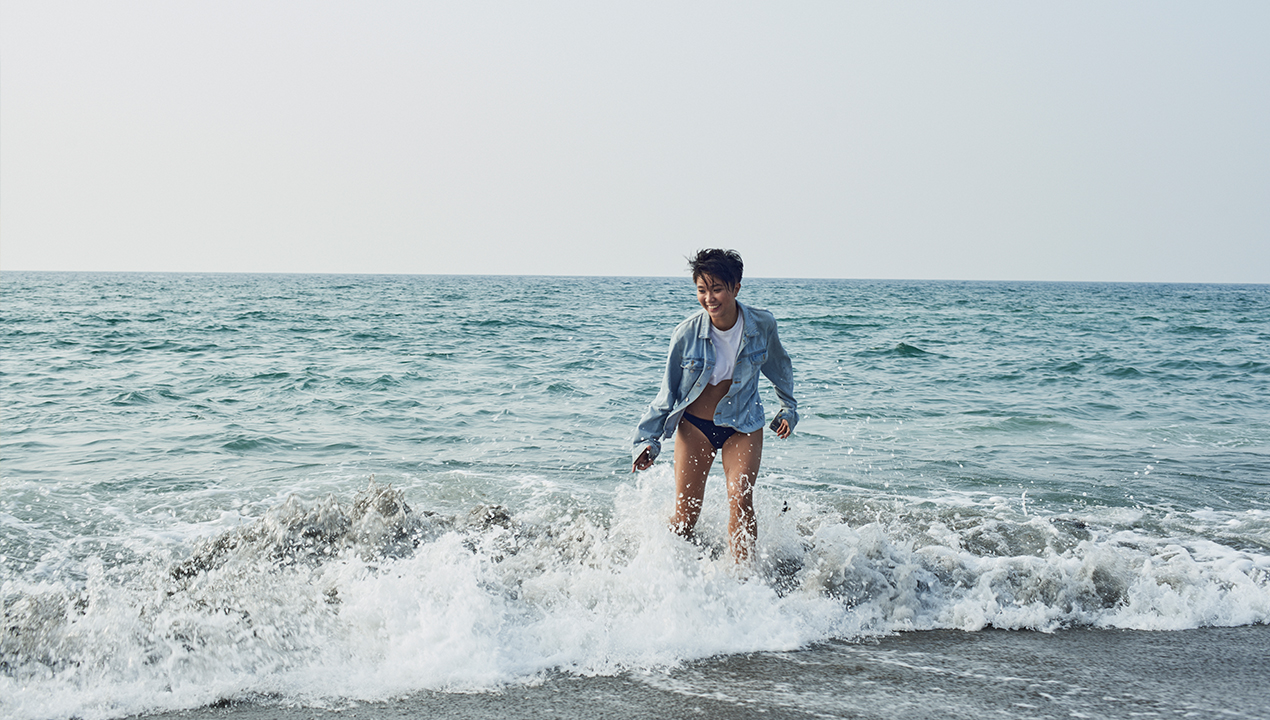 Based on all the projects she has coming up, it seems Lee's going to be in Manila for a while, but she's not here to stay. She tells me that she wants to live in five places before she dies. Even though Lee's back on dry land, new waves are beckoning. While doing work in the Philippines, she still has some projects with companies based in Australia. "It doesn't matter where you are, as long as you can do the work. I feel like the future is not going to be geography-bound." I don't doubt what she's saying, and on this particularly clear day in San Juan, with the sea breeze and the sounds of waves crashing on the shore, I wish the future were now.
This story was originally published in Northern Living, April 2016.