What does artist Manix Abrera think of the comic industry today?
Plus a peek into the comic book creator's life
Mar 14, 2018
It's a punishingly hot Saturday and it seems like all the geeks in the Philippines have congregated at the Bayanihan Center. Their breed often falls into two categories: 1) the human teddy bears with their beards and plus-sized shirts; and 2) the Tado analogs with their spectacles and kanto boy humor.
Of course, they're all here because it's Komikon 2016—our very own version of the San Diego Comic-Con, an event where all things comic books are celebrated.
It is here where humble citizens—mostly aspiring hobbyists who have day jobs—bring to life the stories in their heads with only pen, paper, and Photoshop as their instruments. It is here where locally produced comics and zines (mimeographed booklets that champion collage art) are hawked side by side with publications by Marvel and DC.
Indeed, there is much to celebrate. It is inspiring to see Filipinos embracing the DIY spirit and experiencing newfound freedoms in a medium miles away from the showbiz politics of mainstream media.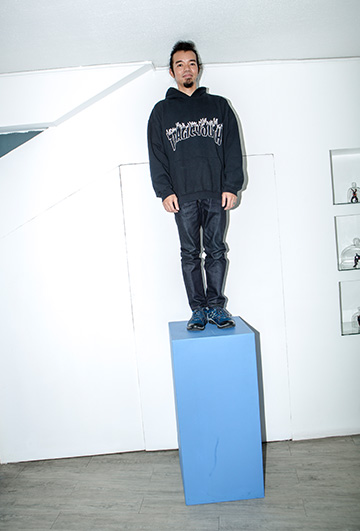 Yes, most of these comics were made in someone's bedroom, folks. With not a lot of cash, but with a lot of heart.
Look closer and you'll see that the local comic book scene has come a long way since the Golden Age of the pulps (with its two godfathers, Carlo J. Caparas and Mars Ravelo) and '90s heavy-hitters Pugad Baboy and Pupung.
The booths at Komikon are a testament to a new spectrum of material—from manga-inspired shoujo romances to the best-selling Trese series and its many aswang-hunting derivatives.
But if you're observant enough, you're likely to spy a new subgenre of Filipino comics—one where the line work is squiggly (as if Matt Groening had a child with Larry Alcala), the characters are bug-eyed, and the humor skews towards puns or acute observations of the middle class.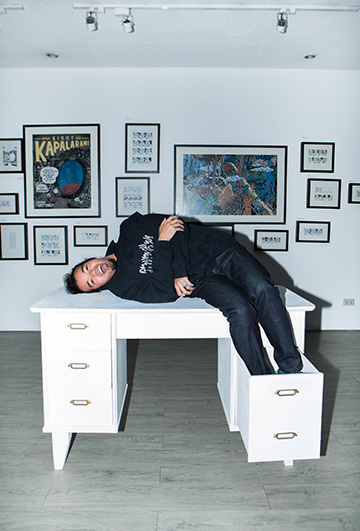 Enter Manix Abrera—perhaps, along with Apol Sta. Maria, the poster boy of this style.
What do we call it? Manapol? Jeje-Hipster? Post-Polgas?
"I started drawing when I was four or five years old. My dad was a cartoonist, and I would always sit beside him and draw," says the goateed and soft-spoken Abrera.
"I'm really more self-taught than trained. But I took up Fine Arts in UP Diliman, and I learned a lot from working for the Philippine Collegian."
Even if they say that the newspapers' comics section is going the way of the dinosaur, you have probably seen Abrera's art at least once in your lifetime. His comic strip Kikomachine comes out every day in the Philippine Daily Inquirer. Or if you're one who reads digitally, his works come in full color as News Hardcore! on the GMA News Online website. (These digital strips are collected in a compendium called Hukbong Sandatahan ng Kahaggardan!)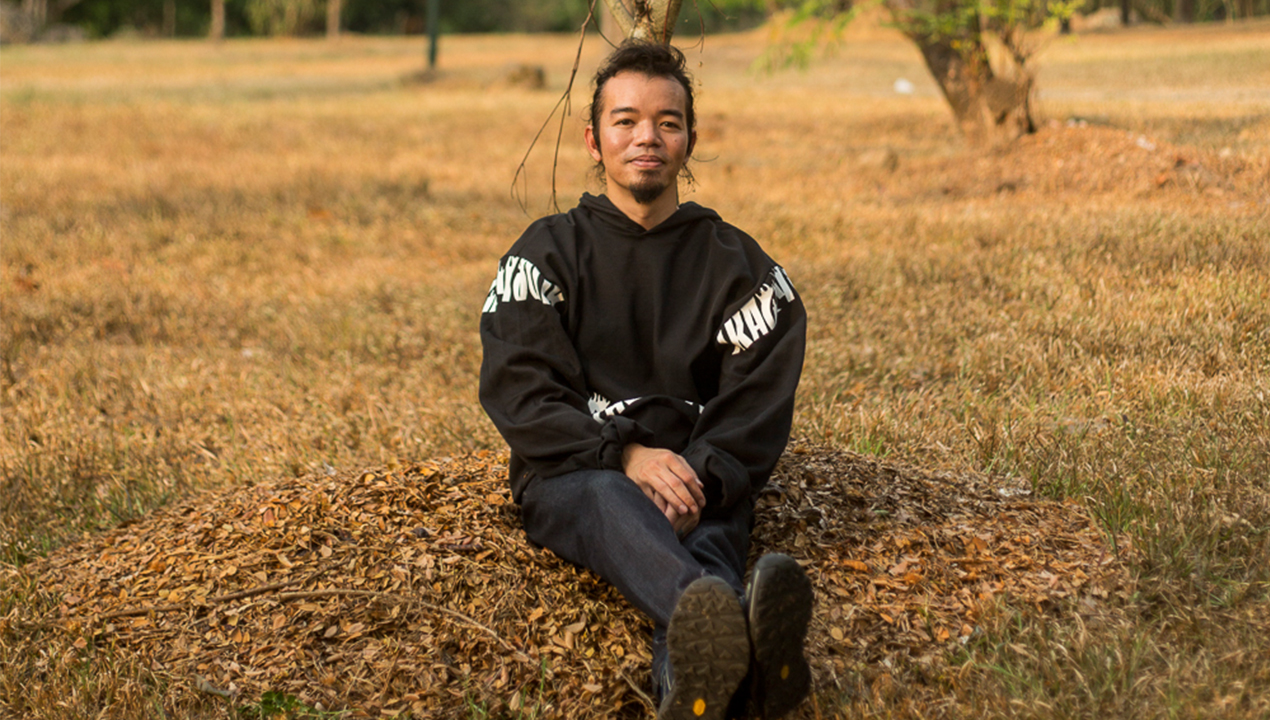 "I am very happy with my job because I get to do comics full-time. At the start, there were struggles, but if you love what you do, you will surpass all obstacles. I don't have a regular schedule, as long as I meet my deadlines," he says.
At the Galerie Stephanie in Libis, Abrera is hosting his own art exhibit called Bukal sa Puso ng Lagim. On the gallery's walls are framed original pages of his works in comics—a novel thing in the art-collecting scene, given that most pieces that get exhibited are paintings and sculptures.
"I am super inspired by so many Pinoy artists and the fact that the komiks industry is getting bigger."
It's mostly my Kikomachine strips that made it to the show. I focused on strips that had themes of love. But hopefully, aside from the themes of love, I was able to show the wide range that Filipino culture has," he says.
In a corner of the function hall is a tarp announcing Manix Abrera's latest graphic novel. The Komikon crowd takes selfies in front of it as artists hunch over their lapboards, whipping up fan art and caricatures.
On the subject of his growing influence among aspiring illustrators, Manix can only shrug and say, "I feel shy about this and I don't want to think about it. But what I can say is I am super inspired by so many Pinoy artists and the fact that the komiks industry is getting bigger."
At the Bayanihan Center, it feels like you're in a colony of pen-and-paper people, and it makes you feel alive. No small thanks to people like writer and illustrator Manix Abrera.
This story was originally published in Northern Living, May 2016.
Read more:
Artists and photographers to follow to see the beauty of modern Manila
A family of artists talk about their creative process
How artist Patty Eustaquio uses familiar objects in her art
TAGS: Bayanihan Center be Kikomachine Komikon komiks Manix Abrera nolisoliph profile