How designer Natalya Lagdameo keeps her designs all-Filipino
The furniture and jewelry designer still prefers living the old-fashioned way
Mar 14, 2018
"Welcome to my office; it's easy to get lost here," says Natalya Lagdameo. She's standing in a jumble of stacked wooden planks, empty paint cans, and discarded metal sheets. It's a maze of scraps at the Lagdameo workshop. "This is where I hide," she quips.
Every three months, she receives about 12 balikbayan boxes containing scraps from Elements Fine Furnishing Fabrics' discontinued lines. "That's for the bears," she says, pertaining to her charity project. She's been working with the Gifts and Graces fair trade foundation, producing the Yakan teddy bears together with a community of toymakers.
To say the least, her office is overwhelming—much like a museum converted into a workspace, crammed with fabrics, papers, books, horned animal heads, and innocent teddy bears peeking out of sacks. "That's where I sit," she points to a corner, "over there where the little weird things are."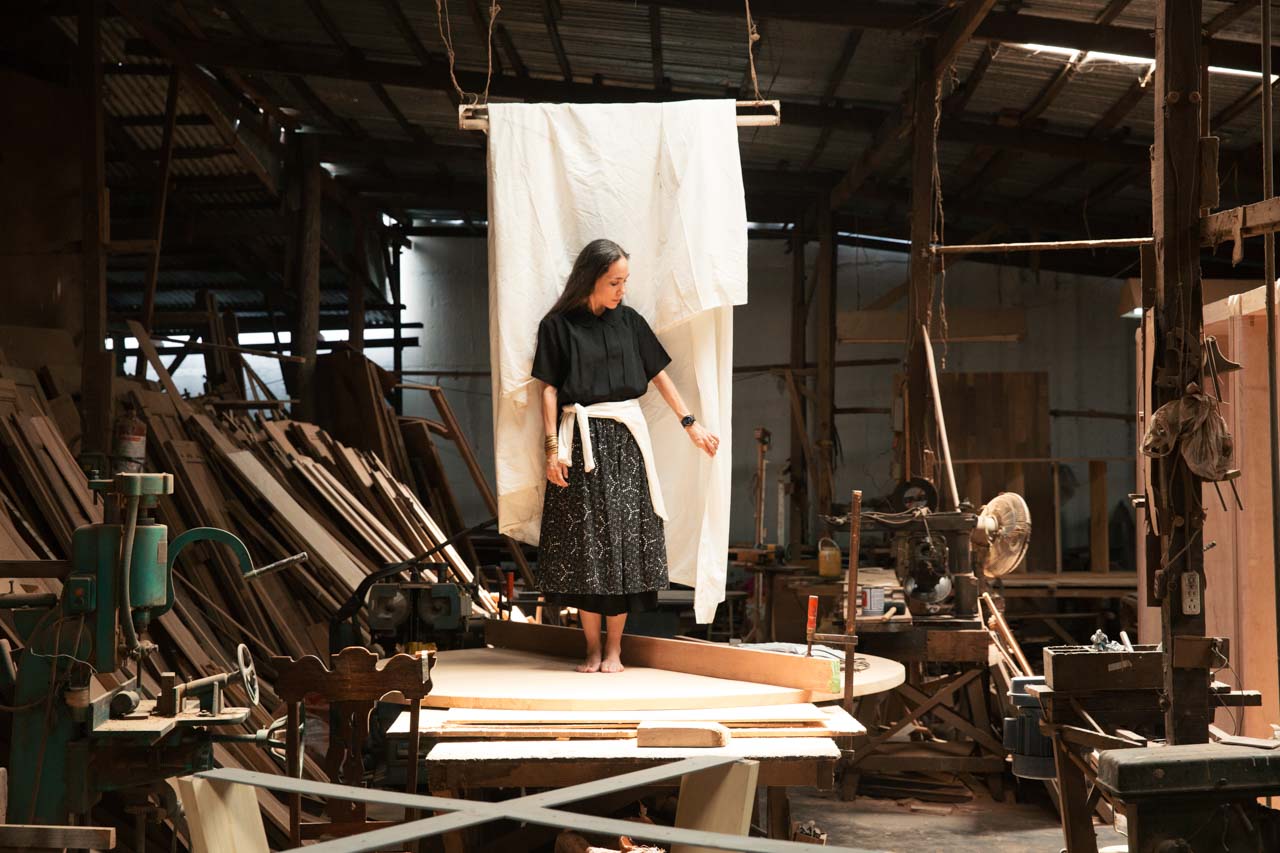 As a furniture and jewelry designer, Natalya works with everything from antique tables to bangles to toys. The furniture business is helmed by her and her father, known furniture designer and antiques dealer Buddy Lagdameo. One of Natalya's side projects, fashion collections co-designed by Ina Estancio, evoke a style that she describes as simple, quiet, and carefully detailed. She isn't considering a full venture into fashion soon, but she explains, "I think it's good to try new mediums when in a design-based field." The simple motif of each fashion piece provides a blank canvas for the jewelry, which she reassures, is still the main focus of her work.
It was two years ago since she launched her last jewelry collection, yet for the latter half of this one, her growing cult of tribal jewelry aficionados can look forward to a new Mother of Pearl line. "And hopefully, if I can get my act together," she adds, "we'll be launching Black Diamonds also," which sports her palette of black, white, and gold.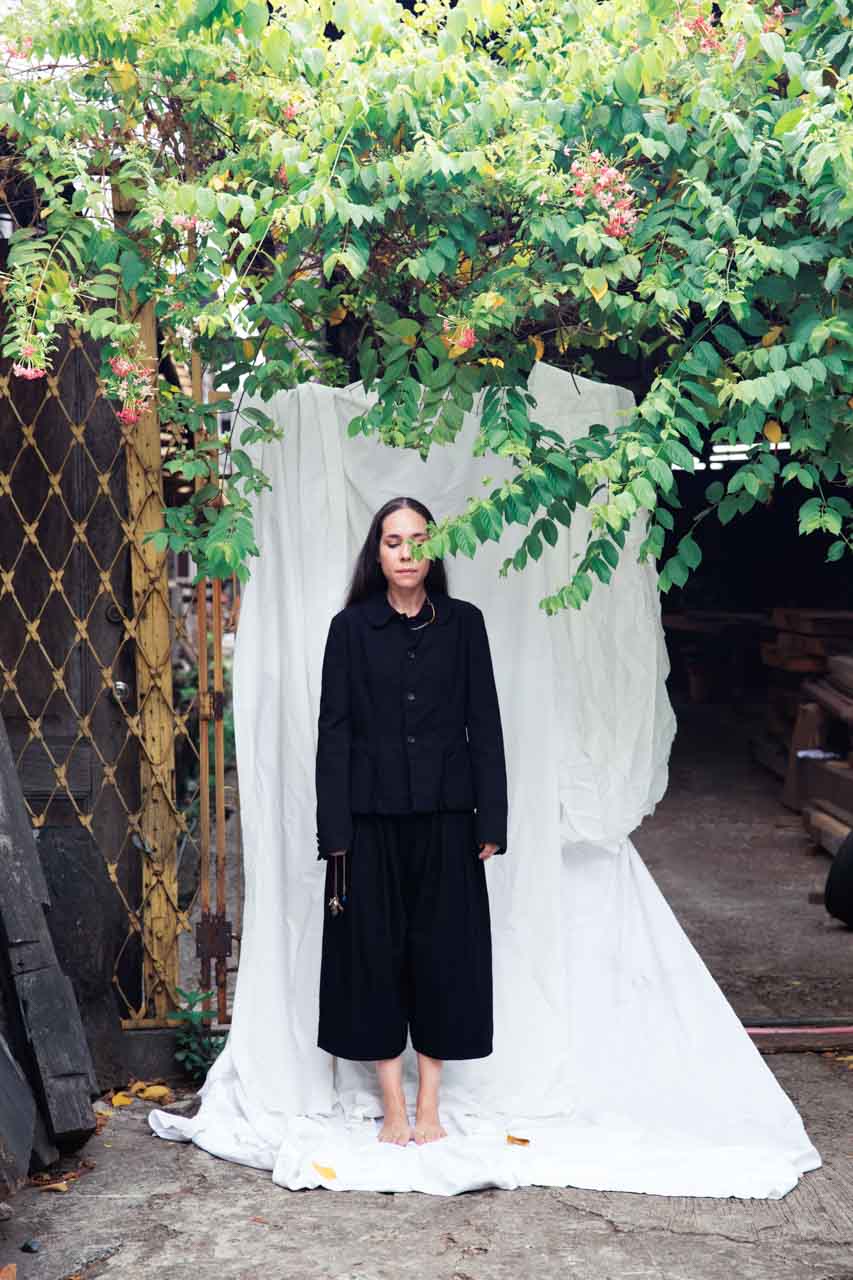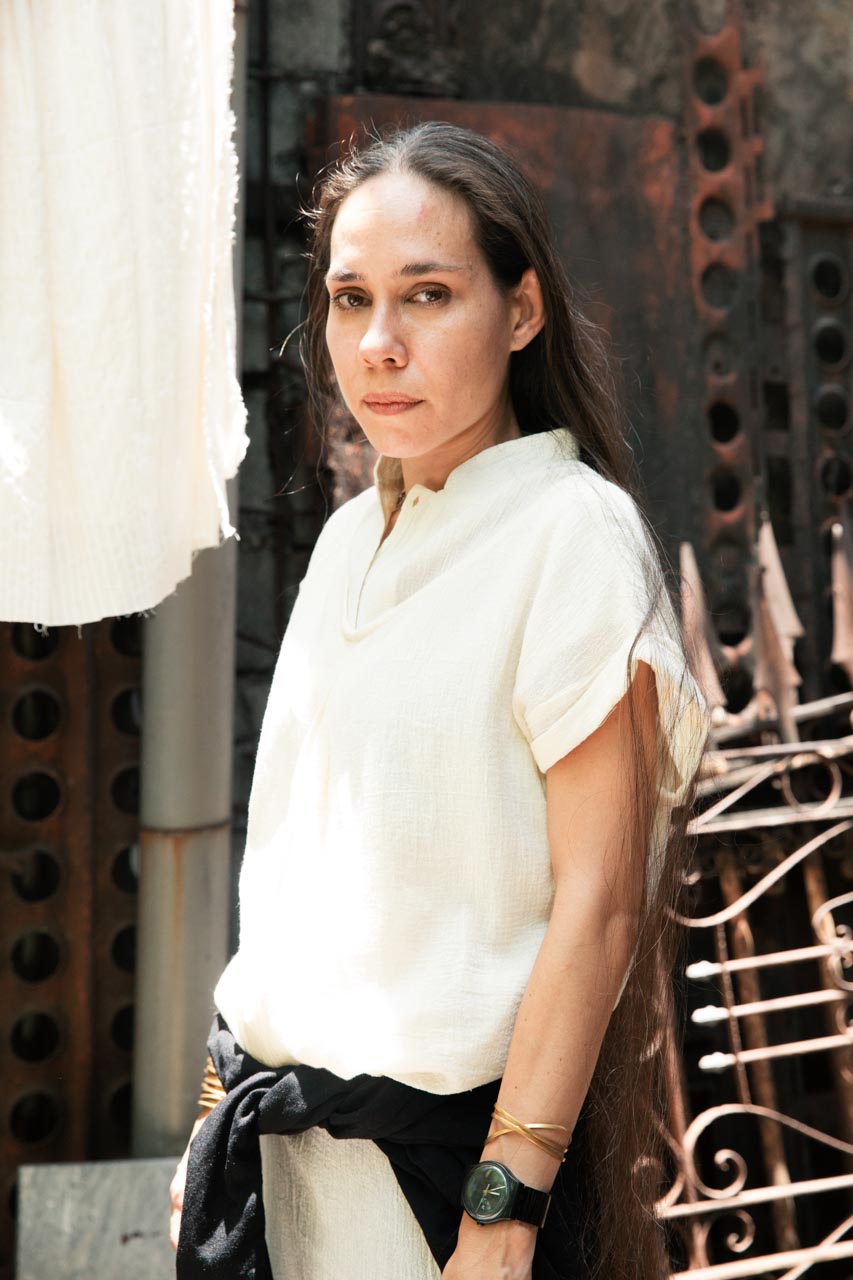 Natalya never advertises her jewelry. "I really don't do events or social stuff," she says blankly. Neither does she answer the phone on weekends or after 5 p.m. Most would comment that this practice is to give the creative mind the liberty it's due, while some would counter that it's simply bad for business. "I like to just quietly do my work," she says, admitting that at times when her phone rings, she simply flips it over. "My environment is so overwhelming in itself—so much stuff, so much energy. I learned to focus on things that need to be achieved."
Her first collection of ornaments made its rounds in specialty boutiques: first in Whitespace, back when it still conducted Sunday markets, and then in Firma, AC+632, Cura V, and Bungalow 300. By word of mouth and by the power of online posts, the pieces found their way to designers' Twitter and Instagram accounts ("Beautiful," tweeted interior designer Nix Alañon back in 2012), parading traditional designs as though it were still the 1800s.
"My whole life is old," says Lagdameo, her deep voice betraying something almost as lighthearted as a shy laugh. "I grew up around antiques. My dad inherited his grandfather's house, which was built in the '30s. We still have capiz windows and high ceilings. It's filled with mostly wood and artifacts because my dad collects. He had his own collection of jewelry in the beginning."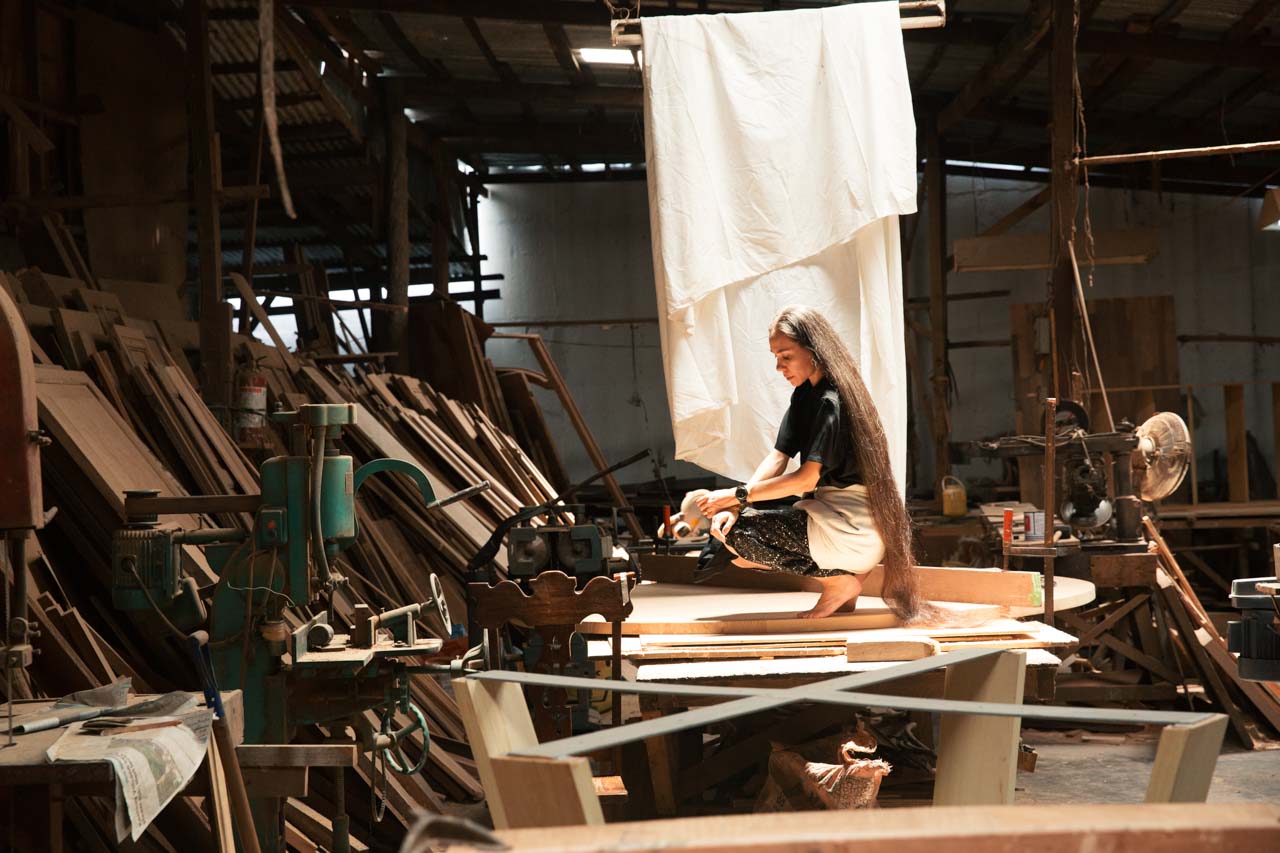 Buddy Lagdameo, whose work desk is actually her favorite antique, is arguably Natalya's greatest influence. "I never sell anything that's not Filipino," he says, and the mentality was passed on to his daughter at an early age. "I have been going around the country since the '60s," he continues. "The first time I brought Natalya to Sagada, she was seven years old. Up to now, she goes up by herself. That's why she loves the Filipino culture: because she understands it."
She culls inspiration from indigenous women who capitalize on the luxury of their heritage. On her arm are a ring given to her by one of the ladies up north and around 35 bangles that she hasn't taken off her wrist for the last nine years. "I work a lot with the Ifugao," she says. "Even if they're out to plant, they're all wearing their headdresses, their beads. Ornamentation is part of them. There, their status isn't really monetary; it's how many terraces you take care of, how much ancestral land you have. It's a completely different mentality." She adds, "The beads are sort of like currency. Their heirloom pieces are passed on, going through several generations."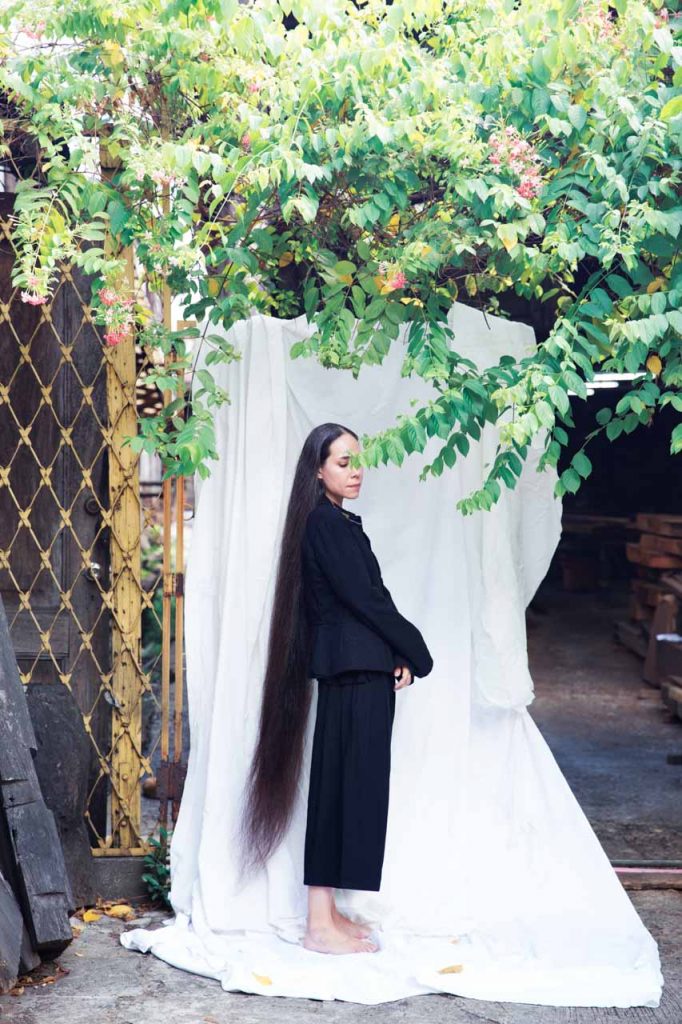 In the beginning of the business, only the older market patronized both the furniture and the jewelry. However, as her father adds, Natalya "has made the business younger." From selling antiques and offering traditional styles, old pieces are modernized to suit present tastes, while retaining an aesthetic that harks back to a native lineage. "We have created a niche market for ourselves. We don't look for business; business comes," he says. "We have what people don't have."
"The whole thing's been overdone," Natalya says of the industry. "I guess because my influence is more of the past, it's nice how people are beginning to be conscious of our own traditions now. About five or six years ago, there was this national pride explosion. All of a sudden, the focus was on everything local. I don't know if it's just this generation realizing 'Oh my God, we're Filipinos.'"
In a tired landscape of changing designs—the constant shaping and re-shaping of ideas, wood, brass, and stones—it can get a little messy. It's easy to get lost here. In an industry continuously seeking the latest trend, this family's business proves that history is arguably one luxury that cannot be forged or fabricated. The Lagdameo's works rise above the clutter of reinventions and changing contemporary styles, staying instead on the democratic ground where the past is preserved, and tradition can flourish. Or as she puts it most simply: "Over there, where the little weird things are."
This story was originally published in Northern Living, June 2016.
Read more:
What it means to be a designer, according to minimalist designer Joey Samson
Artist Jinggoy Buensuceso's black house takes cues from Singapore Botanic Gardens
Mark Wilson doesn't believe in a signature style
TAGS: design furniture design jewelry design natalya lagdameo nolisoliph profile