How love for raw materials and aesthetics united two friends
A furniture business is the product of Anna Zavalla and Roberta Limjap's creative convergence
Apr 13, 2018
"It was always mine's left and yours right," Anna Zavalla tells Roberta Limjap of their angles as they attempt to ease into a casual pose in front of the camera. "Is your mouth shaking?" The banter between the two elicits chuckles around the room.
Their little musings capture the nature of Limjap and Zavalla's relationship, cultivated through years of friendship from their early years at Assumption to their college days at Ateneo de Manila.
After graduation, the two parted for a while—Limjap studied drawing and painting in France while Zavalla delved into design in Spain—but not too far that Limjap wouldn't have been able to visit Zavalla in Madrid. They did not immediately launch into making their own furniture brand raw.tura after finishing their respective courses, though. Both worked on their own first, veering towards making something of their own together.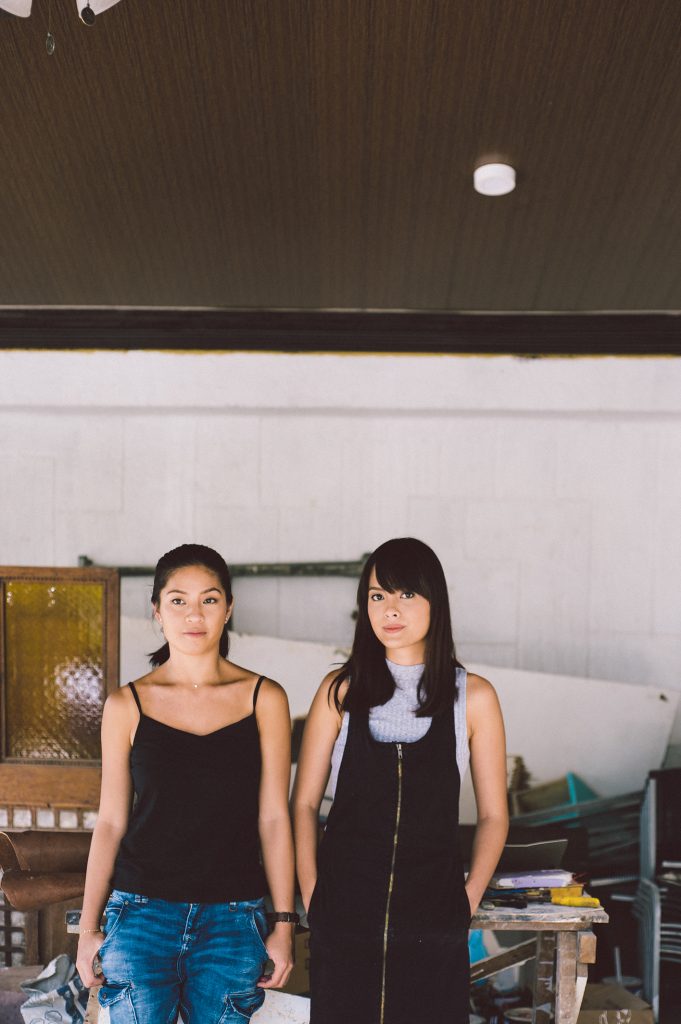 "In Spain, I took Total Design. There were different classes, and I enjoyed the ones on furniture the most, so I knew that I wanted to work with furniture," explains Zavalla. Her stint in advertising then with Kenneth Cobonpue led her and Limjap to finally create raw.tura.
"We were surrounded by all this great furniture [that] one day, we just decided to go to Pampanga and scout for people to make some of our designs," says Limjap. It was an instinctive move that extended to their creative process for raw.tura's first collection, Cuero, which the two confess "came out the top of [their] heads."
There are no indications of a loose process in their work, however, as the pieces make up a cohesive collection straddling the modern and vintage. The looks for Cuero and second collection Klaus took inspiration from designers like Charles Eames and Jens Risom. What's more evident though is how their radically different sides manifest in each design.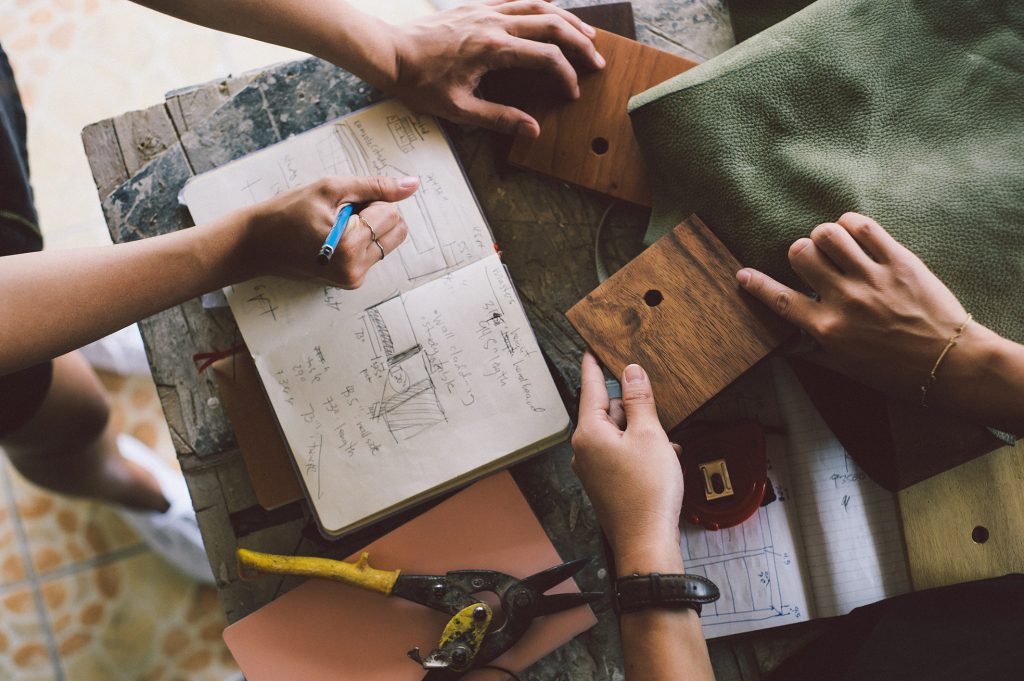 Limjap admits she's a bit of a scatter-brained extrovert while Zavalla is the total opposite. "I like putting a twist to [things], like putting leather straps on a chair. [Sometimes] I have so many ideas and I put them into one thing, and she goes, 'Ang gulo naman.' Then she simplifies it," says Limjap on their work dynamic.
Zavalla says, though, that even if Limjap is "magulo, she has an organized way when she's in her zone, and the work she makes comes out really good. [Our differences] make it fun and keep us from being too stiff; they help us go with the flow."
Their shared love for the raw and natural aesthetic—and similarly their fondness for its classic and elegant feel—creates a creative convergence for the two. On why they chose this particular look, Zavalla explains, "Every house or space always needs something natural or green to make it look more balanced. In the modern world, designs are mostly done in steel or glass. But we know there always has to be something more natural in the look, which can be done with raw wood or leather."
After dabbling in other materials for their Les Animeux collection, the two find themselves going back to wood for their fourth collection, which is still in its conceptualization stage as of writing.
In the meantime, the two are finishing the last pieces for their most recent collection Les Animeux while trying to find time to do their own thing: Limjap still has a day job that's also related to furniture while Zavalla cares for her son Luca. They both have a noble dream for raw.tura. "We want to continue selling locally, but we also want to export and join design shows here and abroad," Zavalla says. "And we will. We envision it," Limjap adds.
Read more:
Artist Jinggoy Buensuceso's black house takes cues from Singapore Botanic Gardens
This OFW-turned-fashion designer made couture upcycled gowns in Hong Kong
How designer Natalya Lagdameo keeps her designs all-Filipino
TAGS: furniture home and design nolisoliph raw.tura space