Let me paint you a picture. Imagine leaving the office every day to a deluge of vehicles clogged at every possible intersection, to block after block of snaking lines just to ride the train, or even chasing down a jeep or bus where it's every man for himself. That's the reality of Manila rush hour. Now imagine heading home when traffic has eased out, you're well-fed, and socially satiated over a few drinks and great company. That's not far from reality either.
Thank the good entrepreneurs of Pasig for introducing happy hour during these trying times where you can sit back, enjoy a drink, and watch the world go by even for just a few hours.
1. Draft
Happy Hour: 11 a.m.–8 p.m. daily for beer, 3 p.m.–7 p.m. daily for cocktails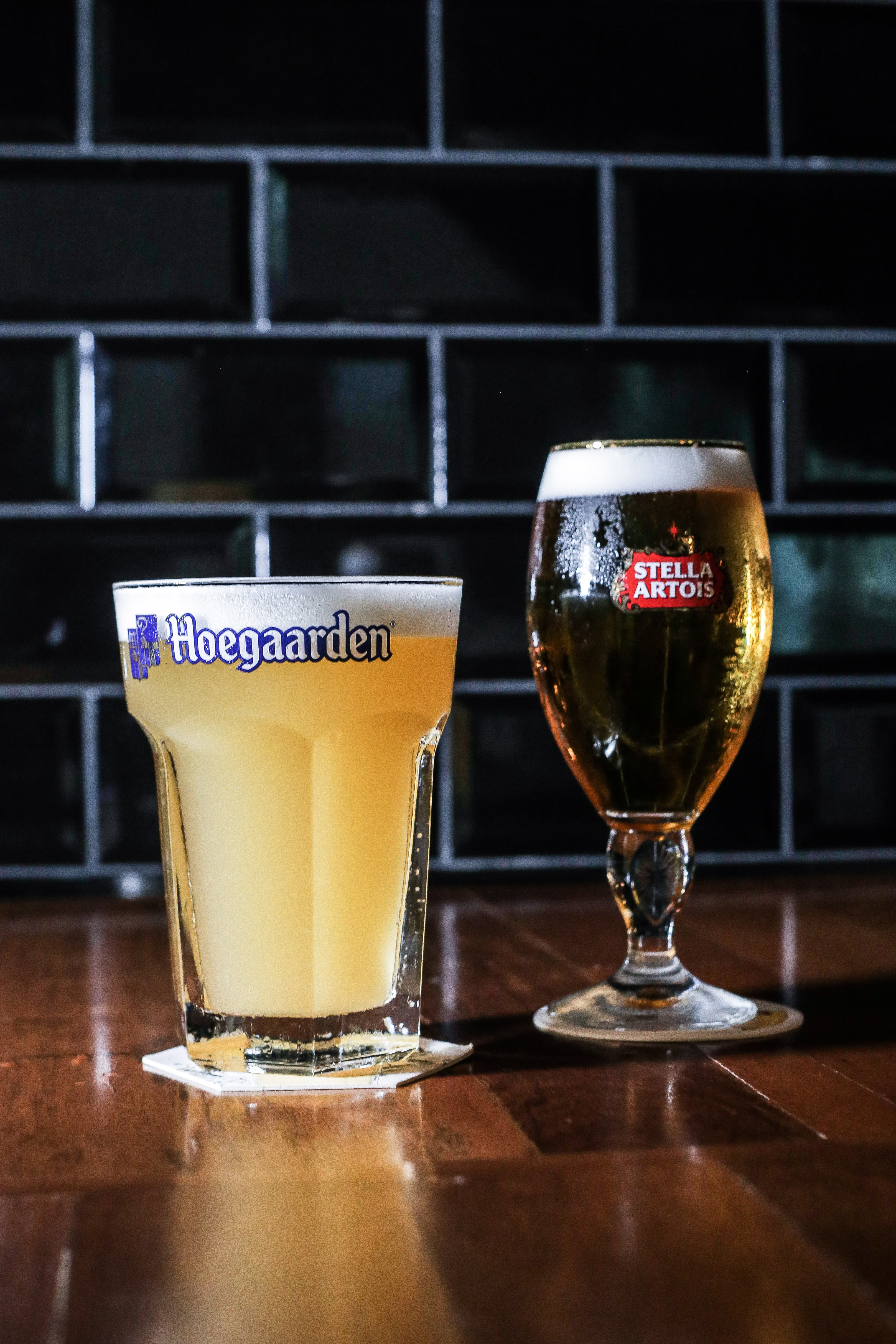 Draft is known for their imported beers on tap from Paulaner wheat beers to bottled brews like Murphy's Irish stout.
Best Deal: While a pint of Stella Artois normally retails for P240 and Hoegaarden for P300 per pint, happy hour at Draft gets you two pints for the price of one. Too heavy? Cocktails like the pretty Pink Cosmopolitan, normally at P250, are also offered at a buy one, take one promo.
Appetizers of choice: With a mostly European theme, expect a lot of meats and sausages. Stella Artois and Hoegaarden are light beers so pair them with white meat like their fish and frites or, if you can't resist, the deep-fried chicken schnitzel.
Where: GF Ayala Malls The 30th, 30 Meralco Ave., Pasig City
Contact: 0917-8310201
2. Toast
Happy Hour: 5 p.m.–8 p.m. Monday to Friday, 3 p.m.–8 p.m. weekends and holidays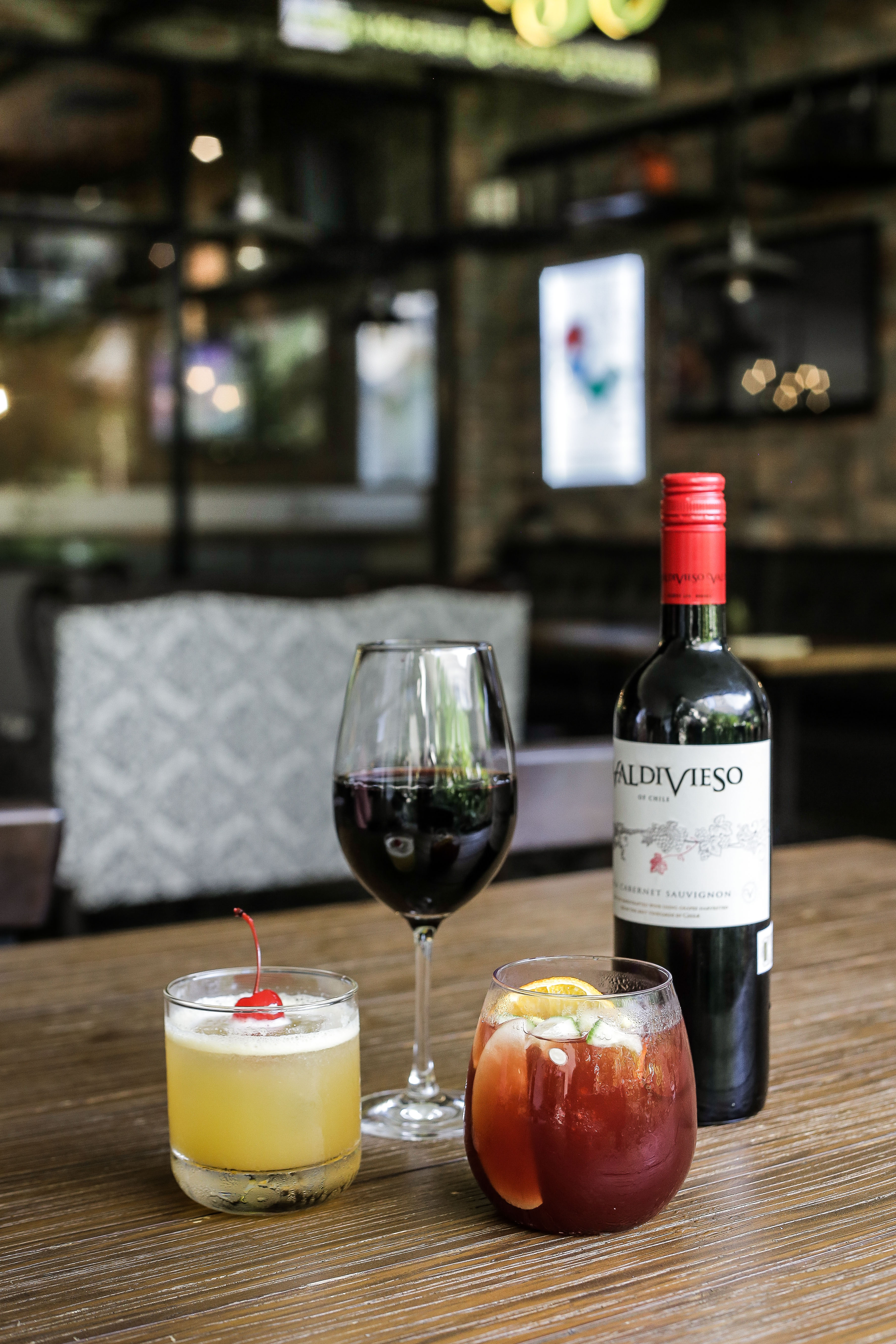 The first flagship, Toast highlights contemporary Asian in their cuisine and plays with fruity flavors in their cocktails.
Best Deal: With cocktails and wine at 30 percent off during the promo, a glass of their recommended red sangria, normally priced at P225, only retails for P159.
Appetizers of choice: Sip on their mojitos and dine on Asian flavors like their sesame shrimp salad or indulge in a wagyu yakitori with a glass of red wine.
Where: GF Ayala Malls The 30th, 30 Meralco Ave., Pasig City
Contact: 622-4312 or 0917-3203338
3. Barcino
Happy Hour: 3 p.m.–6 p.m. daily, Night Cap: 10 p.m. onwards, Sunday to Thursday (except holidays)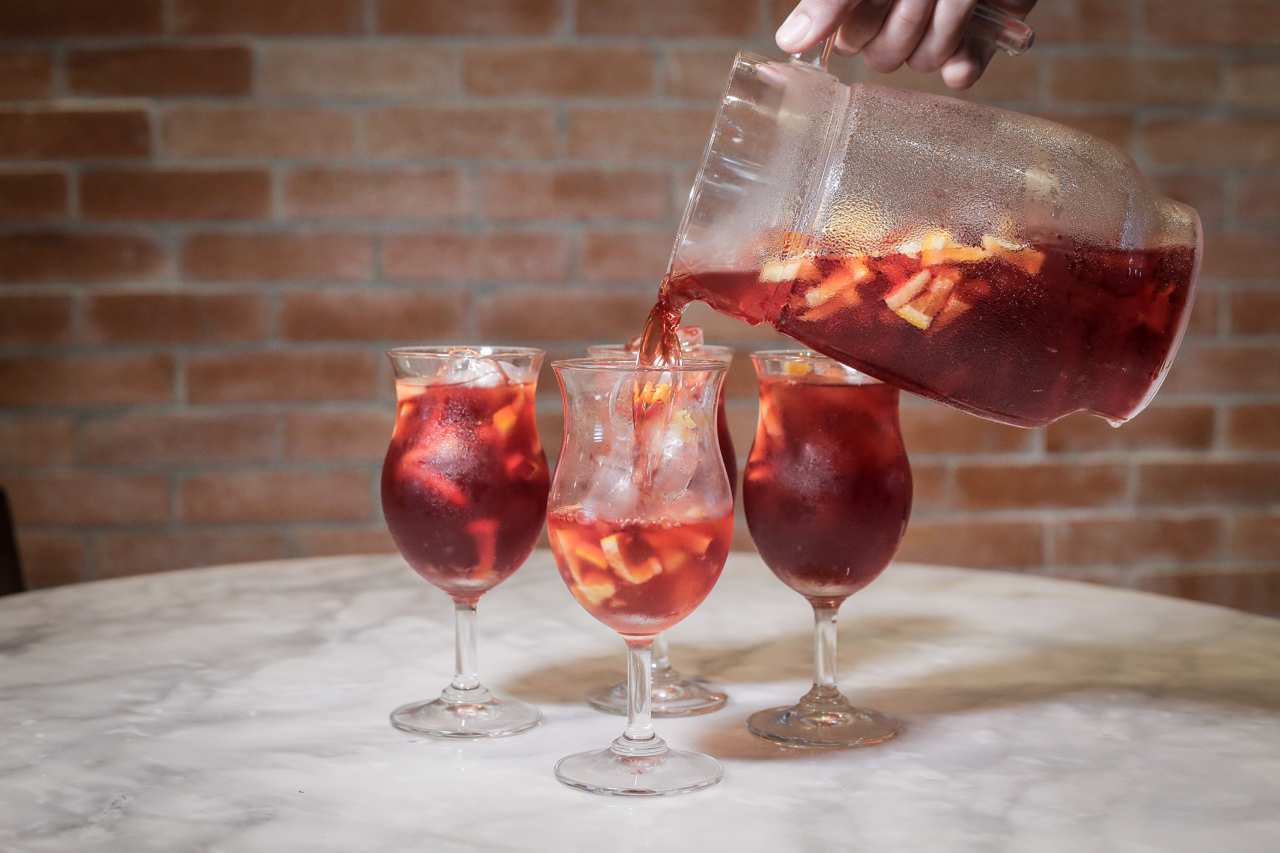 Specializing in wines and tapas, Barcino allows you to drink with a Spanish flair pre- and post-dinner.
Best Deal: From 3 to 6 p.m. daily, you can grab a glass of sangria for P212. Any bottle of wine is discounted at 20 percent off (imagine a Spanish Cabernet Sauvignon that normally retails at P625 is now P500). Cocktails are also half-priced while a bucket of six Estrella Galicia beers goes for P485.
From 10 p.m. onwards, a pitcher of sangria goes for just P534, a bottle of Estrella Galicia at P108, while cocktails are still sold half price.
Appetizers of choice: Immerse your palate in the full Spanish tapas experience through a chorizo and cheese platter, which is very good for sharing over a bottle of red wine.
Where: 2F Ayala Malls The 30th, 30 Meralco Ave., Pasig City
Contact: 246-9069 ext. 788
4. Morganfield's
Happy Hour: All day, every day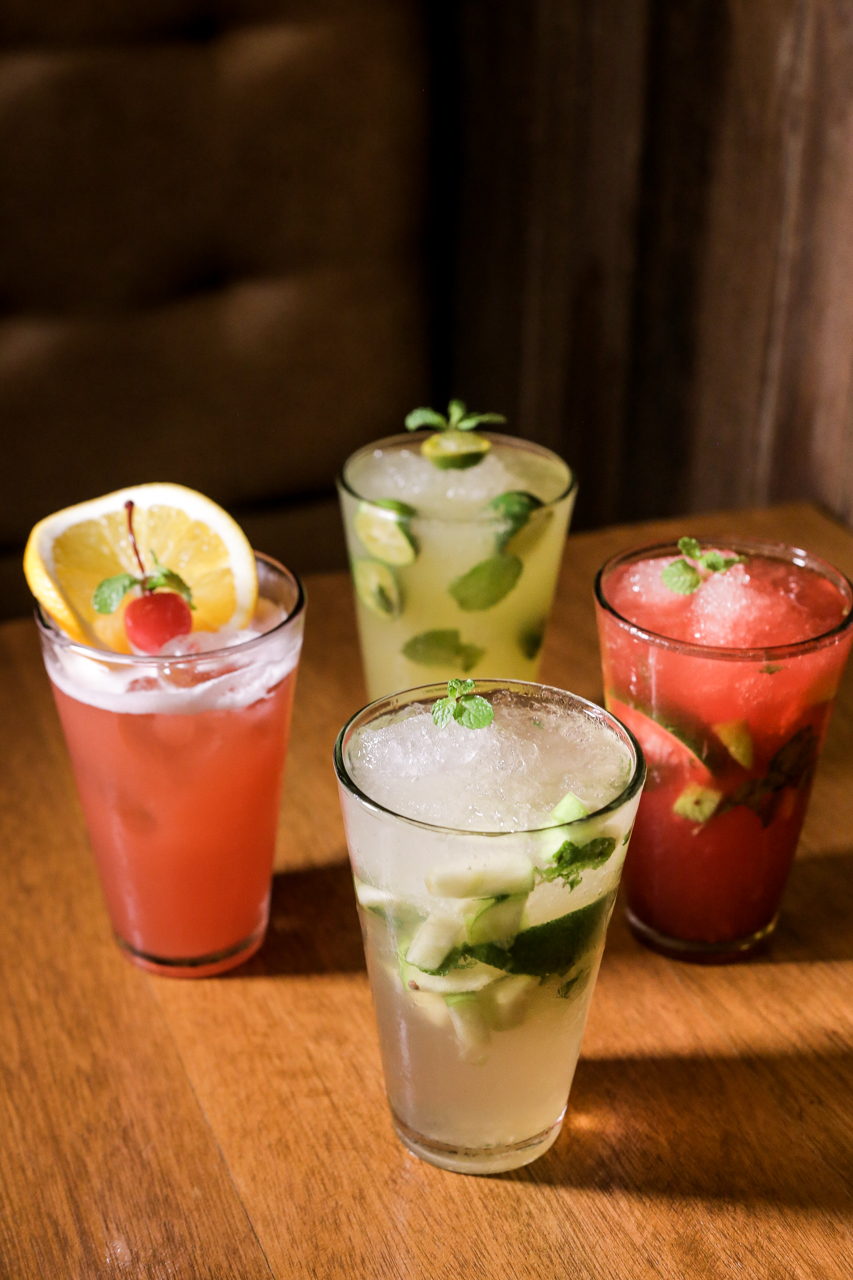 Morganfield's specializes in large slabs of ribs meant for sharing. They've increased the indulgence factor a notch with beer on tap.
Best Deal: Morganfield's pushes the boundaries of your love for beer with its three pints promo at very tempting prices. Get three pints of local San Miguel Pale for just P315 and imported draft beers including Beck's, Stella Artois, Paulaner, and Hoegaarden for just P795.
Appetizers of choice: Ribs, of course! But if a slab of pork is too much, Morganfield's offers light starters like the russet potato skins and the beer battered mushrooms.
Where: 2F Ayala Malls The 30th, 30 Meralco Ave., Pasig City
Contact: 246-9069 ext. 518
5. Fritoss
Happy Hour: 4 p.m. onwards, Friday to Sunday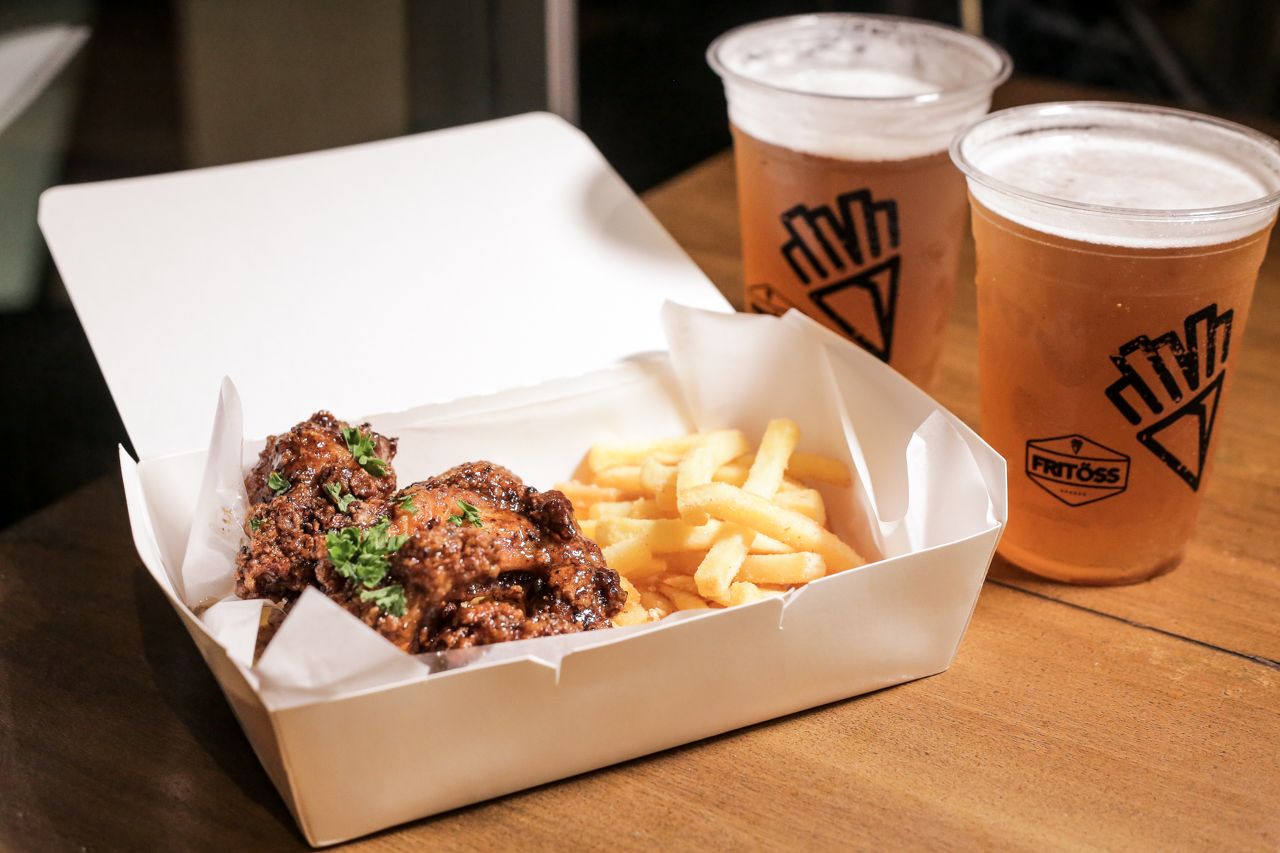 Offering all things deep-fried from meats to desserts, Fritoss is one of those spots you secretly go to when satisfying a sinful craving or just to eat your feelings.
Best Deal: Visit on a Friday afternoon and all the way towards the weekend to get two glasses of San Miguel Light on tap for the price of one at P110.
Appetizers of choice: Dining here should be reserved for cheat days. Best way to enjoy draft beers at Fritoss is with their Croquers, their version of meatball, chicken, and cheese croquetas, or any of their European franks.
Where: 2F Ayala Malls The 30th, 30 Meralco Ave., Pasig City
Contact: 246-9069 ext. 736
Read more: