This Spanish restaurant's key to great paella is a Filipino ingredient
The secret to their signature sangria is local rum
info
Bueno

Spanish

Sunday to Thursday, 11 a.m. to 1 a.m. Friday & Saturday, 11 a.m. to 2 a.m.

2469069 ext: 515

₱

P1,200 for two people
The first time I had a taste of Bueno was at an event for work where the restaurant was catering. One bite of their croquetas de calamares and it was hook, line, and sinker for me and this Spanish restaurant. They were light, and rich with a bit of cheesy consistency without being overstuffed with just one bite. The fry is just right, giving the outside that perfect crunch. After several of these (trust me, you cannot have just one), I just had to get more of Bueno. And so, on a sunny mid-afternoon, I went to the restaurant's location at The Grove by Rockwell.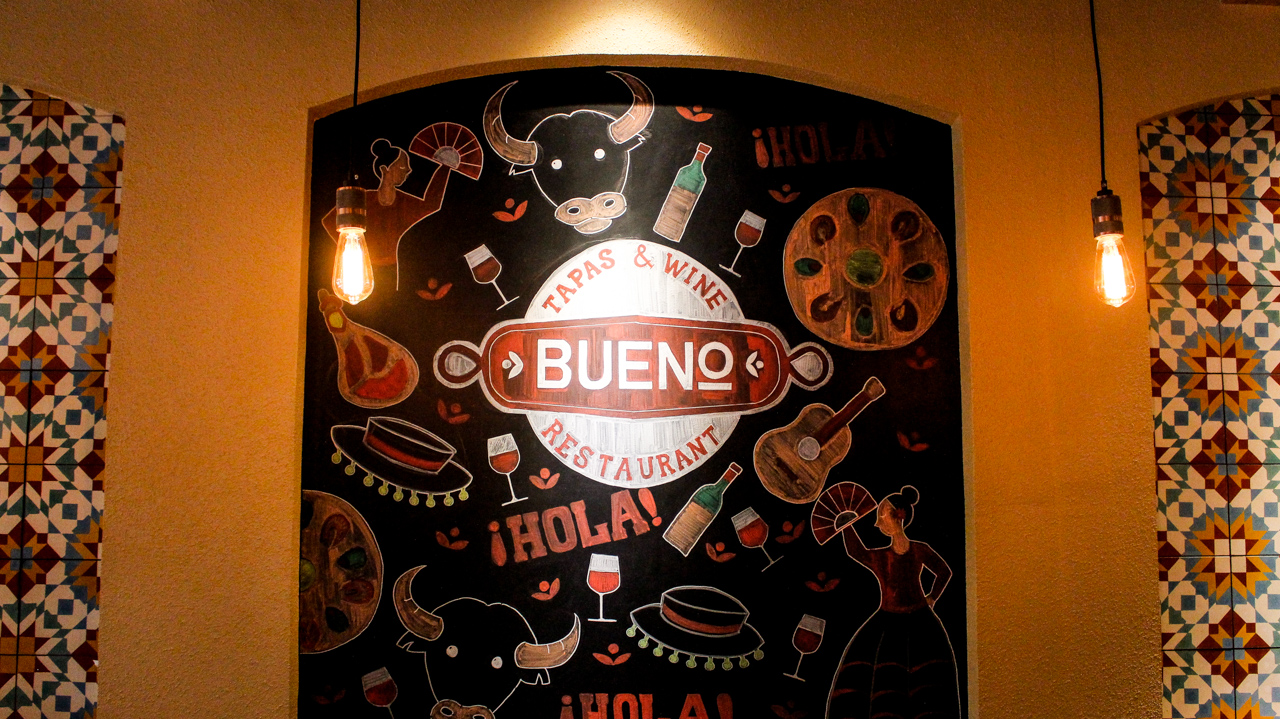 The first thing they served me was their tapas. The waiter laid two red clay pots the size of a platito on my table, one for their classic gambas al ajillo and the other for the tender callos a la Madrilena. With a light spice, these savory appetizers roused my taste buds for the hearty meal that was to come.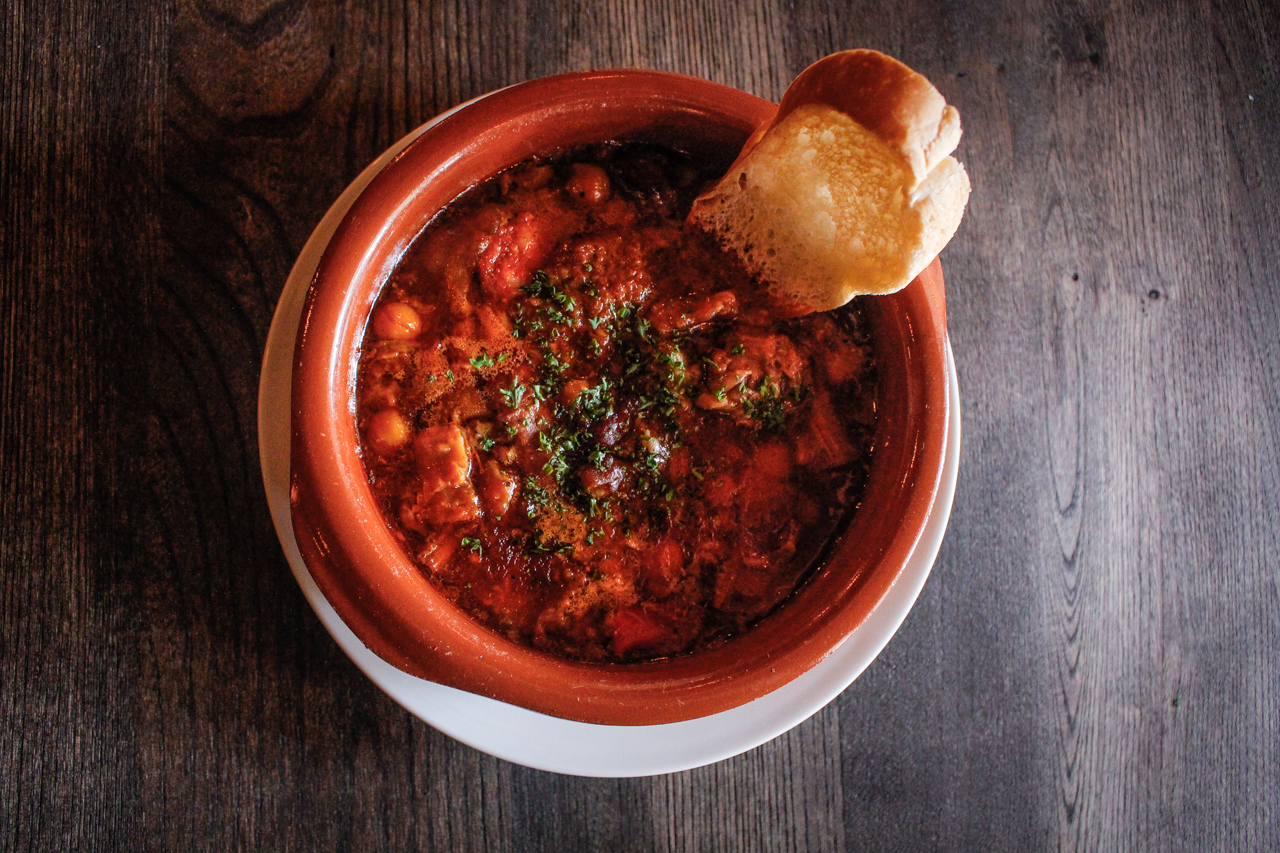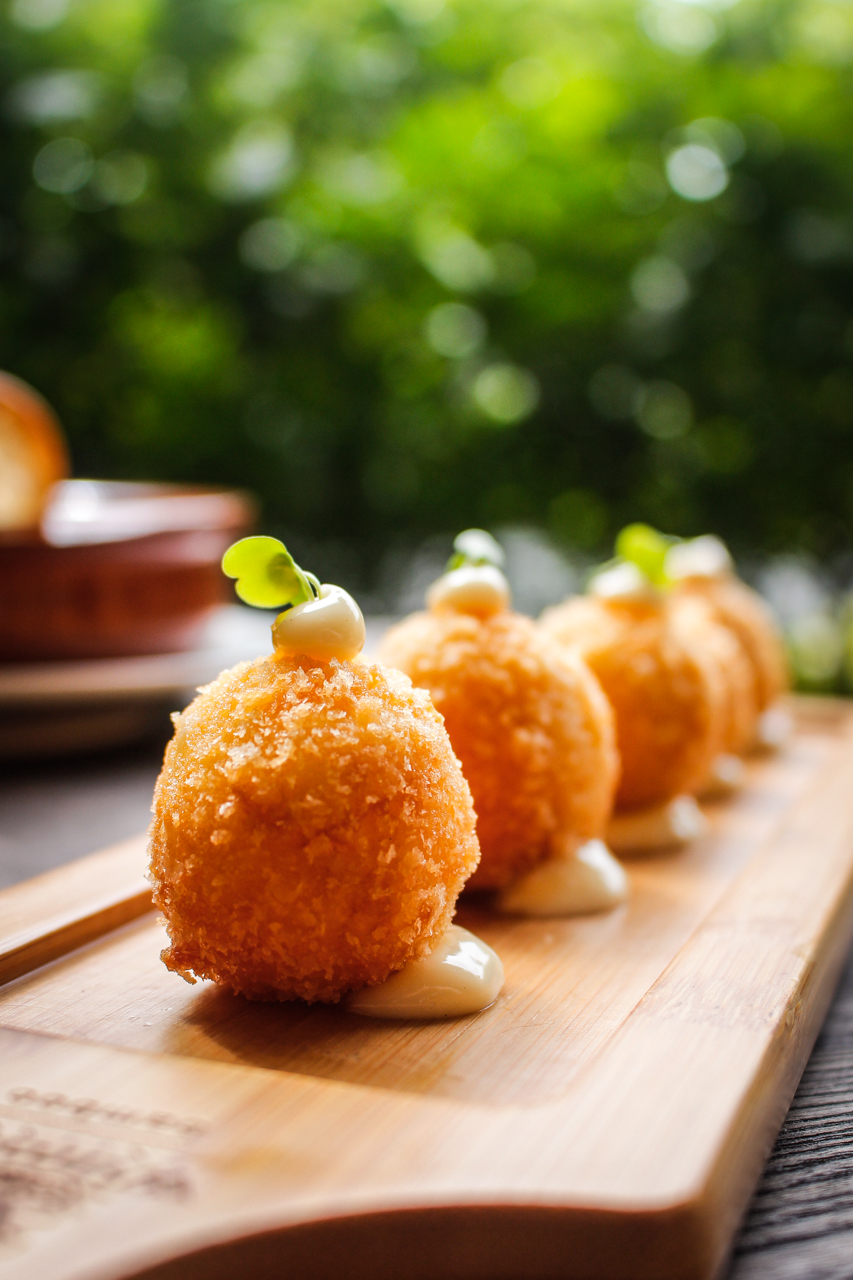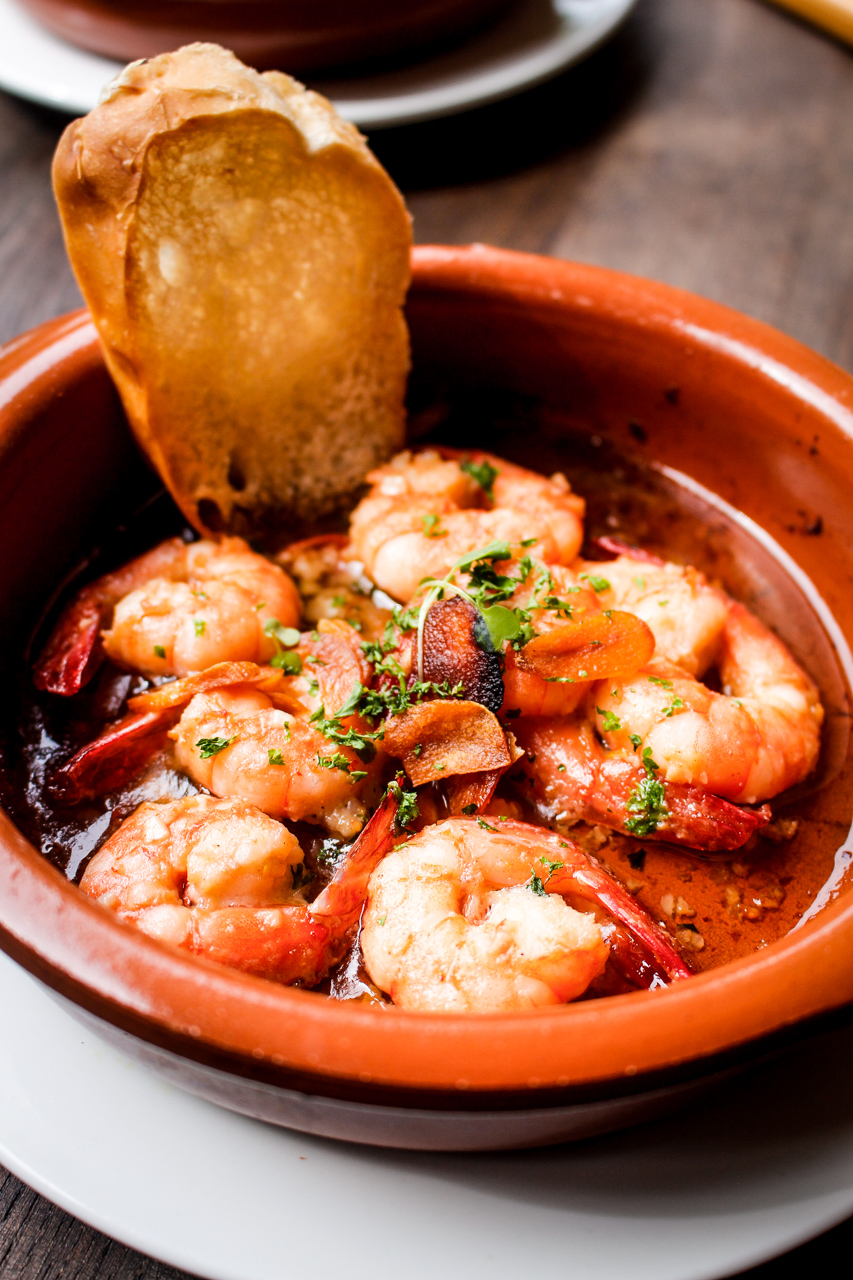 Then, they brought out the paella together with their sensational croquettas. Chef Kennedy Alfonso of Bueno says he makes the most authentic paella in the metro, having learned its traditional preparation in Spain. I might just take his word for it. He did travel all the way to Spain just to learn the traditional way of making all of the dishes in his menu. For that special Filipino twist, chef Ken added the distinct crunch of tutong or a layer of rice burnt to a perfect crisp found at the bottom of rice pots—something Filipinos love.
He also has a more refreshing version of the hearty rice dish called Paella Blanco de Chicharon. For this specialty, the rice is simmered down with coconut milk and topped with chicharon and pork belly.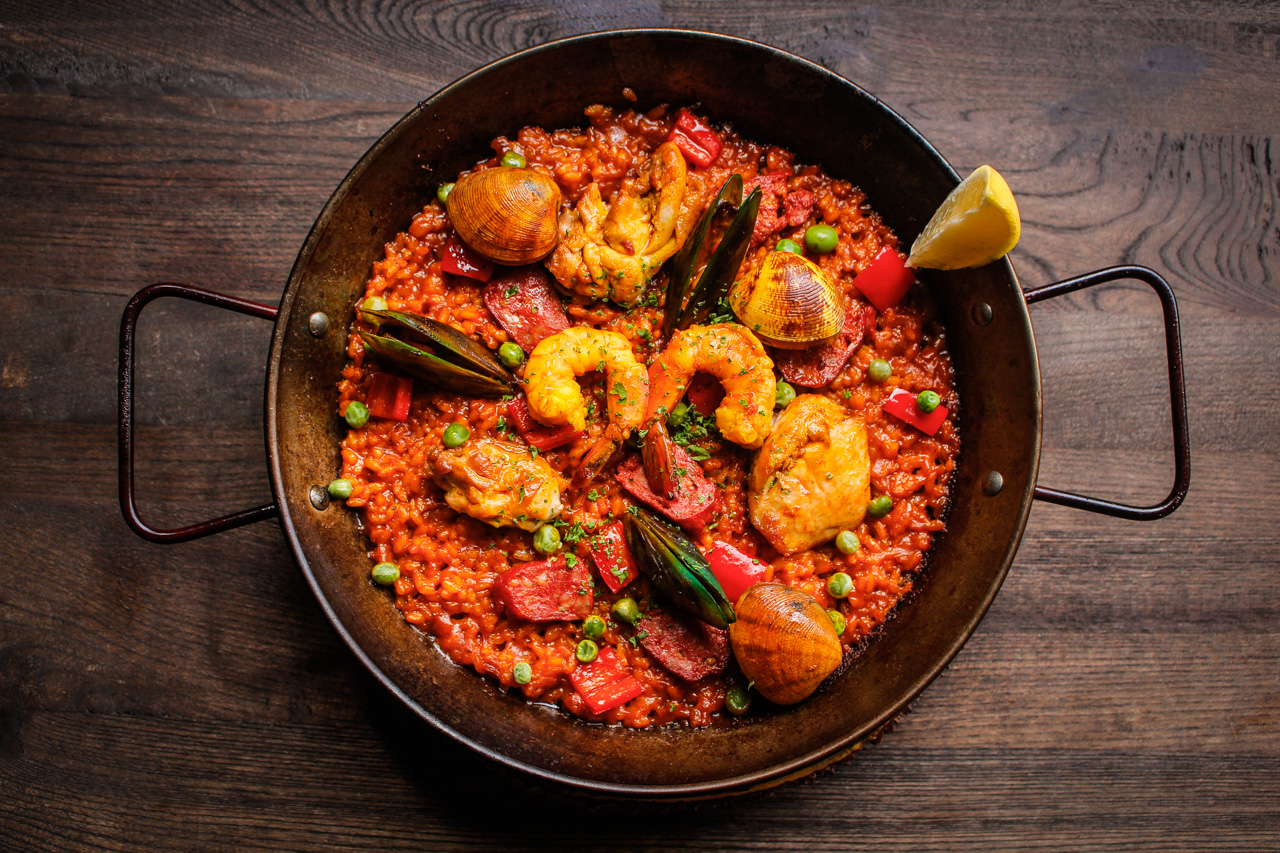 By the end of the meal, I was relaxed and all responsibilities of the day had been pushed to the side of my consciousness. And then, I was served a glass of their sangria with a special Tanduay twist. One sip and my entire being was released from all burden, free to simply enjoy a good Spanish meal.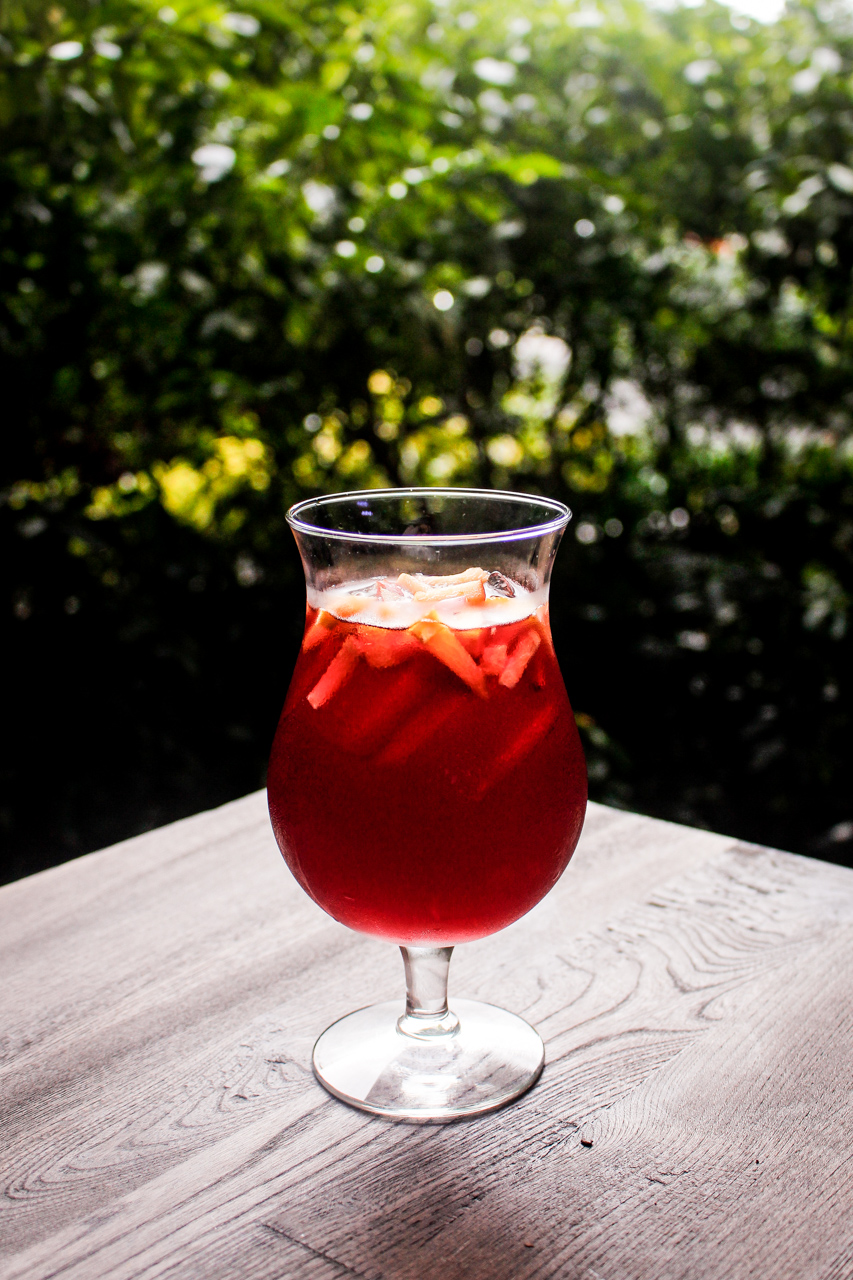 This is part of the pride of Bueno, their extensive collection of wines mainly from Spain.
As chef Ken described it, through a bottle of wine from Buenos, "you can feel the authenticity of the taste of the grapes and freshness of the wine, as in kakalagay lang sa bottle."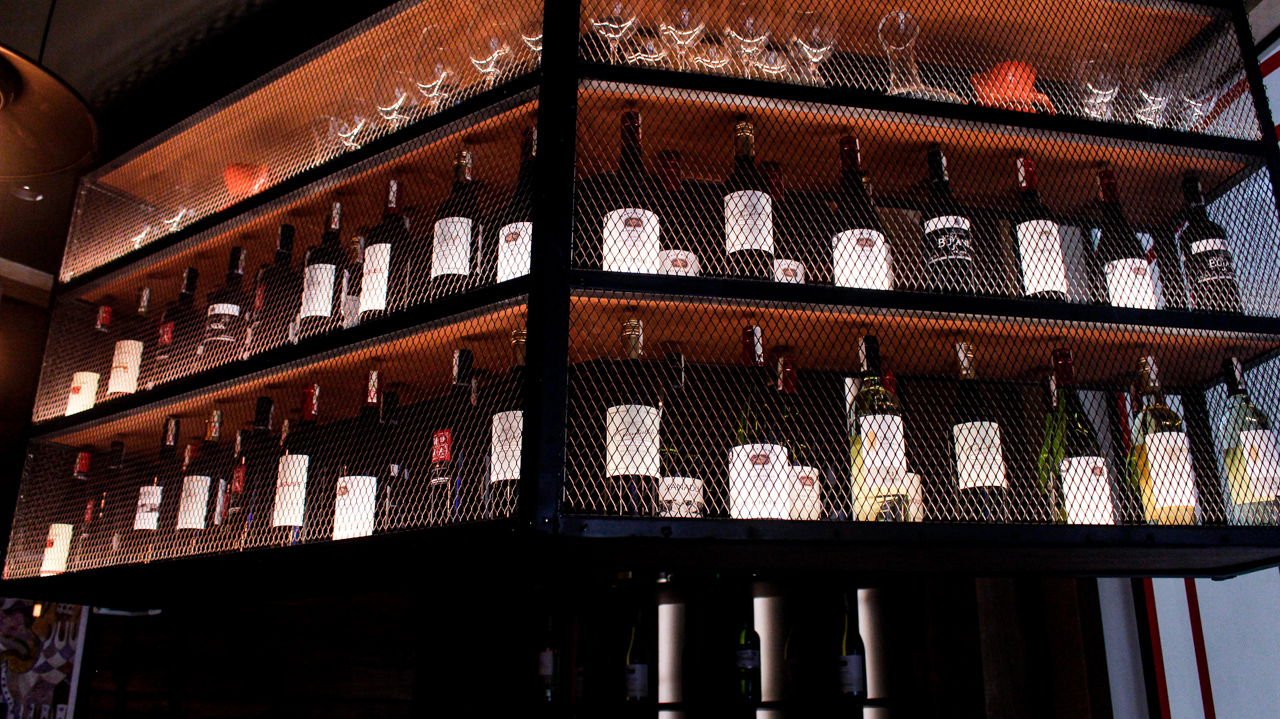 "Imagine yourself sitting on a bench, while sipping good wine, and then tumutusok ka ng chorizo. But of course, with cold weather. It's really good."
This was was the vision chef Ken had in mind when he and his business partner Melvin Uy were coming up with Bueno. With their authentic Spanish dishes, an extensive collection of wines mainly from Spain, and upcoming bossa nova performances at night, the dream isn't so far off from reality.
Read more:
Where to get some bloody sangria in Metro Manila
The Social is Poblacion's answer to those hot sweaty nights
Paella is made more personal at Rico Rico Paelleria
TAGS: Bueno city guide Croquettas eats paella Pasig sangria Spanish cuisine tapas the grove by rockwell wine
WHY GO?
Go for their croquetas de calamares. They are flavorful and filling without being overwhelming, perfect for anyone craving for seafood and rice with a cheesy bite.
MENU