Local heritage sites are being restored by this unlikely group of youngsters
Meet the heritage protectors of Escuela Taller
Oct 13, 2017
Incorporated in the massive stone walls of Intramuros are structures called ravelins. A fortification of sorts, they were built to serve as buffers in case of an assault—a strategic hideout for watchmen and military personnel.
One such structure, called the Revellin de Recoletos, named after the Recoletos Church, was built in 1771 "to strengthen the defense of the curtain wall between Baluarte de Dilao and Baluarte de San Andres," according to a historical marker erected by the Intramuros Administration.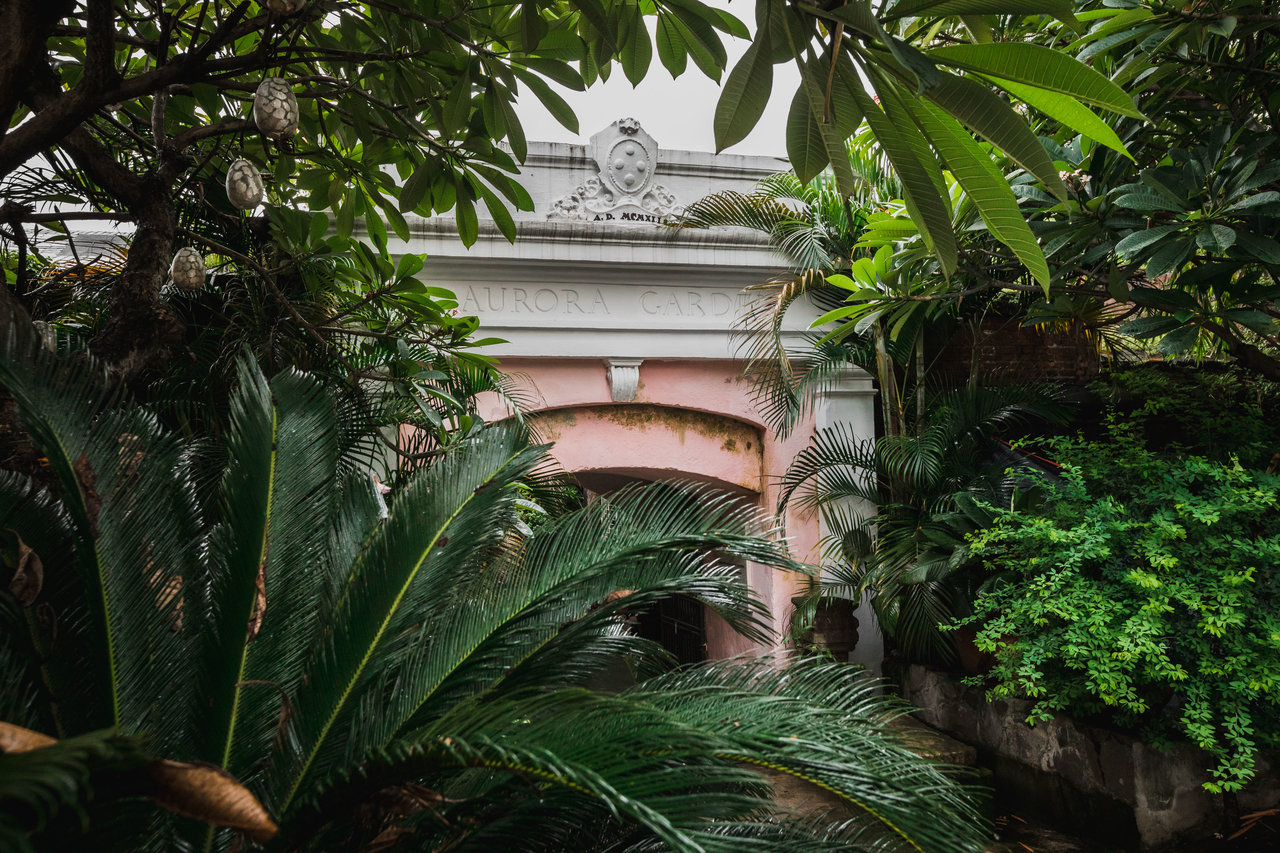 The Revellin de Recoletos, also known as Revellin de Dilao, was turned into the Aurora Gardens, named in honor of former President Manuel L. Quezon's wife, in 1940. Five years later, it sustained heavy damage from the Battle of Manila, then was first restored in 1969. Its second and last restoration was in 1986.
These days—246 years after the completion of its construction, to be exact—the Revellin de Recoletos is, aptly enough, the headquarters of a non-profit, non-government organization that addresses unemployment among the indigent youth and also tirelessly safeguards the Philippines' built heritage.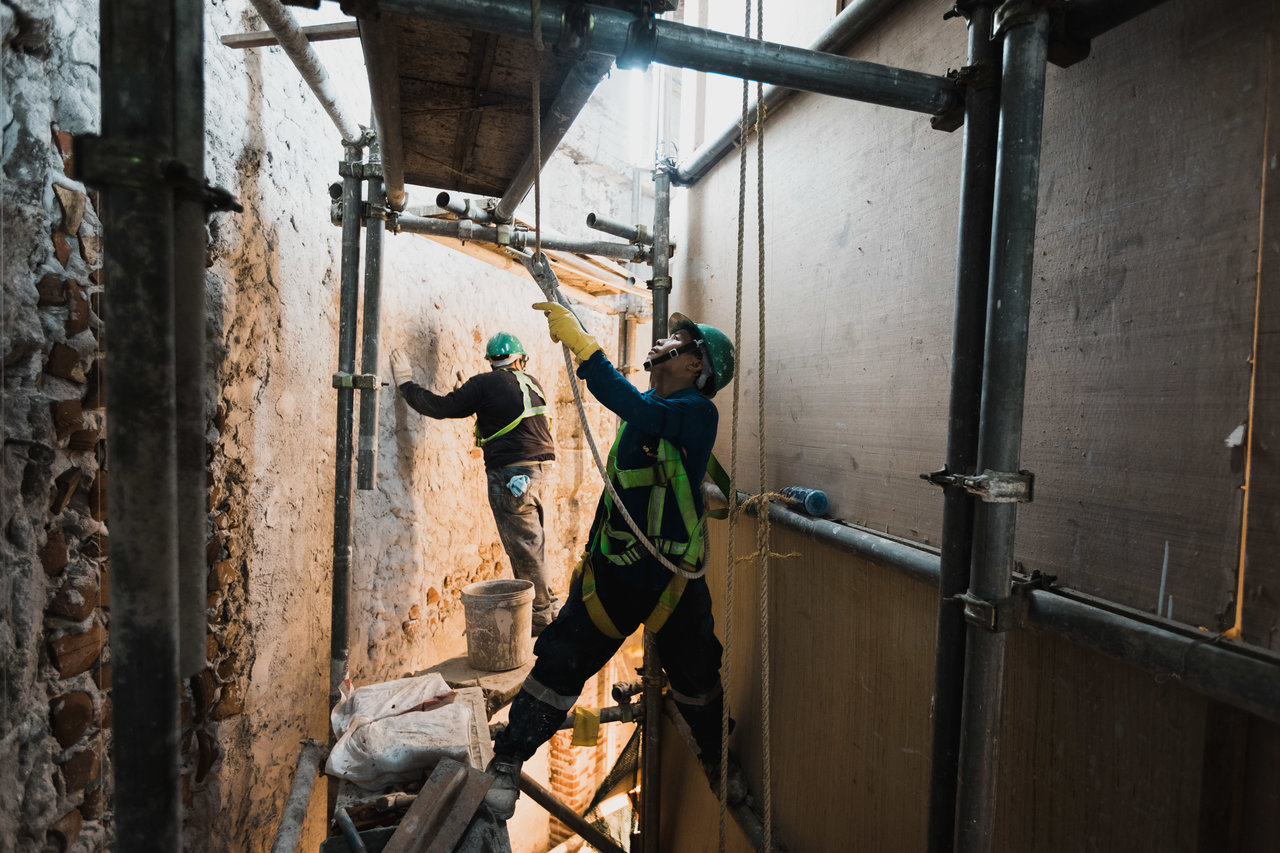 This is the Escuela Taller de Filipinas Foundation, Inc.
An initiative that originated in Spain in the '80s, Escuela Taller (ET) has been a training ground for skilled workers who specialize in the protection, conservation, and restoration of cultural heritage properties and practices. It has since been replicated worldwide and was brought to Manila in 2009. Today, it fights for the continued existence of our built heritage as well as the holistic development of unemployed youngsters in impoverished areas by teaching technical skills essential in heritage preservation to out-of-school youth.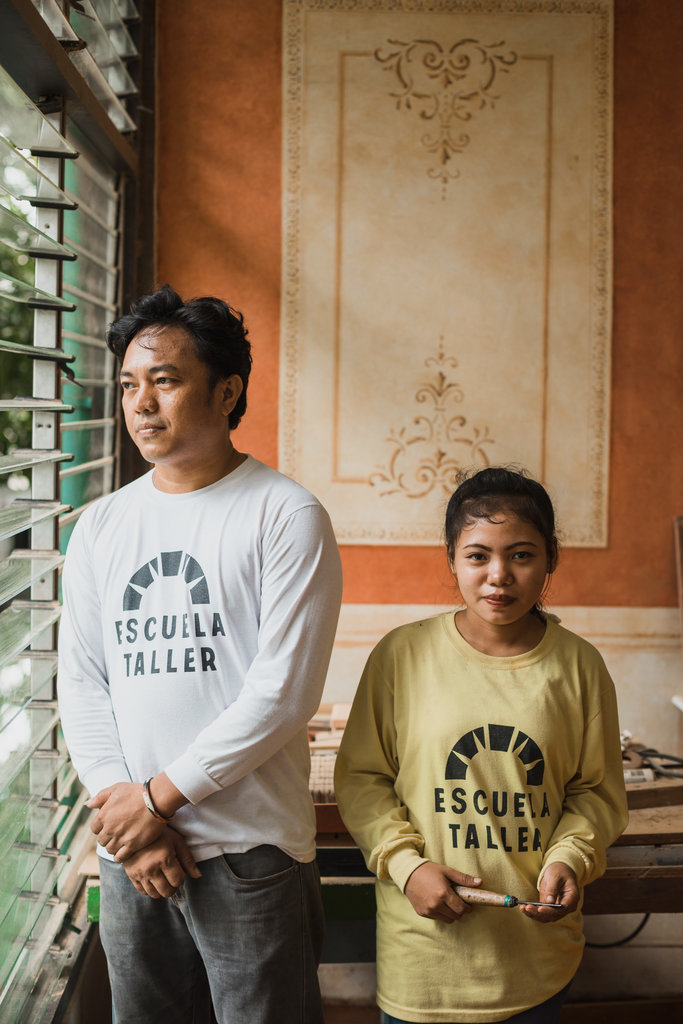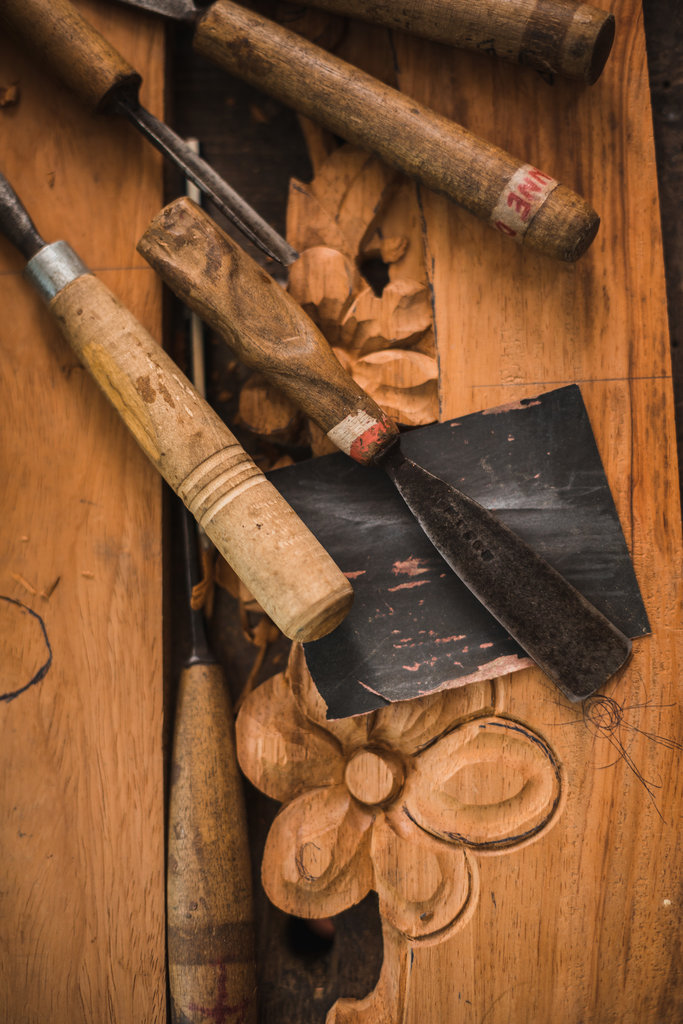 "Escuela Taller's role is to build the capacity of the Filipino youth to become craftsmen or heritage protectors who will execute the conservation of the materiality of built heritage and to raise awareness in Philippine society about the importance of preserving such cultural resources," said architect Carmen Bettina S. Bulaong, ET's officer-in-charge and executive director.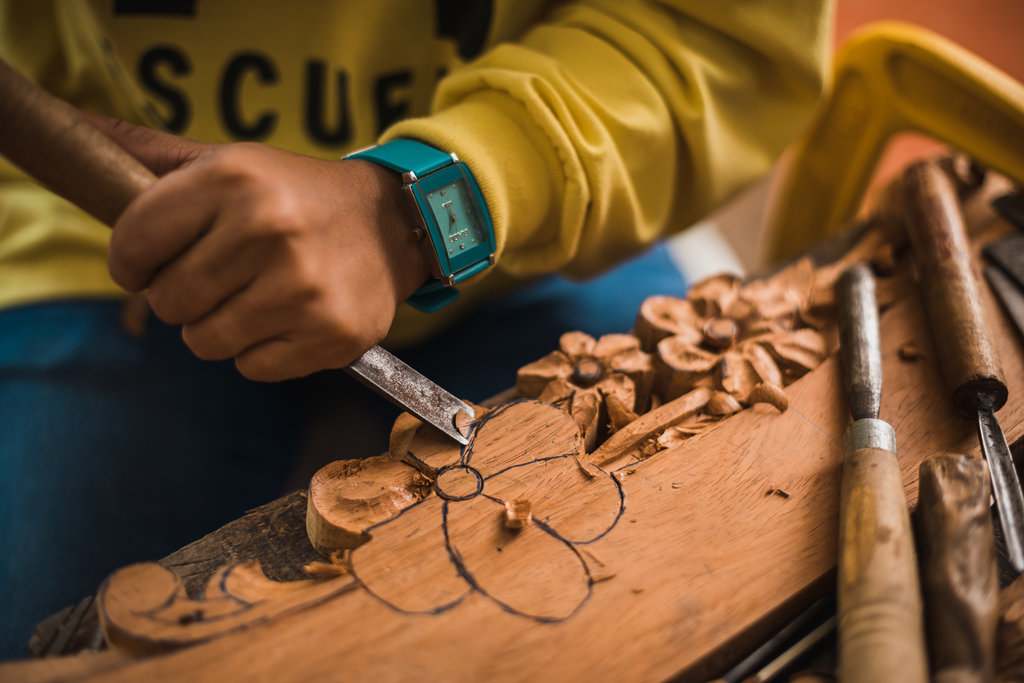 Although it has now become an NGO independent from its Spanish and Latin American counterparts, the Philippine branch still operates under the original ET models and approaches—the main thrust of which is free education and training. The development program, first and foremost, is one that is geared towards alleviating poverty by addressing unemployment.
"Escuela is primarily a development organization. Our goal is to equip the trainees for employment. Ideally, they take on heritage jobs, but if they don't, then at least they have the skills to work anywhere," explained Philip A. Paraan, communications and special projects officer for ET.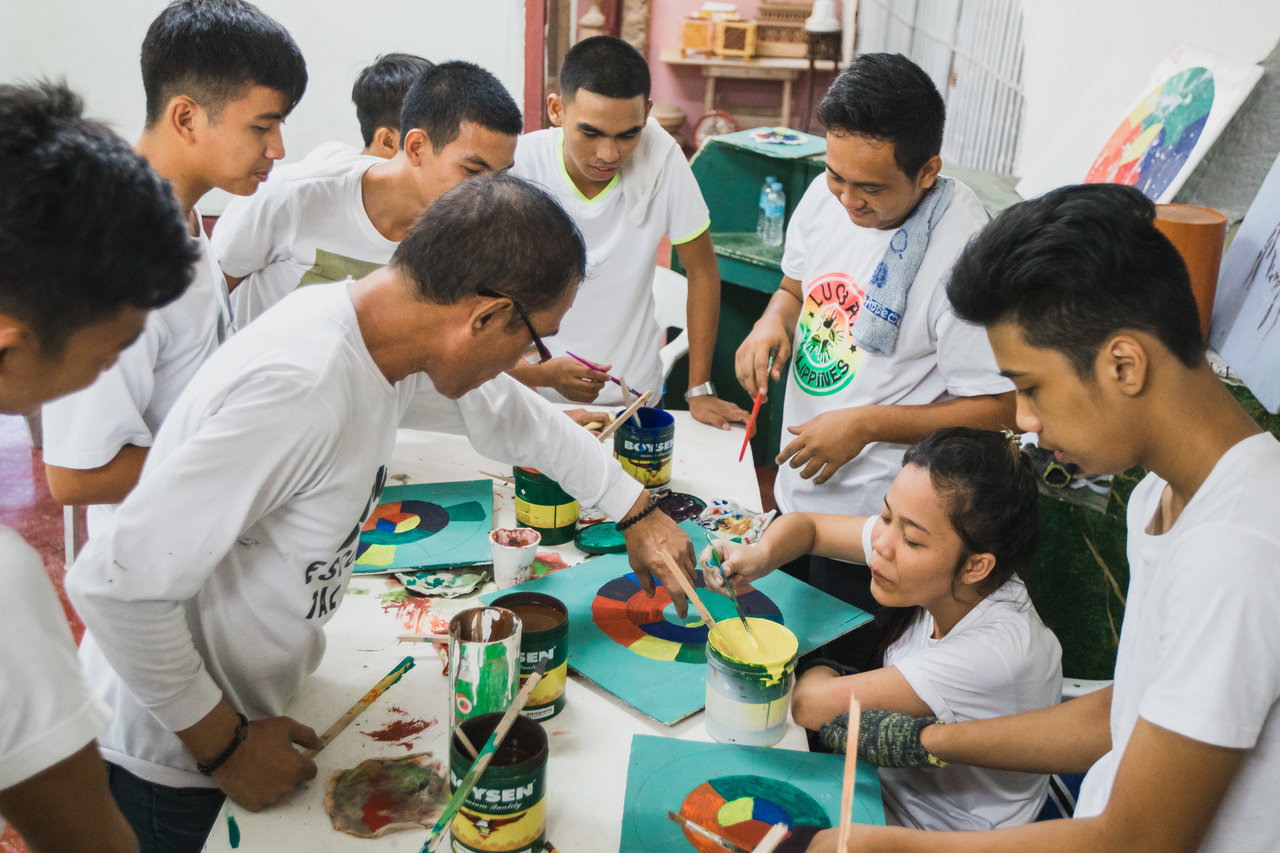 But the organization's two-pronged approach allows it to put the spotlight on another issue: heritage, generally considered a young industry and field of interest in the country.
"What sets us apart from other organizations or training facilities is that we believe that two problems, namely youth unemployment and the loss of our built heritage, are each other's solutions," said Bulaong.
"The importance of conserving our heritage is not yet as widespread as it should be. Our country continues to struggle with issues of loss of important cultural assets, both tangible and intangible, simply due to the lack of awareness, apathy, or due negligence," she added.
Through its scholarship program, ET is able to break through this apathy. Little by little, with every batch that makes it to graduation day, awareness about Philippine heritage is spread even in the slums.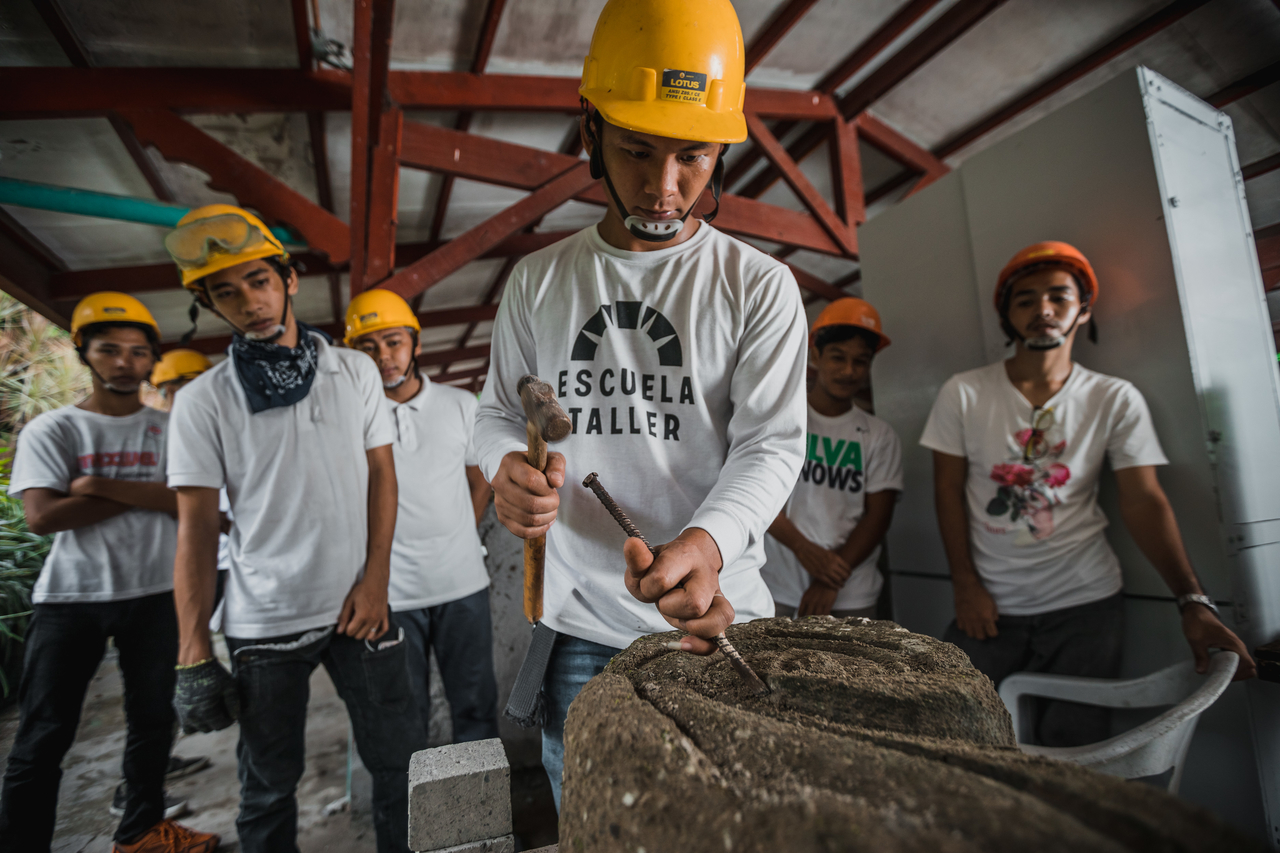 The approach initially made some experts in the field skeptical. After all, why place the future of important remnants of our history in the hands of indigent youth? But then again, who better to do the job than those hungry for renewed purpose and an honest means of living? With proper training, a number of ET graduates have moved on to become master plumbers, instructors, and even craftsmen of various institutions' in-house conservation teams.
"We have yet to learn a lot of lessons in all aspects of heritage conservation, from governance and public policy, education and awareness, to professional practice and craftsmanship."
Romulo Dela Cruz, a former scholar of ET, is a walking testament to the organization's success. He entered ET when he was only 18 years old and graduated in 2014. He is now a licensed master plumber, an ET teaching assistant, and a member of its technical working group.
Dela Cruz had always wanted to finish his studies so he could pursue better opportunities but financial constraints held him back, he explained. When he heard of ET's scholarship program through a recruitment activity organized by barangay officers and the Department of Social Welfare and Development, he grabbed the chance and never looked back, despite qualms about what others would say.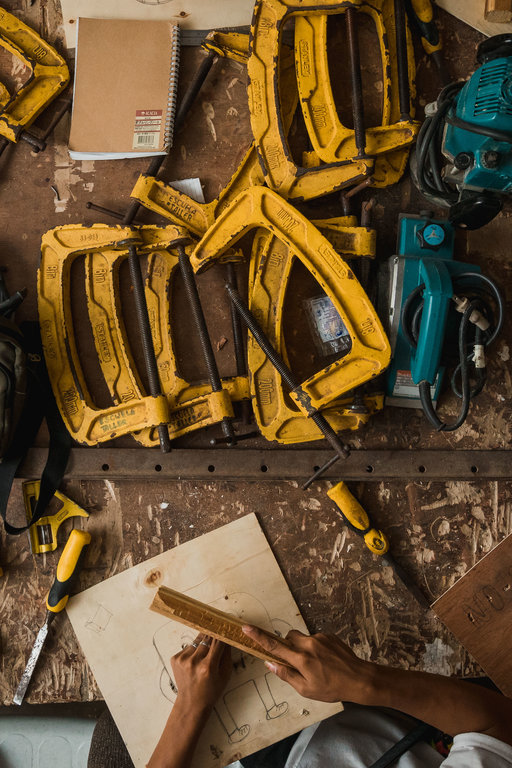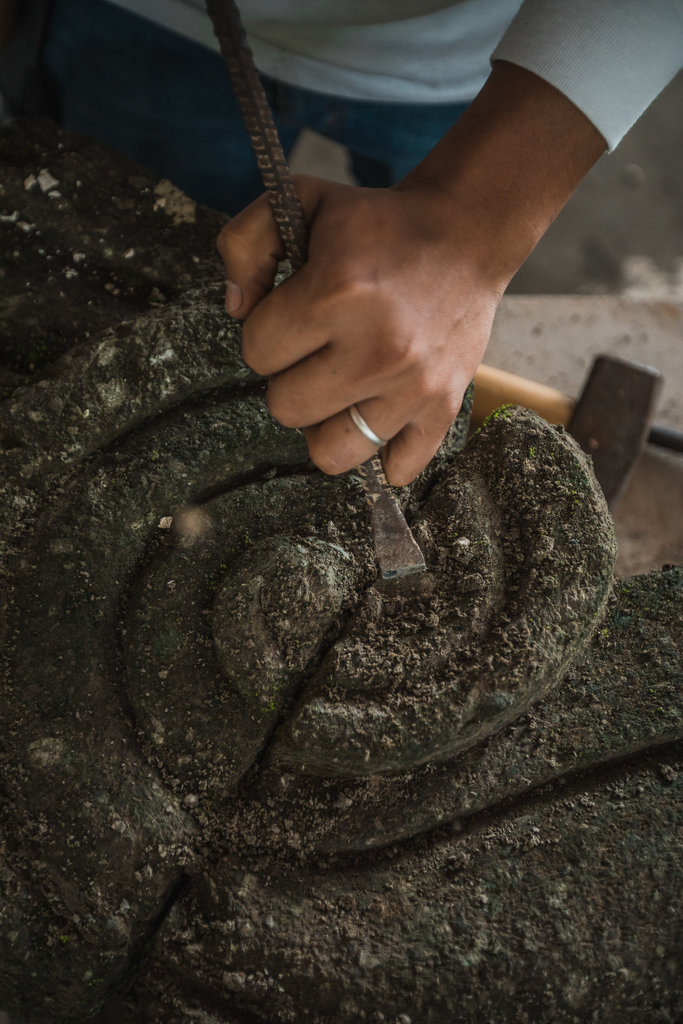 A school year with ET is one that is anchored on the "learning by doing" concept. The curriculum begins with scholars being steeped in general construction and safety training for two weeks. Afterwards, they are assessed, and depending on their desired specialization or recommended track, students undergo intensive workshops under masonry, carpentry and woodworking, painting and finishing, metal works, plumbing, and electrical works. At the end of the year, ET trainees emerge as technical workers equipped with the needed skills to become "protectors of Philippine built heritage." ET also caters to paying students who want to undergo the same specialized training. Slots are limited, though, because the instructors' teaching loads are taken into consideration.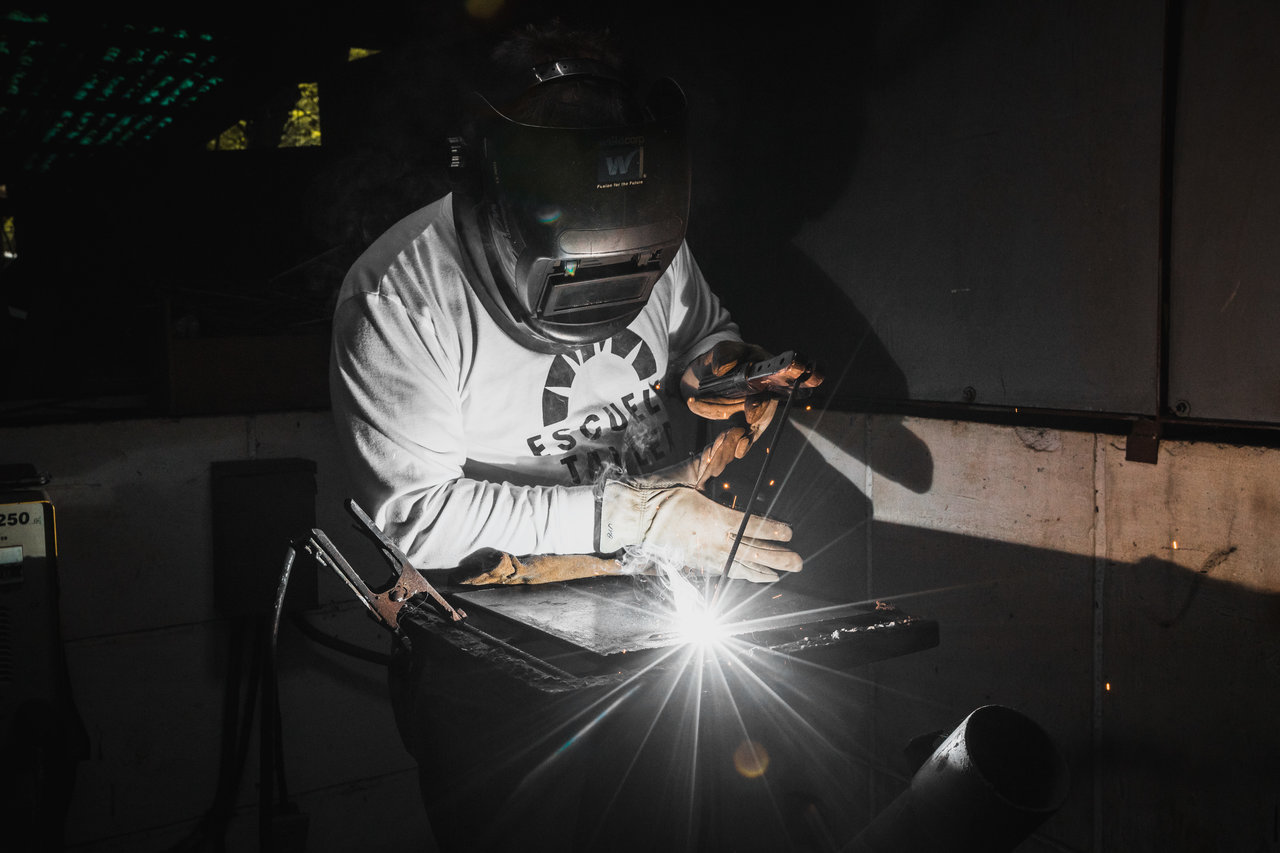 Of course there are still those in impoverished areas who discourage would-be scholars from entering the program. For some, it's a matter of survival: Why take time off to study when you can work and earn a living for your family through odd jobs and contractual work? For others, the disdain stems from a lack of understanding of what restoration and conservation work entails. Why train to be a mere construction worker or welder?
"We have yet to learn a lot of lessons in all aspects of heritage conservation, from governance and public policy, education and awareness, to professional practice and craftsmanship," Bulaong stressed. This applies not only to the communities where ET scholars reside, but to the general population as well.
And although ET receives funding from the National Commission for Culture and the Arts and Spanish aid agency Agencia Española de Cooperación Internacional para el Desarrollo, there is always a need to tap more resources. There is always an ever-growing list of challenges, such as employment of heritage protectors, raising awareness about cultural heritage, and generating public interest to gain more support from the public and private sectors, to name a few.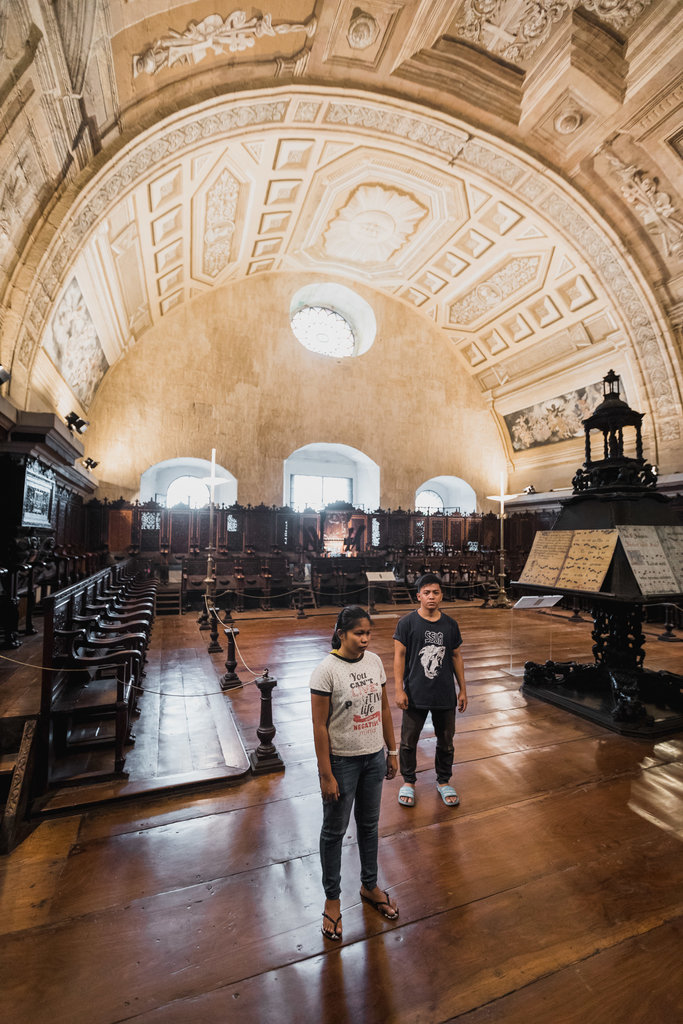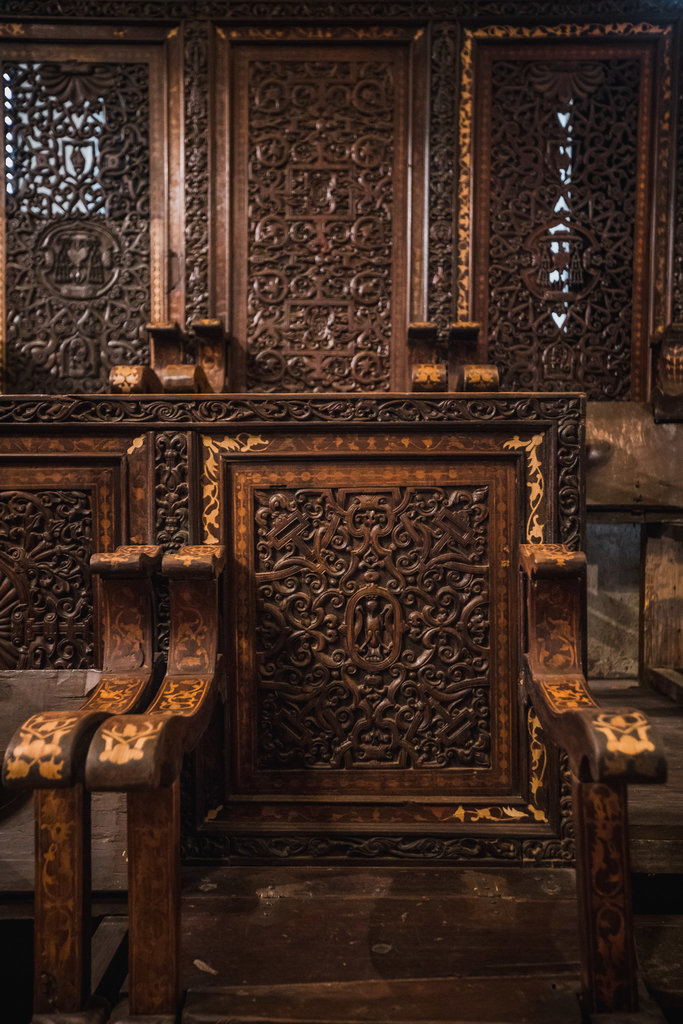 For the past years, though, ET has been successful in its mission to raise heritage awareness through its projects. Among their ongoing efforts is the restoration of the Our Lady of Remedies Parish church or the Malate Church, which started in 2010. Another concrete example of the ET approach to built heritage protection is the restoration of the San Agustin Church choir loft and its 68 silleria or choir stalls made distinct with strapwork motifs that were intricately carved in kamagong and with inlays of narra. ET has expanded locally as well, with its second branch now accepting students in Bohol.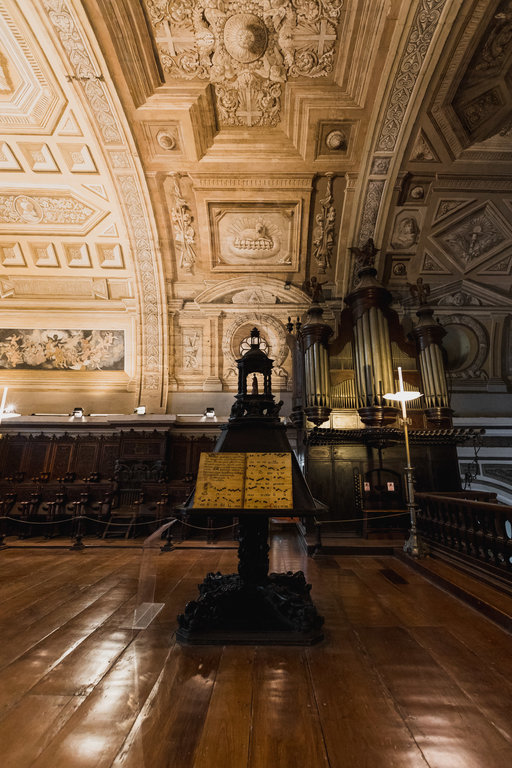 And surely too, despite the challenges in a third world country where cultural heritage is probably the least of national priorities, ET endures with a fervent desire to protect remnants of our past and to secure the future of generations to come.
Interested in helping out Escuella Taller and their heritage protectors? Reach out: Escuela Taller de Filipinas Foundation, Inc., Revellin de Recoletos, Victoria St., Intramuros, Manila. Escuelataller.org.ph. 527-6623.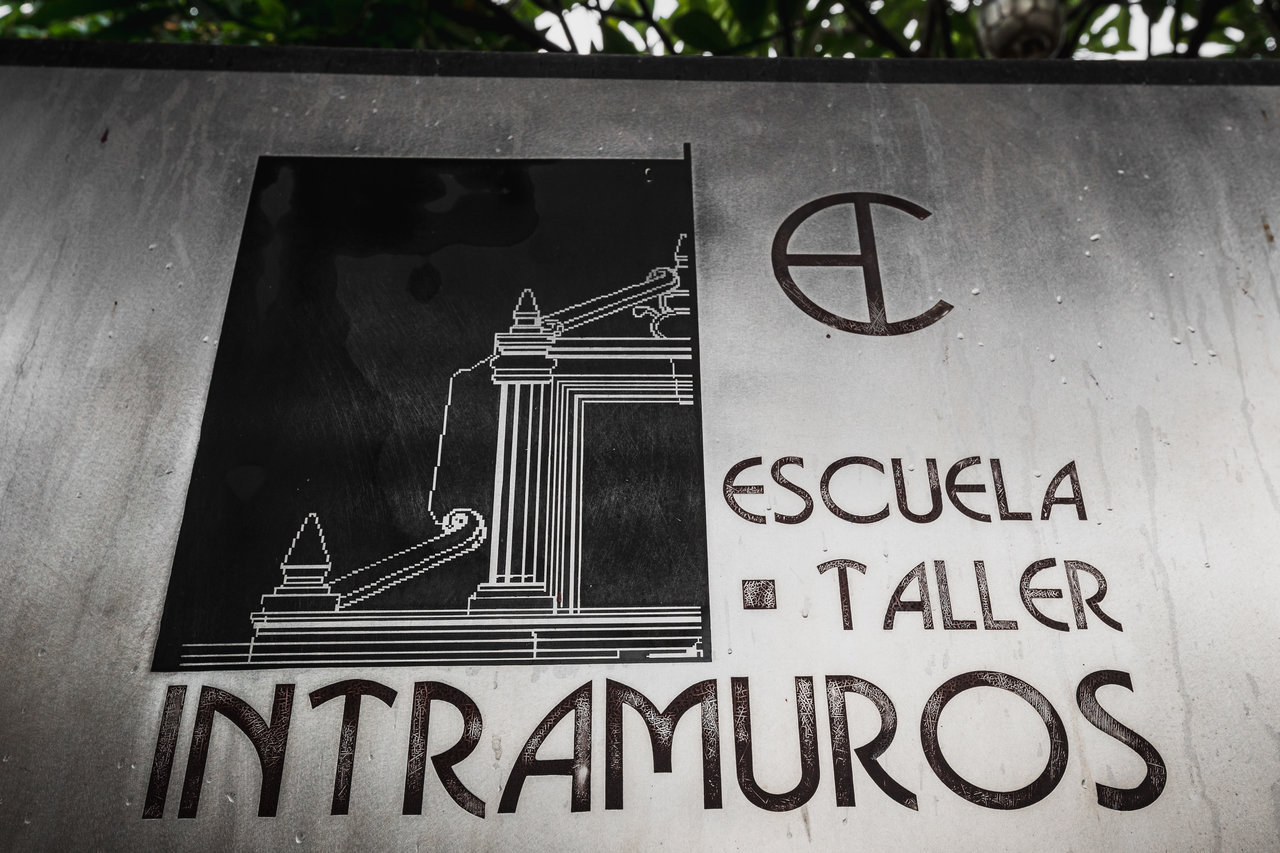 This story originally appeared in Northern Living, Oct. 2017.
Read more:
Little Manila in California vandalized during Heritage Month
Rizal Memorial Sports Complex is no longer for sale
Not even World War III can destroy these heritage sites
TAGS: arts built heritage conservation cultural heritage culture Escuela Taller Intramuros Malate Church nolisoliph restoration San Agustin Church