Eat half of your ribs spicy, the other half sweet at this new rib place
Pair your flame-grilled ribs with any of Rackshack's signature sauces that would best fit your taste
info
Rackshack

American

10 a.m. to 11 p.m.

₱

P600
There are times we need restructuring in our lives—radical or not—just to get out of the rut we've found ourselves stuck in. Too much of the same thing can be comfortable but boring. Habits can be monotonous. Patterns, tiring.
This acted as a catalyst for Chukri Prieto, owner of Racks, to start a new joint for baby back ribs.
"I felt that the [Racks] brand needed a little bit of a shakeup in terms of product, design, and atmosphere," says Prieto. However, they couldn't just instill coolness to an established brand such as Racks. "If diehard Racks fans enter a place like this, they'd be a little intimidated."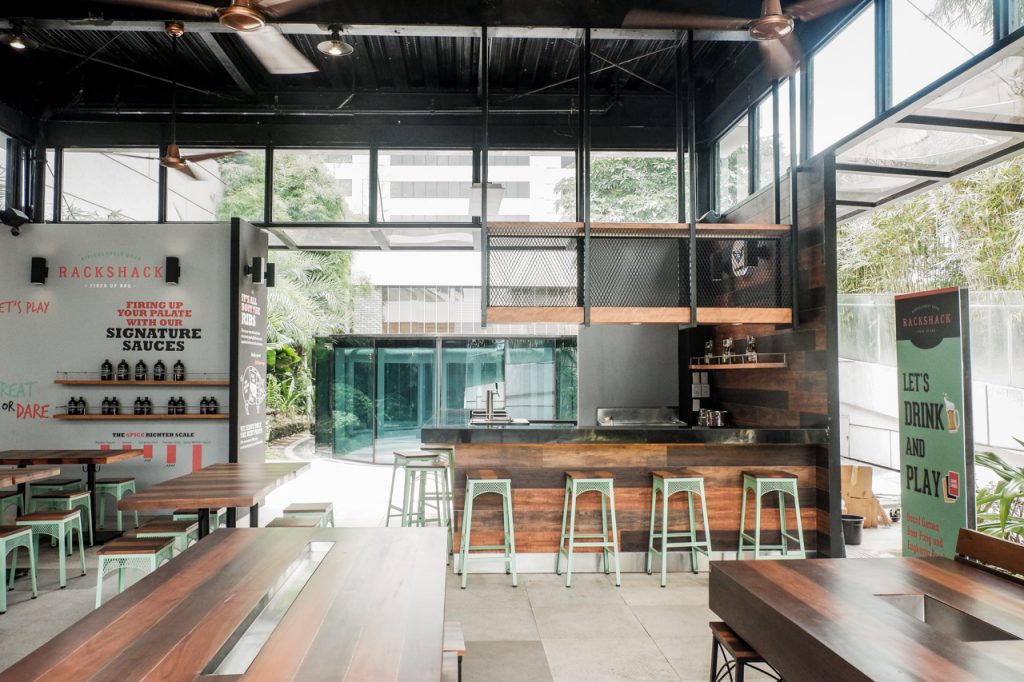 Rackshack plays hip, lax, and straightforward, unlike its "older, elegant and eloquent brother," as Prieto aptly put it, Racks. Its industrial interiors are perfect for the laidback vibe it gives off. Music's a little bit louder. You can hear the clanging of forks and knives when people eat. The sauces are conveniently available on the table or upon request, as well as card games like Cards Against Humanity and What Do You Meme (I know, right?).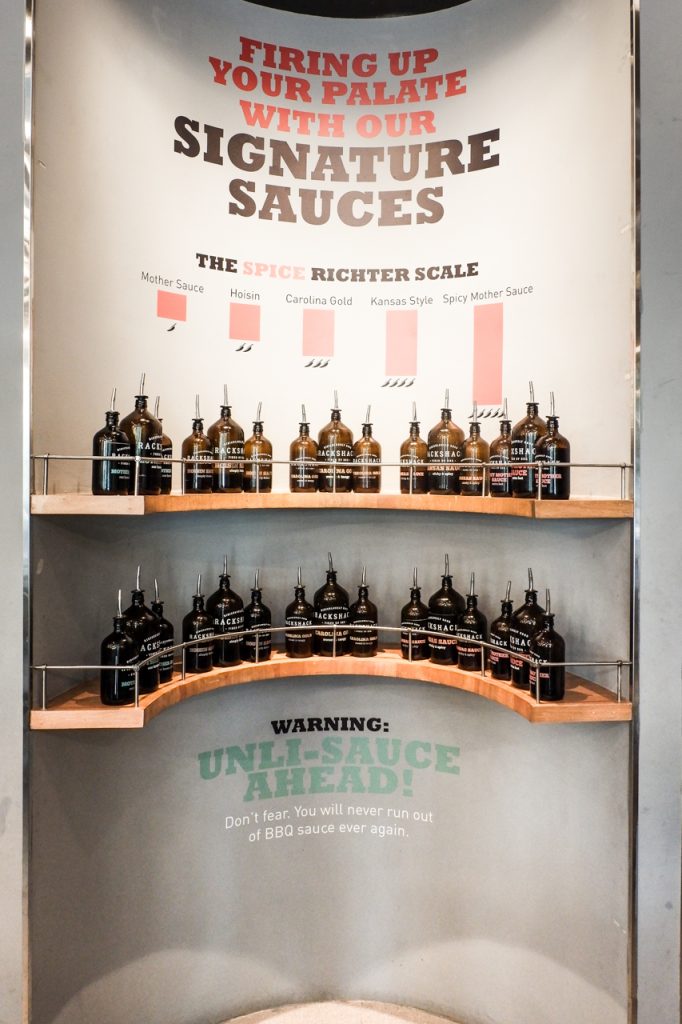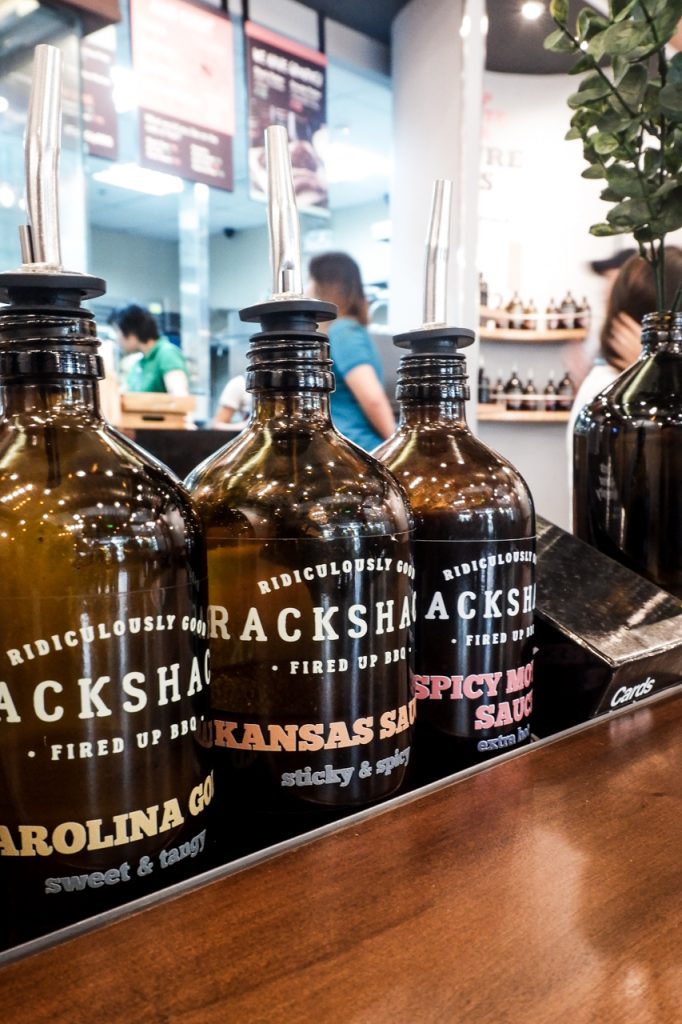 Speaking of sauces, their variety of it is definitely their edge. "Choose a favorite among our sauces, or pick two or three or pour them all over your ribs," says Prieto. You can have your pulled pork sweet and spicy on your first bite with the Kansas Sauce (Prieto's favorite, by the way), have the second bite mustard-y and tangy with Carolina Gold, or the third bite extra hot with the Spicy Mother Sauce. For a burst of Asian flavors with a bit of sharpness, go for their Hoisin.
Mix and match, no one's going to judge you as the others are as busy as you with their own barbecues.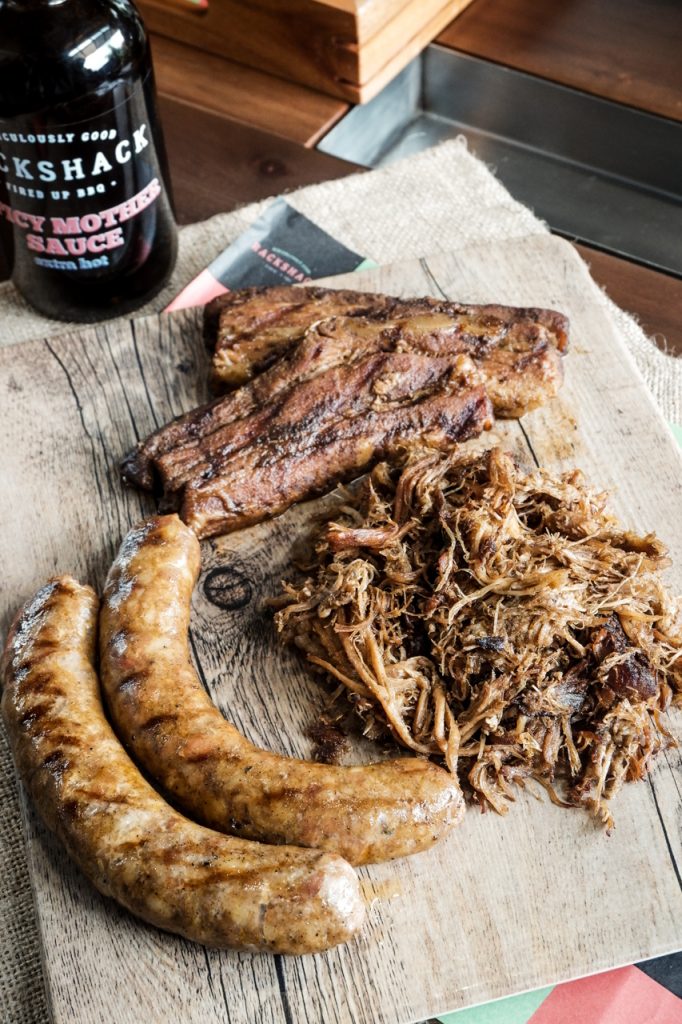 "Our intent is to allow the customers to build whatever barbecue plate they want without the pretentiousness, without being told how to eat it," shares Prieto. In a way, it has the DIY concept.
Order straight-up. Choose your meats: pork rib, pulled pork, Texas hot link, or crack fried chicken. You have the option if you want your meat dry or drenched in their signature sauces. And then choose your sides: Shack Slaw, QP Corn, Shack Beans, Harajuku Potato Salad, garlic rice, or even steamed rice.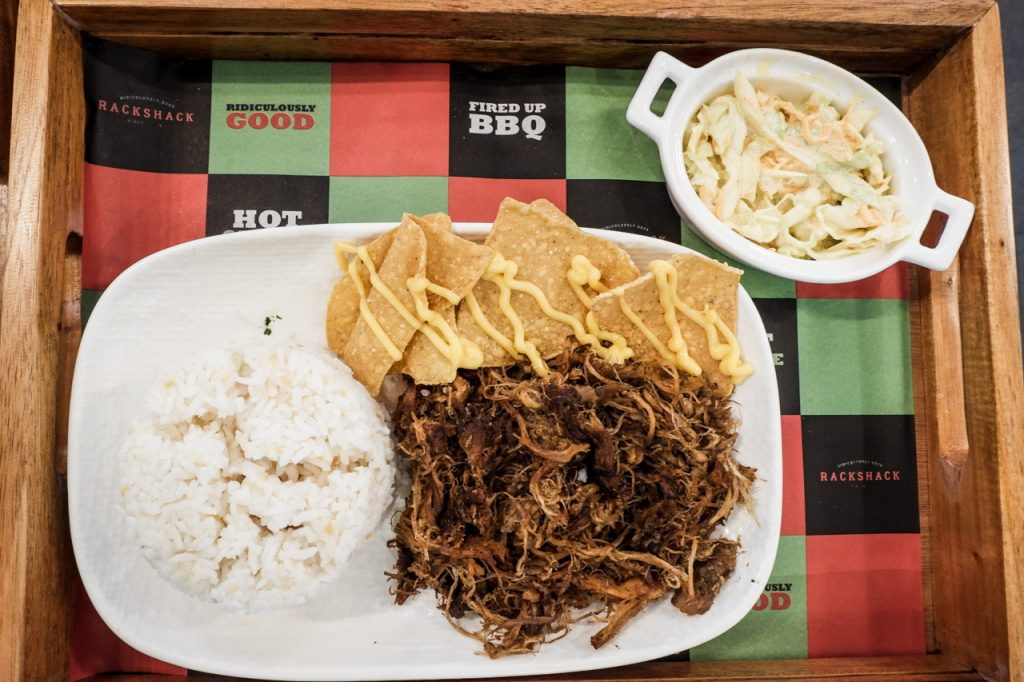 They mostly feature existing recipes from Racks, but they've put a little twist. Their barbecue rubs are stronger in flavor, sweeter, and spicier. There are also some dishes that don't do well at Racks but appeals to the Rackshack market. Like their carnitas plate—smokey Mexican-style slow-cooked pork served with rice.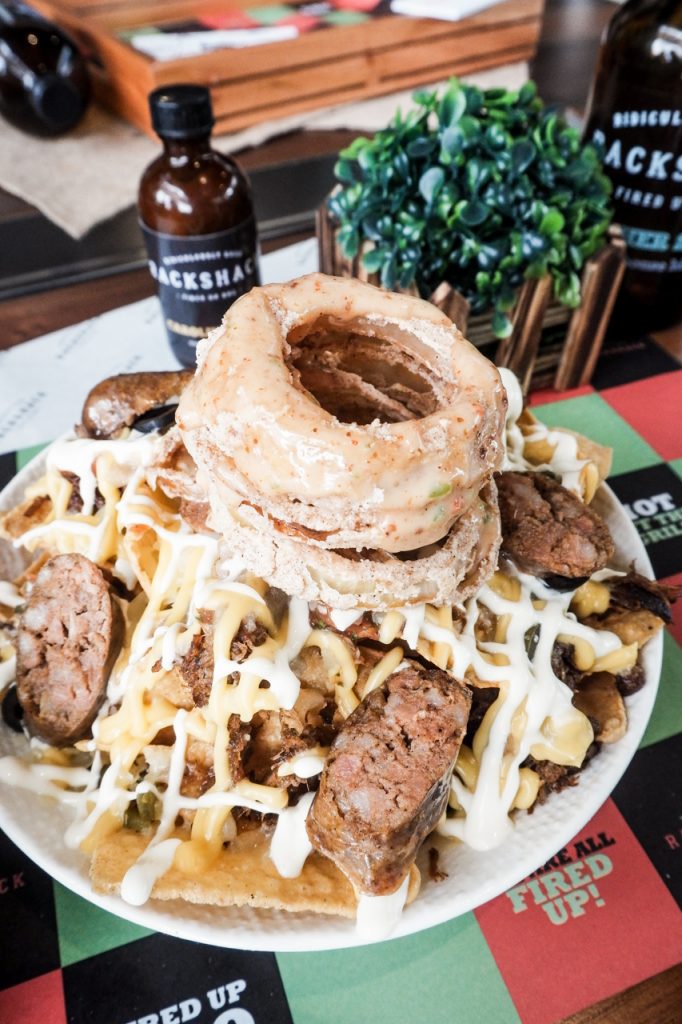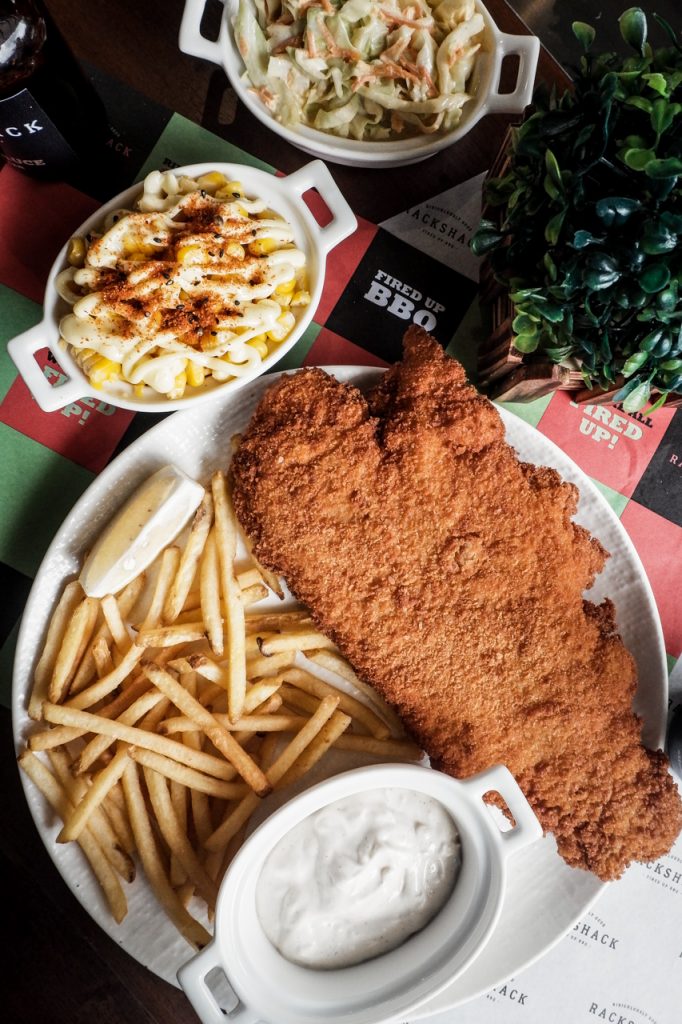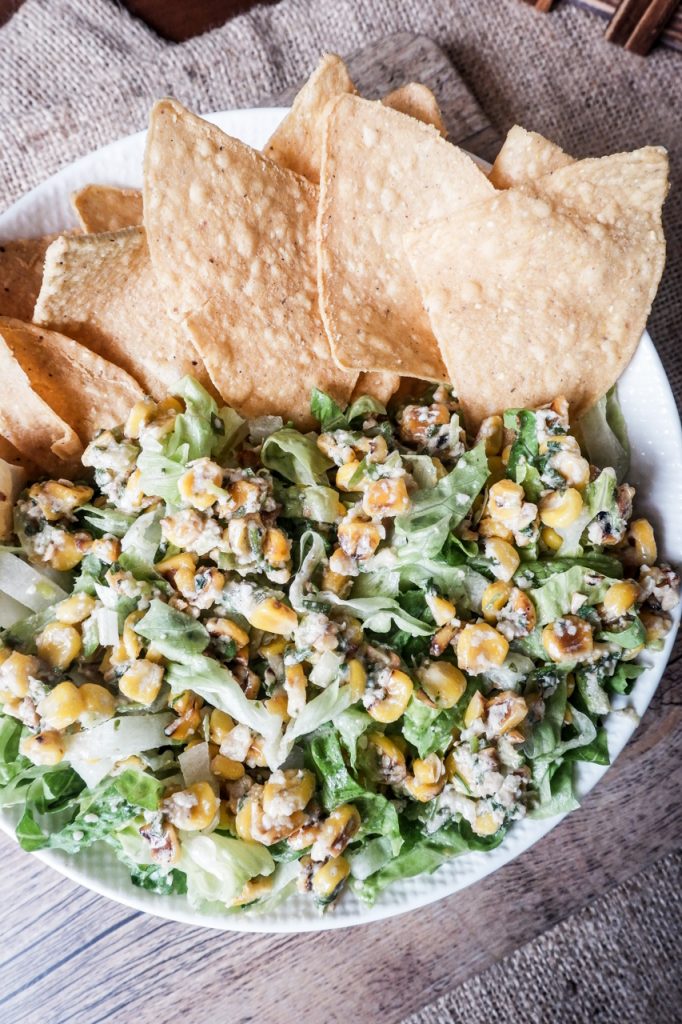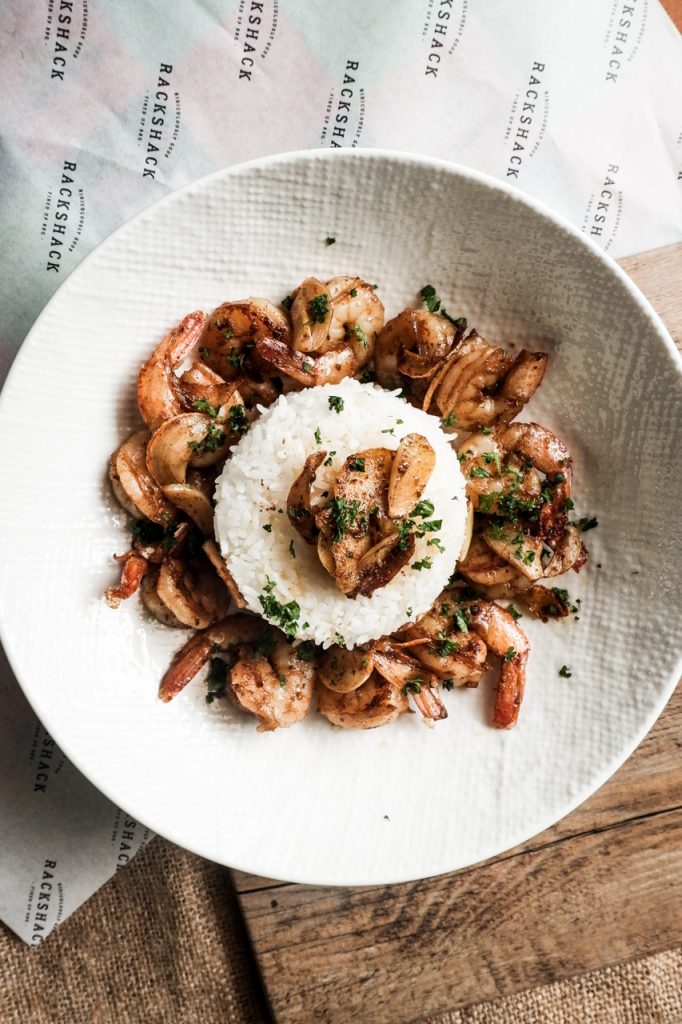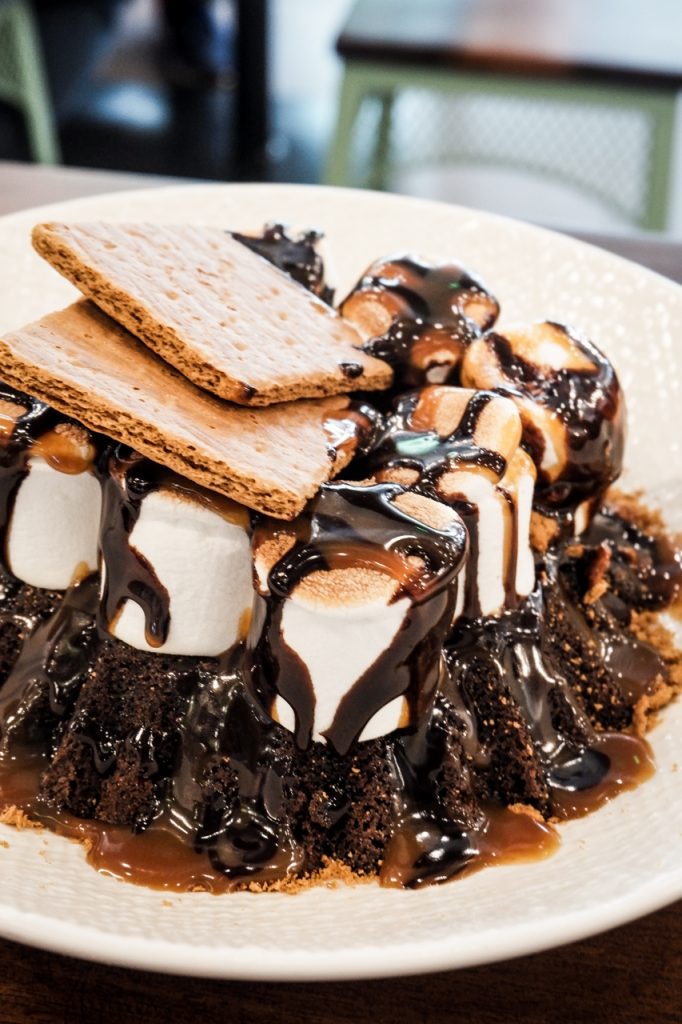 If you think only good ribs and icy local craft beer would satiate your cravings and loosen you up after a day of hard work, Rackshack is your best excuse.
Read more:
There's nothing more straightforward than the smoked ribs and brisket at Smoking Joint
How to eat American barbecue at Holy Smokes
This is how American barbecue is made at Mighty Quinn's
TAGS: city guide eats nolisoliph rackshack restaurant ribs smokehouse south taguig
WHY GO?
Aside from their sauces and meat, their hot and smokey Creole Garlic Shrimp is a must-try. Arm yourself with an icy beer, though. Just in case your tongue gets on fire.
MENU