Weekend markets we'll gladly wake up early for
You can make them the last stop of your jog, too
Nov 3, 2017
For most people, weekends mean waking up extremely late and binge-watching the latest series with a bag of potato chips on the side. However, weekends must be your entry point to living a healthier lifestyle and discovering new things. If you struggle waking up early and maintaining a jogging schedule, try to incorporate these weekend markets into your routine. And to be honest, the unique offerings only available once weekly will motivate you to visit them regularly.
Good Food Sundays
Mandala Park, Shaw Blvd. Mandaluyong City
7 a.m. to 3 p.m. on Sundays
If you're always on the lookout for sustainable local produce, Good Food Sundays will not fail you. Here, sellers provide you with information on the origin of the food you buy. Vegans can also find cheeses appropriate to their diet. And if you're not really going here to fill your pantry, grab a meal from Me and My Veg Mouth, Grit, and other food stalls or join their 7 a.m. yoga session to get you started on a healthier lifestyle.
Sidcor Sunday Market
Eton Centris, Diliman, Quezon City
6 a.m. to 2 p.m. on Sundays

This is the weekend market that I frequently visit because it's the most accessible from my house. The Sidcor Sunday Market is a one-stop shop for almost everything you need. Of course, the main attraction here is the food. However, you can also score clothes, herbal concoctions, bags, dinnerware, and other local goods like brooms from various regions. Personally, I go here for the plants. The Sidcor Sunday Market has a special section just for plants where you can find tree seedlings, orchids, and other tropical plants.
Salcedo Community Market
Jaime C. Velasquez Park or Salcedo Park, Tordesillas St., Makati City
7 a.m. to 2 p.m.

One of the most popular weekend markets in Metro Manila, the Salcedo Community Market started in 2004 through the Women of Bel-Air Foundation. It's best known for the food choices of different cuisines. You can also grab organic produce and healthy meals here after your morning run.
BF Saturday Market
BF Park, Gng. Pilar Banzon St., Parañaque City
7 a.m. to 2 p.m. on Saturdays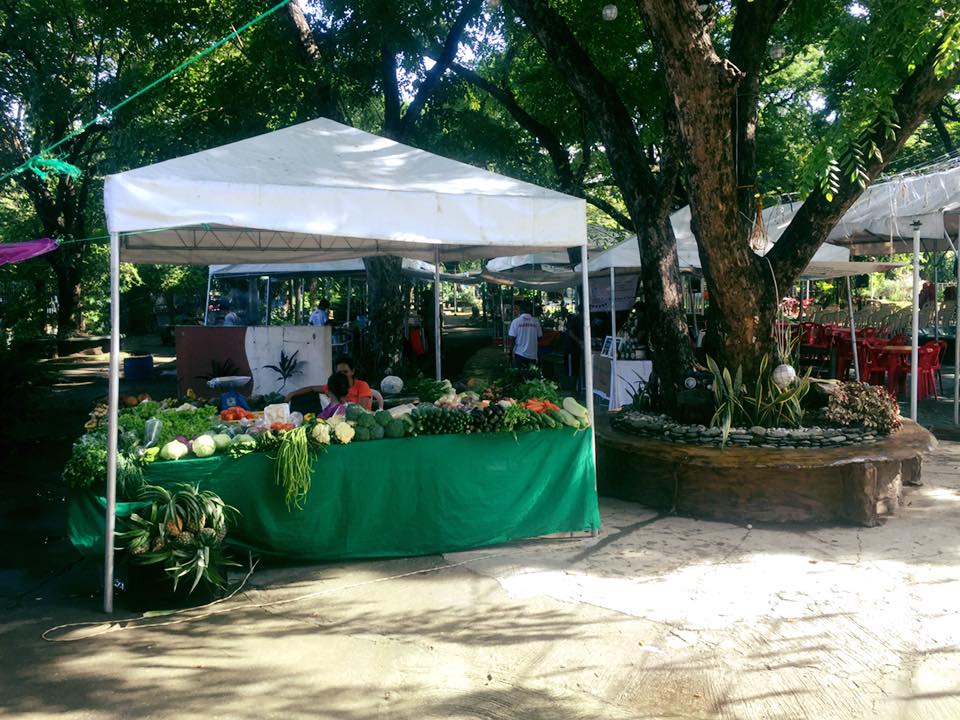 If you live down south and you despise going out of your beloved neighborhood, BF Parañaque also has their Saturday market. As usual, vegetables and farm fresh products like carabao's milk are available. While the surrounding area is also a haven of various food joints, the food choices at BF Saturday Market still steal the spotlight. Food choices here vary from the usual –silog dishes, paella, roast beef, and even toffee quesadilla.
Escolta Future Market
Escolta St., Binondo, Manila City
11 a.m. to 5 p.m. on varying schedules

This is for those whose idea of early is 11 a.m. Before Manila blessed us with 98B, Gen. Mdse. and other makers at Hub Make Lab, Escolta was known for its vibrant weekend market. Its recent revival has become another reason to frequent the area. While other weekend markets already have staple concessionaires, what I like about Escolta Future Market are the changing themes and sellers. Every week, the theme may vary from clothes, art, food, and dinnerware. Sometimes, they schedule it on Sundays. Along with the diverse concessionaires, Hub Make Lab makers sometimes organize karaoke afternoons, too. There's nothing to expect but lot of local keepsakes and tons of fun.
Header image by Artu Nepomuceno
Read more:
Take your pets out on a date this weekend
Near-Manila destinations for your next weekend escape
Series to binge watch this weekend (that isn't Game of Thrones)
You'll never have to leave your home this long weekend
TAGS: Centris Escolta Good food sundays nolisoli.ph salcedo Saturday market Sunday Market Weekend Market