How this Filipino curator became one of the most sought-after collectors in New York
Federico de Vera's clients include Anne Hathaway, Donatella Versace, and Steve Jobs
Oct 29, 2017
During a press lunch at the M Café near Ayala Museum, the first thing renowned collector Federico de Vera did was align the slightly slanted table. "I'm just weird," he says. That sharp and unerring attention to detail is perhaps what made de Vera such a successful jeweler, exhibition designer, and collector in New York.
With the help of Ayala Museum, de Vera will host an exhibition of over 300 art objects selected from both public and private collections. "Curated by Federico de Vera" is separated into three floors. We got an exclusive tour around the gallery even if it was still about 60 percent accomplished. The artworks were not mounted yet and most of the objects were still covered with bubble wrap. The gallery on the ground floor is called Portrait of the Filipino. "I wanted a very visual and pictorial depiction of how there are so many Filipinos—Chinese, American, Spanish, dark, fair-skinned, rich, poor… they are who and what the paintings represent, and why this gallery [displays] mostly portraits," said de Vera. Different paintings and portraits were aligned across the room, all in order: from still life to movement to everyday scenarios.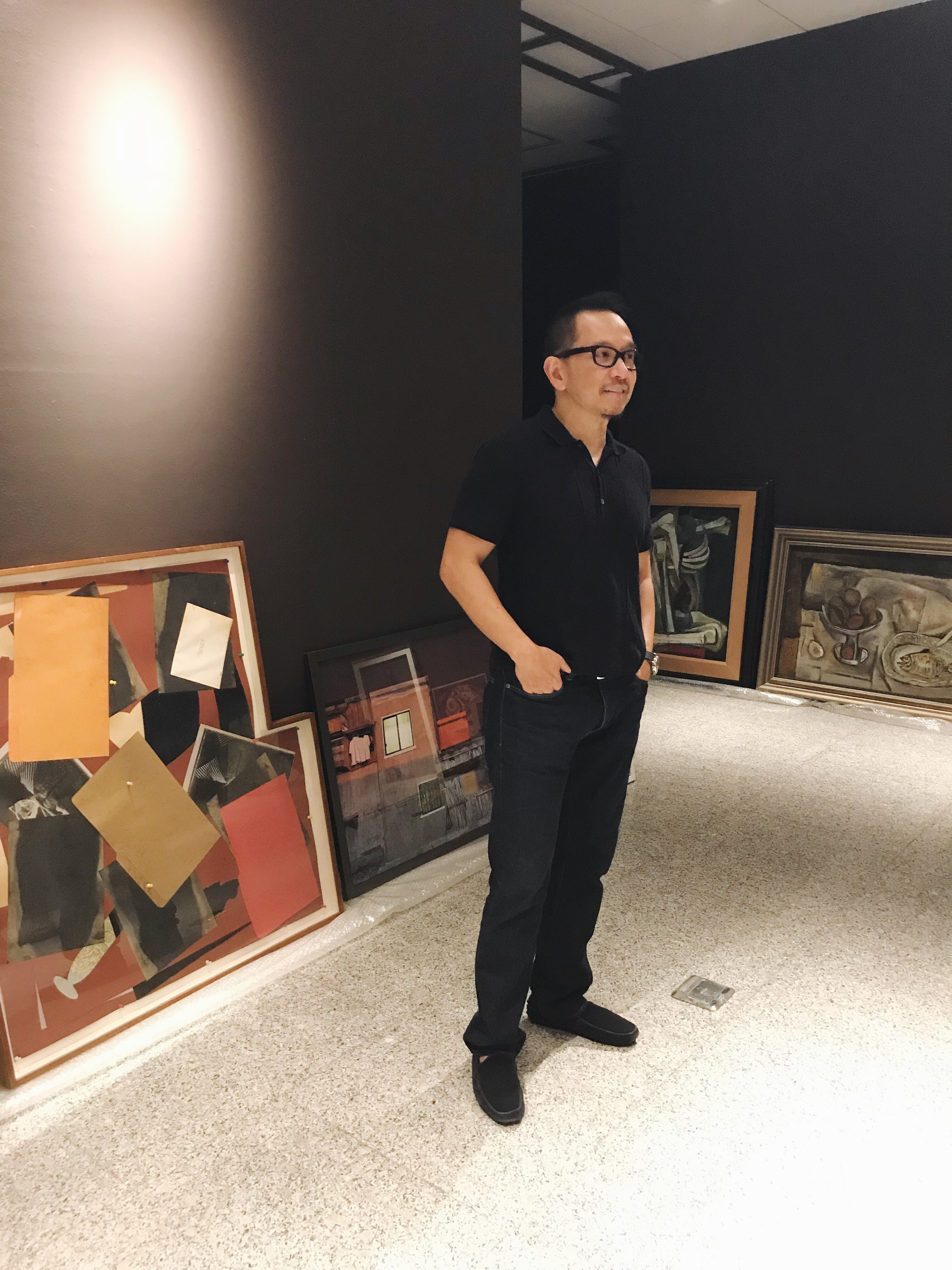 The New York-based curator developed a penchant for collecting objects—think shells, stones, and driftwood—that for him, were unique and beautiful despite their banal characteristics. This could be the reason why he's sought after by big clients like Donatella Versace, Tory Burch, Pierre Cardin, Grace Codington, Hilary Clinton, and even the Olsen Twins. It's not that de Vera was famous or anything (although he has two published books, "De Vera Objects" and "De Vera Jewelry"), but that his work has simply spread via word of mouth. "[Sometimes] even I'm surprised that we have these clients. I don't work at the shop, so I don't [really encounter] most of them," he says. His shop is located on Crosby Street in downtown Manhattan.
"Curated by Federico de Vera" is an extraordinary gathering of Philippine fine art, artifacts, religious figures, and various objets d'art. "Our culture is the product of diversity and tenacity. Our culture is dense yet spontaneous. This somehow explains why Philippine contemporary art is liberal, intimate, and compelling all at once," says de Vera. "I want to capture how as a people, we are very complicated and complex, motivated by our desire to be free, but conflicted and burdened by history, family, class, religion, and guilt." Indeed, that's what his exhibit tries to invoke.
"Curated by Federico de Vera" opens on Nov. 6 and will be on show until Jan. 28, 2018 at the Ayala Museum.
Featured image courtesy of The New York Times

Read more:
What it means to be a designer, according to minimalist designer Joey Samson
What it's like to work for the movies and TV, according to cinematographer Neil Daza
Artist Jinggoy Buensuceso's black house takes cues from Singapore Botanic Gardens
TAGS: art arts Ayala Museum collector curator design Federico de Vera nolisoliph