A Gordon Ramsay-trained chef wants to give the Philippines its first Michelin star
All while using local ingredients, to boot
info
Mews

British-French

11:00 a.m. to 10:30 p.m.

0917 765 9440

₱

P2,500
For someone who's worked with Hell's Kitchen's Gordon Ramsay, chef Demar Regresado is pretty unflappable.
It looks like nothing will faze this guy—although I suppose that's what you'd expect from someone who's had more than three decades of culinary experience. He started out peeling potatoes at the Michelin-starred Aubergine run by Ramsay in London. He eventually formally learned culinary techniques in Glasgow and has since went on to work at restaurants in England and the US. And like many chefs, he too dreamed of having a restaurant to call his own. But opening one in his homeland wasn't part of the plan.
Mews is Regresado's second venture into the local restaurant scene. Now, he says, this is where he can ultimately be more artistic. And where he can attempt to get a Michelin-star for the country, too.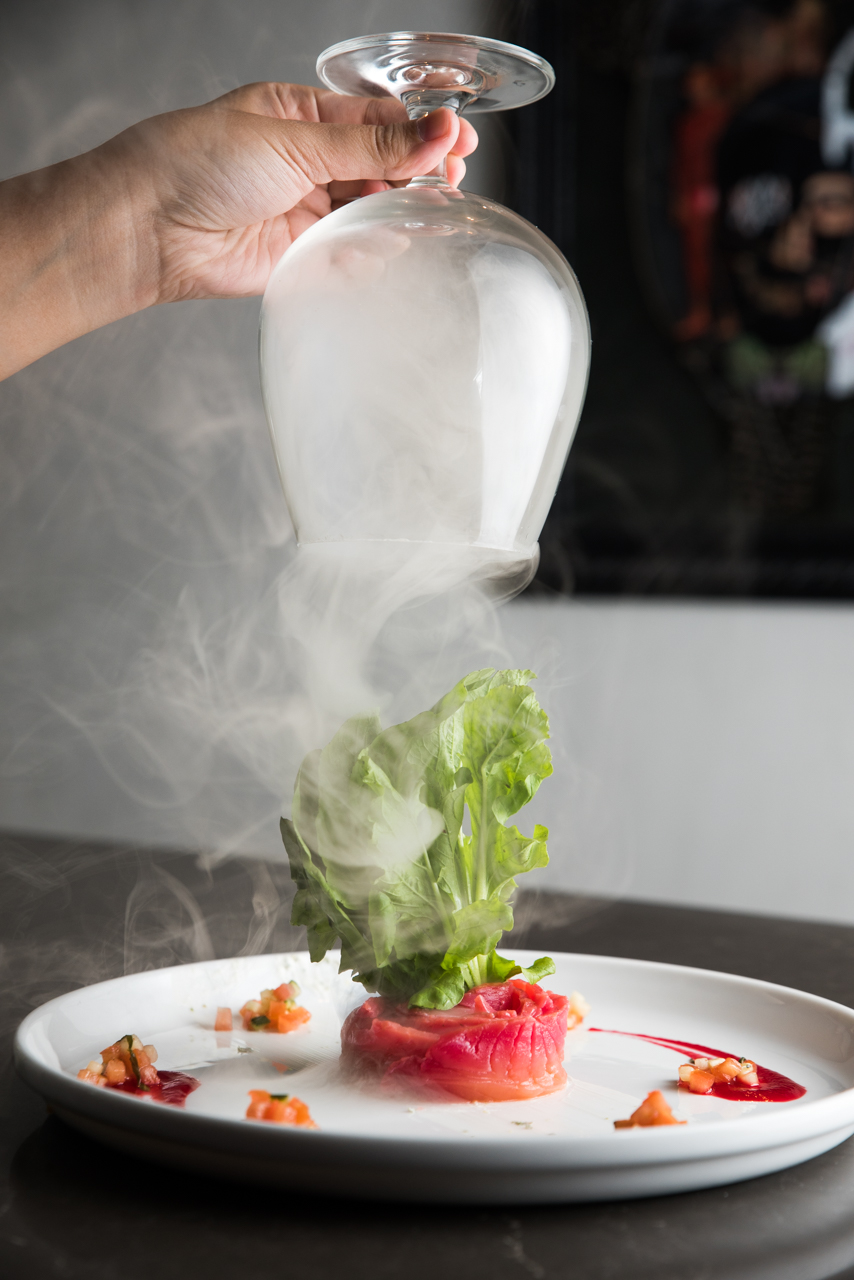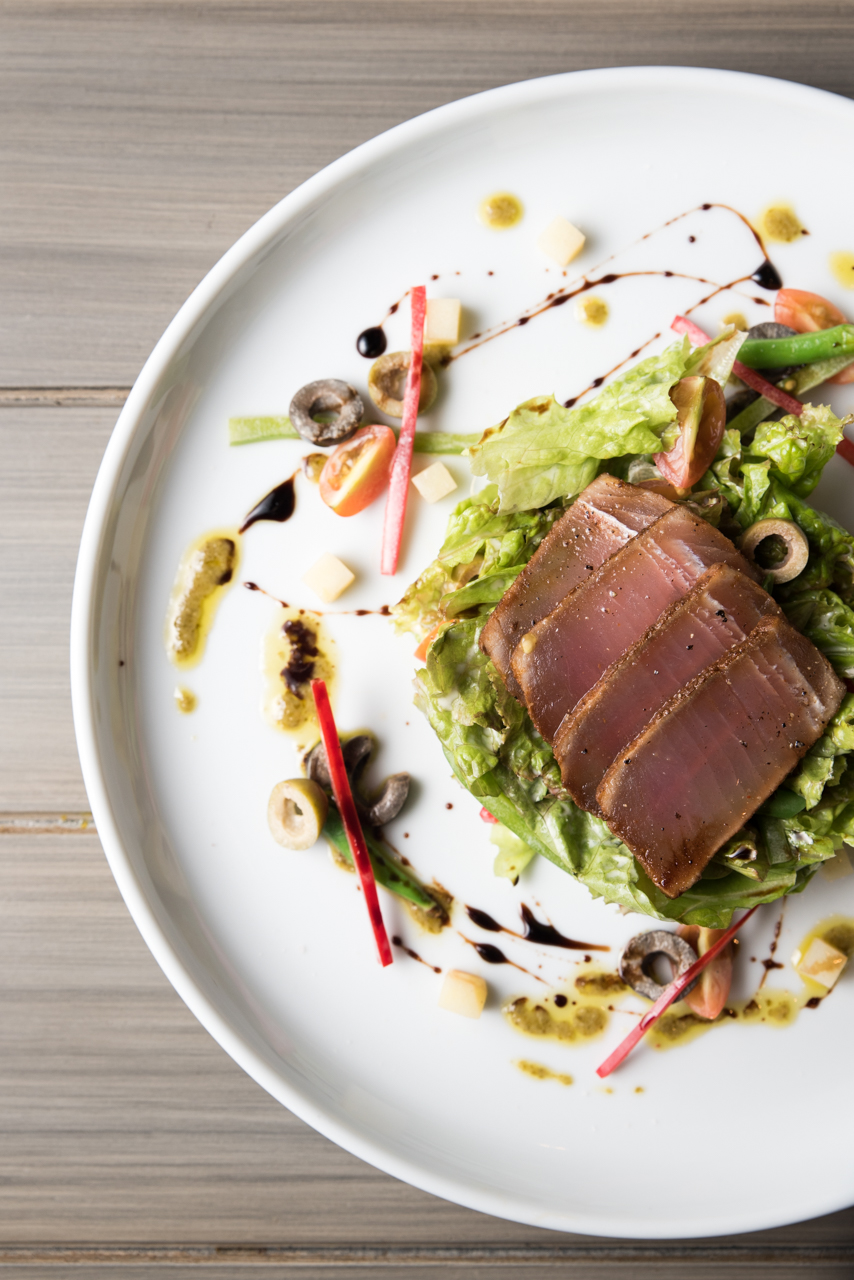 Although the menu is heavily inspired by his career abroad, Regresado insists on using local ingredients. Take Mews' braised pork belly, for instance. Thick cubes of belly are flanked by an unexpected partner: croquettes made with ube. But this version of ube isn't sweet—it's starchy, like you'd expect from kamote. Except this time, it's in a delightful shade of violet.
The malunggay soup, meanwhile, is thick and tastes a little earthy. Our complimentary serving came in small glasses for sipping, making it a little reminiscent of matcha, another superfood. My personal favorite though is the Guinness steak pie, which features a steak stew topped with a soft pie crust and served with finely mashed potatoes on the side.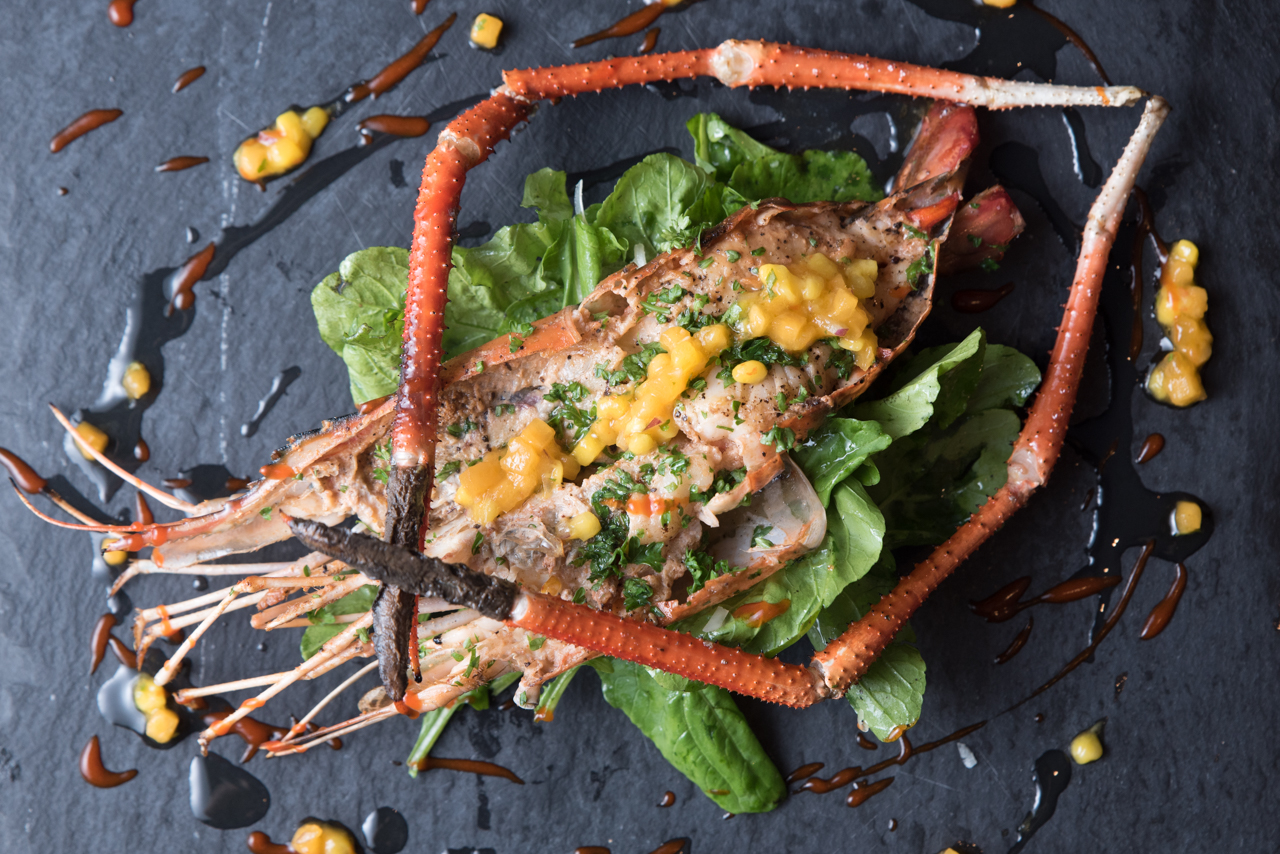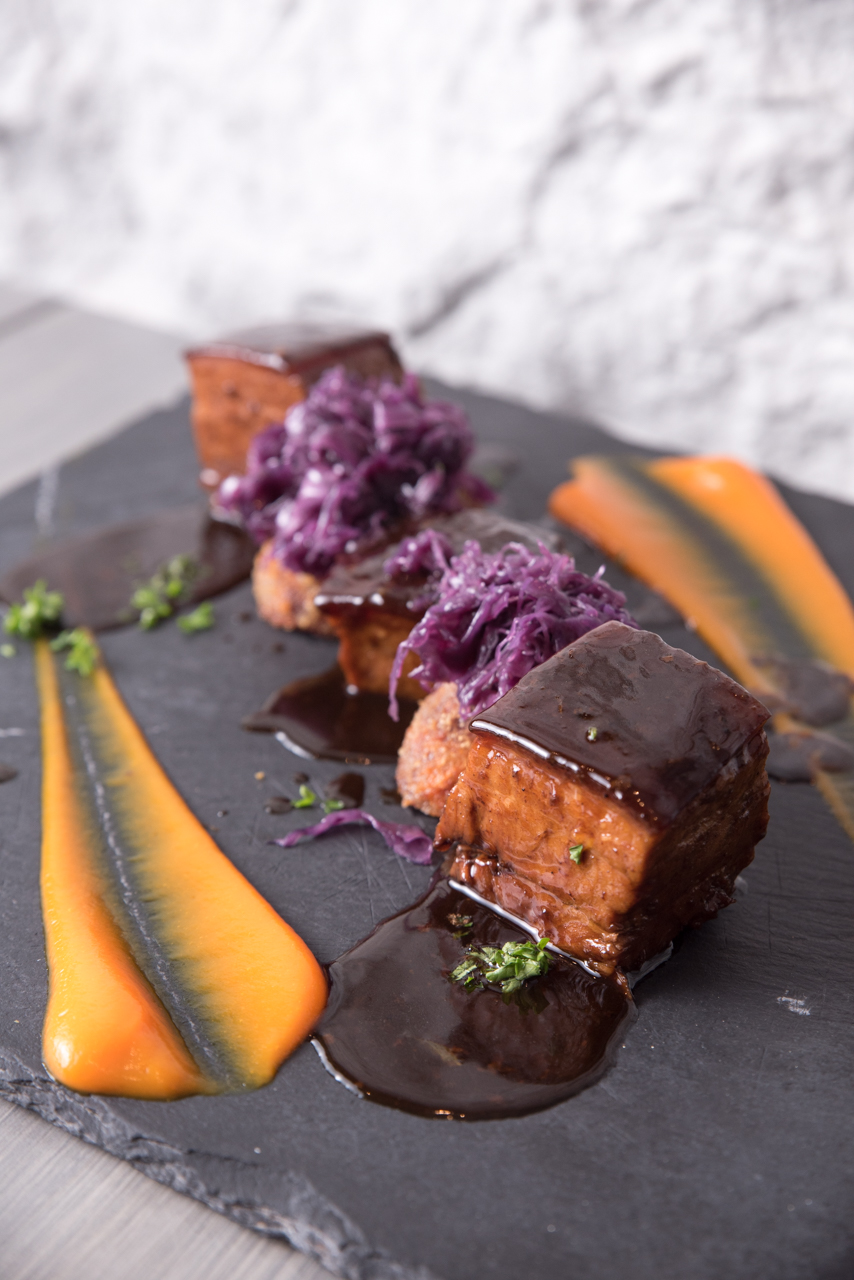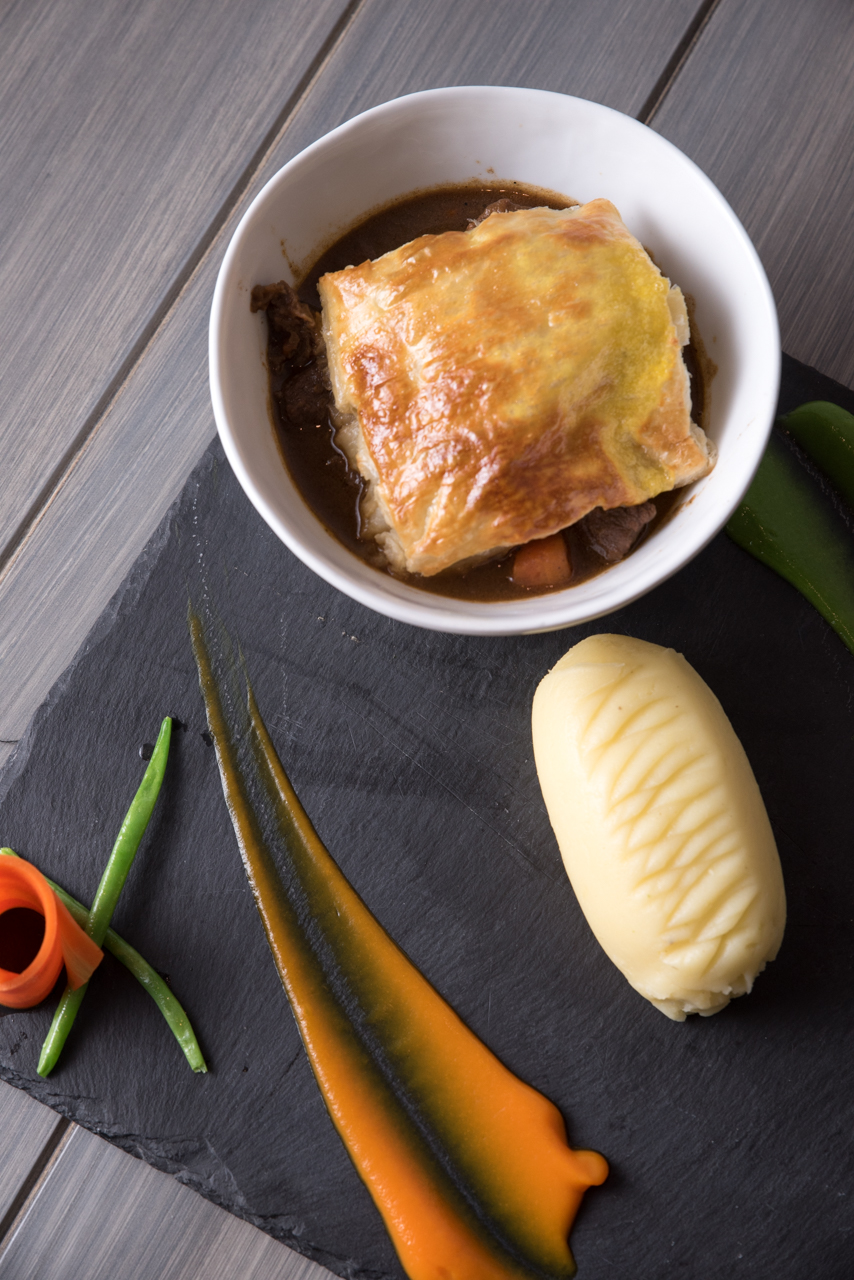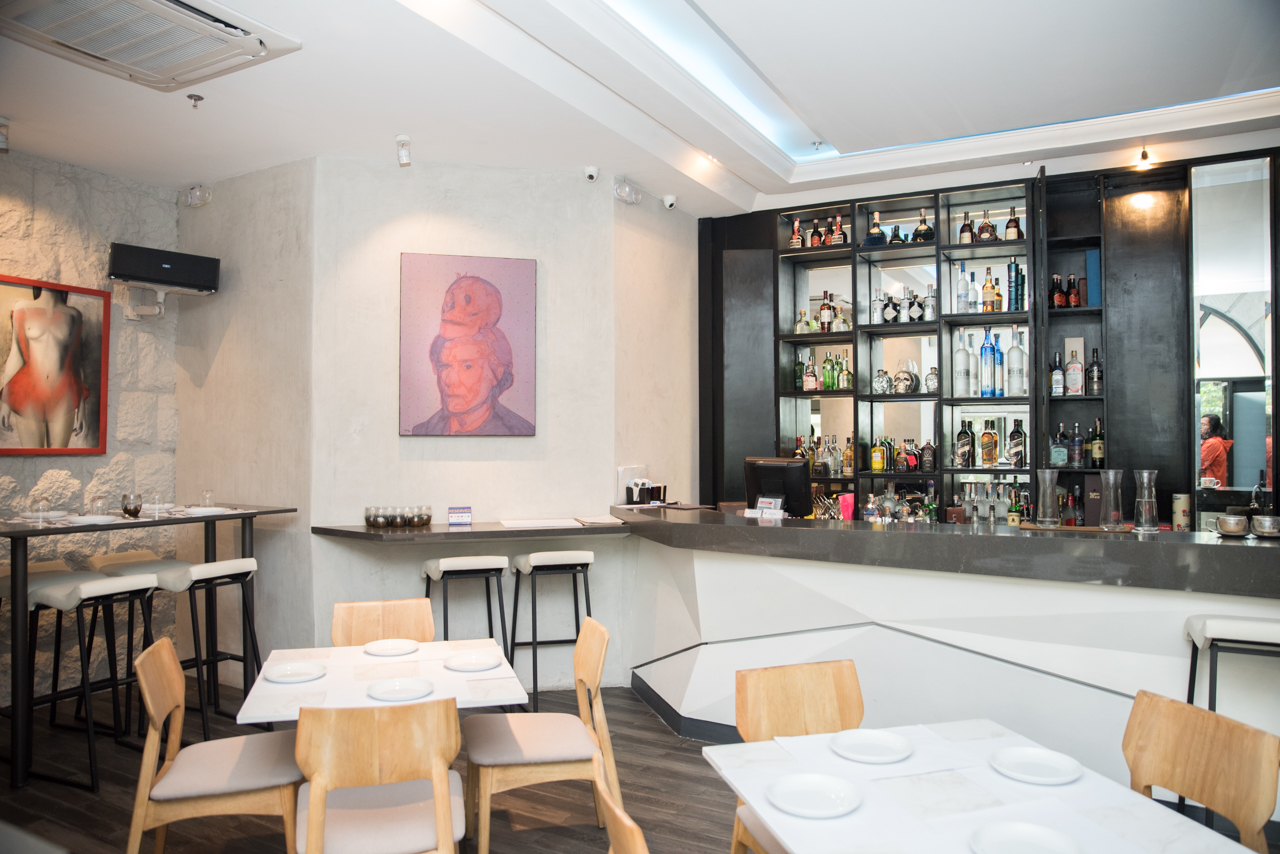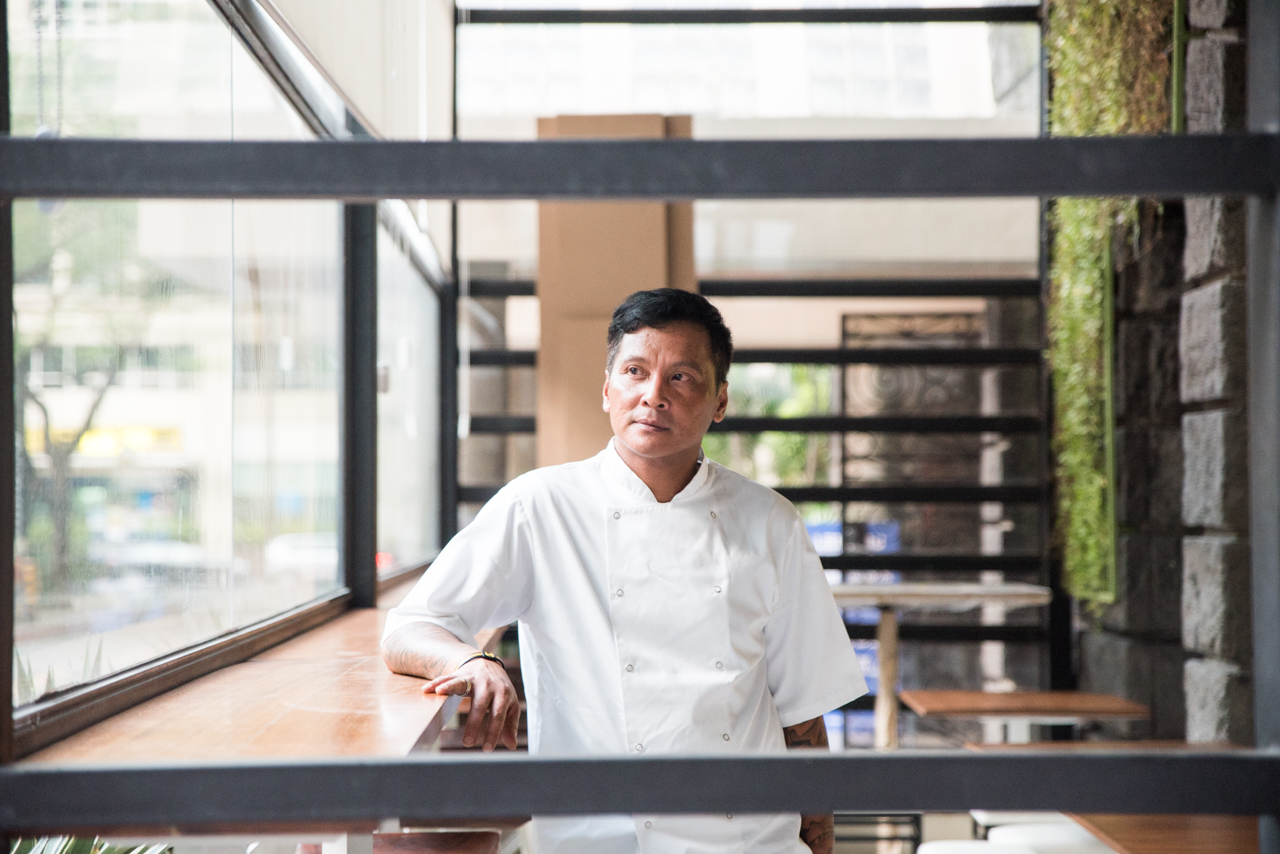 For those looking for lighter fare, go for their various seafood starters. The king prawns is a standout for the tender prawn, made mildly sweet with mango and papaya. It rests on a bed of rocket salad. The salad leaves have a slightly bitter, peppery bite to them and, mixed with the chili oil sprinkled over it, contrasts sharply (but well) with the mild prawn.
Lava rocks are also used at Mews instead of the usual charcoal when grilling meat. This cooks the meat more evenly, and lessens the need to keep a flame or smoke, which could potentially be cancerous.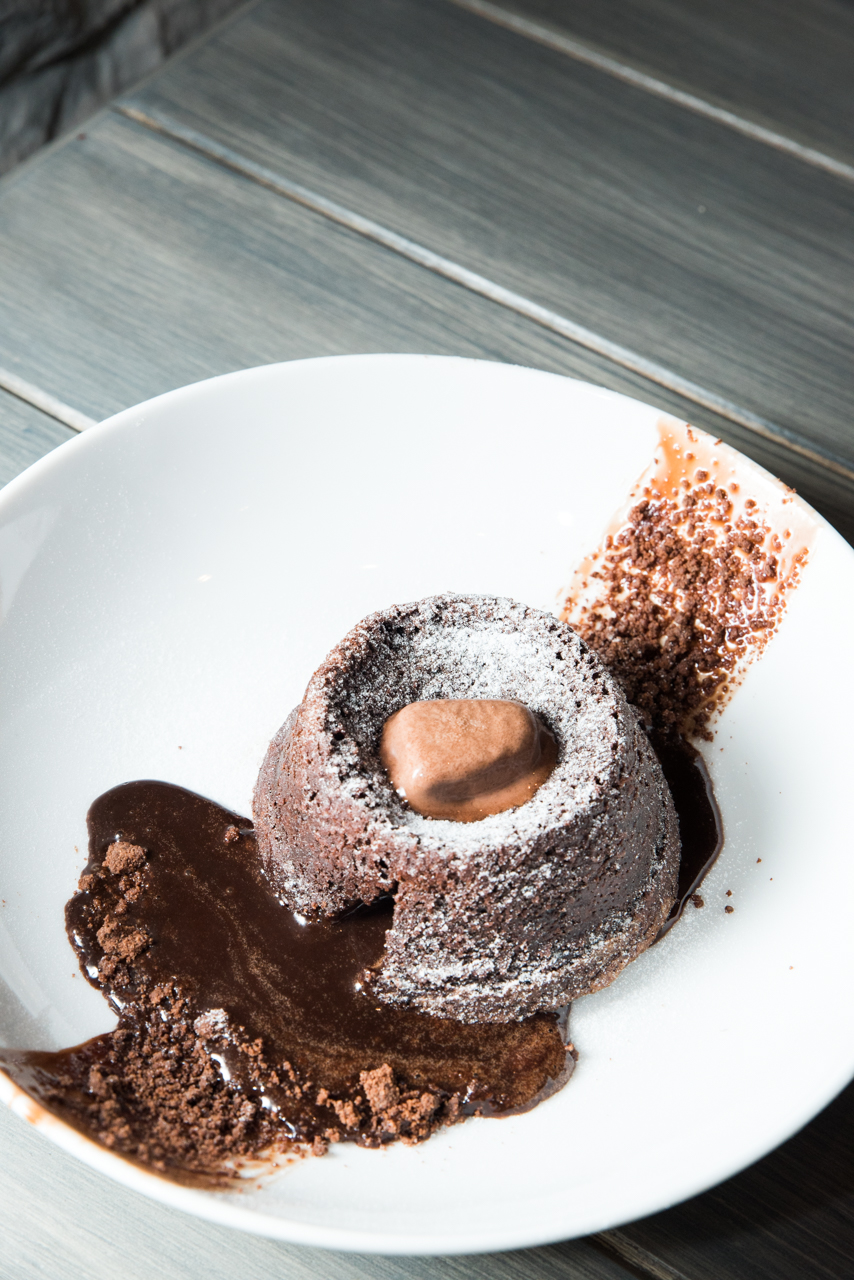 Mews may very well be a translation of the chef's life—honed by the West and yet still local in essence. It is adamant in melding local ingredients with European recipes, all while keeping it in a modern, unintimidating space. Will this be our first Michelin-star? Who knows. But as long as someone's actively aiming for it, I'd say we have a shot.
TAGS: city guide demar regresado eats gordon ramsay makati eats mews michelin star nolisoli eats nolisoliph pork belly prawns restaurant steak
WHY GO?
If you want to get a taste of what it's like to adapt local ingredients to western cuisine, try the braised pork belly with purple yam croquettes.
MENU