Are you willing to pay $450 million for a Leonardo da Vinci painting?
The painting is also considered as the most expensive painting sold at an auction
Nov 16, 2017
It's no surprise when a painting by Renaissance master Leonardo da Vinci is sold for millions of dollars.
On Nov. 15, da Vinci's painting of Christ titled "Salvator Mundi" was sold at $450 million in an auction by Christie's. The painting was sold after 19 minutes of bidding. The starting bid was $100 million and reached $300 million halfway through the auction. To date, it's now the most expensive painting sold at an auction—Pablo Picasso's "Nude, Green Leaves, and Bust" sold for $106.5 million used to be the most expensive auctioned painting.
"Salvator Mundi" dates back to 1500 and was once under the ownership of King Charles I of England. However, the painting has a long and complicated history. It was lost and only resurfaced in 1900. Then, it was sold in 1958.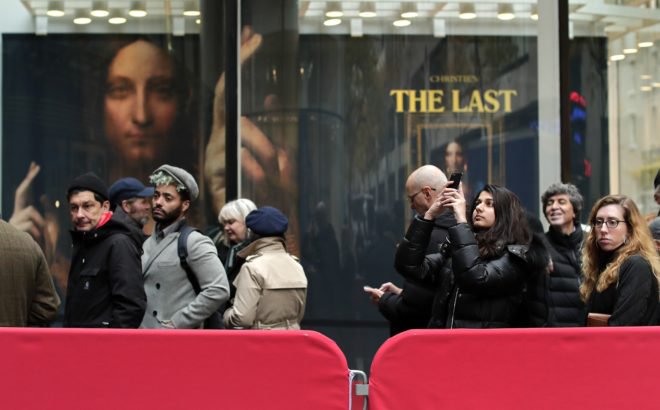 In 2005, the painting was heavily damaged and was sold to art dealers at $10,000. The art dealers then restored the painting and verified its authenticity. The previous owner, Russian billionaire Dmitry Rybolovlev, acquired the painting in 2013 for $127.5 million. Although its history is tainted, scholars have recognized the painting as indeed a work of da Vinci. Yet, critics also believe that the extensive restoration may have altered the master's authorship.
"The composition doesn't come from Leonardo. He preferred twisted movement. It's a good studio work with a little Leonardo at best, and it's very damaged," art historian and Leonardo specialist Jacques Franck told The New York Times.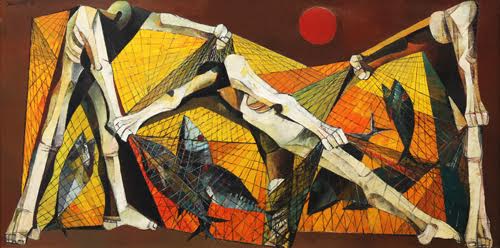 In the Philippines, the highest price paid for a painting in an auction is P65.5 million. It's for Ang Kiukok's "Fishermen" painted in 1981. The painting was sold by León Gallery on June 10, 2017. Before the painting got the record, Anita Magsaysay-Ho's "Fish Harvest at Dawn" held the record at P52.6 million.
Header image was taken from Artnews, courtesy of Christie's Images
Read more:
How this Filipino curator became one of the most sought-after collectors in New York
LOOK: A grasshopper embedded in a van Gogh painting
Watch this grimy 400-year-old painting return to its original color
Here's how you can introduce Yayoi Kusama to your kids
TAGS: art auction Christie's leonardo da vinci New York nolisoli.ph painting Salvator Mundi