We tried this carinderia's Facebook-famous fish dish
It's just good 'ol grilled bangus, but it's a crowd favorite
info
Pochok Bangusan

Filipino

Monday to Friday, 6 a.m. to 9 p.m. Saturday, 6 a.m. to 6 p.m.

0927-3347071

₱

P300 for two
"Sila, galing pang Cavite. Talagang dumayo dito," says Angelita Alano, owner of Pochok Bangusan, pointing to the couple who just left the carinderia. The visitors carried two plastic bags of bangus for takeaway. "Nalaman nila kami sa Facebook."
Bangusan doesn't look like a restaurant people would go out of their way for. It looks just like any other turo-turo carinderia you see on sidewalks—no printed menu on cardboards, no chalkboards, only an array of ulam behind transparent glass and rows of silver trays waiting to be opened.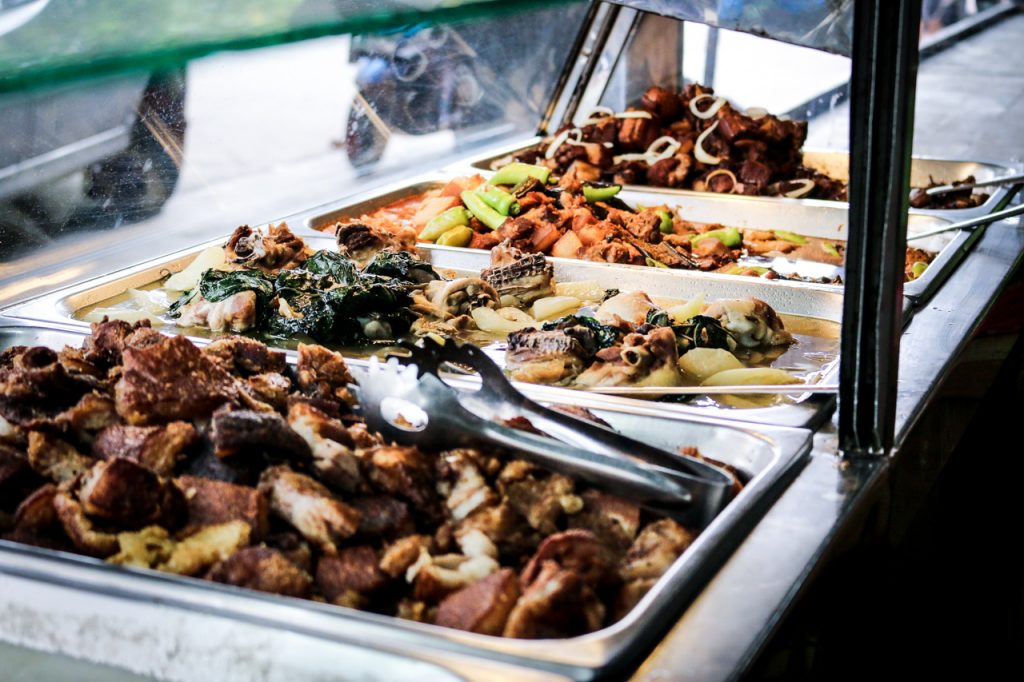 But visit the place at lunchtime, when people flock to Bangusan's dining space, and you'll understand what the fuss is all about. There on every table is what customers have come for: their famous grilled bangus.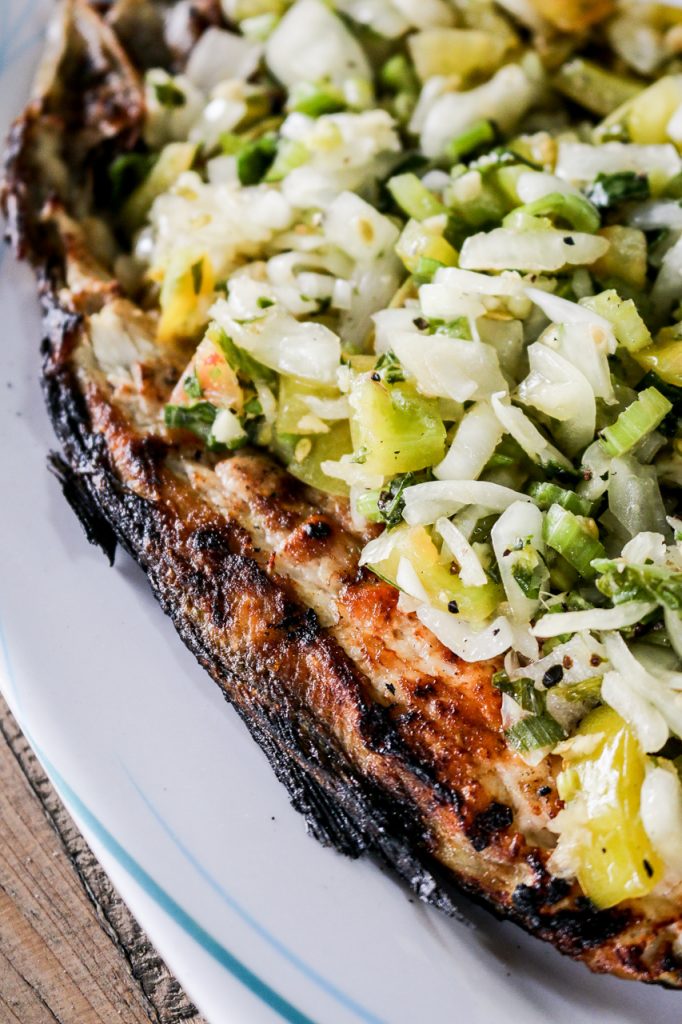 Their grilled milkfish is generously topped with various chopped greens like spring onion, celery, green tomatoes, ginger, and white onion. These crunchy but juicy vegetables set contrast to the fish's tender meat, giving layers of texture, which makes it satisfying to chew, especially that it's boneless. The veggies' zest also gives a hint of sweetness to the meat's mild creaminess. The best part is that a single order only costs P200.
"Di namin alam kung paano 'to sumikat. Kwento-kwento lang siguro, recommend," Alano said. She couldn't believe it when we said we discovered her carinderia, which sits along Don A. Roces Ave. in Quezon City, through Instagram. Thanks to word of mouth, they've also been featured on GMA's Pop Talk and Unang Hirit.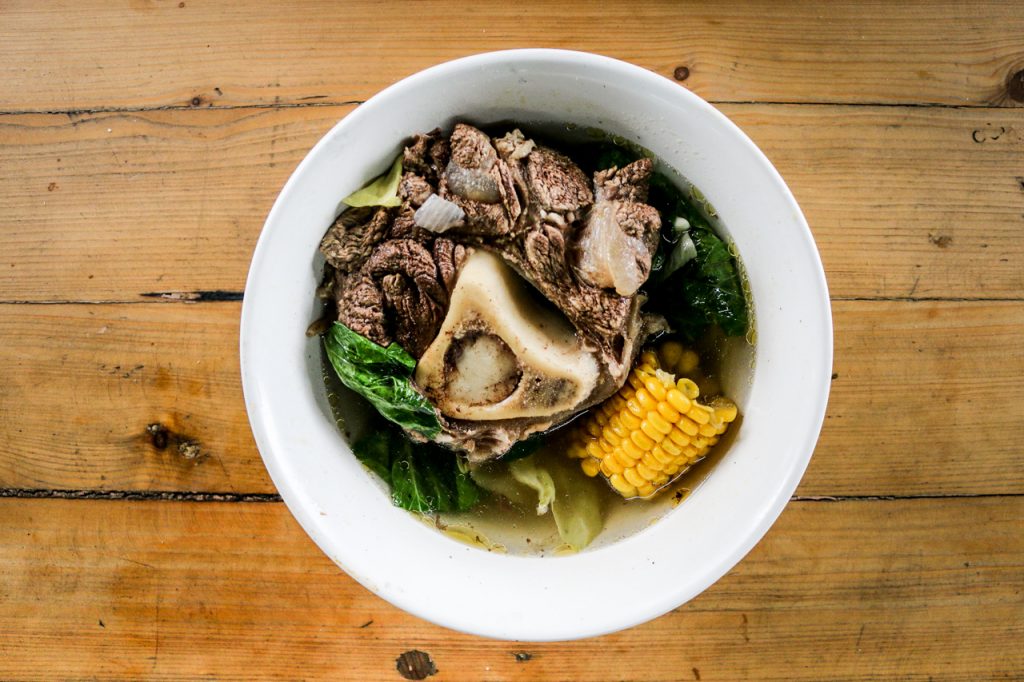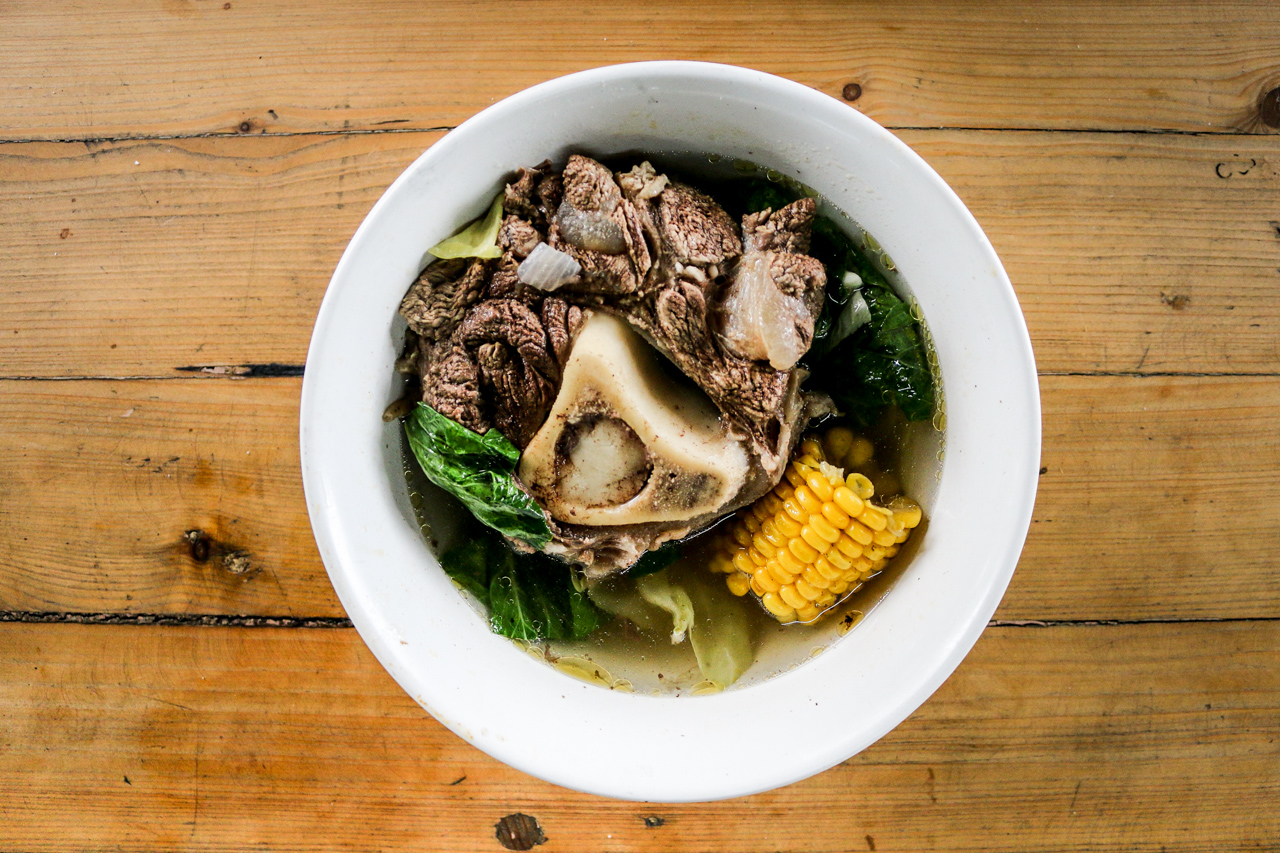 Since Alano's mother-in-law is a Batangueña, she knows the secret to the original Batangas bulalo, which Alano says has no chemical preservatives just like almost all of their dishes. "Wala kaming freezer. Tuwing umaga kami namamalengke, araw-araw, kaya laging sariwa ang mga ulam."
Their sinanglaw was inspired by the same dish Alano ate when they went to Manaoag Church in Pangasinan. "Syempre, mga Ilocano rin sa Pangasinan kaya masarap yung sinanglaw nila. Ginaya ko lang. Kopyang-kopya ko naman daw," boasts Alano. It's also one of their most-ordered dishes.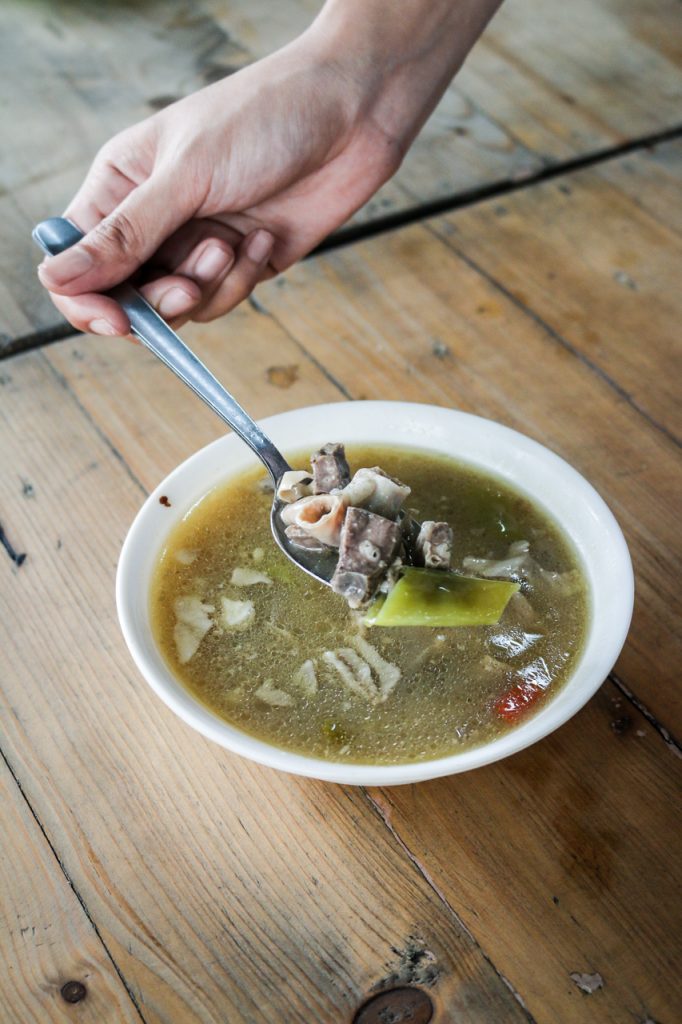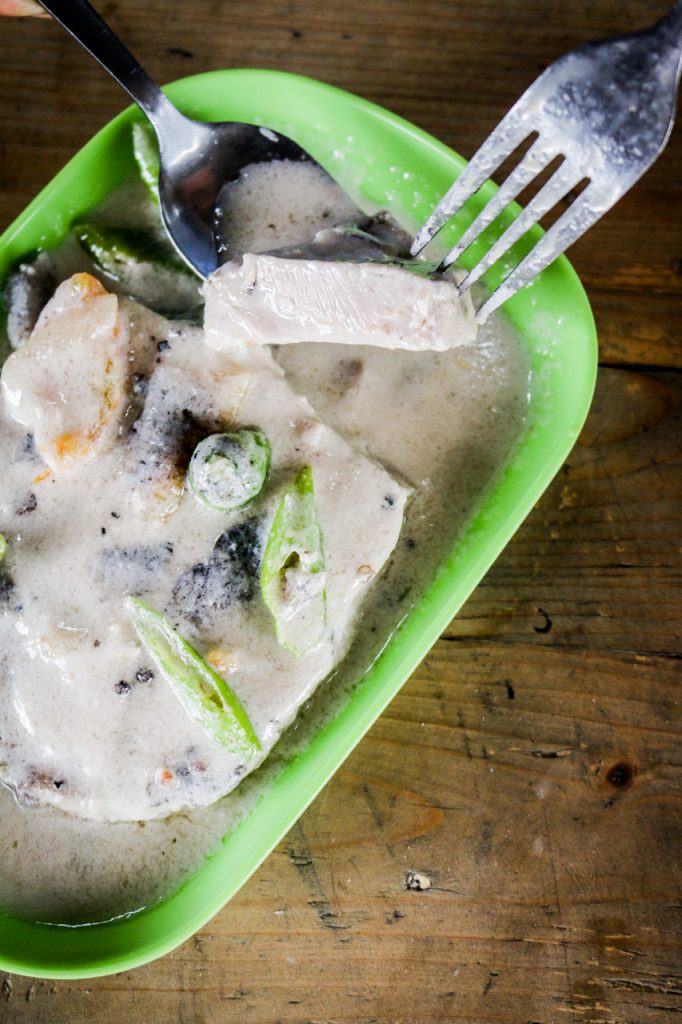 Aside from these, they have more ulam you can choose from. If you're already planning to go to this modest carinderia, I suggest you drop by a little before noon to secure an order or two of grilled bangus.

"Seventy pieces ng bangus ang ginagawa namin araw-araw. Nauubos naman," says Alano. For a dish that's as simple as grilled bangus, this may sound surprising, but take considering how much you pay and what you get, it's no wonder why people can't stop talking about this place and its Facebook-famous fish dish.
Read more:
Here's how you can recreate your favorite street food fare at home
Our favorite hospital resto finally opened a standalone
Berde Bowl's Pinoy salad bowls are making us hungry for local greens
TAGS: city guide eats nolisoli north pochok bangusan quezon city restaurant
WHY GO?
Aside from the famed grilled milkfish, also go for their original Batangas bulalo with large beef shanks and bone marrow.
MENU