The new Chinese library turns out to be a sham, but these others are not
Check out these other fascinating libraries around Asia
Nov 20, 2017
Three days ago, I wrote about the stunning new library in the Binhai Cultural District in Tianjin, Beijing. Its sleek, futuristic architecture and design have been leaving people's jaws agape, bibliophile or not.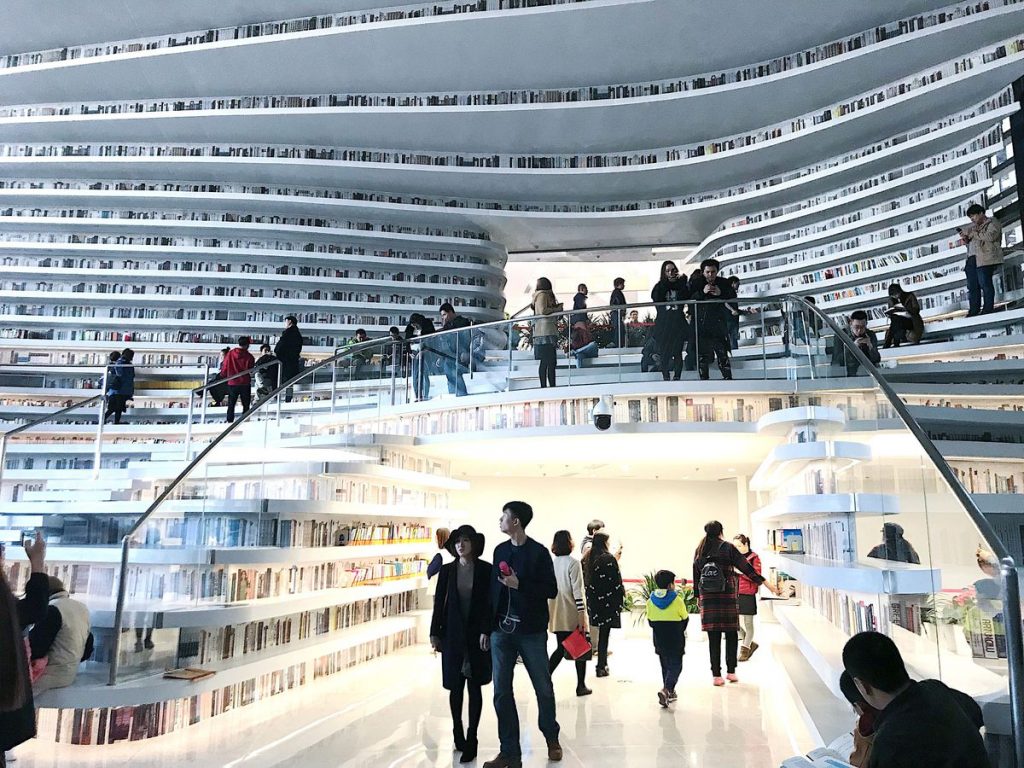 However, entertainment news website Mashable just published a story on how this enormous library "has turned out to be a bit of a sham." If you look closely, you'd see that the designers have also done a good job making the new library Instagram-perfect with fake books lining the undulated shelves.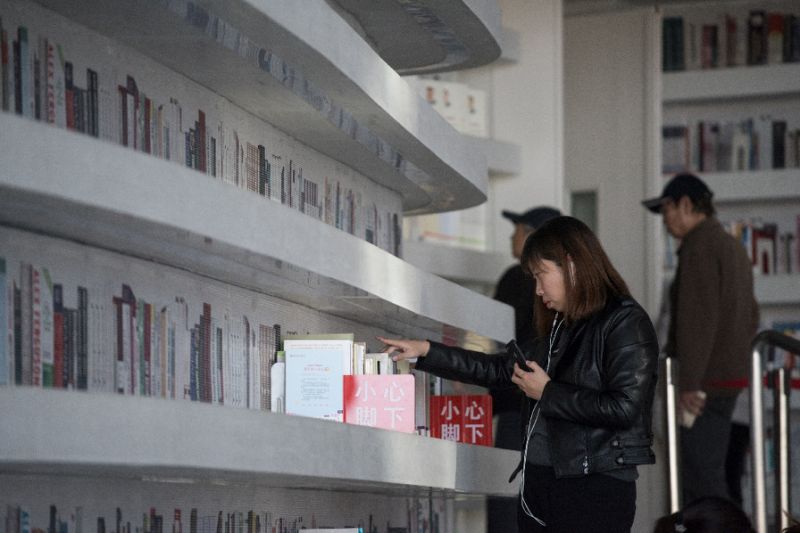 Although there are real, tangible books on the shelves in the main atrium, they're few and placed far between. Soon, the management will remove these books and transfer them to traditional bookshelves in the rooms.  This isn't what the Dutch architectural firm MVRDV originally planned, though—the main atrium's shelves are really supposed to hold books. But since the local municipality gave them a strict construction schedule, the fast-tracked development timetable forced them to drop the idea.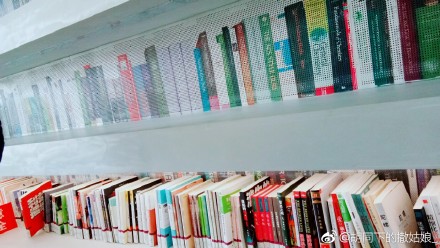 But the library's deputy director blamed the design. In an article by the Agence France-Presse, Liu Xiufeng said that the authorities approved the plan which states that "the atrium would be used for circulation, sitting, reading, and discussion, but omitted a request to store books on shelves."
So soon, the main atrium would be devoid of real books, just painted ones. That's pretty disappointing. The original concept would've been innovative.
While we wait for the Binhai Library to redeem itself, there are other libraries in Asia worthy of the same amount of attention and limelight. Perhaps, even more.
Kanazawa Umimirai Library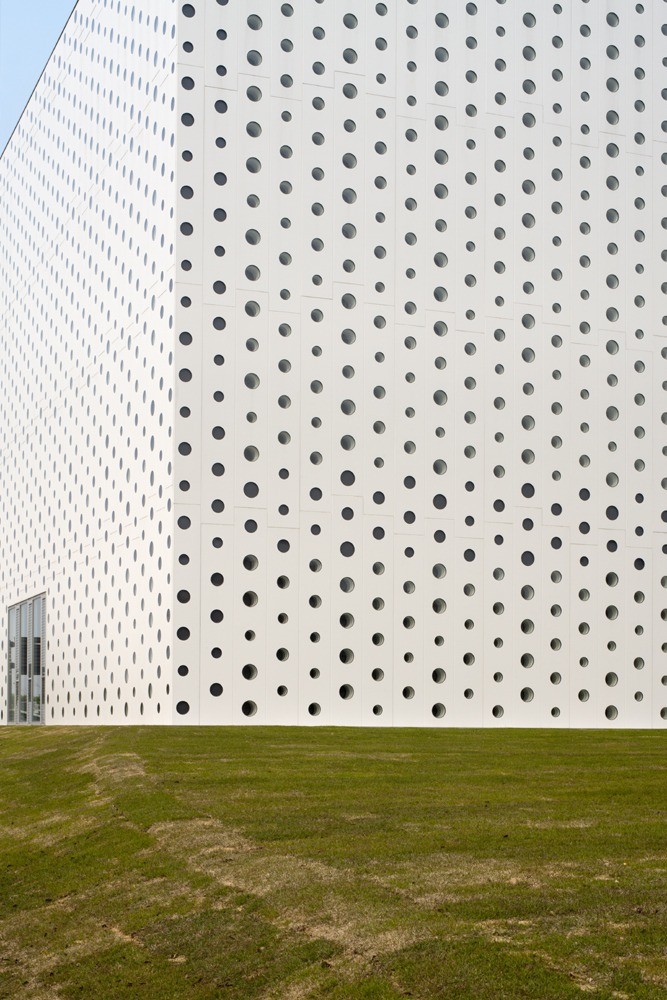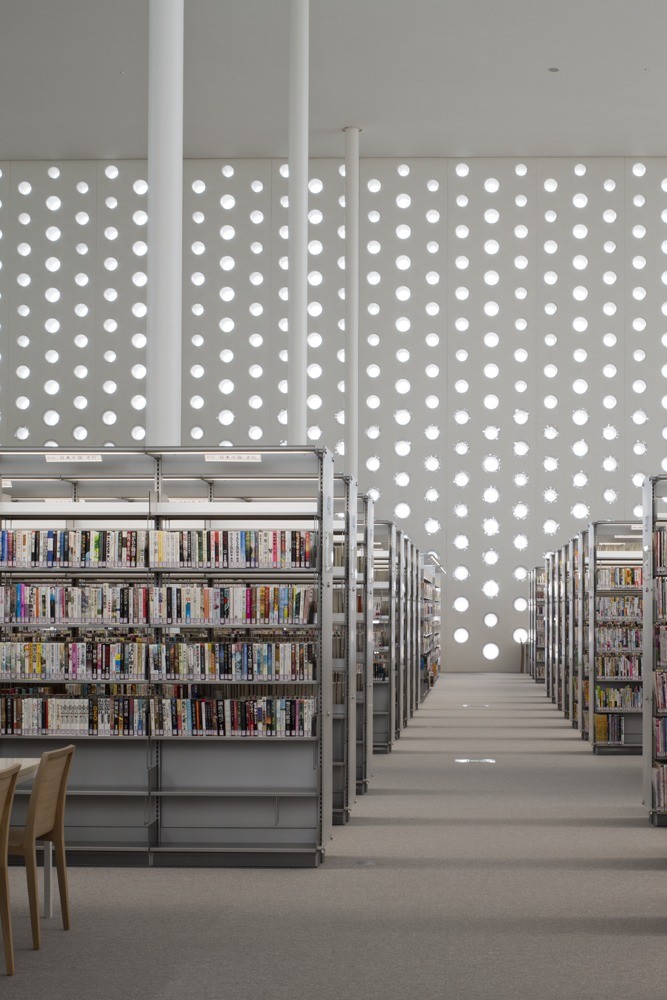 Found in Kanazawa City, Ishikawa Prefecture in Japan, this public library is known for its concrete exterior with 6,000 holes, which are filled with translucent glass that allows light to diffuse in the 12-meter high reading room.
Taipei Public Library (Beitou branch)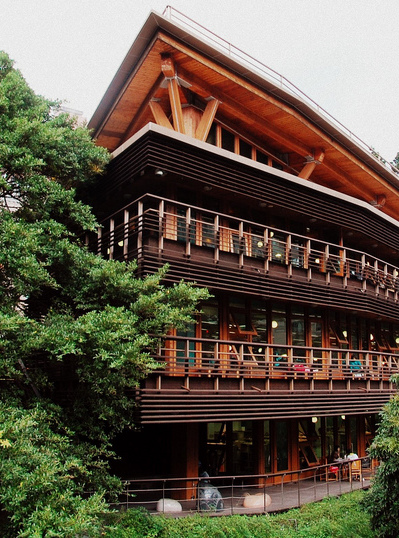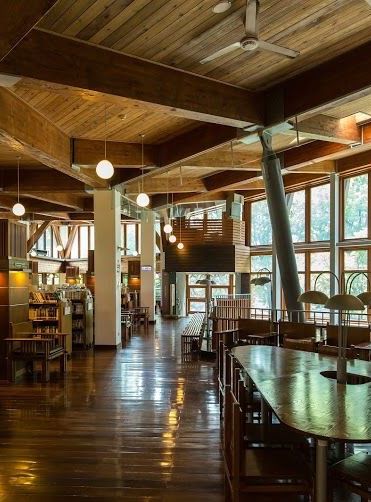 This particular branch of Taiwan's library is one of the country's first green buildings. Opened in 2006, it has the right technology and design to curb electricity and water usage like the solar cells on the roof, wooden structure, deep balconies, vertical trellises, and sloped roof.
Nakajima Library
This library inside Akita International University in Japan is always open and not limited to students. It's also called "Book Coliseum" because of its unique semi-circular design with an umbrella-shaped roof. The building is also a composite structure of Akita cedar and reinforced concrete.
Liyuan Library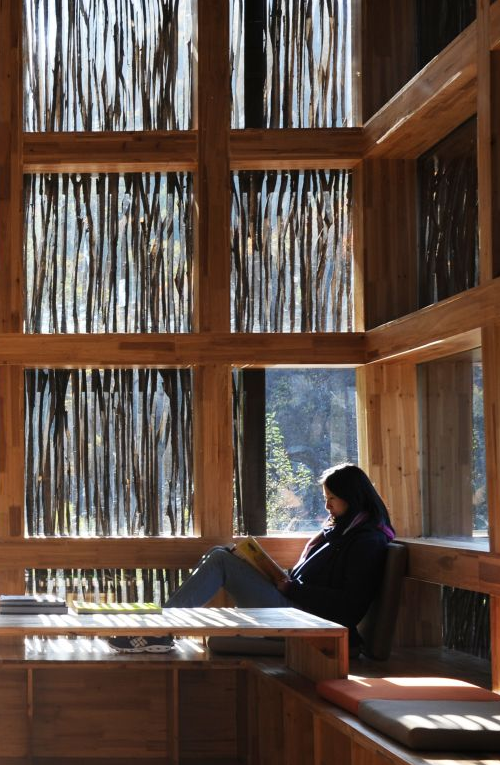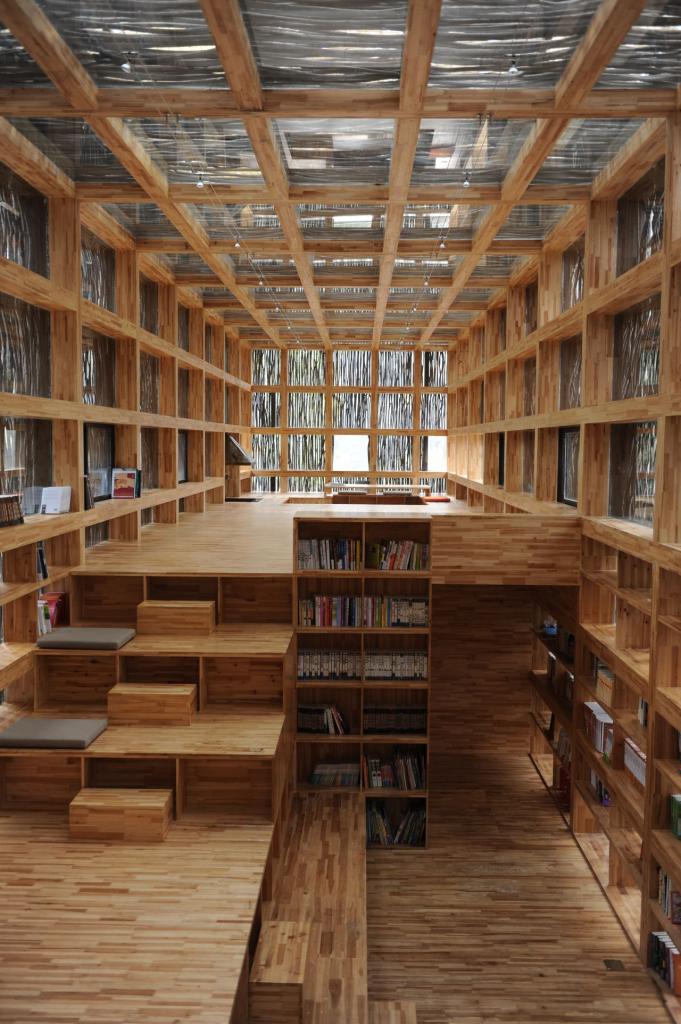 Found in the small village of Huairou, a two-hour drive away from the urban center in Beijing, this library is surrounded by a mountain and forest. It seems to be hiding in the landscape with its exterior screen adorned with sticks to conceal the glass facade. The reading space inside draws light naturally making a reading nook more comfortable.
Header image courtesy of Agence France-Press
Read more:
Seven heavens in Manila for every bibliophile
These places show us why UNESCO declared Baguio a "creative city"
Does the Southeast Asian film industry have more to offer than poverty porn?
TAGS: arts be china library nolisoliph viral