Host Jimmy Kimmel was impressed by this Trump effigy during the ASEAN Summit
And here's the group behind it
Nov 21, 2017
During an episode of Jimmy Kimmel Live! last week, the talk show host expressed his thoughts—especially for the protesters—when U.S. President Donald Trump arrived for the ASEAN Summit. "Comparatively, our protests here suck. I mean, where did they get the giant Trump fidget spinner? That's amazing!" says Kimmel.
The group behind the Trump effigy is UGATLahi Artist Collective, formed in 1992 by art students from the University of Santo Tomas. The collective is comprised of artists, art students, and the local youth who are dedicated to producing people's art and "cultivate a pro-people culture." Another one of UGATLahi's famous works is the "Erapzilla," made in 2000 during the peak of protest against former President Joseph Estrada.
The giant fidget spinner (or Fascist Spinner, as the group calls it) resembles a swastika, originally a symbol used in Hinduism but has become a symbol of authoritarian rule and anti-Semitism, featuring four arms and President Rodrigo Duterte crouching behind him.
Watch how they made the "Fascist Spinner" in the video below:
Other works by UGATLahi Artist Collective: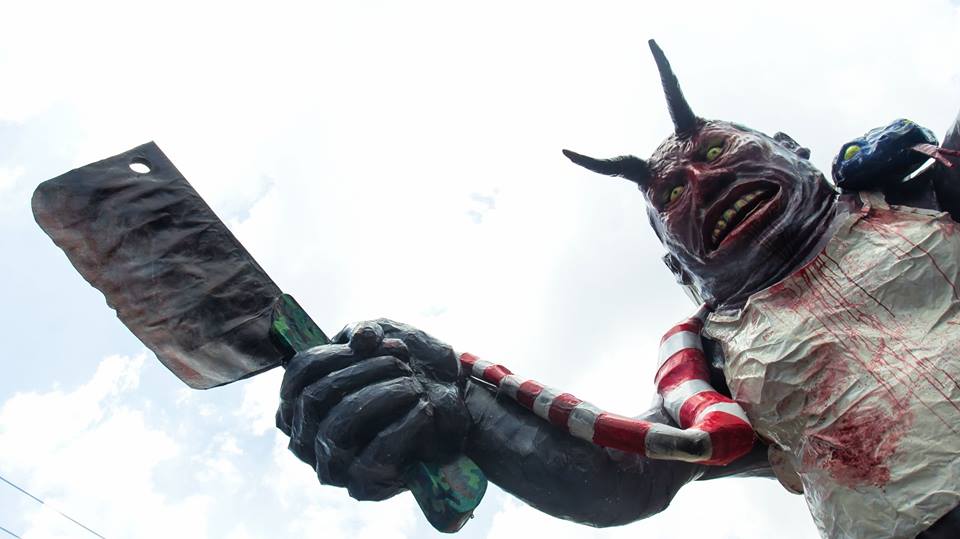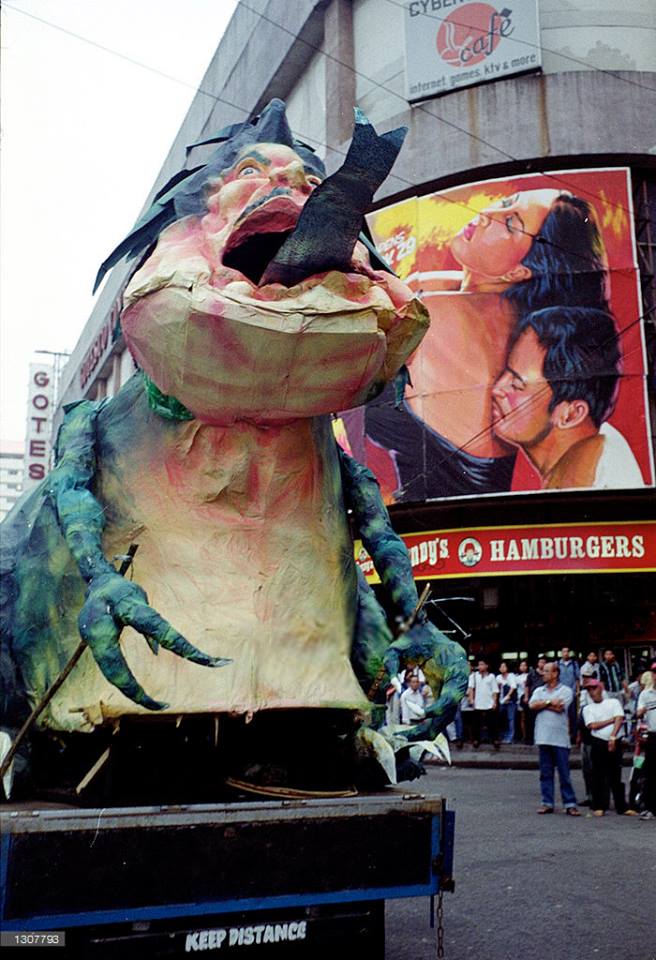 Photos courtesy of ABC and UGATLahi Artist Collective
Read more:
More proof that our train systems need serious upgrade
President Rodrigo Duterte's right-hand man is now a Facebook profile pic feature
TAGS: ASEAN Summit ASEAN Summit 2017 Donald Trump fixture Jimmy Kimmel nolisoliph rodrigo duterte UGATLahi Artist Collective