A laundromat serving pastries and coffee
Pass time with a frappe and some cookie shots
info
The Washery

Laundromat, Café

8 a.m. to 10 p.m.

0975 188 0061

₱

P600 for two people
As a bedspacer myself, I don't have the luxury of owning a washing machine for my own laundry. I either do the laundry by hand or bring my clothes to the nearest laundry shop, which is what I prefer personally. However, sitting in the shop while waiting for my clothes to wash and dry is time-consuming and unproductive, particularly when there are other things to be done in the day such as work and chores.
Enter laundromat cafés, which originated in Europe and are now gradually opening up in neighborhoods around Manila. The Washery is one of the laundromat cafés gaining attention for its concept and the tasty treats offered. Established in 2015, siblings Camille Aquino and Therinne Aquino-Goyeneche came from the family who ran Wash N' Wear before setting up their own laundry shop. "It's a revival of the laundry service with a new concept. Laundry and dry cleaning have always been a basic service needed by many people, that's why we started with that business idea and grew our concept from there," says Aquino. To date, The Washery has branches in Circulo Verde, U.P. Town Center, and the latest opened along East Capitol Drive in Kapitolyo, Pasig City.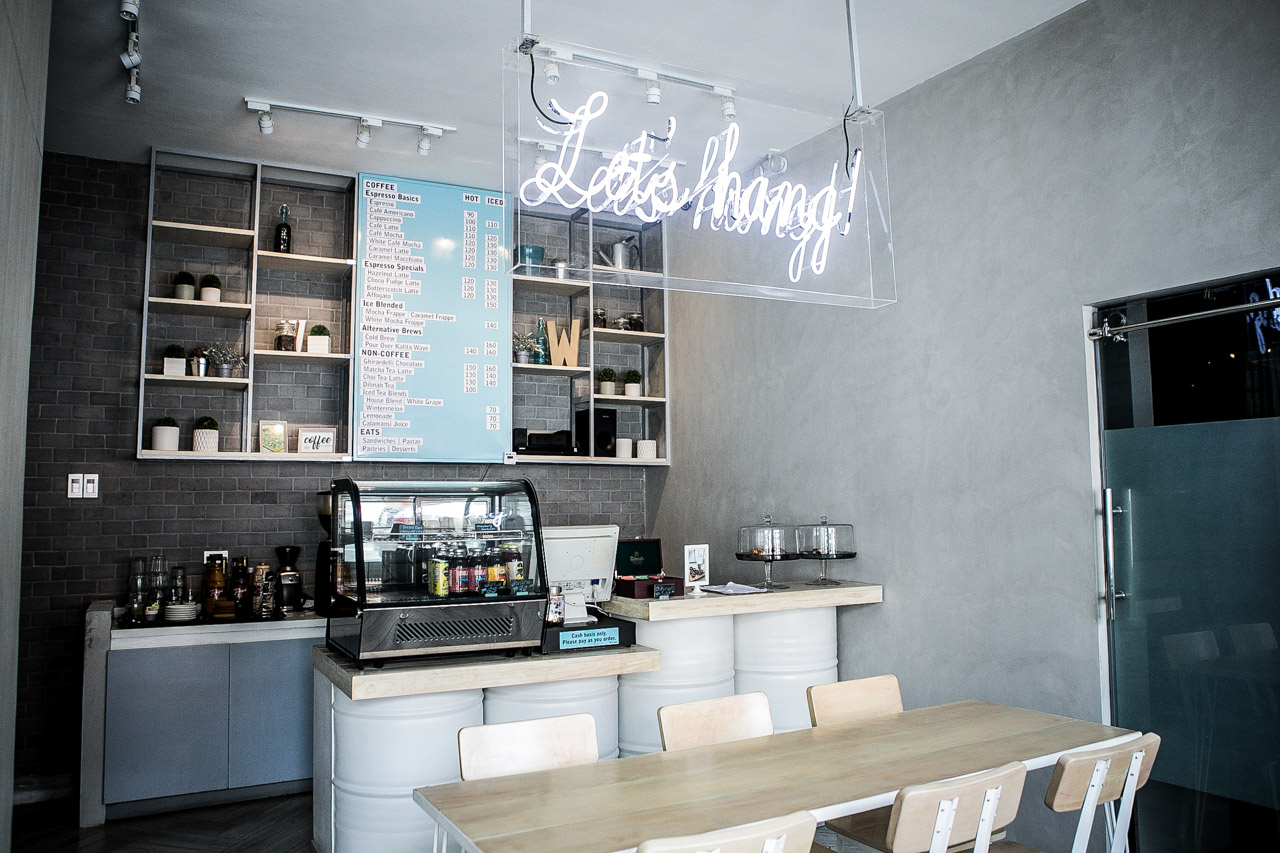 Seeing the potential and the opportunity to make laundry service more relevant, they merged a lounge café so customers can eat, drink, and do other stuff while waiting for their hour-and-a-half laundry to finish. While the first two shops offer full-service laundry, the Kapitolyo branch is a self-service laundromat that has a more extensive menu and space. "We started with just coffee and desserts in our first laundromat café. When we were working on the Kapitolyo branch, we wanted more variety for the drinks and food but still keeping the menu simple. What we wanted was to offer good comfort food, nothing fancy," says Aquino.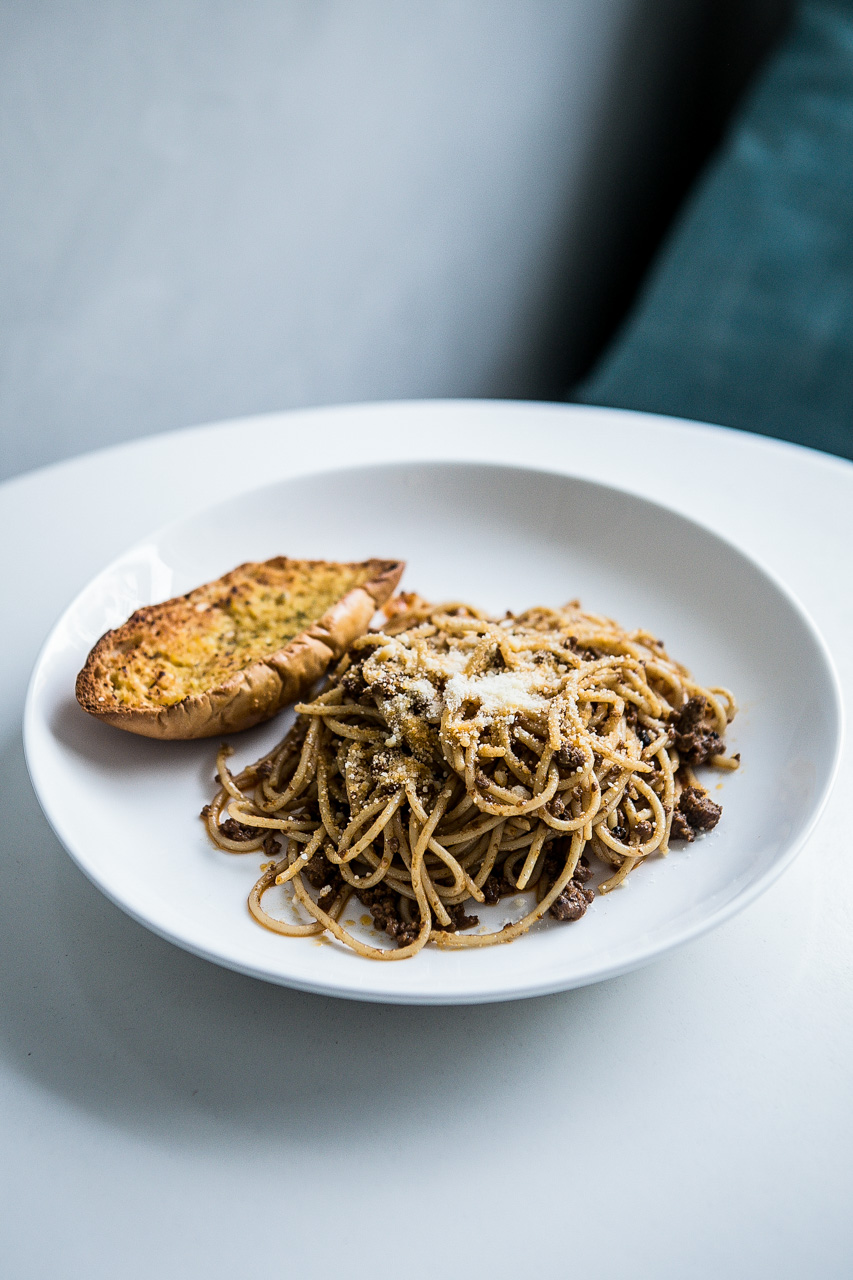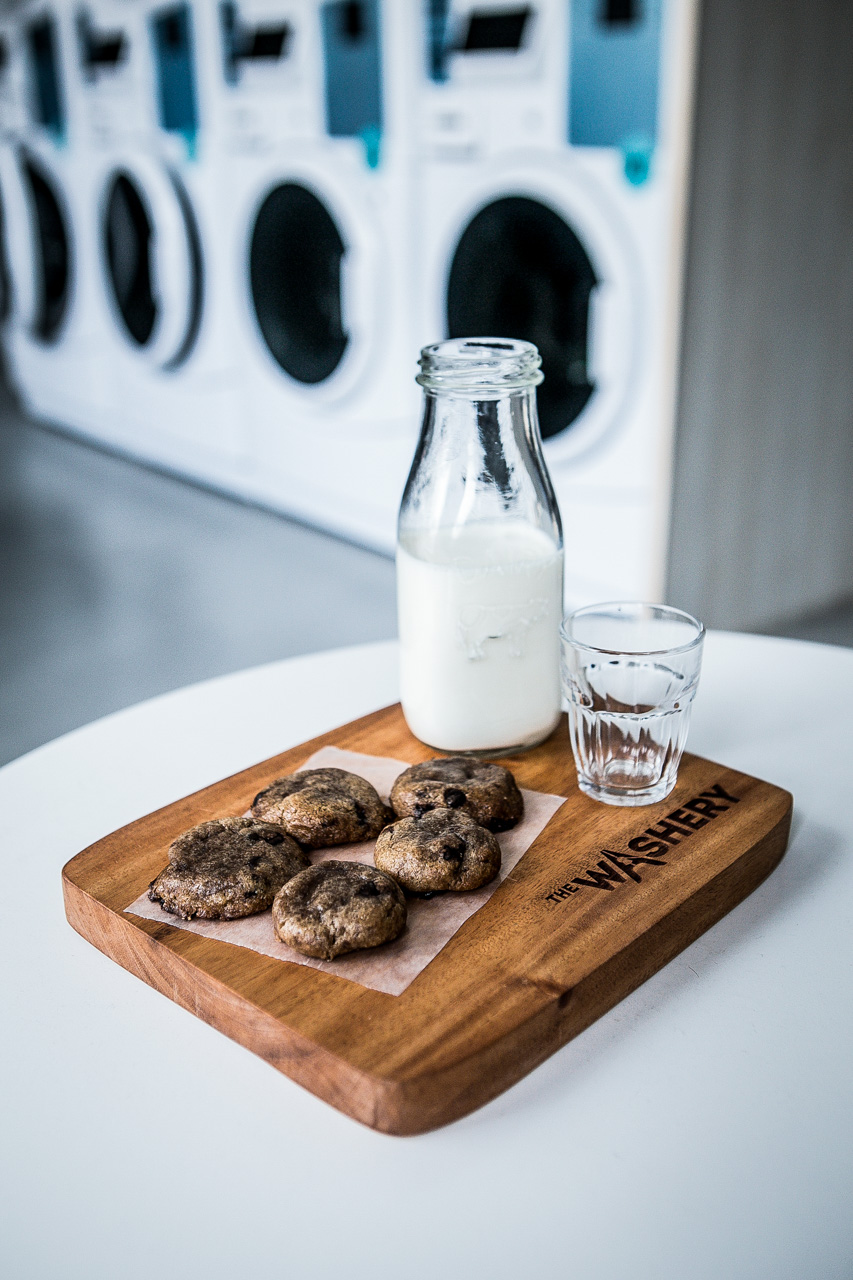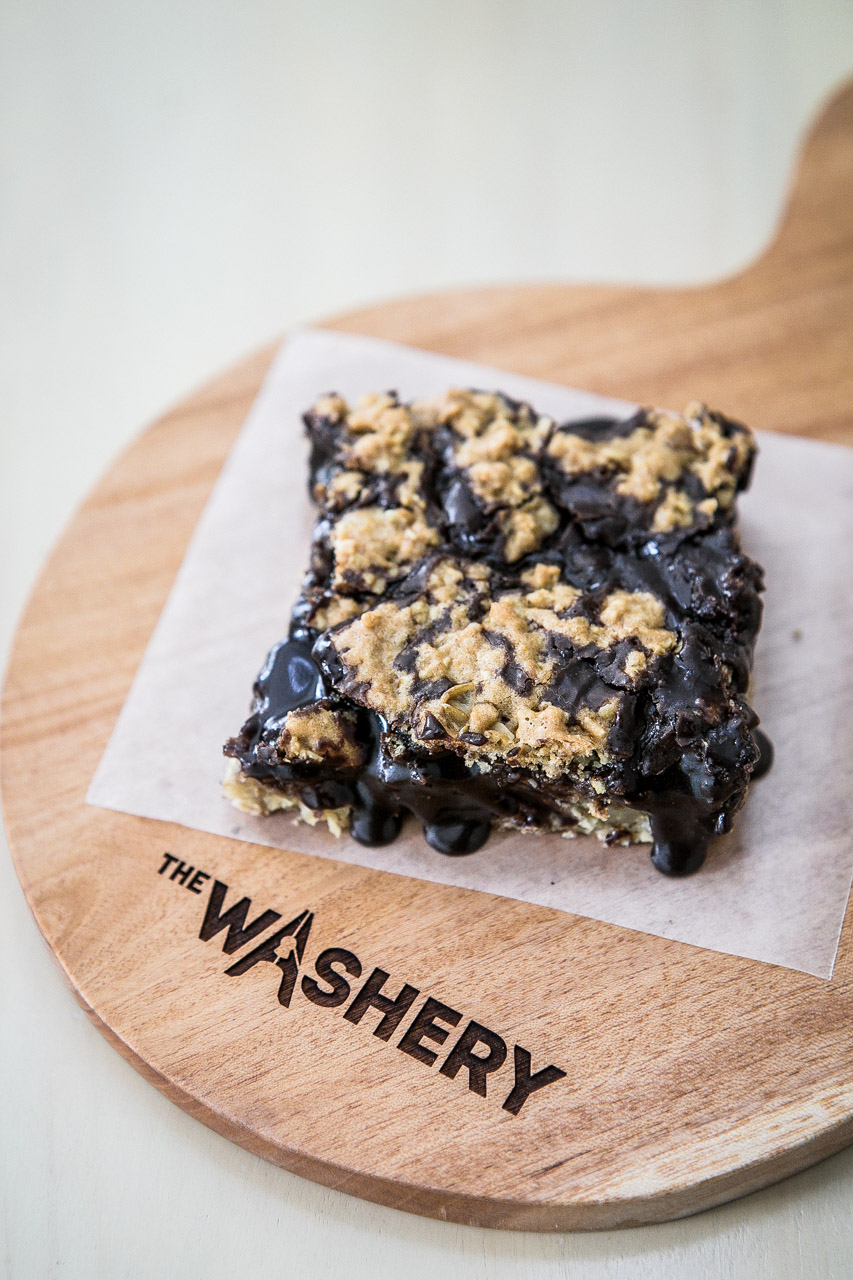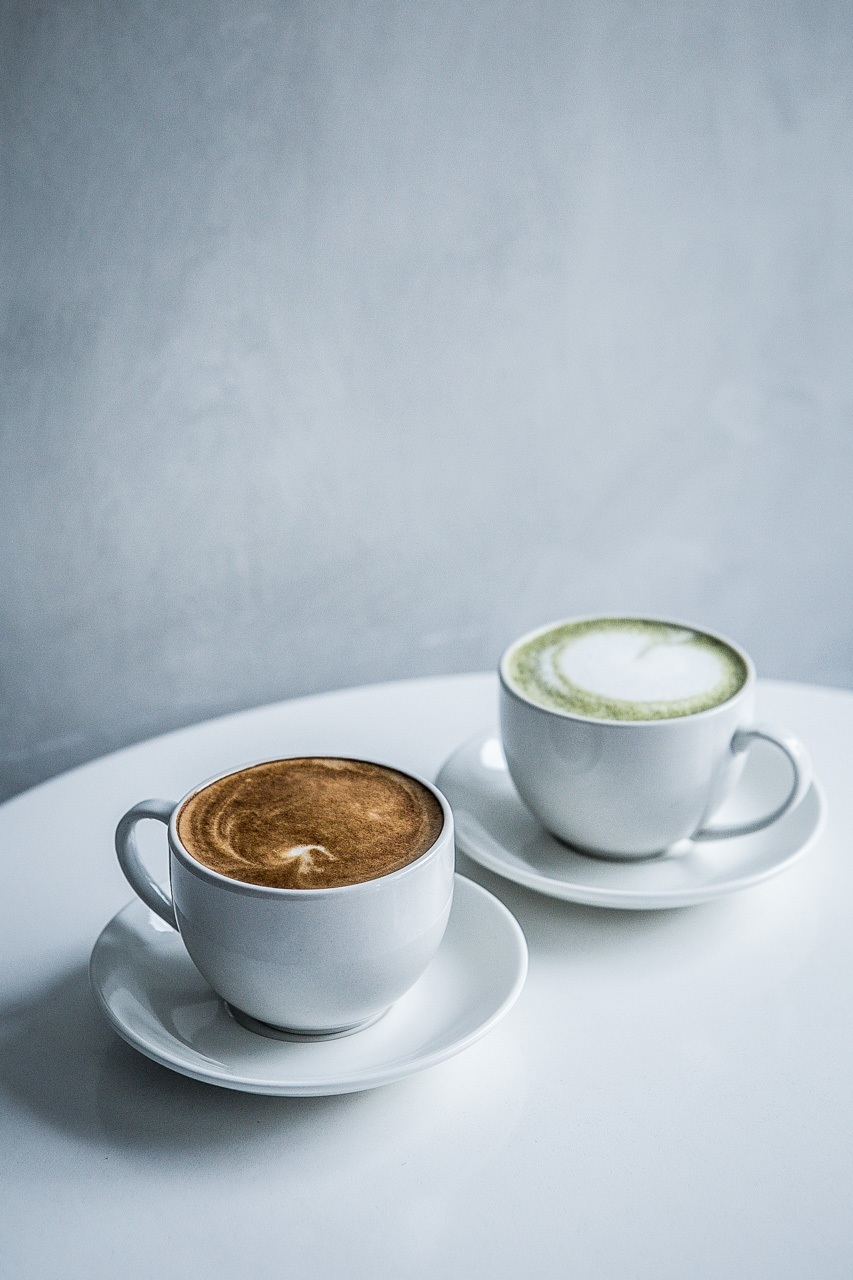 True enough, The Washery offers a lot of comfort food and drinks, like the shiitake pesto sandwich, chorizo-style chicken pasta, milk and mini cookies, revel bar, café mocha, Ghirardelli chocolate, and matcha tea latte as some of the bestsellers.
The whole place feels like a vintage laundry shop, with plenty of natural light during the day that reflects the clean white and light blue industrial interiors by Morfosis, and a huge pink neon light intensifies the vintage vibe at night.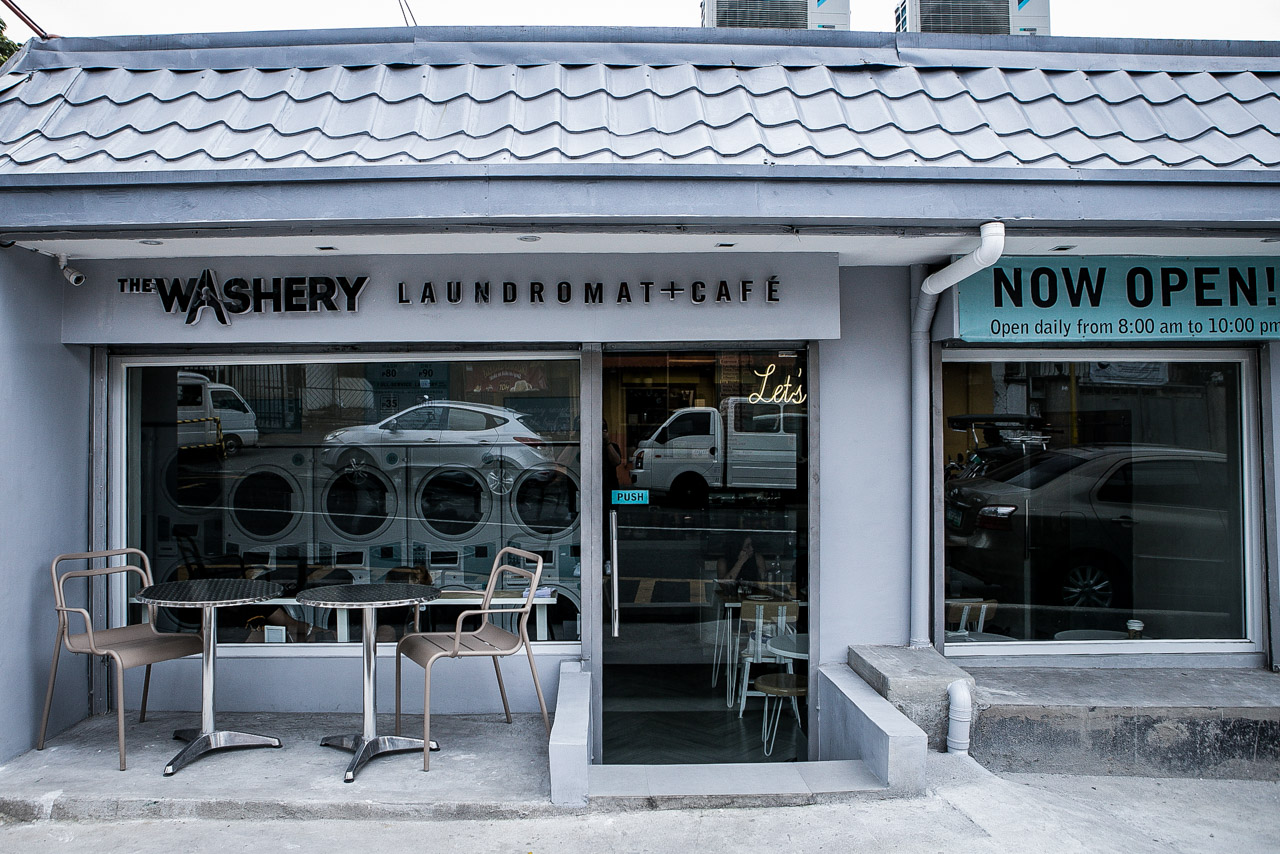 As for the laundry service, the place has earned a couple of regulars since setting up the self-service shop in the area. Some of them visit to do laundry; some stay for hours only for the café, while some of them avail both. "We're very happy with this captured market because we get to maximize what the business really is. And we're happier knowing that people get what it is and what it can do for them. We get to see regulars and new faces every day," says Aquino.
TAGS: cafe laundromat nolisoliph the washery
WHY GO?
If you're looking for a filling meal while waiting for your laundry to finish, try the chorizo-style chicken pasta.
MENU