This European bakery is your new hideout in a mall
Take a breather in Agape with their non-fried comfort food
info
Agape Pastries and Tartines

European

10 a.m. to 10 p.m.

9424953

₱

P700 for two
When entrepreneur Jean Uvero was going through a difficult time with her daughter, they took respite in a French bakery in Manhattan, New York called Le Pain Quotidien.
"That's where we would talk, where my daughter would express her fears for the medical procedures," says Uvero, careful to not sound too dramatic and ruin the mood. Her daughter was diagnosed with kidney failure in 2010 and they had to go to New York for treatment. Fortunately, she was a perfect donor and the surgery was a success.
Since then, Uvero was thinking of opening a restaurant like Le Pain, which serves European comfort food such as tartines and fromage. Of course, she wanted to replicate what made her fall in love with that bakery, too—its homey and communal vibe.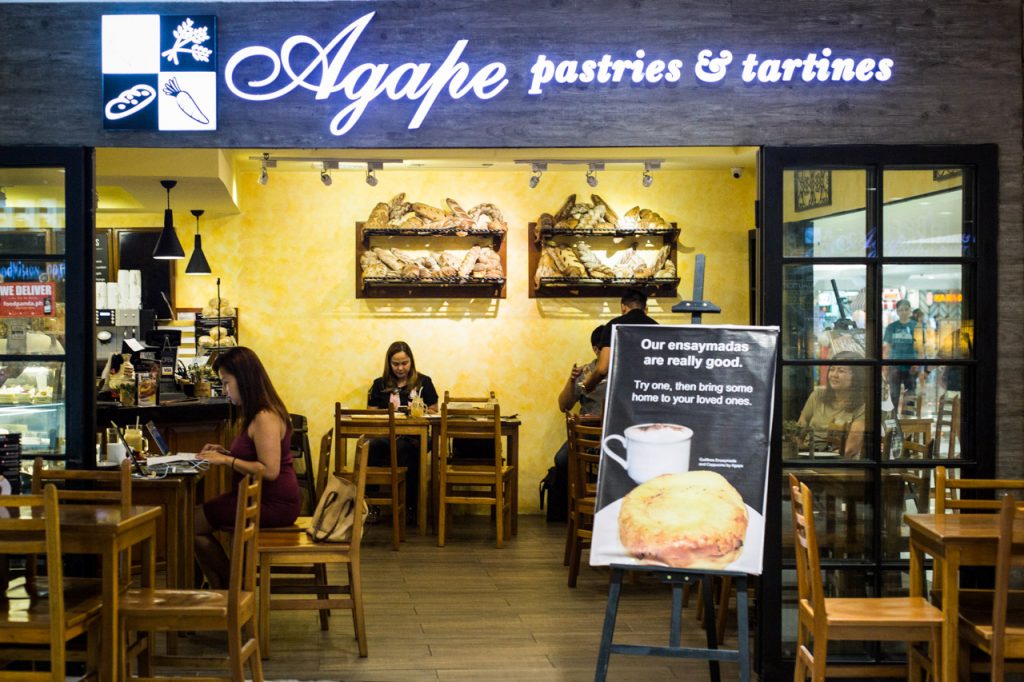 So without extensive knowledge on running a restaurant (only on more than 20 branches of wellness and beauty salons), Uvero took a leap of faith and opened the first Agape Pastries and Tartines along Congressional Ave., Quezon City in 2014. It was well-received. Patrons loved it so much that they urged Uvero to open a branch in SM Megamall. So she did earlier this year.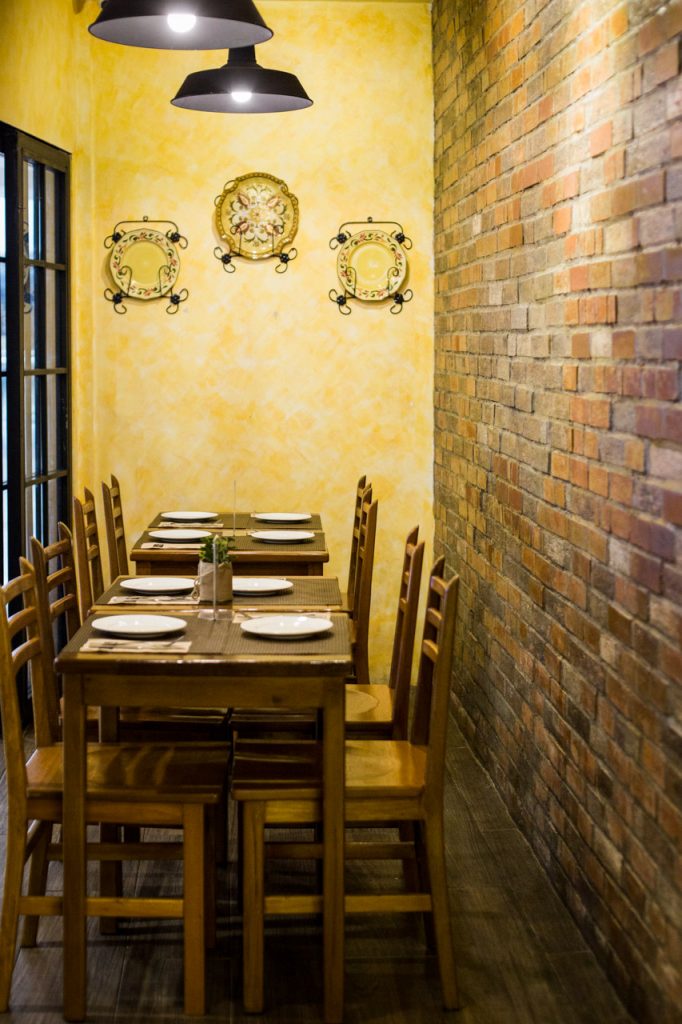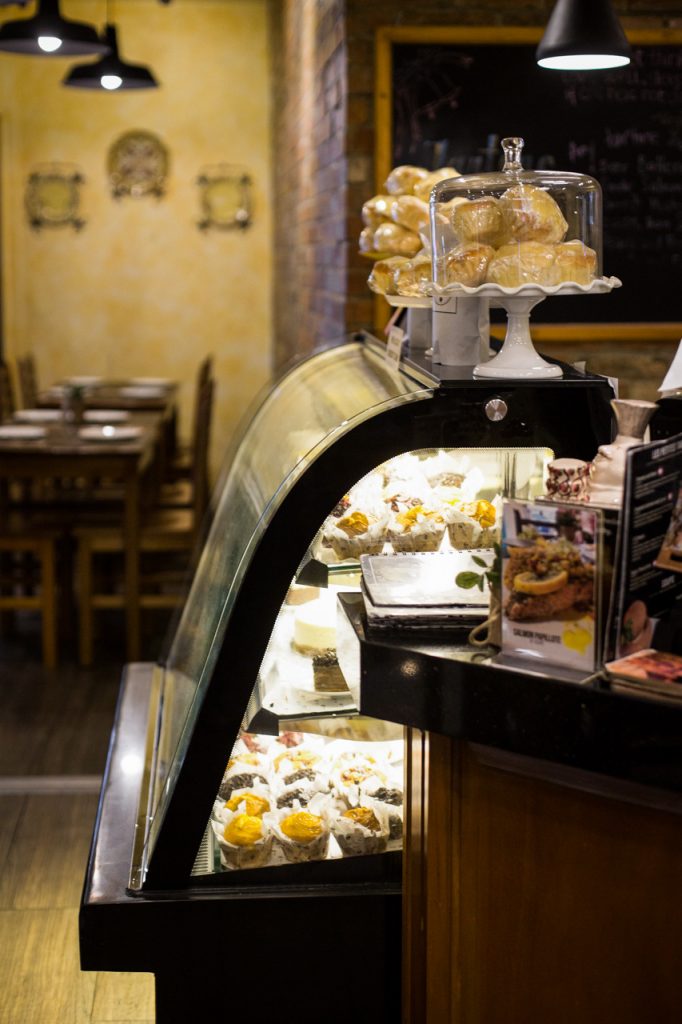 Aside from being a Greek term for selfless love, Agape also means opened mouth in surprise or wonder. This is what Uvero wants her customers to experience, too, with their European dishes.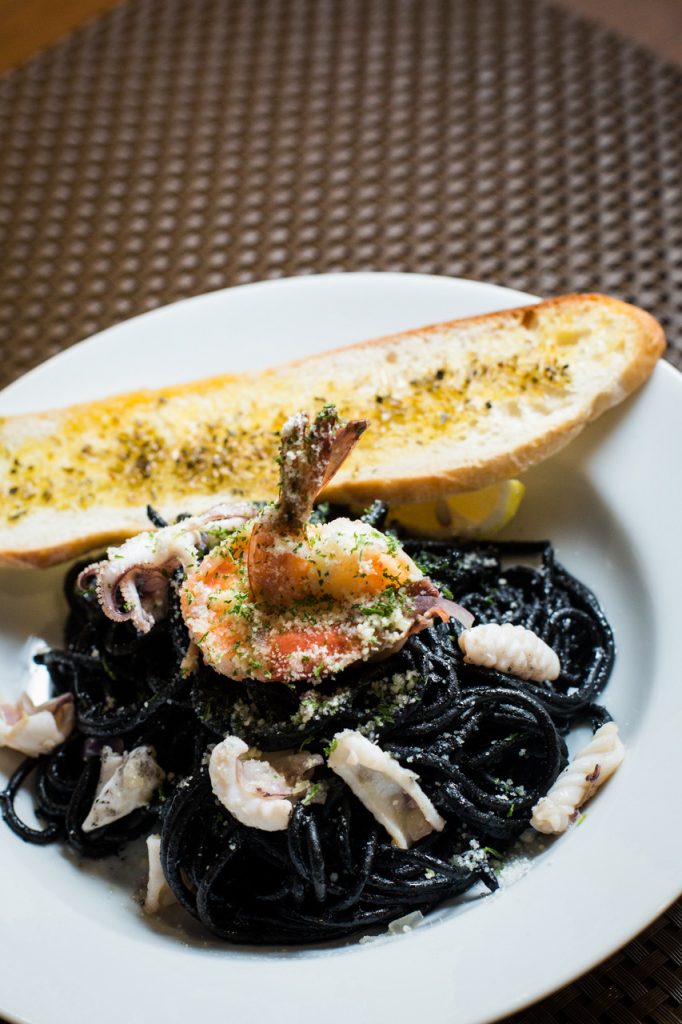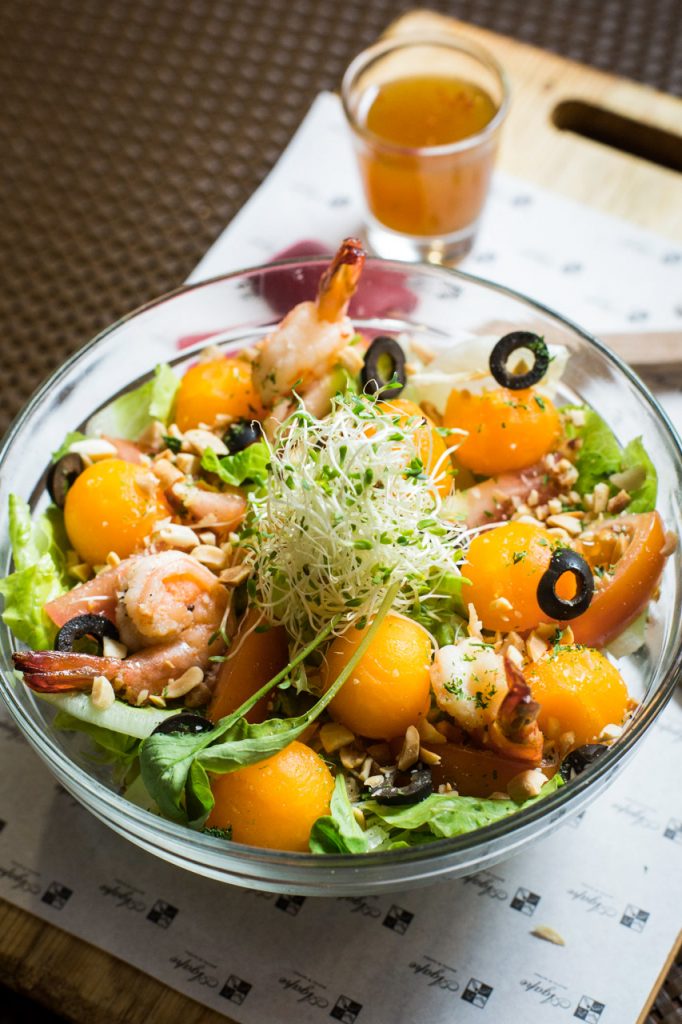 Seafood in squid ink is one of Agape's bestsellers. Its pasta drenched in squid ink gives off umami, which is slightly intensified by shrimp stock. It's also generously topped with garlicked prawns and squid. If you find the dish too fishy, don't be shy to squeeze lemon on it.
Spicy prawn and papaya salad, on the other hand, is a refreshing mix of ripe papaya, tomatoes, arugula, alfalfa sprouts, and roasted peanuts. The spicy honey lemon vinaigrette is not as spicy as it may seem, too. The highlight is also on the prawn made extra flavorful as it was blanched in shrimp stock.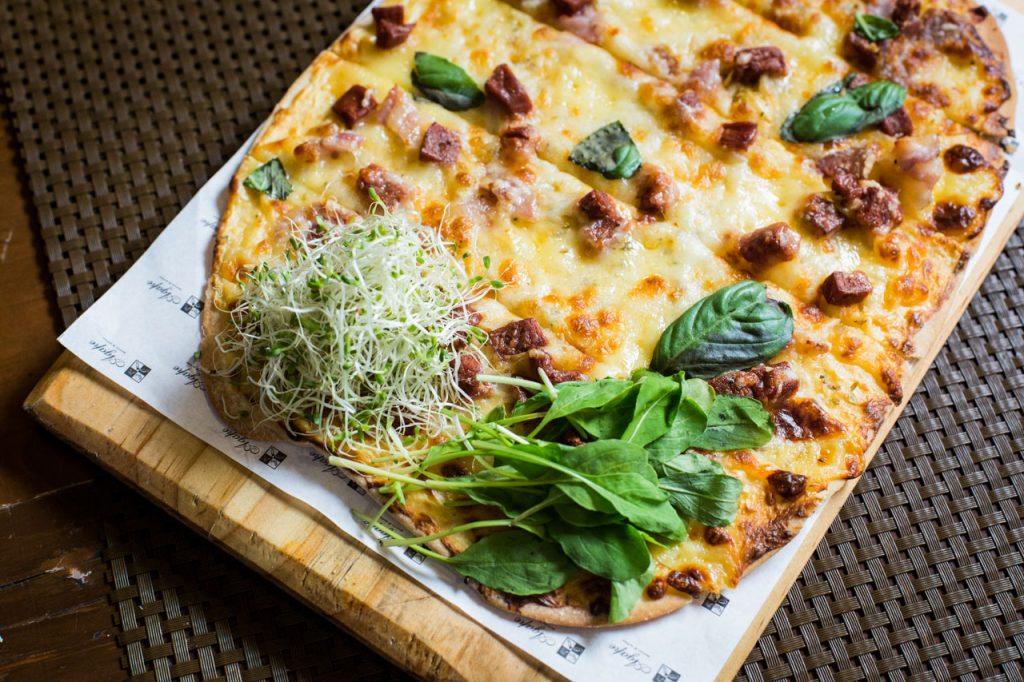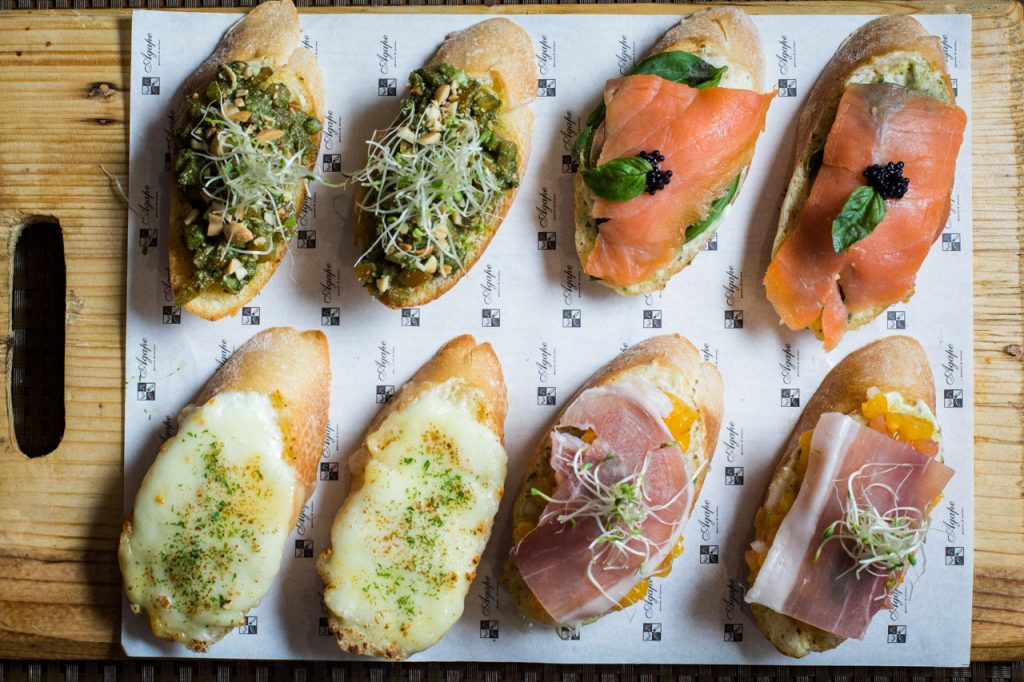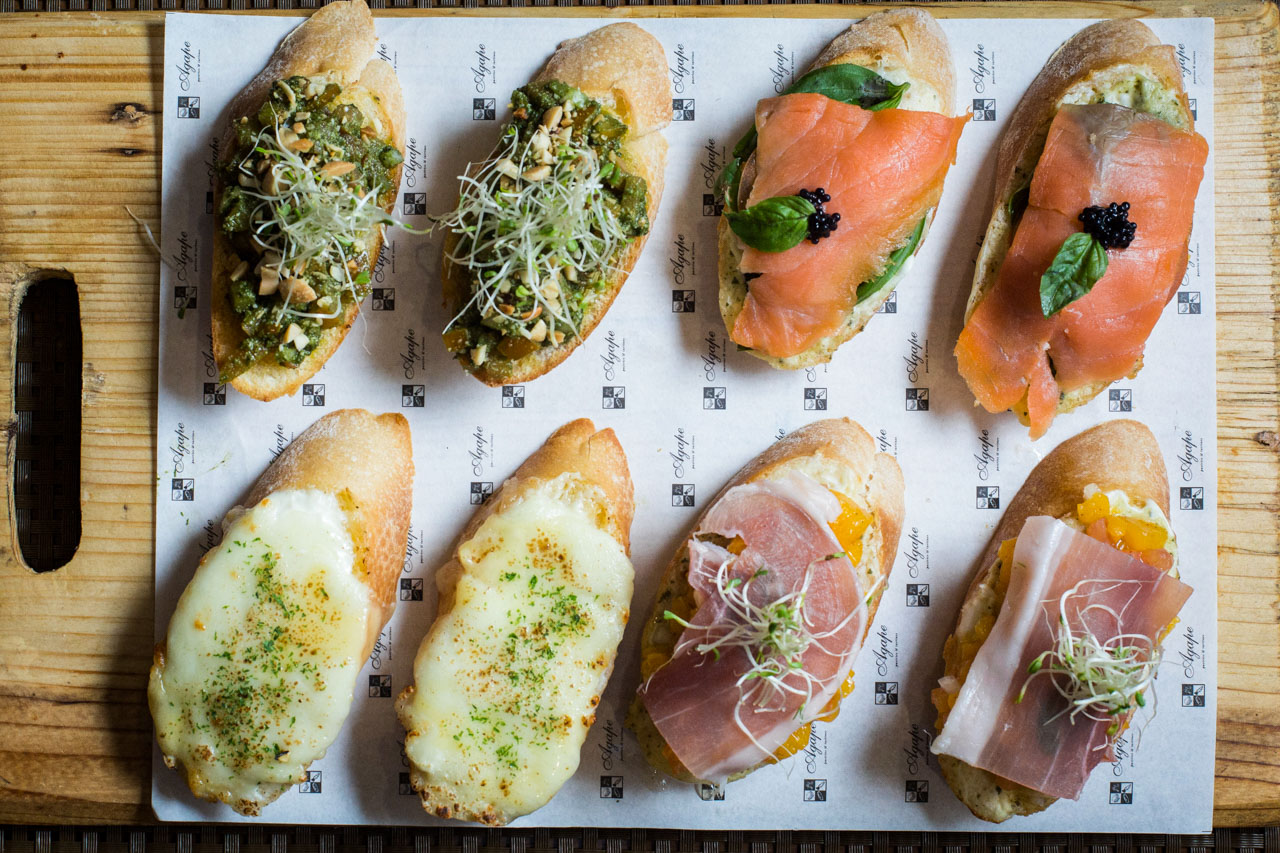 Get a platter of their famous Les Petite featuring four variants of tartines on slightly toasted sliced baguettes. In the mood for greens? Try their tomato and basil made more flavorful with pesto. Their smoked salmon and caviar is also a must-try as their signature Remedy spread (a mixture of spinach, basil, and malunggay) gives it more body.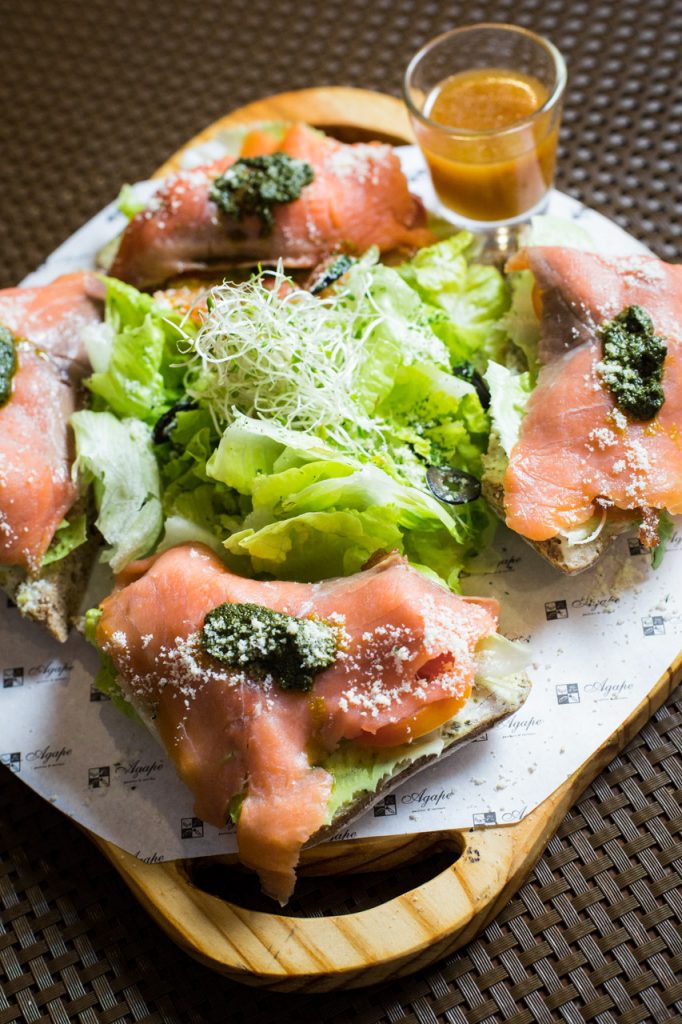 Uvero wants Agape to be an abode for those who are seeking comfort just like what Le Pain was like to them. "With this, I hope positivity would flow not only for me, but also for our employees, chefs, and clients," she says. Although in a mall, the rustic interiors and comfort food they serve provides relief inside a rigid building.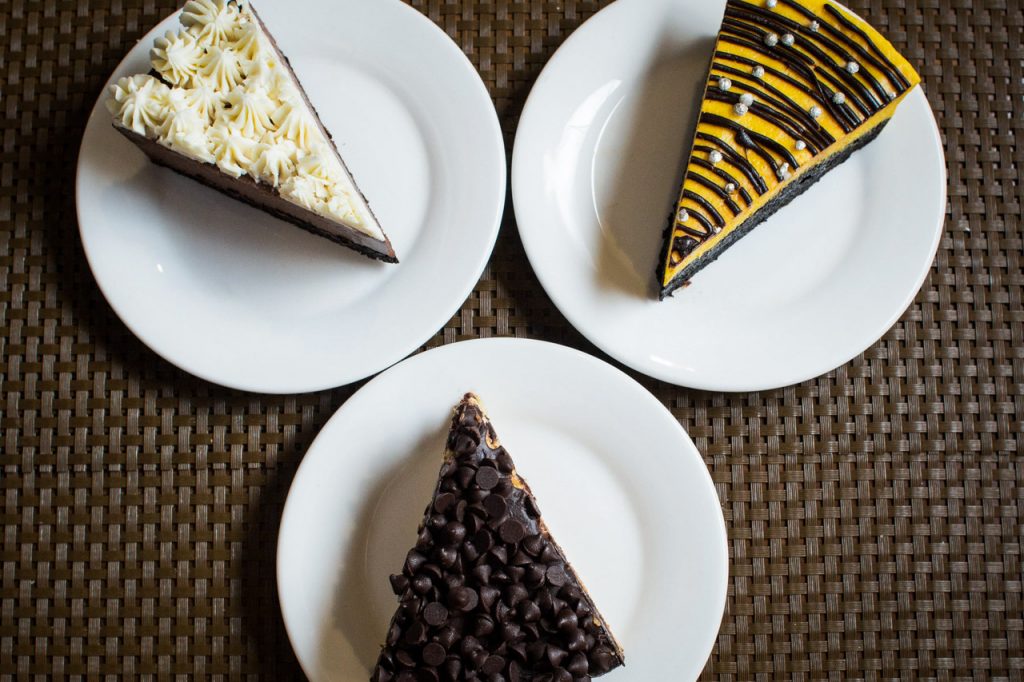 Read more:
A Gordon Ramsay-trained chef wants to give the Philippines its first Michelin star
Sagana schools us on Filipino produce through French cuisine
Giuseppe serves authentic Italian food in Bohol
TAGS: agape pastries and tartines city guide eats european nolisoliph north Pasig restaurant sm megamall
WHY GO?
Their rich spicy prawn and papaya salad is a sweet and citrusy dish with layers of texture from the greens, prawns, and nuts
MENU