Would you buy Jose Rizal's handwritten letters for P1 million?
This and a portrait of Nelly Boustead is also up for bidding
Nov 28, 2017
The León Gallery will be auctioning four of Jose Rizal's handwritten letters on Dec. 2 at the Kingly Treasures Auction.
The first letter was written in 1891, when Rizal was staying in Victoria, Hong Kong: "Ang buhay natin ay maikli at ang hirap nito'y madaling lumipas. Tiisin mo nang lahat alang alang sa ngalan mong Rizal." ("Our life is short and its hardships are fleeting. Endure all for the sake of your name, Rizal.") The letter was addressed to his sister, Maria Mercado Cruz. The last three letters were written during his exile in Dapitan in 1895.
The origin of these letters was deemed "unassailable" as they came from the "Heirs of Maria Cruz."
Together with Rizal's letters is Félix Resurreción Hidalgo's portrait of Nelly Boustead, one of the many love interests of the National Hero. The oil-on-canvas painting, which was painted and signed in 1889, flew from the Richard Boustead Joaquin and Ma. Teresa Rovira private collection of Girona, Spain.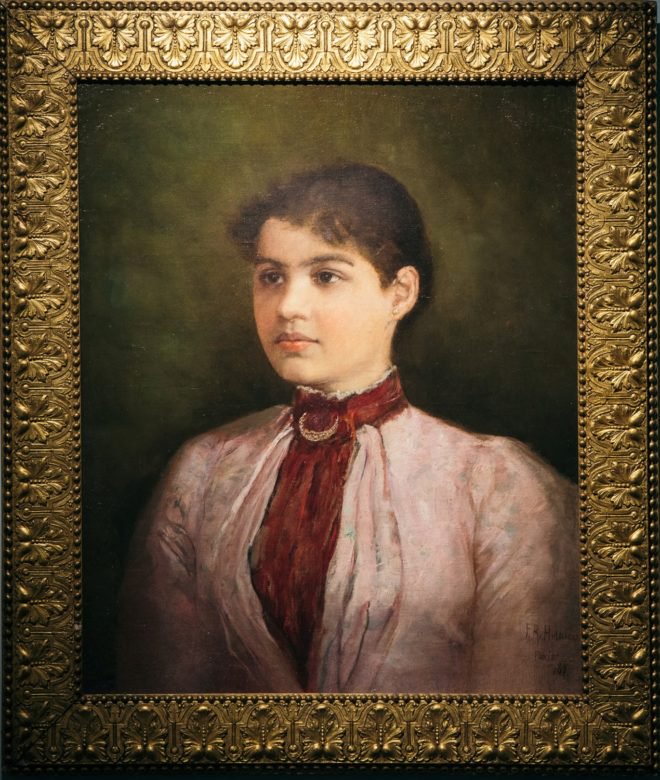 In an interview with Inquirer.net, auction house owner Ponce de León said that it was "serendipity that the exquisite portrait of one of the greatest loves of Jose Rizal, the heiress Nelly Boustead," is a part of the historic sale. The bid for the Hidalgo portrait starts at P5 million.
Fun fact: Jose Rizal and the temperamental Antonio Luna almost "dueled" over Boustead, but Luna withdrew.
The formal bidding for the Kingly Treasures Auction will open on Dec. 2, 2 p.m., at León Gallery. Preview is ongoing until Dec. 1.
Photos courtesy of Inquirer.net (by Jilson Tiu)
Read more:
Local songs that will make you miss the '80s
Remember the contributions of our women in history at this house-turned-museum
Larry Itlong: The forgotten Filipino hero in American history
TAGS: fixture historical Jose Rizal Kingly Treasures Auction Leon Gallery Nelly Boustead nolisoliph Ponce de Leon