You can get Hainanese chicken rice delivered at your doorstep
Author and chef Angelo Comsti surprised us with his new venture
Nov 29, 2017
If you're homesick for Singapore's famous two-dollah (yup, we went there) chicken rice, we found the next best thing: Hainan Chicken Rice.
Angelo Comsti, author of the Fuss-Free Filipino Food cookbook series and F&B Report editor, partnered with chef Jorge Mendez to create a new venture specializing in the Singaporean staple.
Tender slices of poached boneless chicken rest on a bed of warm rice, accompanied by three different sauces: soy glaze, ginger garlic sauce, and chili. I tried it without the sauce first and it's just as savory (I actually prefer eating it without) but feel free to mix it up to add a little more kick.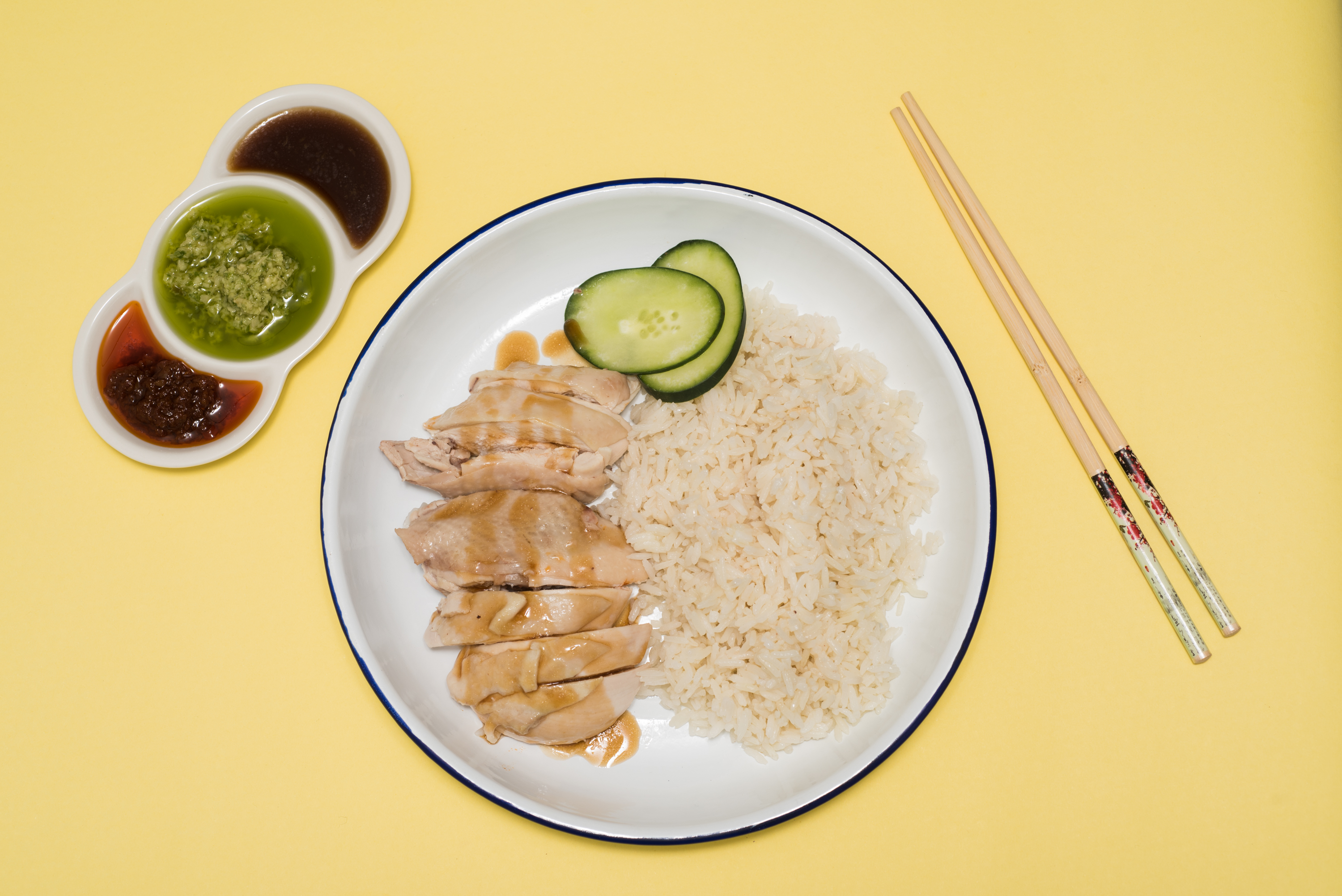 To stay true to traditional Hainanese methods, the chicken is poached in sub-boiling temperatures to get the tenderness and taste. The stock is used to cook the rice, producing an oily, flavorful rice that is sometimes known as "oily rice."
Hainan Chicken Rice offers the dish in two sets: Party of 4 (P700) and Party of 8 (P1300). But you might want to take extra orders because it's hard to stop eating once you get a bite.
For orders, you can contact 0918-9595772. Make sure to order a day in advance because they cook the meals fresh daily.
Read more:
Resurrect leftovers like it was Christ with these almighty recipes
The secret for a more flavorful chicken dinner? Roast it in a Dutch oven
The best chicken nuggets we tried didn't have meat
TAGS: Angelo Comsti chicken rice eats Hainan chicken rice Hainanese chicken rice nolisoliph singapore