Here's a guide to eating your feelings
Food binges guided by your mood swings
Jan 4, 2018
There's more to food cravings than mere hunger. Some say it's all in your head, but we'd like to argue that specific appetites can also be triggered by strong feelings. Whatever the case, a good meal does wonders in satisfying emotional needs—and Instagram feeds. Wherever you are on the spectrum of human emotions, may this guide allow you to make your next healthy (or not) decisions.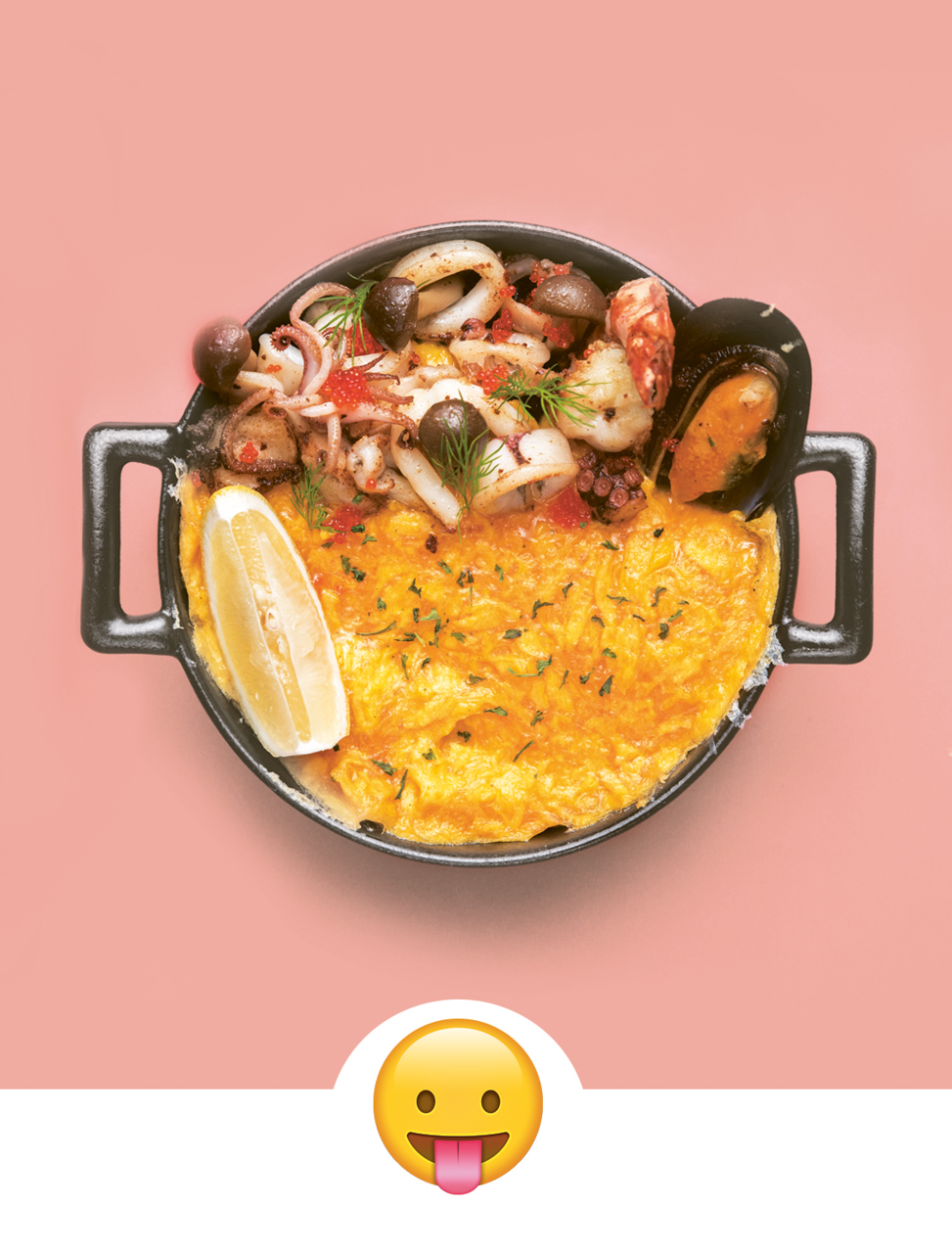 Feeling Relaxed
Squid Ink Rice, Le Petit Souffle, 2F Mega Fashion Hall; Tel. no. 944-6541
The comfort of carbo-loading hits the spot on a payday weekend. Fresh seafood and Japanese mushrooms, blanketed by scrambled eggs, sit on a bed of squid ink rice. Visually, it's a reminder of the next couple days spent huddled under a blanket while binge-watching Netflix shows.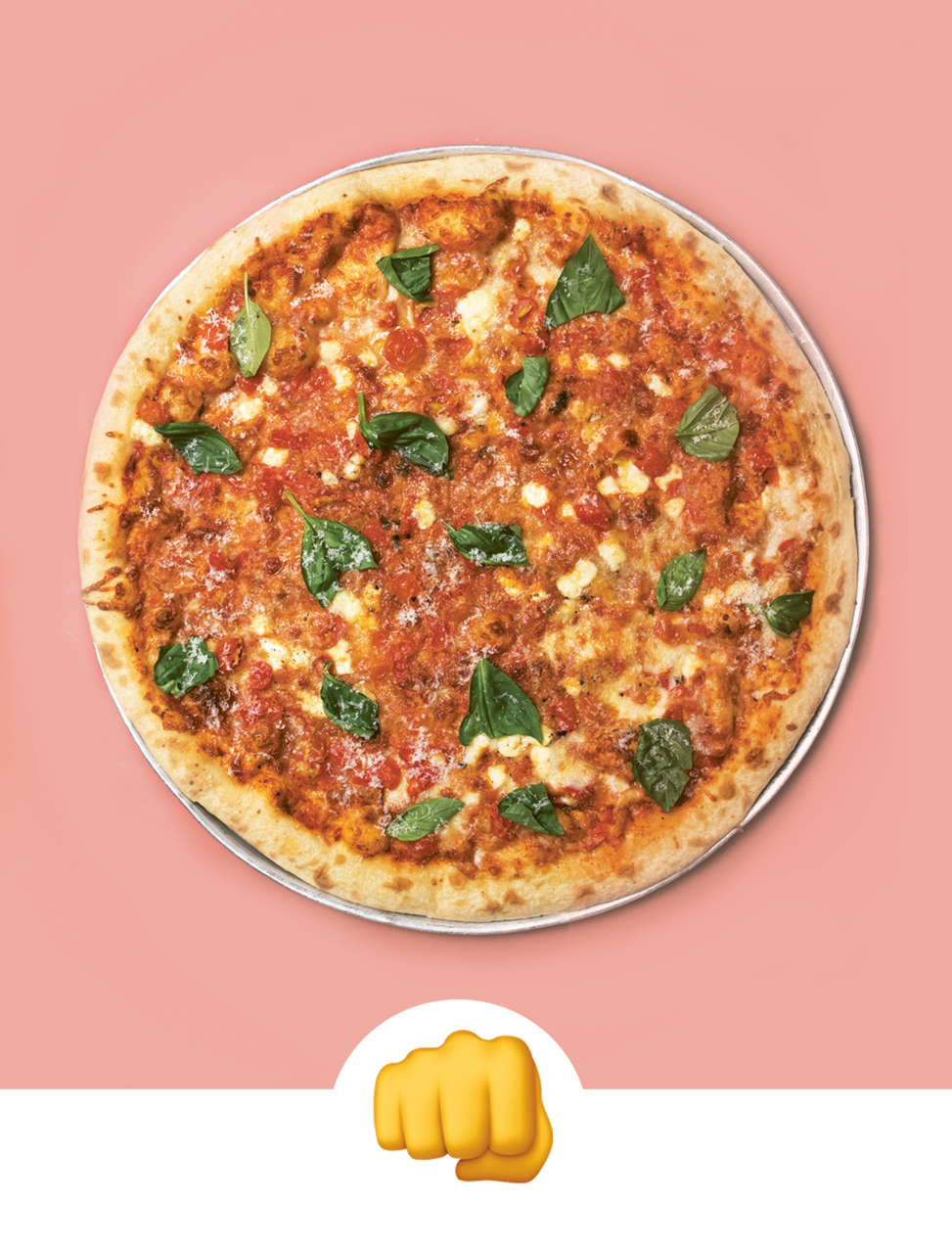 Feeling Pumped
Manila Caprese Pizza, Linguini Fini, 3F Mega Fashion Hall; Tel. no. 531-3302
Before going on a bender, the Italians coat the lining of their stomachs with olive oil. Some just ingest a tablespoon of the silky stuff, but it's better to eat something filling first like a New York-style pizza with kesong puti, cherry tomatoes, and basil. You'll thank yourself in the morning.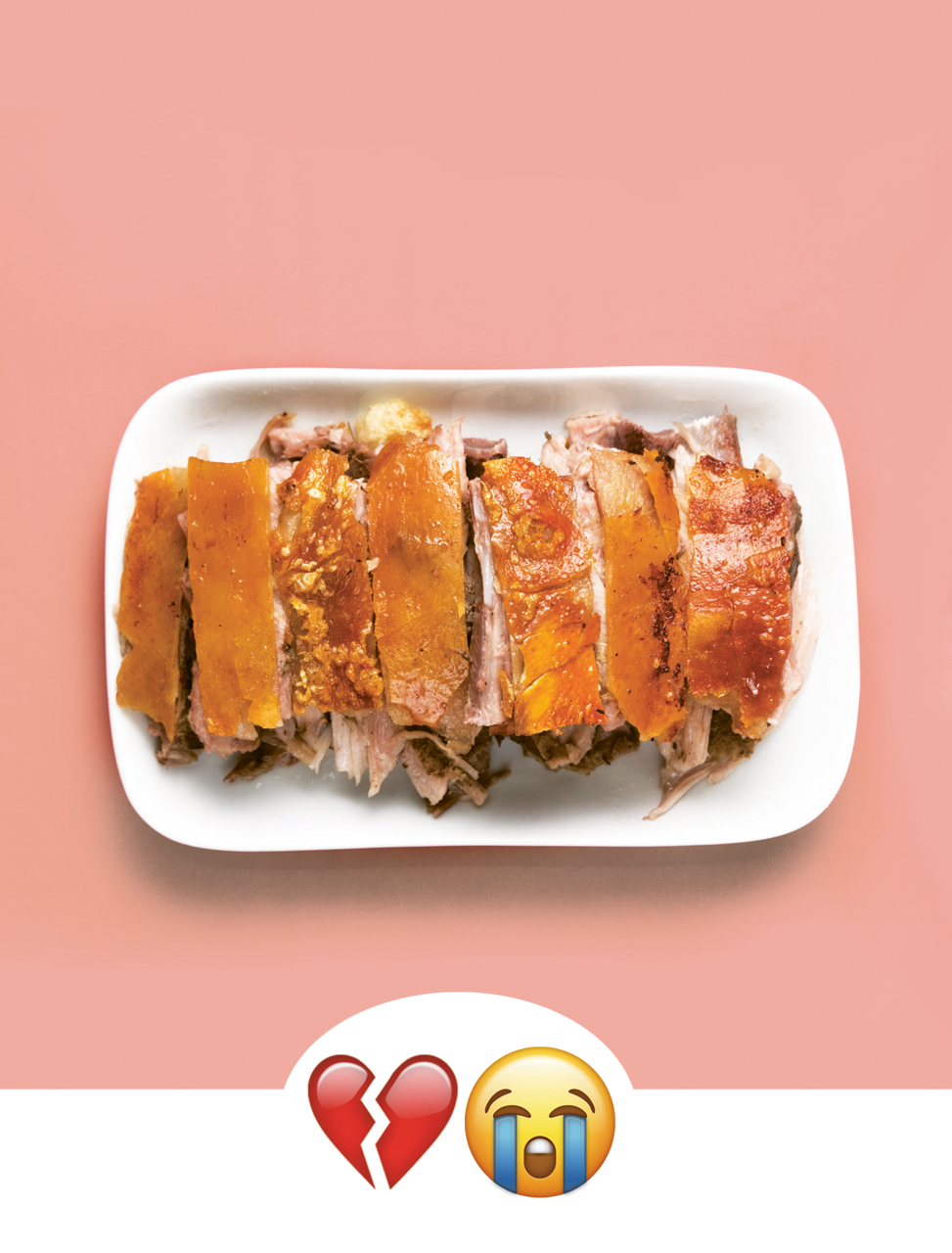 Feeling Heartbroken
Zubu Chon, Zubuchon, UGF Mega A, SM Megamall
Fill that gaping hole in your soul with something Filipinos say is good for the health and heart, as they munch on fat-slicked lechon skin like potato chips. Regardless, whether spicy or plain, the crispy skin and juicy pork infused with lemongrass and ginger will make you forget about love lost.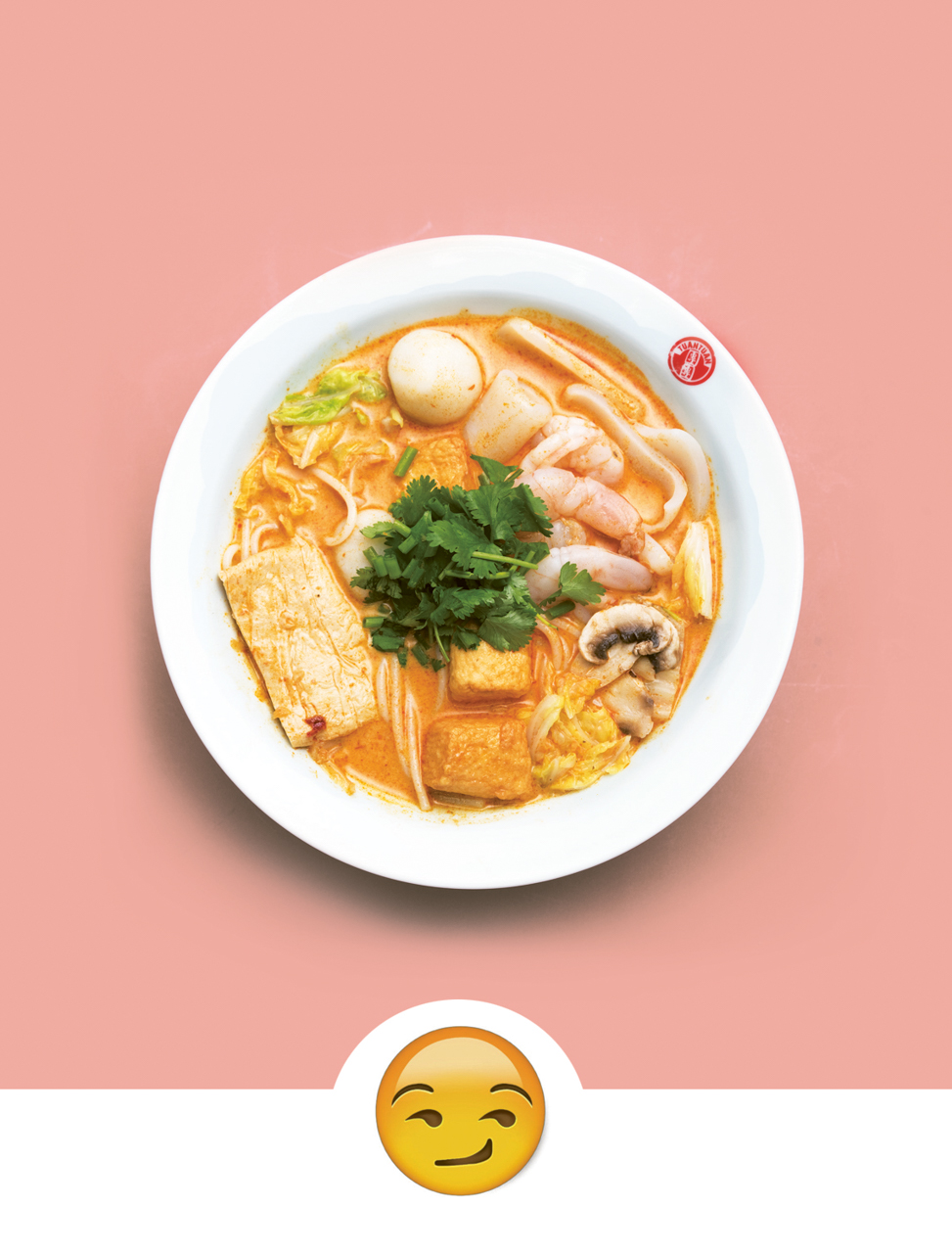 Feeling Chilly
Laksa, Tuan Tuan, 3F Mega Fashion Hall; Tel. no. 632-7483
The beauty of laksa is its balance in both composition and flavor. A hearty myriad of fresh prawn, cuttlefish, tofu, and fish balls, all brought together by a tongue-numbing coconut curry and belly-filling rice noodles. Sweaters and cuddles are overrated. Homebodies prefer soup weather.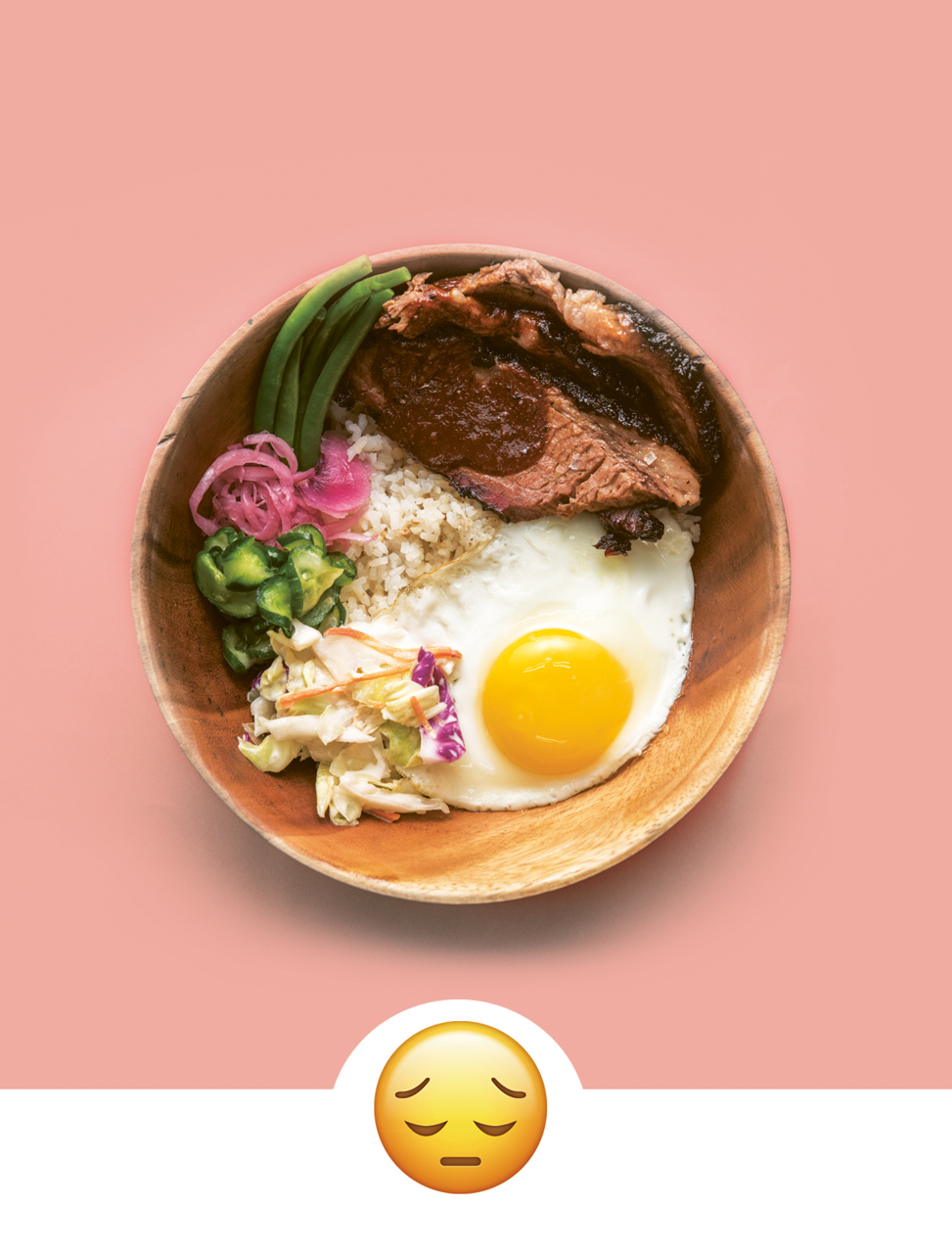 Feeling Gloomy
Brisket Rice Bowl, Mighty Quinn's, 3F Mega Fashion Hall, SM Megamall; Tel. no. 721-1733
Get yourself out of the dumps and mimic a Manila morning at any time of day with an American barbecue –silog. A sunny side up egg, smoked beef brisket, and slices of fresh pickles over a cup of garlic rice brings color to a wooden bowl and any gloomy afternoon.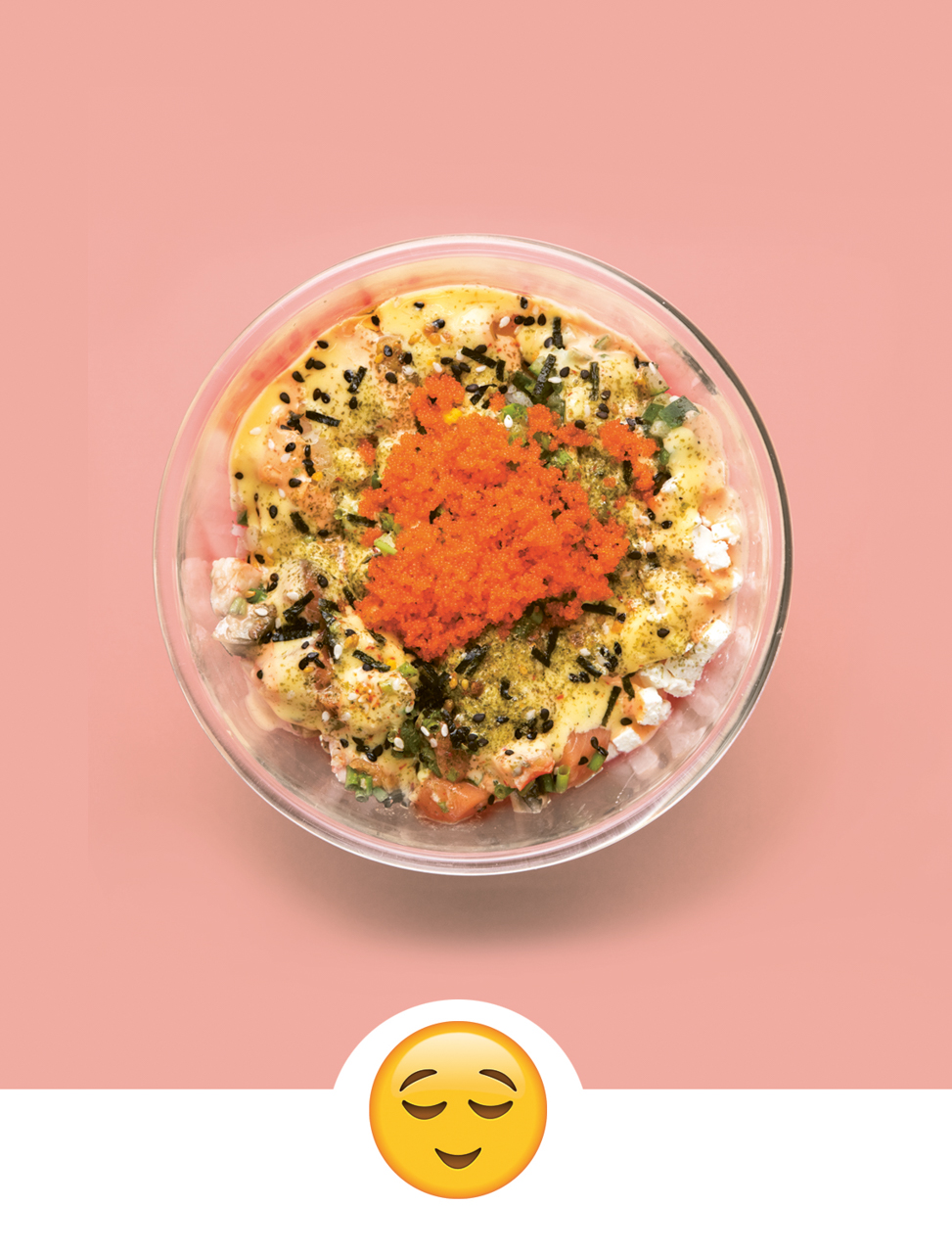 Feeling Adventurous
Dragon Bowl, Poke Poke, 2F Mega Atrium, SM Megamall, Ortigas Center; 0917-6747653
Match your food to your thrill-seeking mood. Bold flavors from oriental unagi, salmon, and nori to tropical mangoes with mayo are all topped with a fiery sriracha aioli. There's a sense of relief after the palate tackles something spicy—it's the endorphins cruising you through a feel good food trip.

Feeling Stressed
Tokubetsu Sushi. Ogetsu Hime, 3F Mega Fashion Hall, SM Megamall, Ortigas Center; 0917-5762377
The Japanese will argue that eating raw fish improves circulation and cognitive function. It's no wonder they're a lot more easygoing and calm, even during their high magnitude earthquakes. Anxiety may feel a lot like heavy seismic activity, so a sushi platter might just be your next stress-eating staple.
Feeling Healthy
Go Geisha bowl. SaladStop! 2F Mega Fashion Hall, SM Megamall, Ortigas Center; 0917-8046921
If you've just gotten out of a workout and don't believe you deserve an obscene amount of calories, top off your training sesh with an energetic toss of soba noodles, crunchy cabbage, and tofu. While a salad may be a guilt-free alternative to, say, a platter of oily fries, it needn't be boring.
This editorial originally appeared in SM Megamall's The Hall volume 12, Expressions issue.
TAGS: food food by mood nolisoliph sm megamall the hall