Trick yourself into reading books again
Fake 'til you make it
Jan 8, 2018
My will to read at least 300-page fiction and nonfiction drifted somewhere along my road to adulthood—that's after graduating from college. It got lost in the whirl of employment and working hard to the point of burning out. I'd rather sleep than flip pages. I'd rather read 300-word web stories and stare at photos in amusement.
But of course, I resolved to solve this problem this year. I wasn't like this before and I know I can bring back the old me (sounds absurd on the surface, but you get it). Here's how I plan on doing it:
Revive my Goodreads account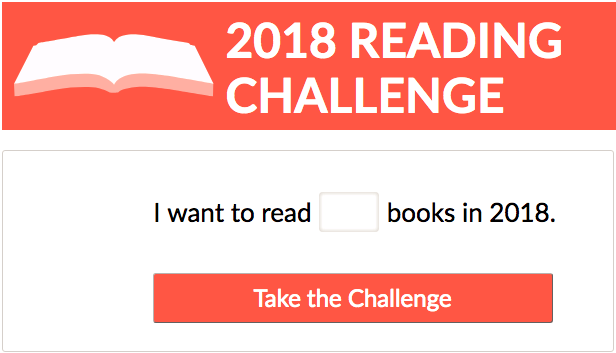 Goodreads is a social cataloging website that allows users to record the books they've read, currently reading, and will be reading. It's the perfect platform to manage your books and review them, keep track of your reading progress, and engage with other readers in discussions about books you love or are curious about.
It also has the annual Reading Challenge that tells users if they're on track or one book behind to achieve agoal. Download the app from the App Store or Google Play.
Carry my book wherever I go
There's always time to read. Instead of grabbing my phone and mindlessly scrolling through three different apps, I need to control the urge and open the book. I need to remember my impetus for doing it and recite it in my head.
Do I want to expand my knowledge on depression as seen through a teenager's eyes? Do I want to feel something again because my day job's making me numb? Do I want to learn more about communism? Don't I want to be called an uncultured swine?
Find a friend who wants to do the same
…so we can hype each other up on reading as we chat about it and exchange ideas as well as reading recommendations. Or so we can slap each other's faces when someone's running behind the goal.
Concentrate
I need to set aside time to read every day until it becomes a habit. Thirty to 45 minutes for starters, maybe, until I regain my groove. Ridding my reading place of television, laptop, and other electronic devices that may distract me would help. And I'd consider entertaining them a sin.
Header image courtesy of Unsplash
Read more:
When was the last time you enjoyed a good read?
Five habits and mindsets we need to leave in 2017
Let these apps help you with your New Year's resolutions
TAGS: be books fixture Literature nolisoliph reading