These Department of Agriculture workshops will be your gateway to farming
The best part? They're free
Jan 16, 2018
Farming is often thought of as a lowly profession.
When I interviewed Raphael Dacones of Teraoka Family Farm, he mentioned how some children of the farmers he works with and those who work for nearby farms still aspire to leave the province for the city. Then, it's also a fact that there is a decline in enrolment for agricultural programs in various colleges and universities like the University of the Philippines-Los Baños.
But the state of agriculture in the Philippines should not be a hopeless case.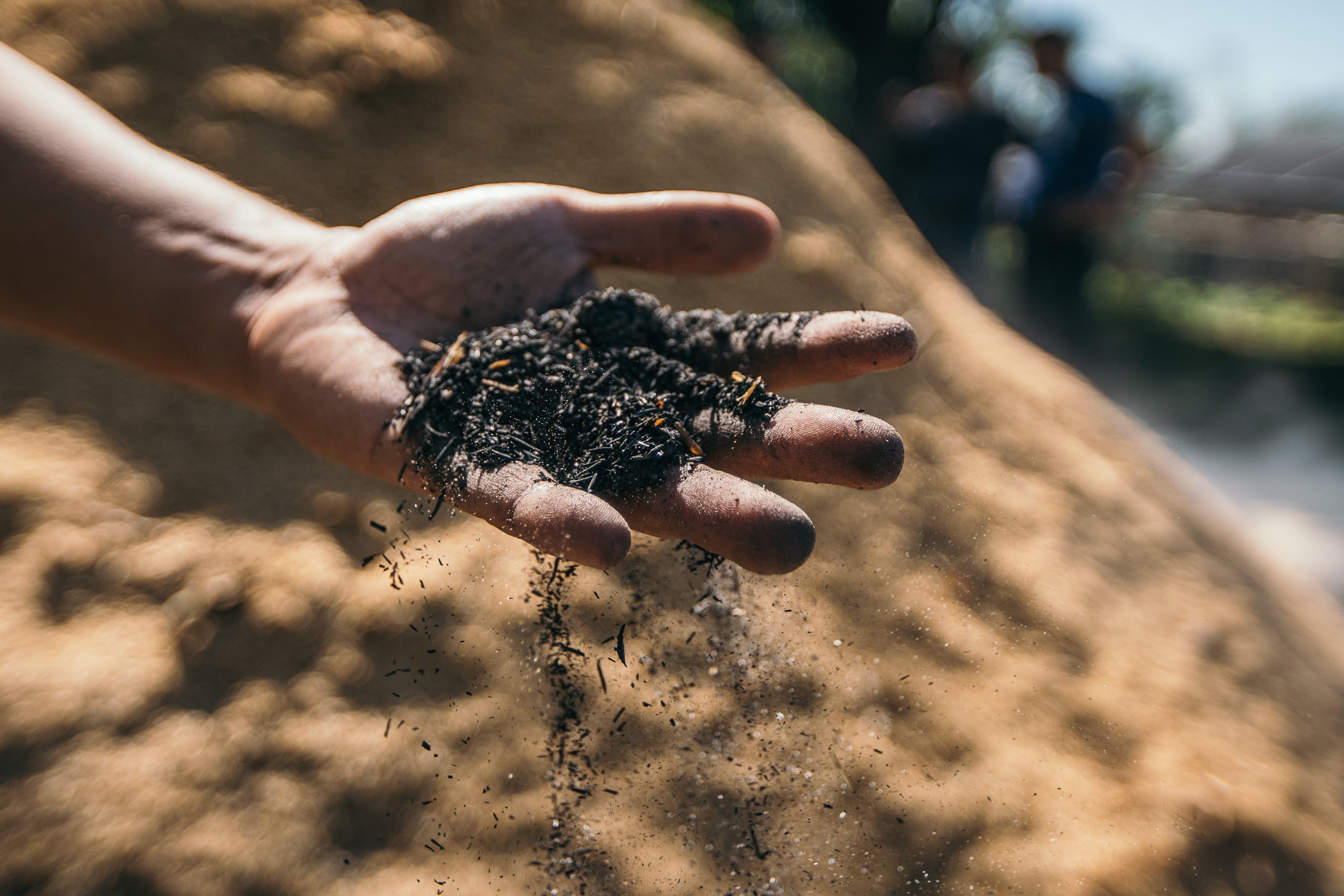 There are young farmers like Dacones and Earthbeat Farm's Enzo Pinga who are actively promoting farming as a viable profession. This also means that there could still be an interest in agriculture.
I, for one, would admit my desire to learn more about farming. However, I never got to pursue it in college. Since I was born and bred in the city, I never really had the chance to interact with plants and the soil until after college. From then on, I always wonder what my college choices could have been if I were introduced to nature earlier in my life.
If ever you decide to try your hand at farming, these Department of Agriculture (DA) free workshops can get you started. The first one is a basic farming workshop designed for newbies followed by a lecture on how to concoct your own organic fertilizers.
The workshops are not just for those who wish to farm in the city, but the DA will also conduct workshops for those who have larger spaces for fruit trees like mango, cacao, and coffee. Apart from workshops on plants, the DA will also have sessions on livestock production.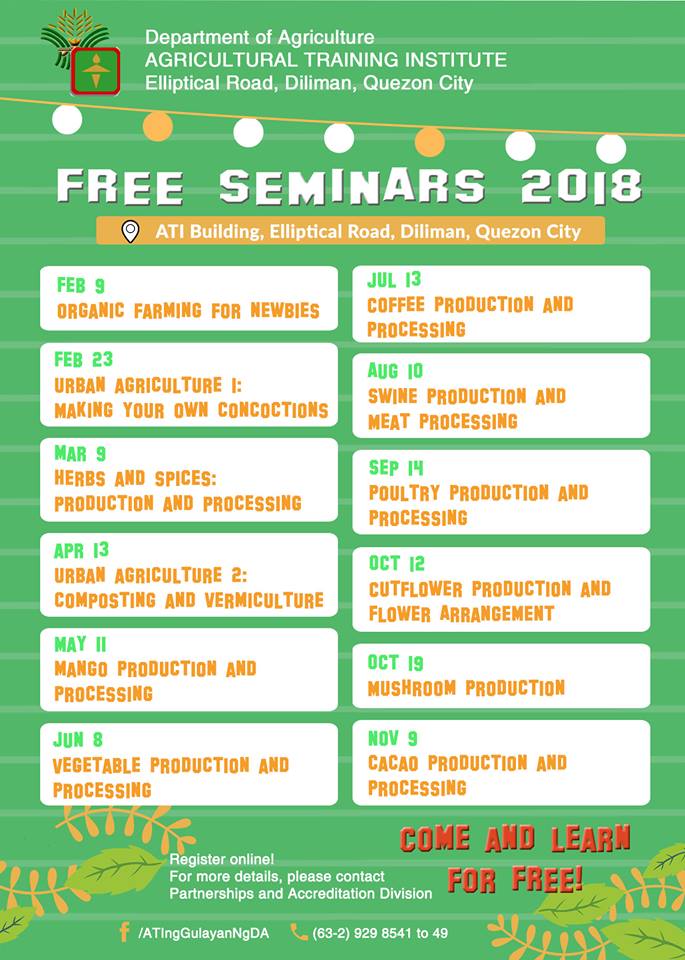 All the workshops will be conducted for free at the Agricultural Training Institute Building, Elliptical Road, Diliman, Quezon City from 8 a.m. to 5 p.m. Interested individuals may register through a link that will be shared on ATIng Gulayan ng DA page two weeks before each workshop.
Header image by Jilson Tiu
Read more:
Berna Romulo-Puyat loves local produce and she tells us why we should, too
Where is the food industry headed?
Don't throw those kitchen scraps just yet
TAGS: Department of Agriculture farming free workshops nolisoli.ph workshops