LOOK: PH holidays to watch out for this 2018
Plan your vacations early!
Jan 17, 2018
I know we just started 2018 but planning ahead never hurt anyone. As adults, we rarely get enough time off from work (and working during the weekend doesn't help) so taking a break once in a while is essential.
Whether you're preparing for a solo trip or you're going with friends and family, here's a handy list of all the Philippine holidays this 2018 (you can download the cards on your phone, too).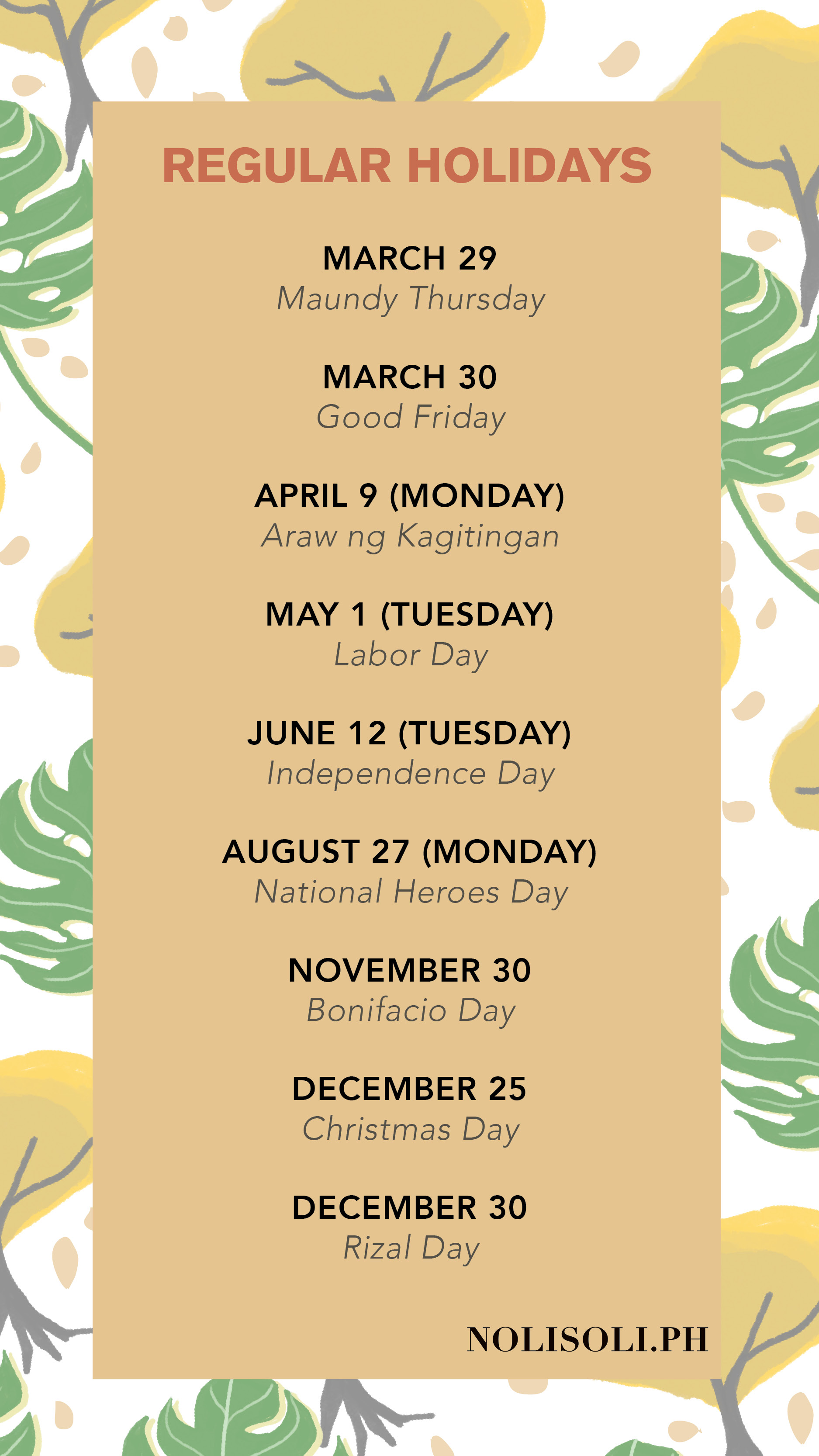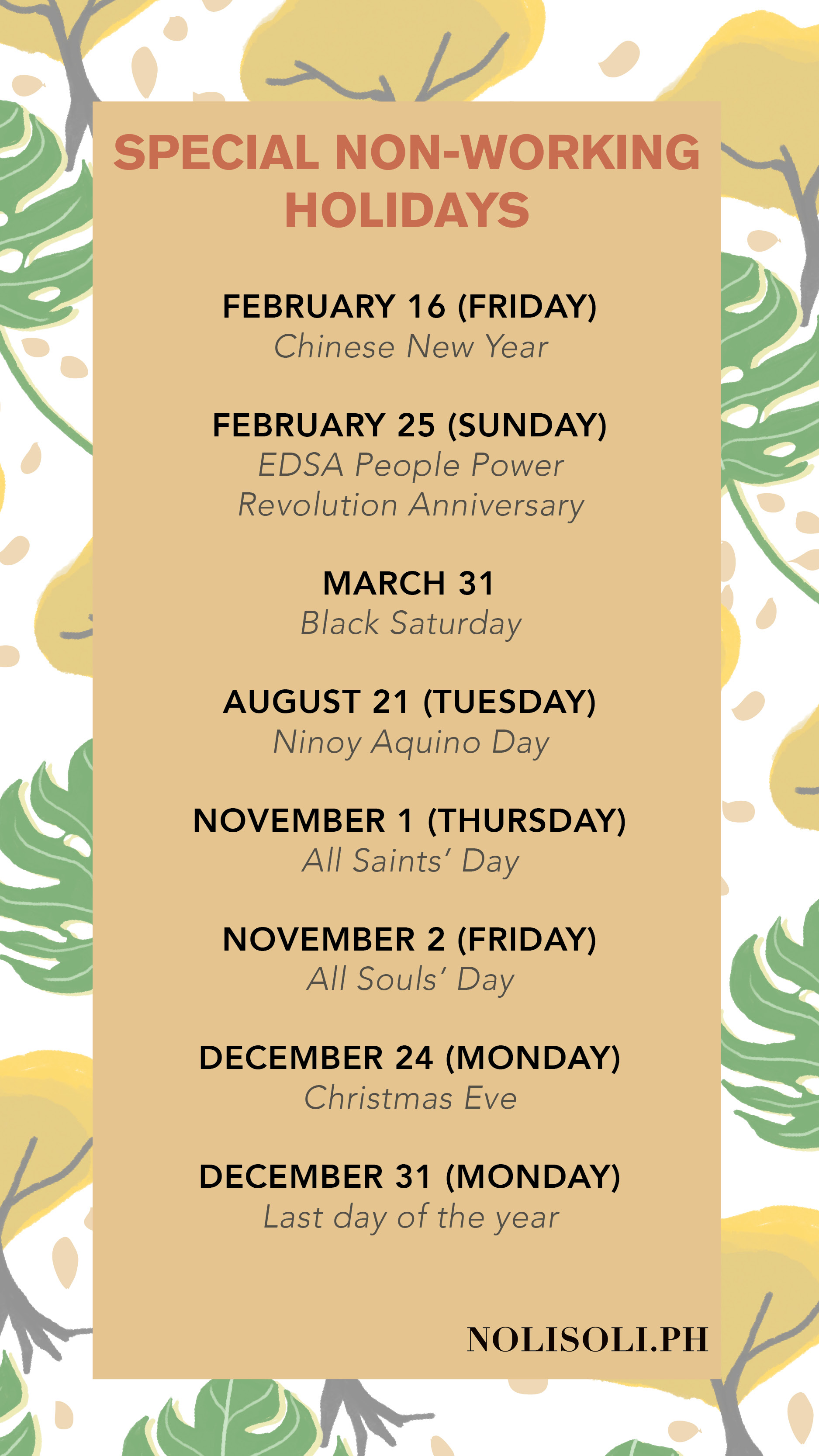 Photos courtesy of Unsplash
Read more:
This island in Japan was voted 2018's top travel spot
Baby steps to living that zero waste life
Trips to replace your diet resolutions with this 2018
TAGS: 2018 holidays fixture holy week 2018 nolisoliph Philippine holidays