Artists and photographers to follow to see the beauty of modern Manila
Remember, beauty is in the eye of the beholder
Jan 18, 2018
Manila is hard to love.
On a good day, that's an understatement. On a bad day? Oh, man.
With the pollution, the traffic, and the rude, irritable, overworked rush of people you have to deal with during commute, it's an exercise to find appreciation for the capital of the Philippines at the end of the day. While living in the nitty gritty, the coarse, unrefined corners of the city, it's to remember, to see the beauty that it holds.
But, as they say, beauty is in the eye of the beholder. And, boy, does the eye of the artist see plenty of beauty in the mundane moments and chaos of this capital. Here are the artists and photographers who found their muse in this city.
Let's start with the trending. As far as my online stalking is concerned, Ulep doesn't really have a series of works to show up for yet. But his latest Facebook post (which already has over 1,700 shares) gives a very romantic view of the LRT in EDSA, the style a mimicry of Makoto Shinkai, the famous creator of hit anime films Your Name and 5 Centimeters per Second.
Tiu is a photographer that paints everyday moments in life in stark lighting and vivid colors. The heavy contrast in each of his photographs would make you think that he spends hours in the post-processing, but surprisingly he does very little editing. He's all about waiting for the right moment and the right shot.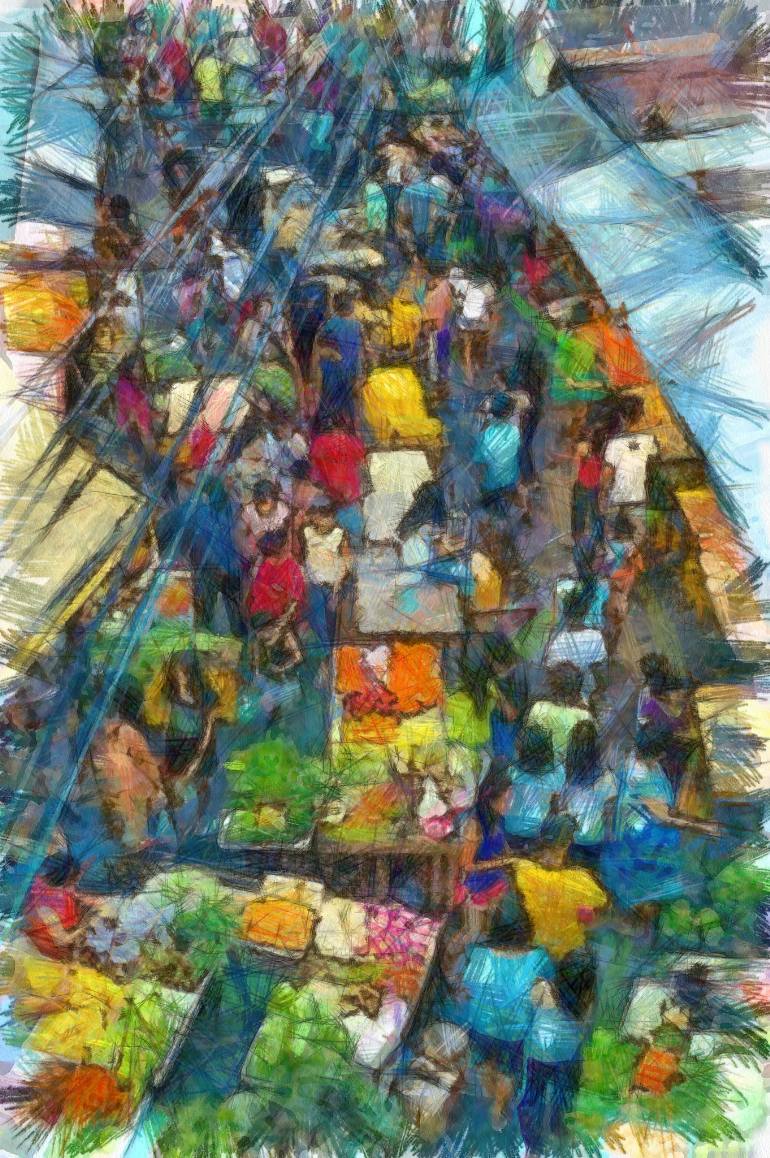 Payne is a Tagaytay-based artist who has a knack for making still-life works with a hint of impressionism. Her favorite workplace is her garden and you can see the influence in the bright colors she would use for her works.
Hodder is a United Nations staff who tries to capture the scenes from whichever country his job brings him. He has a special place in his heart for the Philippines in his heart, however, and it shows on his Instagram feed. He has an affinity for symmetry, peeks of everyday life, and scenes of children at play.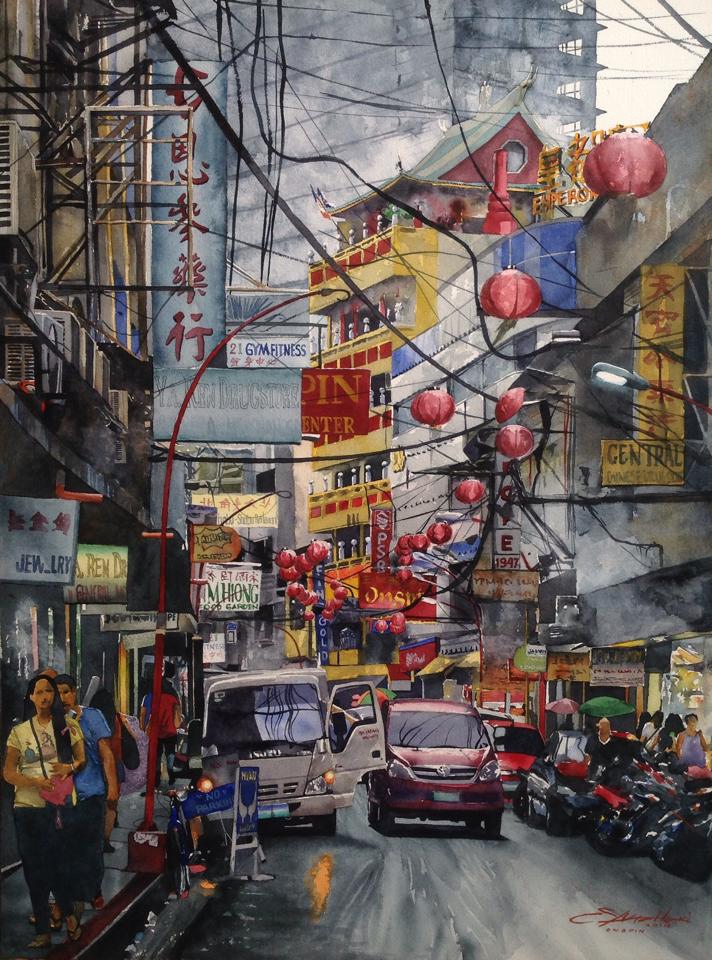 Mallari was a hit on social media. He's more popular works are watercolor, hyper-realistic depictions of EDSA in all its glory. To be fair, he finds a way to bring gentleness and romance to the hell that is traffic in this godforsaken city.
Uy is the foil to Tiu's affinity for vivid colors. His photos of the city usually feature the grey, black, and white of tall buildings, typically highlighting the eye-catching geometry of life at work.
Photos courtesy of JennysSerendipity.com and SaatchiArt.com 
Read more:
HONY is coming to Manila: Is it the right choice?
The Metro Manila Expressway will save you from the daily "carmaggedon"
Raved BAKE Cheese Tart from Japan is coming to Manila
Step into our first entry to the Venice Architecture Biennale
TAGS: Angie Payne art city culture Erwin Mallari fixture Jilson Tiu JonatDonut Jonathan Hodder manila Metro Manila nolisoli.ph painting photography Ryle Uy