Is this coffee shop from Japan worth the hype?
Get a taste of Kyoto coffee with % Arabica Manila
info
% Arabica Manila

Coffee shop

6 a.m. to 10 p.m., Monday to Friday; 10 a.m. to 5 p.m., Saturday and Sunday

821-6744

₱

P250
"The store's packed especially during lunchtime. Earlier today, we had to keep the door open to accommodate the line," says Allue Hortaleza, the franchisor of % Arabica Manila, with a strained voice. She's been shouting out customers' orders since 6 a.m.
It was already 3 p.m. on a Friday, and the baristas still seemed to can't get their hands off the coffee machines. The tall glass door and front walls of Arabica reveal the buzz inside, inviting passersby to get to know the newcomer on Bonifacio Global City's bustling 7th Ave.
"The customers understand that they'd have to wait because we make sure that every cup we make is of quality," adds Hortaleza. She also hopes to extend her coffee experience at the original Arabica shop during her trip in Kyoto. "My mom and I are coffee addicts. We try the best coffee shops in every country we go to. One time, we tried Arabica. When we came back here in the Philippines, I still can't forget the taste of Arabica coffee," says Hortaleza.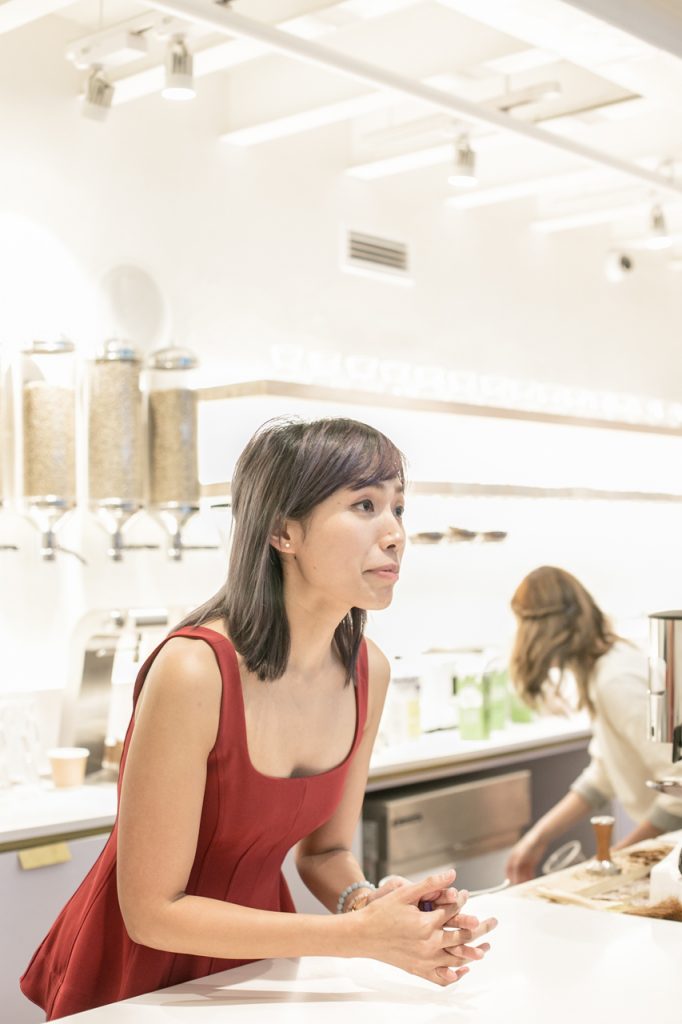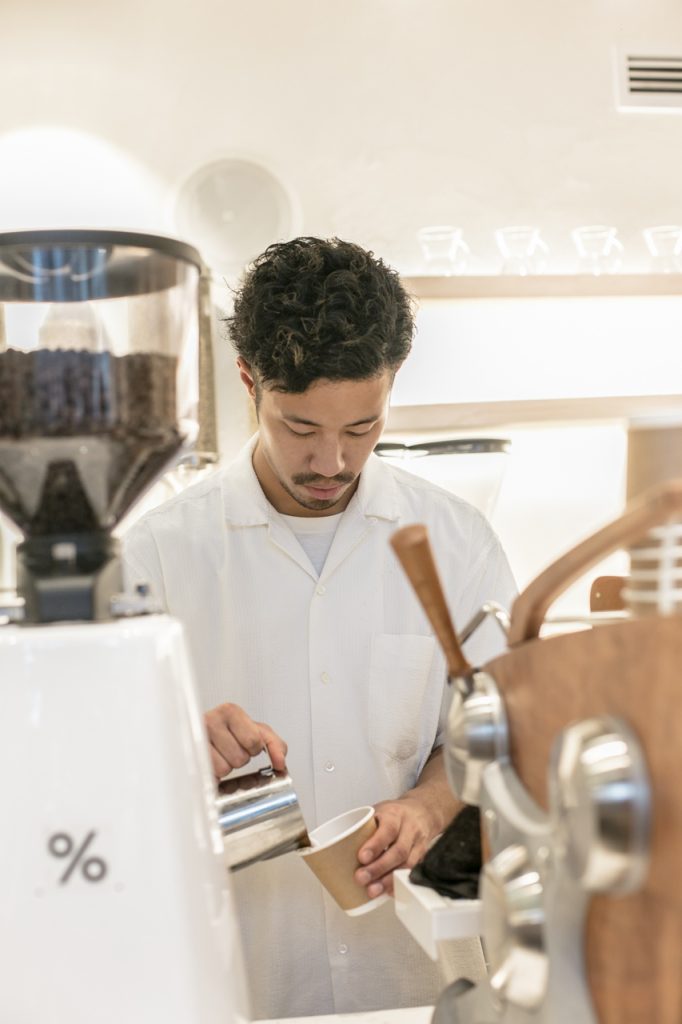 "Everything was smooth and well done—from beans to milk. I can also taste the barista's skill. It was a total experience that's why I [wanted] to bring it here." And she did. Aside from the light wood interiors and bright atmosphere, world latte art champion and Arabica Global head barista Junichi Yamaguchi and Arabica Kyoto head barista Shu Konishi flew to the country to help imitate the vibe of the main branch.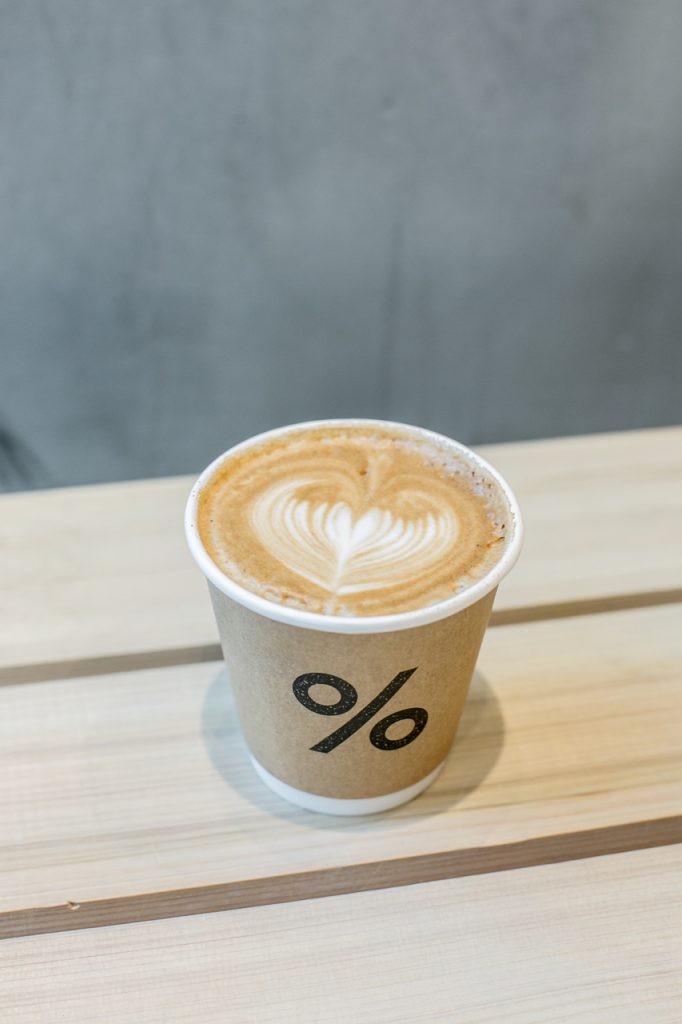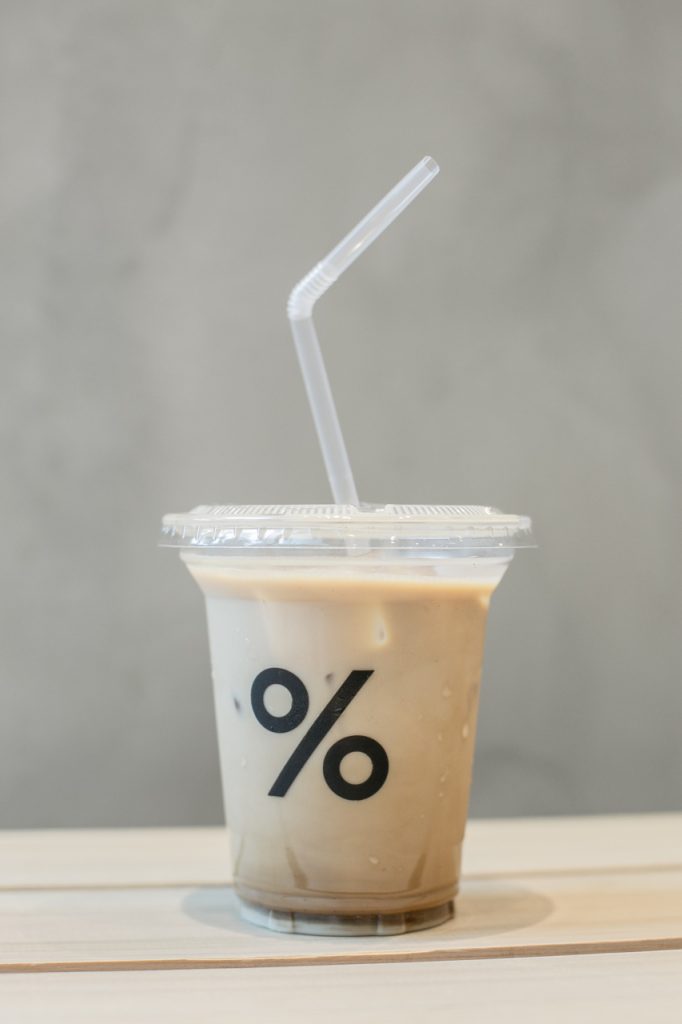 The two trained the baristas of Arabica Manila. Konishi, who was born in Batangas but grew up in Japan, was used to this as he's always been in charge of training new staff. "The training I did for the baristas here was the same as I conduct in Japan. I just teach them how to use our smart roaster, grinder, and other machines. And then that's it. They just practice," he says.
The beans they use are the same as what the main branch in Kyoto uses—a kind of arabica—and they roast them from medium to dark level. The full-bodied blend they produce is apparent in their best-selling Caffe Latte.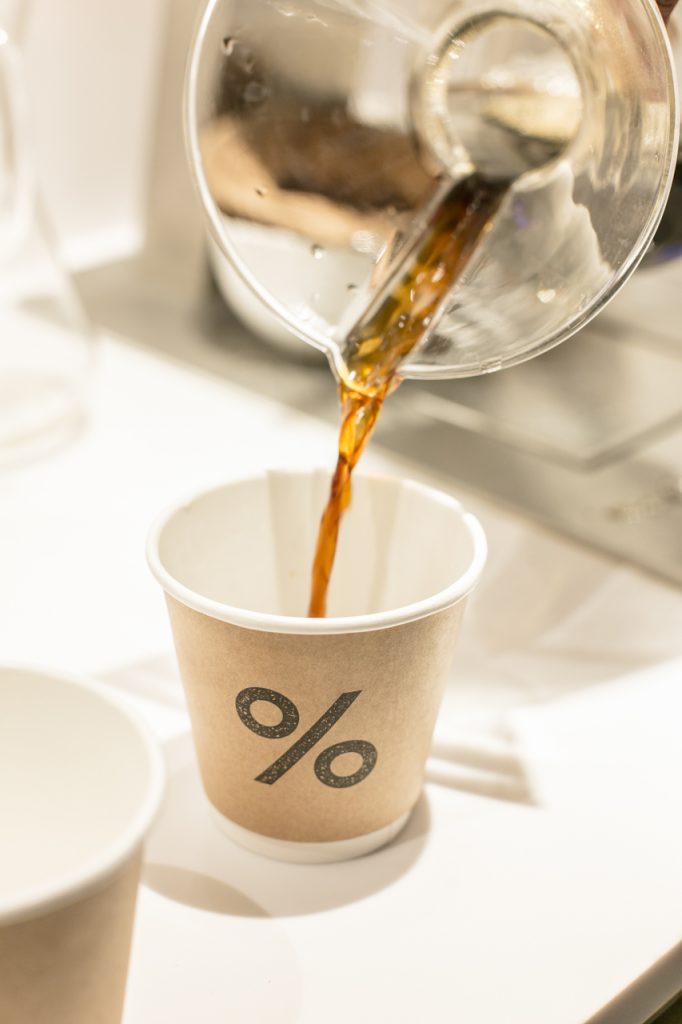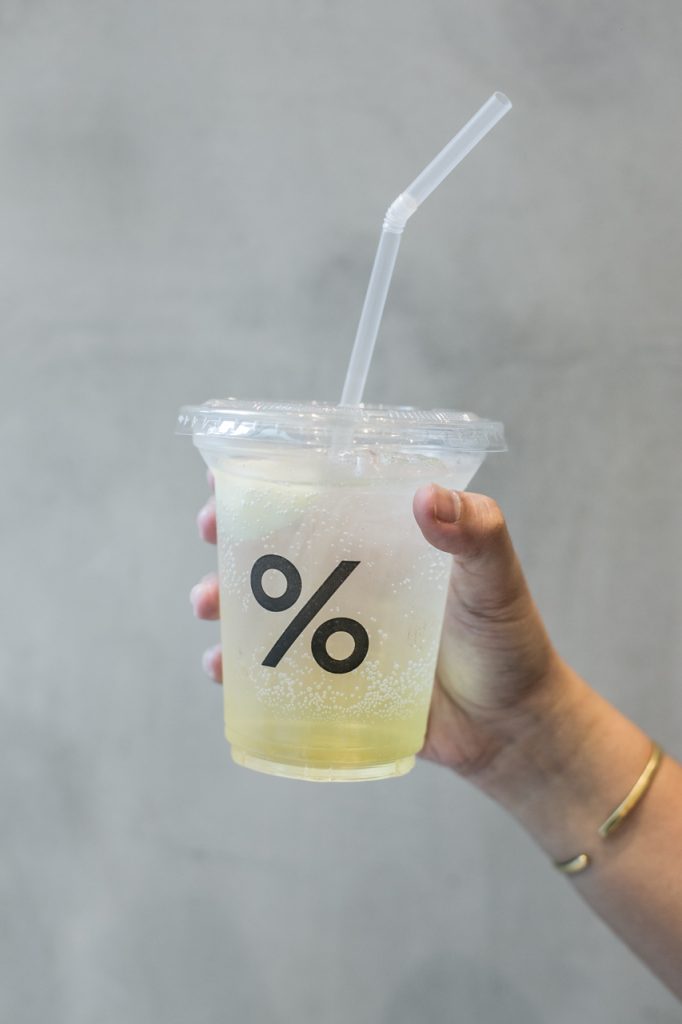 Another best-seller is Spanish Latte, which leans on the sweeter side of the coffee spectrum Arabica offers. Hortaleza tells us that the main branch doesn't have this particular flavor on their menu. "We got the recipe from Arabica Kuwait because our taste profile is similar to theirs—we like sweets."
I had my Spanish Latte iced. And of course, like all chilled sweet drinks (the temperature has something to do with a beverage's flavor), its sweetness isn't as overpowering as I expected it to be. Its lusciousness blended well with the coffee flavor, leaving my miserable uncaffeinated soul beyond satisfied.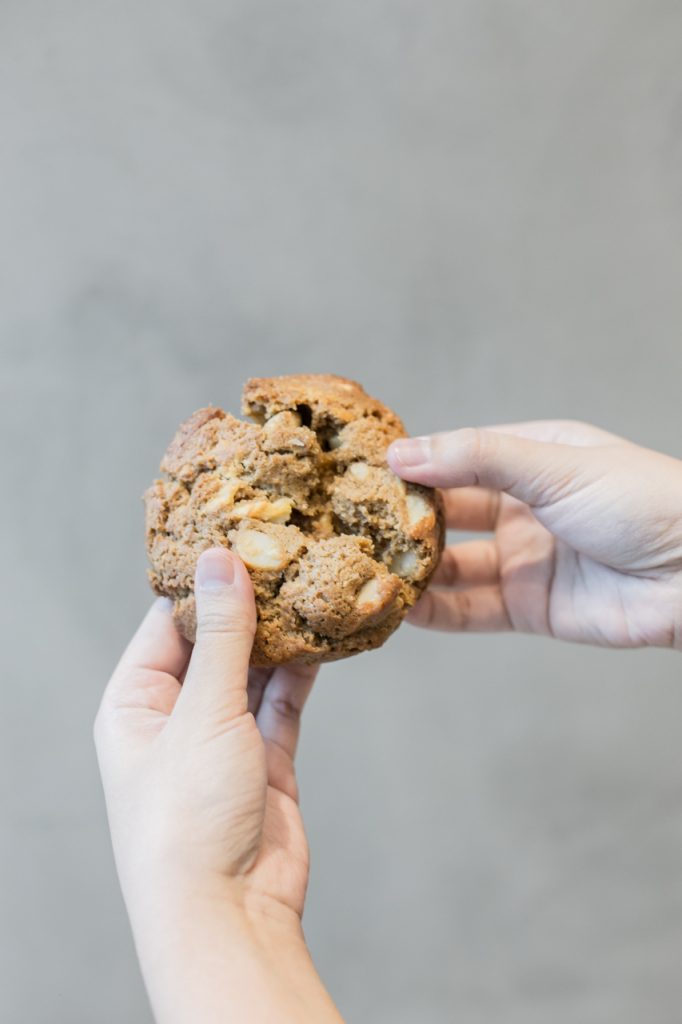 Arabica also offers limited options for pastries. With a bakery on the way, the food menu is expected to expand soon. If you want to get your own beans, they're more than willing to roast them for you, too, according to your preferences.
Konishi confessed that he was worried when the shop first opened a few weeks ago. But when he saw smiles on the customers' faces after sipping their cups of coffee and their eagerness to take photos, a feeling of relief and gladness washed over him.
Arabica is full of promise. I guess we're keeping our eyes on that coffee shop with nothing but a percent sign on its facade.
P.S. That percent sign is actually a coffee branch with two coffee cherries.
Read more:
10 hybrid cafés for those who want more out of their coffee break
Coffee-salting is a thing now
When a furniture store is also a coffee shop
TAGS: arabica manila bonifacio global city city guide coffee shops eats franchise japan kyoto nolisoliph restaurant south taguig
WHY GO?
Go for coffee and dessert in just one cup with Arabica's Spanish Latte
MENU