Carlos Celdran tells us what to expect at the first Manila Biennale
It's going to reacquaint us with public spaces
Jan 25, 2018
Carlos Celdran would get three types of reactions whenever he'd make a pitch for the first ever Manila Biennale: anxiety ("What are you getting yourself into?"), skepticism ("You'll never be able to pull it off"), and cluelessness ("Uh, what's a biennale?").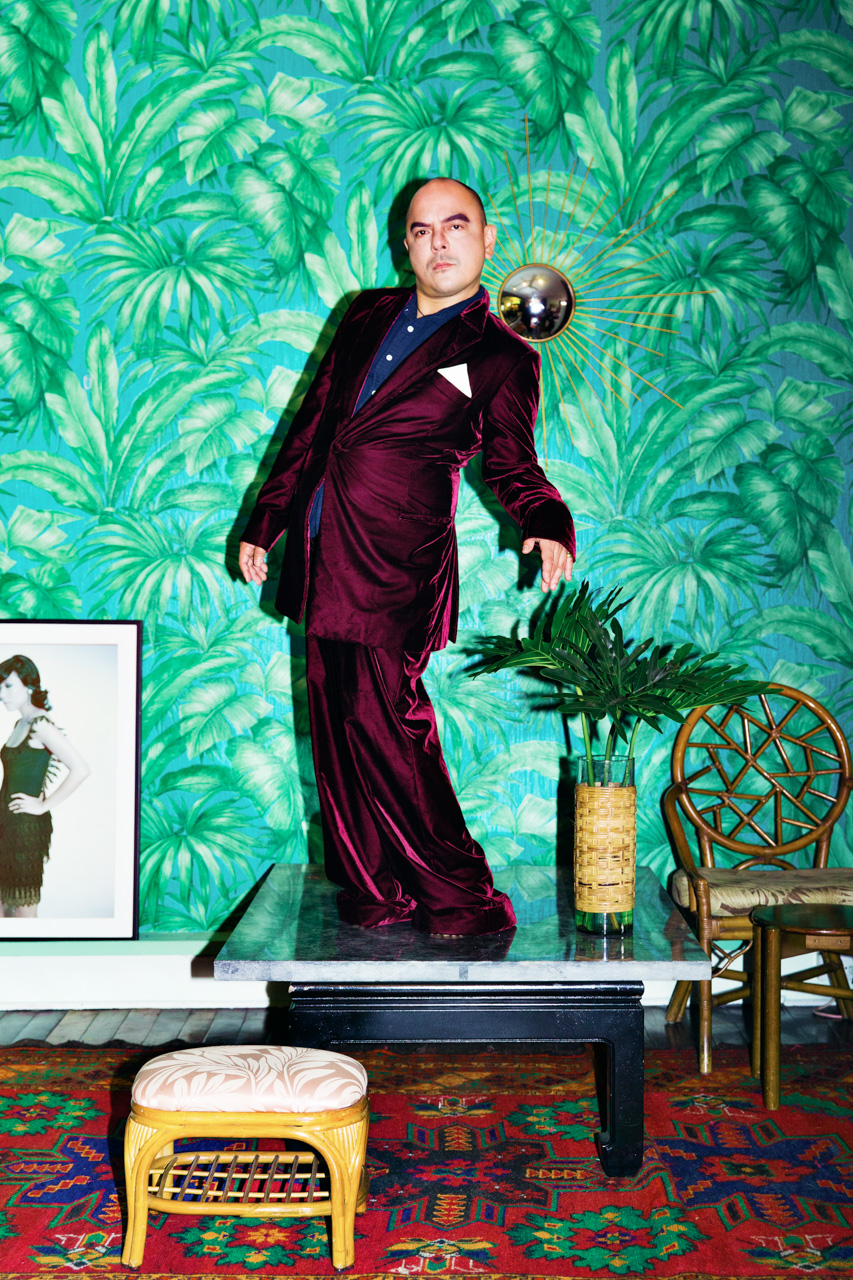 But fortunately for him, the most important group of people he had to convince, the Intramuros Administration, was very open to the idea, as it was imperative that the Biennale be held at Intramuros. "A biennale is when a city invites the world to come and experience art on its own terms—not to buy, not to wander, but really see how the city interacts with the art that we create," Celdran explains. "There's a difference in seeing a painting in a white box and seeing a painting next to the Manila Cathedral."
The not-for-profit Biennale is meant to complement, and not compete, with the numerous art fairs and festivals taking place in the first few months of 2018. The crucial difference with the Biennale is that the city itself would be the show, and the art presented within its walls is meant to act as a catalyst in rediscovering what has been lost over the decades to the culture of commerce.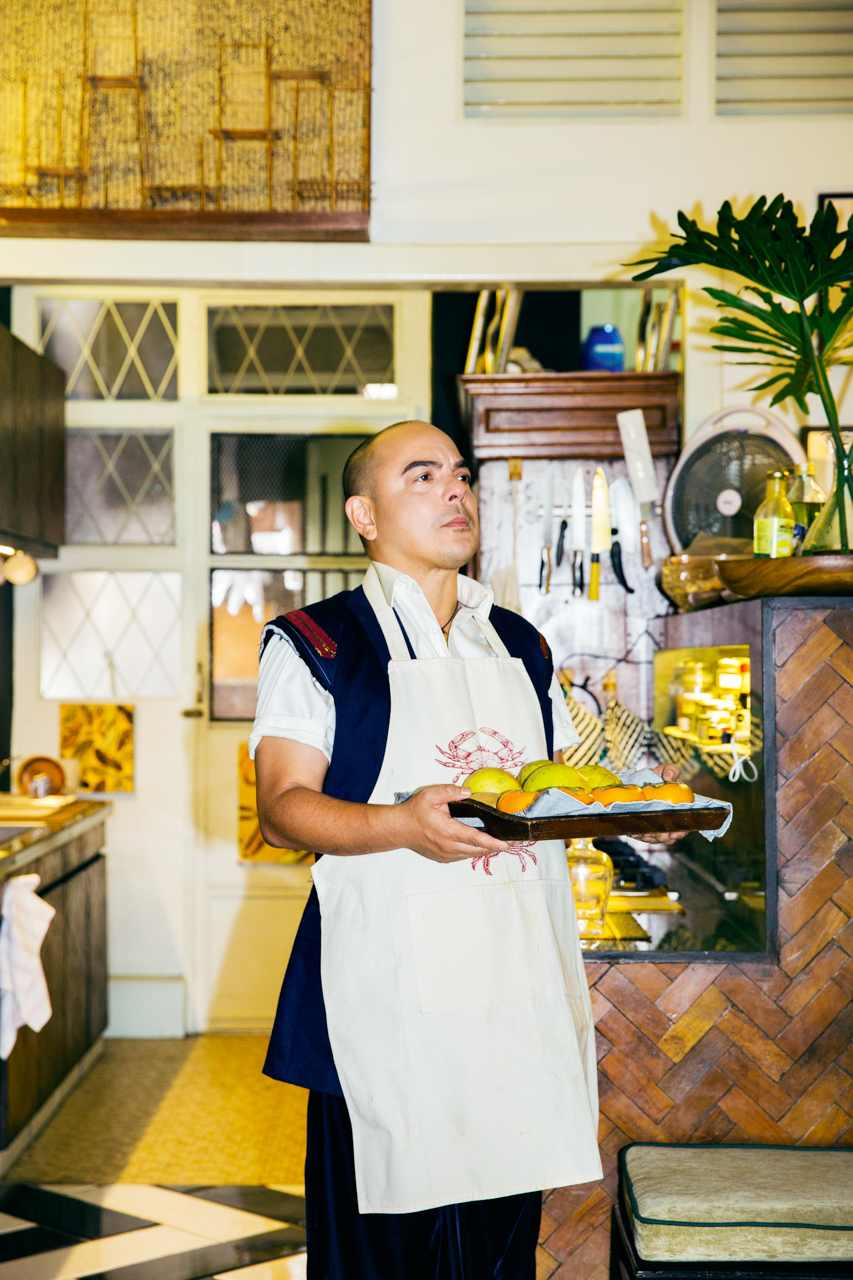 "Had Intramuros not been bombed in 1945, we'd be a very different city [populated with] different kinds of people; even our art would be different."
If you're familiar with Celdran's work, whether in the form of his walking tour, his one-man play, the Manila Transitio, or Damaso, you'll notice that the city has always played a central part in his art/activism. The Manila Biennale, as envisaged by Celdran, is the expansion of this leitmotif. For one whole month, Intramuros will come alive to thousands of visitors who will hopefully see the place the way he does: as a source of inspiration, as a real, living place and not just a tourist spot for balikbayans, and as the heart and soul of a city that has since retreated into its newer, more modern walls.
"Had Intramuros not been bombed in 1945, we'd be a very different city [populated with] different kinds of people; even our art would be different," Celdran says. The trauma that was the complete obliteration of a once-beautiful, cultured, and progressive city had led to a rebuilding that was born out of fear and greed. Bigger and bigger walls came up, creating the culture of the compound, then the controlled environments of Forbes Park, then the air-conditioned malls. "All of a sudden, it became a polarized city. Everything else in between became the extramuros." He muses that there's more art on the walls of houses in Forbes Park and Dasmariñas Village than there are inside local museums.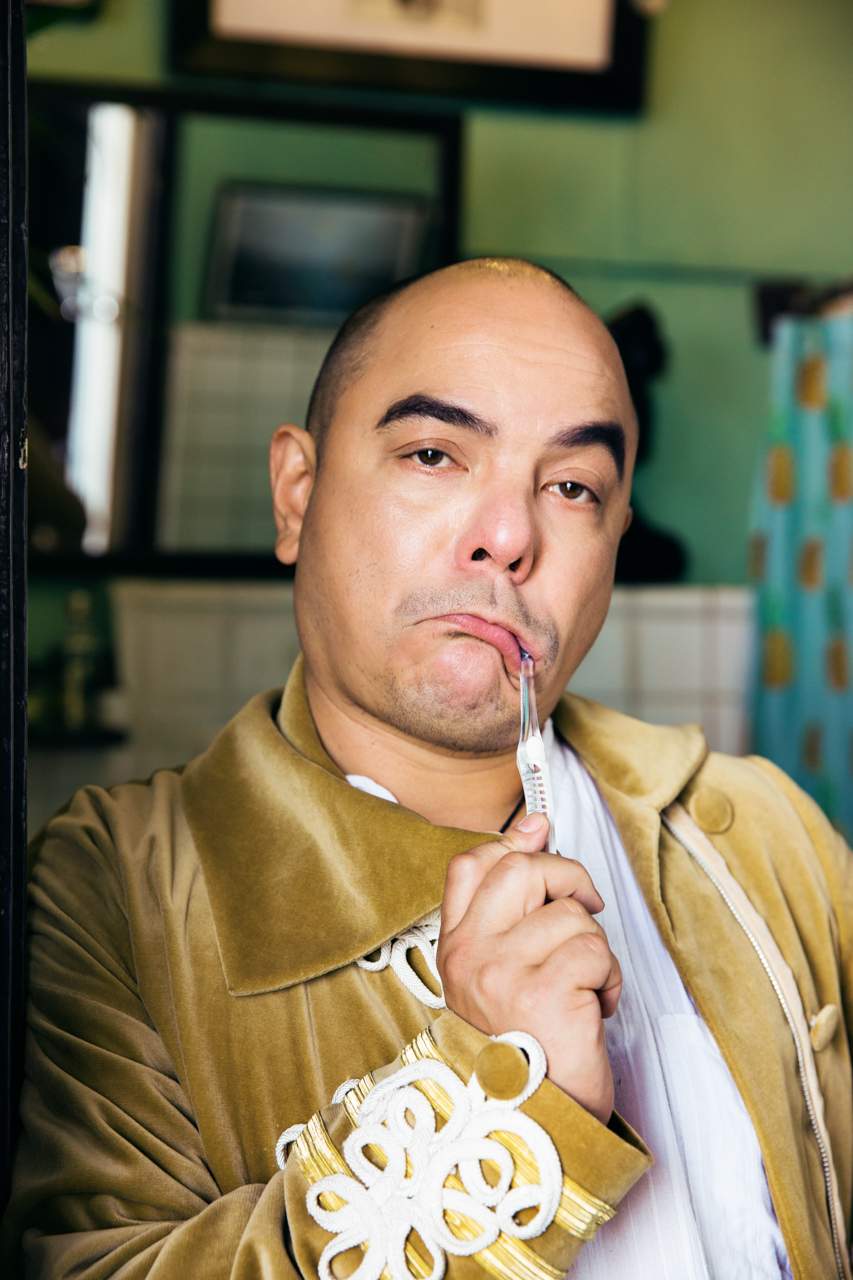 So he wants to bring art and culture back to the center, where it all began. Ringo Bunoan is in charge of curating the artists, who will be given $200 each to create work around the theme "Open City," referring to a period during World War II when Manila was declared an open city. The theme is also about looking to the present and the future, where artists and visitors open up the city and transform it into a space that flows. The participating local and international artists, some of whom will be housed at Victoria Court, the official artists' residence, are encouraged to immerse themselves in Intramuros. "I hate the word 'site-specific,' but aura, context, and environment are what's really most important when you're talking about art," Celdran says. "If not, you're just looking at a cadaver that's hanging on the wall. The [creative] process has stopped."
The Biennale will also hold panel discussions on topics relevant to the art scene today, such as sexual harassment and the role of the gallery in the age of social media. Artists will be given a forum to speak honestly about the issues that affect them without having to perform "like a dancing monkey" in front of collectors, as Celdran, despite having to wear many hats as a producer of the Biennale, is primarily an artist and has only the artists' interests in mind. That said, it also doesn't hurt to teach artists how to fend for themselves, such as getting their own TIN. By participating in the Biennale, the artists will get to show the world that they do what they do for themselves.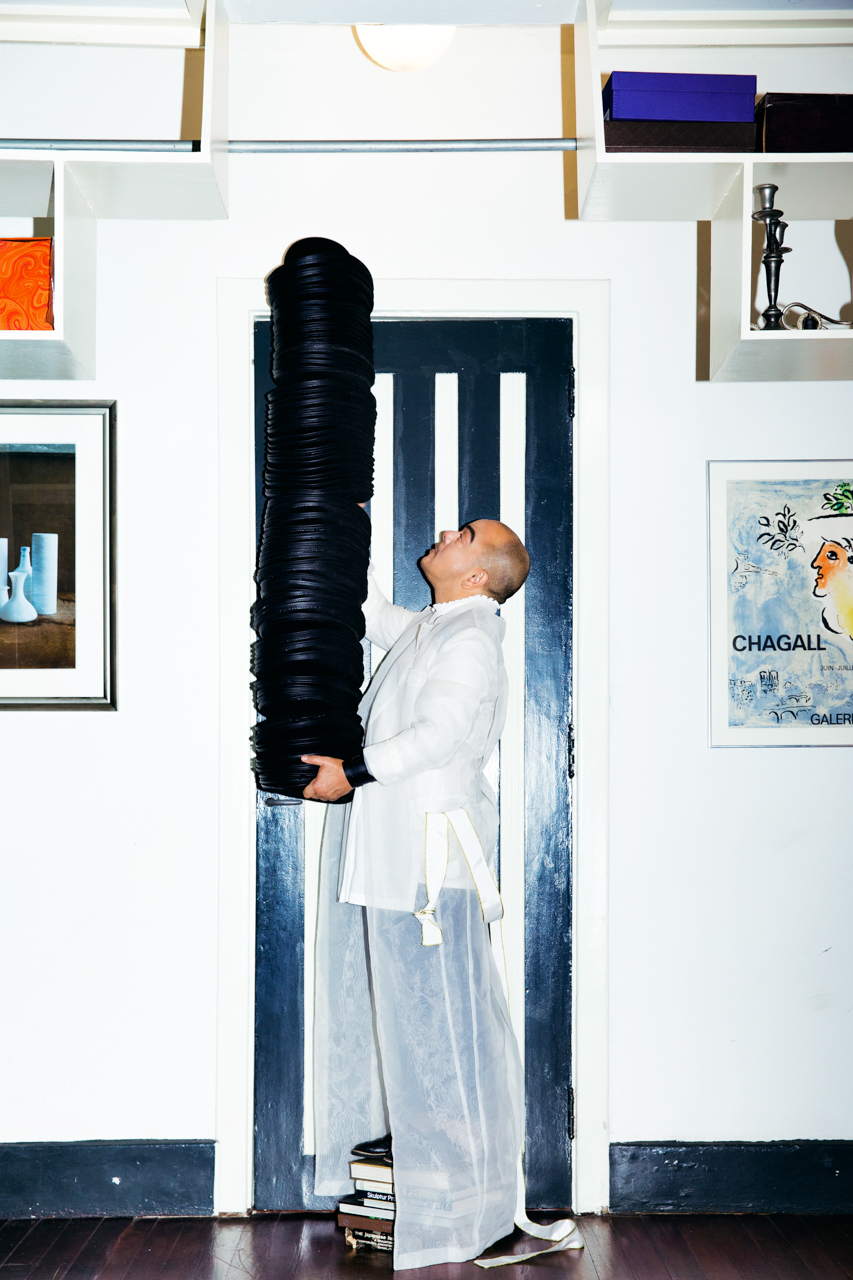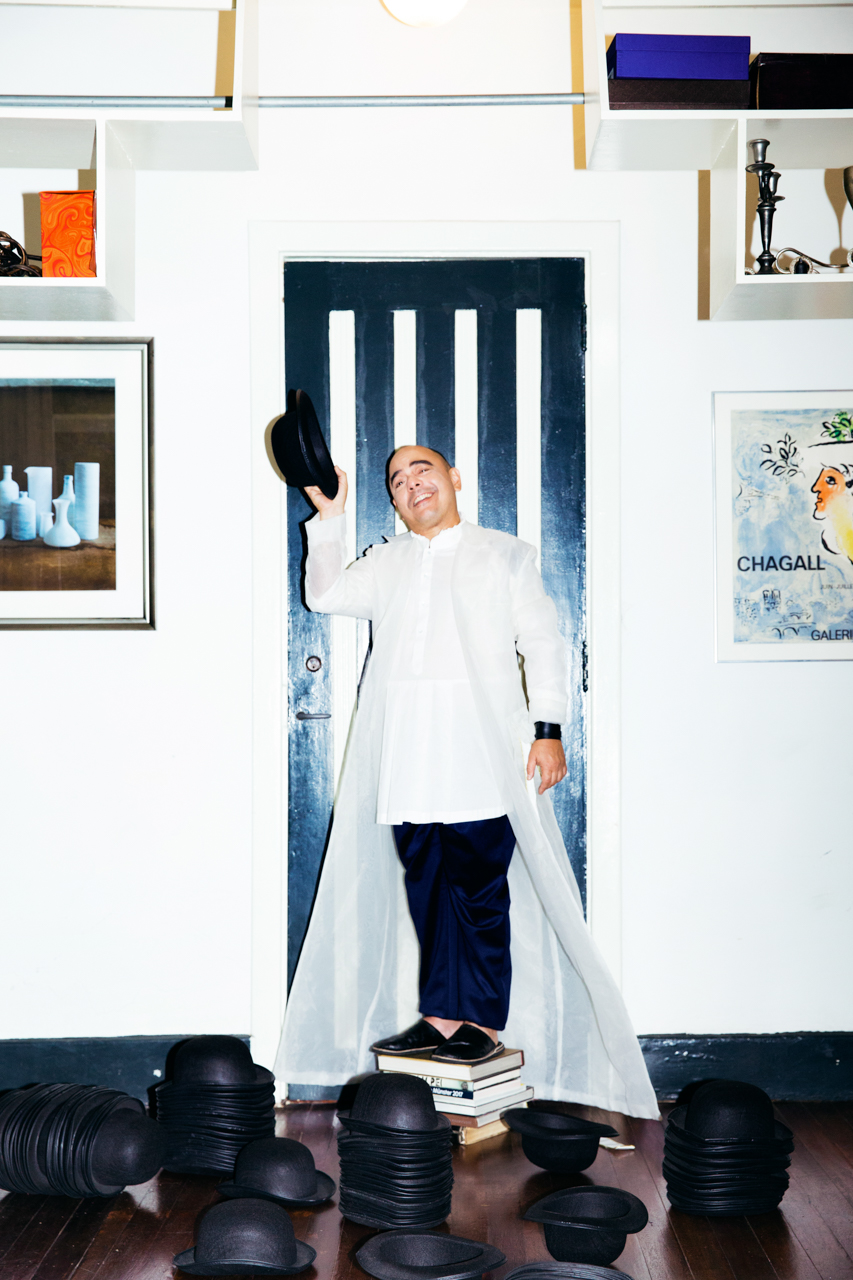 "I hate the word 'site-specific,' but aura, context, and environment are what's really most important when you're talking about art."
Having grown up within the gated community of Dasmariñas Village himself, Celdran made the metaphysical and physical journey to become Old Manila's loudest advocate. He was 14 years old when he started drawing political cartoons (admittedly ripped off from Doonesbury), which legendary cartoonist Nonoy Marcelo took an interest in. Every week, in order to drop off his drawings at the Business World offices, Celdran had to take a bus and the LRT from his posh village to the Port Area, yet it was an incredible journey he looked forward to every week, after realizing that the world out there was much more exciting than what he had found in his cloistered village life.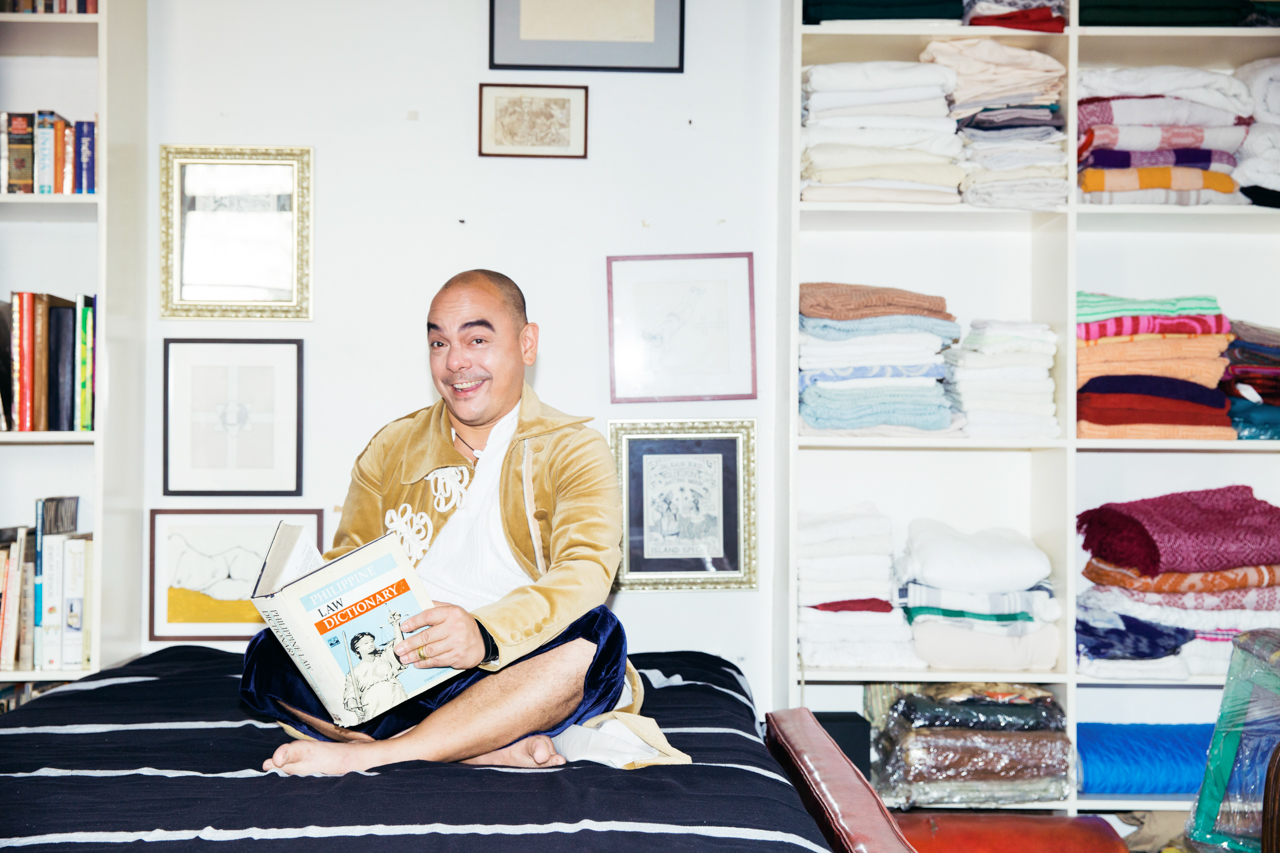 After taking up fine arts at the University of the Philippines, doing an internship under Santiago Bose and BenCab in Baguio, and finishing art school at the Rhode Island School of Design, he returned to Manila and spent the next 15 years living and breathing Intramuros. It was both his muse and his medium, and it was also a place where he has slept in, woken up in, vomited in, gotten arrested in.
But Celdran insists the Biennale is not about him; he's just producing it. And he also happens to know where all the taverns are, where you can find a particular mango tree next to a pile of rubble as well as every single bell, bell tower, wall, and tile. "If I get you curious enough to leave your comfort zone, go downtown to see that sculpture, and hate it on site, I already won."
The Manila Biennale: Open City 2018 opens on Feb. 3 and will run until March 5.
Styling Melvin Mojica
Fashion Joey Samson
Grooming Janica Balasolla
This story originally appeared in Northern Living, January-February 2018
Read more:
The solution to Manila's traffic problem may be in Pasig River
NY-born Filipino restaurant comes home
One/Zero finds its haven in Escolta
TAGS: art artph Biennale Carlos Celdran Intramuros Manila Biennale smartphones