World's oldest Spanish-Chinese dictionary found in UST
It now antedates the 1711 Kangxi Dictionary in Barcelona
Feb 2, 2018
The thick medallion-colored book was sitting on the bookshelf of the University of Santo Tomas' (UST) archives library when two researchers grabbed it. It was labeled vale poco or "of little value" due to inapplicability for contemporary use.
But when the researchers from Taiwan and Spain flipped through the pages, it was like they found a gem: The unassuming bound pages turned out to be the world's oldest and largest extant Spanish-Chinese dictionary.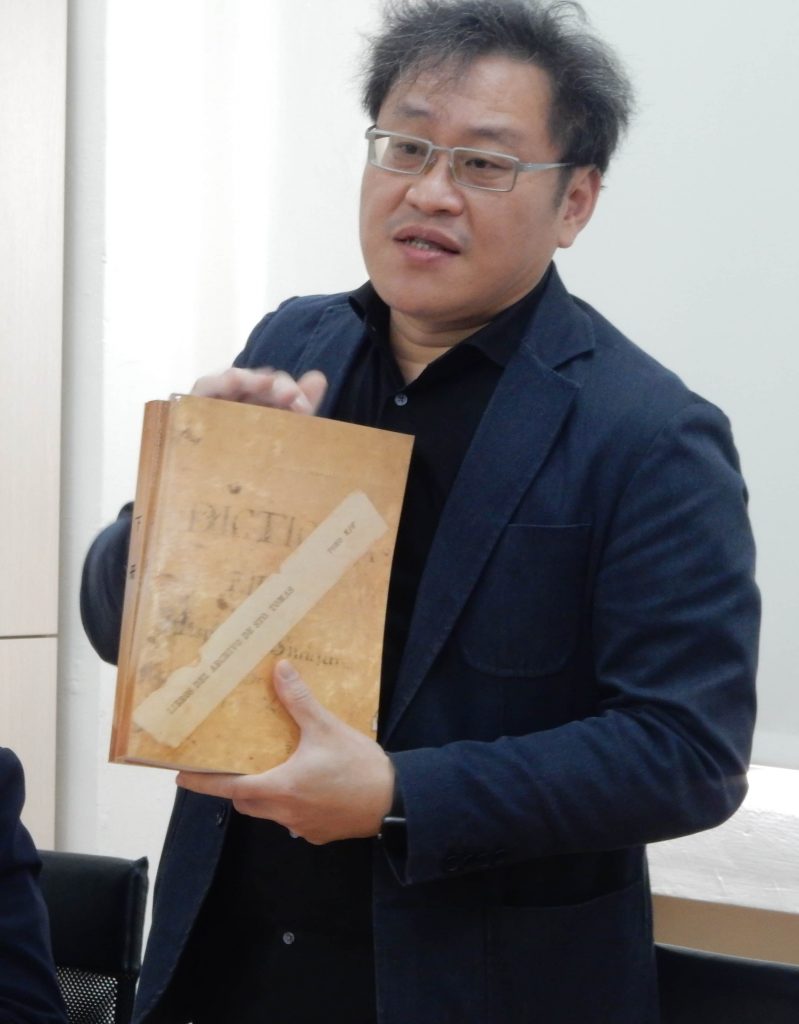 Dr. Fabio Yu-Chung Lee of the National Tsing-Hua University Institute of History in Taiwan and Dr. José Luis Caño Ortigosa of the Universidad de Sevilla in Spain were doing their research at the Miguel de Benavides Library when they found Vocabulario de la Lengua Chio Chiu (A Lexicon of the Changzhou Language). It's about 400 years old and connected to the Spanish occupation of Taiwan in the 17th century.
It consists of 21,000 characters and words and contains Spanish, Fujianese, Hoklo (Taiwan's local language), and Mandarin entries.
"This is a very important material for the study of Philippine-Chinese relations… Philippine history can be redefined through documents such as this… We don't know we are sitting on a mountain of treasures here that other people outside of the University are recognizing," the UST library's archivist Regalado Trota Jose told The Varsitarian.
Featured image courtesy of The Varsitarian
Read more:
Here's where your favorite food idioms came from
Why is our national language Tagalog-centric?
The new Chinese library turns out to be a sham, but these others are not
TAGS: Chinese culture dictionary language library nolisoliph Spanish University of Santo Tomas Vocabulario de la Lengua Chio Chiu