Self-employed? It's time to change your VAT status
You only have until Mar. 31
Feb 5, 2018
The Department of Finance (DOF) Bureau of Internal Revenue (BIR) released an advisory last week stating that self-employed individuals and professionals "whose gross sales or receipts don't exceed P3 million MAY change his/her status from VAT to non-VAT on or before Mar. 31."
This comes with the new tax reform program or TRAIN (tax reform for acceleration and inclusion) law. Under this law, the non-VAT taxpayers will have the option to avail of either the graduated rates stated in the amended tax code, or an eight percent tax on gross sales or receipts and other non-operating income in excess of P250,000.
For a complete overview, check out DOF's infographic below: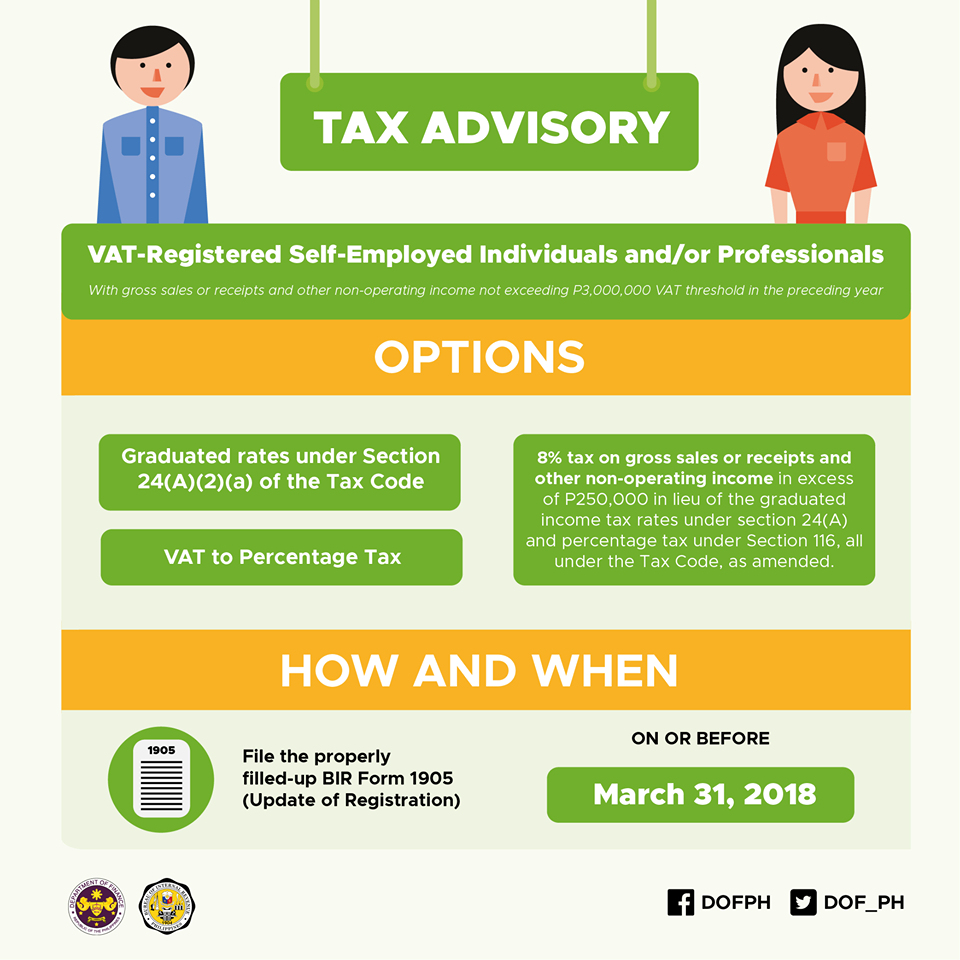 You can also read a complete copy of the advisory via BIR's website.
Header photo courtesy of TheSelfemployed.com
Read more:
LOOK: What you need to know about the new tax law
TAGS: 2018 tax law BIR Department of Finance fixture new tax law News nolisoliph tax tax advisory tax reform TRAIN Law