5 out-of-town art galleries to visit on your next trip
Time to put these galleries in your itineraries
Feb 7, 2018
We already know the galleries that are getting all the rage here in the metro, and they've already become household names in the art circle. And since it's the National Arts Month, how about let's give the following art galleries the veneration they deserve, as well?
Make sure to drop by these art spaces representing the locals when you visit these provinces.
Batanes
3900 Brgy. Kaychanarianan, Basco, Batanes
Yaru is the province's first and only art gallery. Located along the National Road and a few meters away from Basco Port in Batanes, you can't really leave the island without dropping by this tiny yet charming art space. It was founded in 2011 by a collective of local artists called Yaru Nu Artes Ivatan (Bayanihan of Ivatan Artists).
Support Ivatan artists by buying paintings of the locality—people of Batanes, lighthouses, scenic spots—as well as trinkets and souvenirs like refrigerator magnets and shirts.
Baguio City
366-C Tacay Rd., Pinsao Proper, Baguio City
Stepping into the Tam-Awan Village in Pinsao Proper, Baguio City is like entering a diorama. It's a whole new world with traditional Ifugao and Kalinga huts built along walking trails and signs narrating the indigenous people's life. Inside the huts, particularly the one called Bugnay, there are carvings and artworks that are up for grabs.
Cebu City
The Crossroads, Banilad, Cebu City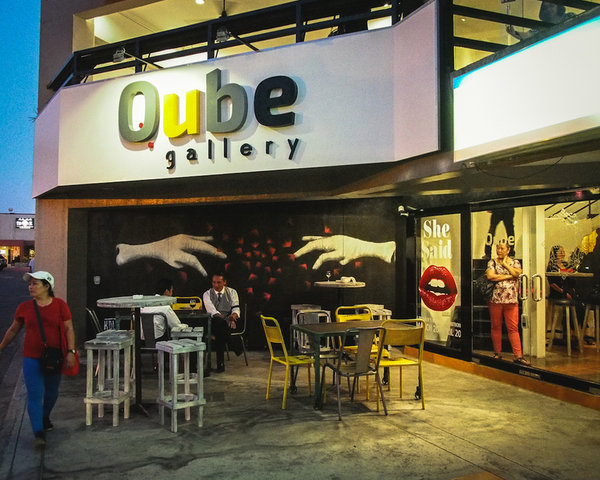 Qube is a contemporary art space established in 2013 in lifestyle arcade called The Crossroads in Banilad, Cebu. It's all about promoting fine artists in Southern Philippines, with an active calendar of 16 shows a month. It also joins two international art fairs a year, including last year's Art Central in Hong Kong.
Davao City
Doña Vicenta Vill., Bajada, Davao City
This eye-catching boutique hotel in Davao City doubles as an art gallery of renowned Mindanaoan artist Kublai Millan (his family owns the hotel). Get ready to be overwhelmed by visual art as the walls of the hotel's corridor, as well as every nook and cranny, are filled with Millan's oeuvres in different forms and medium.
Bacolod City
2F Art District Main Bldg., Lopue's Mandalagan, Bacolod City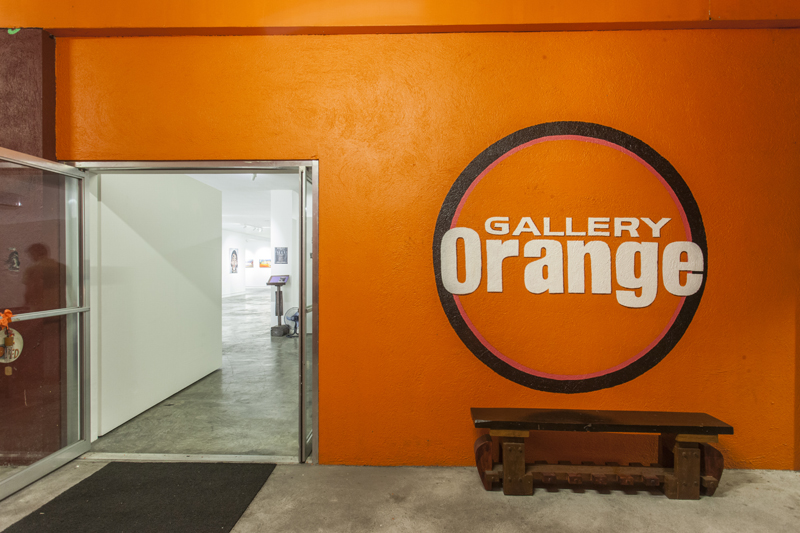 Established in 2005, Gallery Orange is the first professionally-run gallery in Negros by visual artist Charlie Co and businessman Victor Benjamin Lopue, III. As there's a limited space for exposure for artists from the Southern Philippines, the two formed this space as "a venue that addresses the needs of the local artist community for constant exposures, dialogue & forums, artists' talks and most especially for the discipline and credibility facilitated by curated exhibitions."
Header image courtesy of Ralph And Voluntourism
Read more:
Here's what not to do at Art Fair Philippines 2018
Carlos Celdran tells us what to expect at the first Manila Biennale
New gallery in Ermita is a hub for contemporary art
TAGS: art galleries arts bacolod city Baguio City batanes cebu city davao city nolisoliph