Hotel restos' Chinese New Year specials you shouldn't miss
Spend the long weekend in these hotels, too
Feb 14, 2018
It's Chinese New Year on Friday and you know what that means: a whole day of hanging out with the family (no work and classes!) and eating the best Chinese food in town.
Of course, the perfect place to indulge in good dumplings is Binondo. If you're planning to join the festivities there, we've made a guide on how to efficiently and affordably navigate and dine in Manila's Chinatown (and the world's oldest Chinatown).
But if you're planning to take your dining experience up a level and have a staycation throughout the long weekend, here are some hotels that have Chinese New Year specials:
Aseana Ave. cor. Macapagal Ave., Entertainment City
Roxas Blvd., Parañaque City
800-8080

Premium Chinese restaurant Crystal Dragon is offering Lunar Chinese New Year special menu. It has Yung Sheng salad, also known as Lo Hei, which means "tossing up good fortune" in Cantonese.
You can try the new dishes in their a la carte menu, too, such as Oven-baked Marinated Cod Fish Fillet with Fragrant Golden Garlic, Slow-cooked Supreme Fish Maw with Abalone and Pork Knuckle in Claypot, and Oven-roasted Manuka Honey Marinated Kurobota Pork Slice with Pork Liver.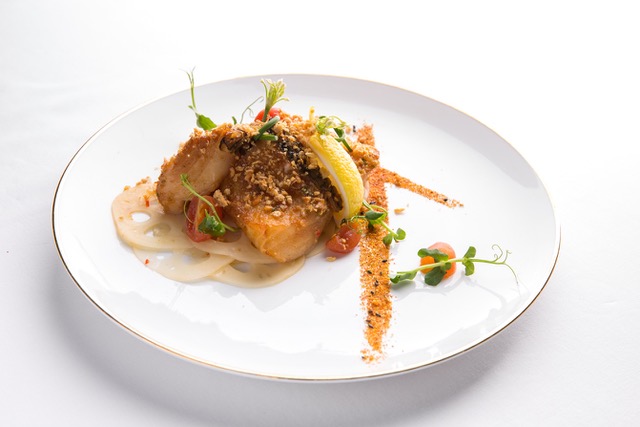 If you're coming in a group of four to six, they have the Happiness and Abundance five-course set menus.
The casual dining restaurant Noodl8 has a Lunar New Year special menu, as well. Try their festive dishes for the whole month of February: Chun Juan, Shou Mian, Steamed Lemon Custard Bun, and Coconut Tart.
Sofitel Philippine Plaza Manila, CCP Complex
Roxas Blvd., Pasay City
832-6988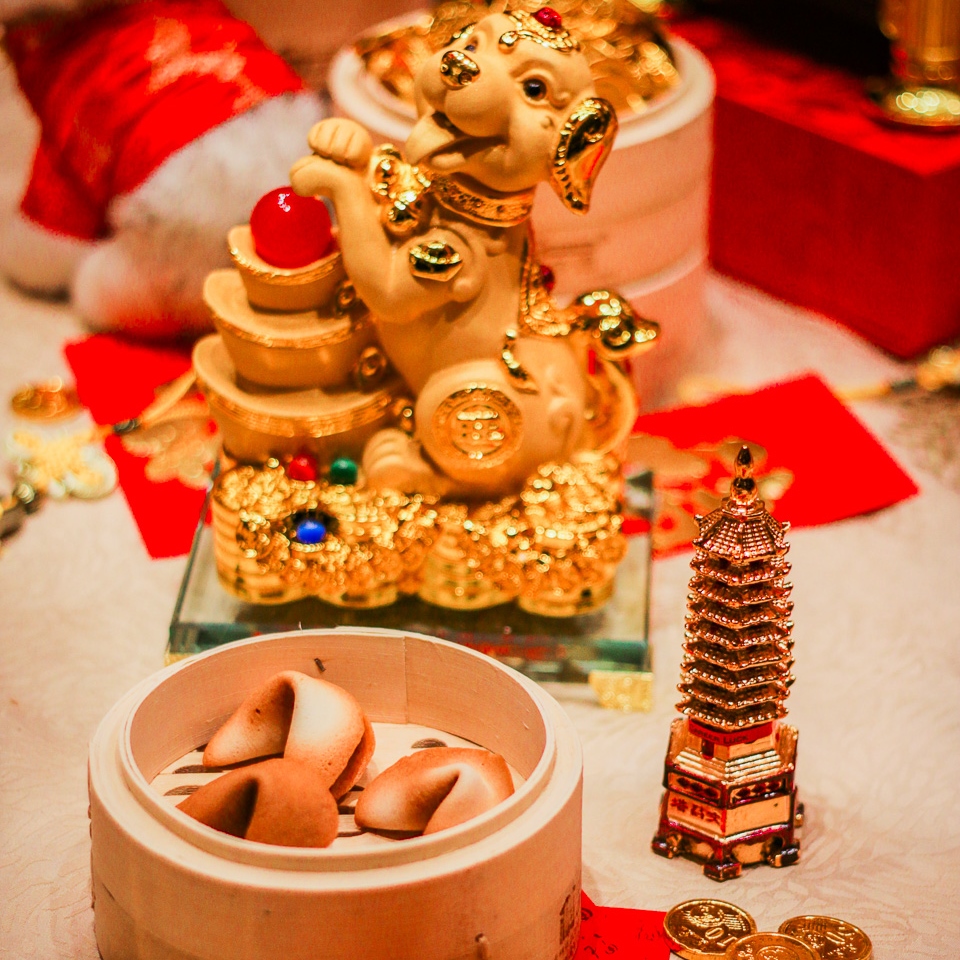 The Chinese section of Sofitel's flagship restaurant Spiral is offering dishes that revolve around the concept of He Jia Huan Le or "felicity." "I have prepared a grand feast for families to share as they welcome prosperity, happiness, and good fortune into their lives," Resident Chinese Chef Michael Tai said.
To celebrate the new Lunar year, Spiral has 17 new dishes including Dragon Phoenix Platter (salted egg yolk crab, fried eel, black pepper crocodile, prawn with Cereal butter, Singapore style fried chicken wings), the Long Live Noodle, Treasure Fried Rice, Manchu Han Hot Pot, and Kung Pao Frog Legs.
Eat and watch a traditional Dragon Dance and breathtaking performance from featured Chinese acrobats in the restaurant.
United Nations Ave. cor. Ma. Orosa St.
Ermita, Manila
526-1212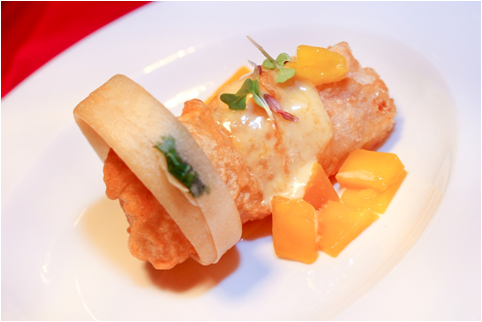 Chef Maurice Toh of Waterfront Manila is bringing back well-loved dishes by Chef Lee Yan Feng of the hotel's former Peony Garden Chinese restaurant aside from traditional Chinese cooking. And they will be offered in a buffet.
The main course includes tasty and filling entrees: Steamed Barramundi with Jiang Zheng Sauce, Deep-fried Boneless Chicken with Sweet and Spicy Chili, Stir-fried Clams with Ginger & Chilli Onion Sauce, Garlic Salt & Pepper Pork Rib, Deep-fried Pork Rib with Honey Sauce, and Stir-fry Green Bean with XO Sauce.
Newport Blvd.
Pasay City, Manila
908-8888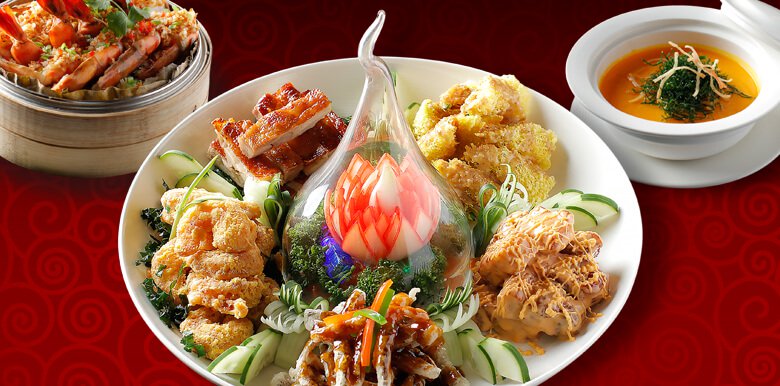 Resorts World Manila's own fine-dining Cantonese restaurant Passion is welcoming the Year of the Dog with a treat that comes in the form of an eight-course meal. The gastronomic adventure starts with a ceremonial Yee Sang Lo Hei salad, a symbol of abundance, prosperity, and vigor.
The restaurant's Lunar New Year set menu has the following: the signature Lucky Five Blessings (Wufu Lin Men), Braised Crabstick with Gold Soup, Wok-fried US Scallops with XO Sauce, Steamed Garlic Prawns with Rice in a Bamboo Basket, and its signature Steamed Live Garoupa with Sour Plum Sauce.
1600 Meralco Ave.
San Antonio, Pasig City
720-7777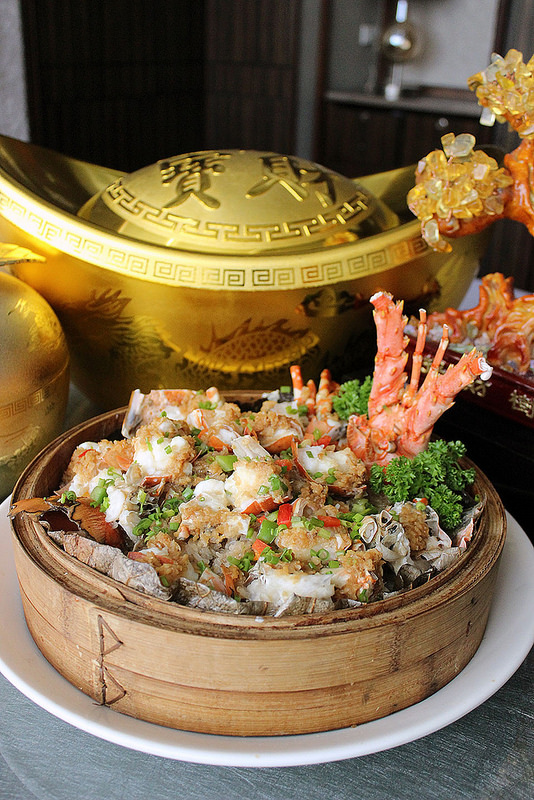 The bellwether contemporary Cantonese restaurant of Marco Polo Ortigas Lung Hin has whipped up something special, too. Of course, there's the ceremonial Prosperity Toss with Salmon Yu Sheng salad.
If you're with the family, its Double Prosperity set menu including the classic Barbecued Roasted Pork, Crispy Roasted Hong Kong Chicken, and Sauteed Fresh Scallops with Fresh Squids and Broccoli; and the Endless Fortune, featuring Steamed Fresh Lobster with Glutinous Rice in Bamboo Basket, Half Crispy Roasted Suckling Pig, and Steamed Live Abalone with Minced Garlic.
Featured image courtesy of Resorts World Manila
Read more:
Feng shui colors that bring more positive energy into your home
People in Binondo are burning money during Ghost Month for luck
Eat your way through Chinatown for P500 or less
TAGS: Chinese New Year nolisoliph