A two-story bahay na bato along San Juan de Letran St. in Intramuros nestles Destileria Limtuaco's collection of bottles, barrels, and machinery dating back to the 19th century. It also houses mementos of generations of master blenders.
For 35 years, this assemblage that tells the tale of the oldest family-owned distillery in the country is only for the eyes of the owners, family, and their guests.
"We've been building the museum [and putting it together] since 1982 and bringing guests there since," says Aaron Limpe-Aw, business development manager of Destileria and family member.
"I guess opening it to the public was always the plan of my grandfather (Julius Limpe) and mom (Olivia Limpe-Aw). But there was never really a big push." Until now.
On Jan. 29, the family has decided to share its history with everyone as the museum opens its doors to the public.
Actually, the museum has been ready for the world since 2014. However, the Limpe-Aw family's lack of experience in curating a museum curbed the plan. "From time to time, we add things, remove [some], change [some]. It became a neverending cycle," confesses Limpe-Aw.
"Then the Intramuros Administration (IA) met with me last year. They were telling me how their focus is to open more attraction in Intramuros. They incentivized us to open by extending any assistance we may need to open. To my knowledge, it's actually the first time that the IA noticed in the museum and offered its support so we're very thankful for that." Artist Marika Constantino is the museum's curator.
The timing of Destileria Limtuaco Museum's opening is also perfect as the first Manila Biennale in Intramuros has just commenced.
A tour of the museum is available and if the guests are of age, they can upgrade their regular tickets to have alcohol tasting at the end of the tour. They can choose from the distillery's wide range of products (but sorry, a serving per product only).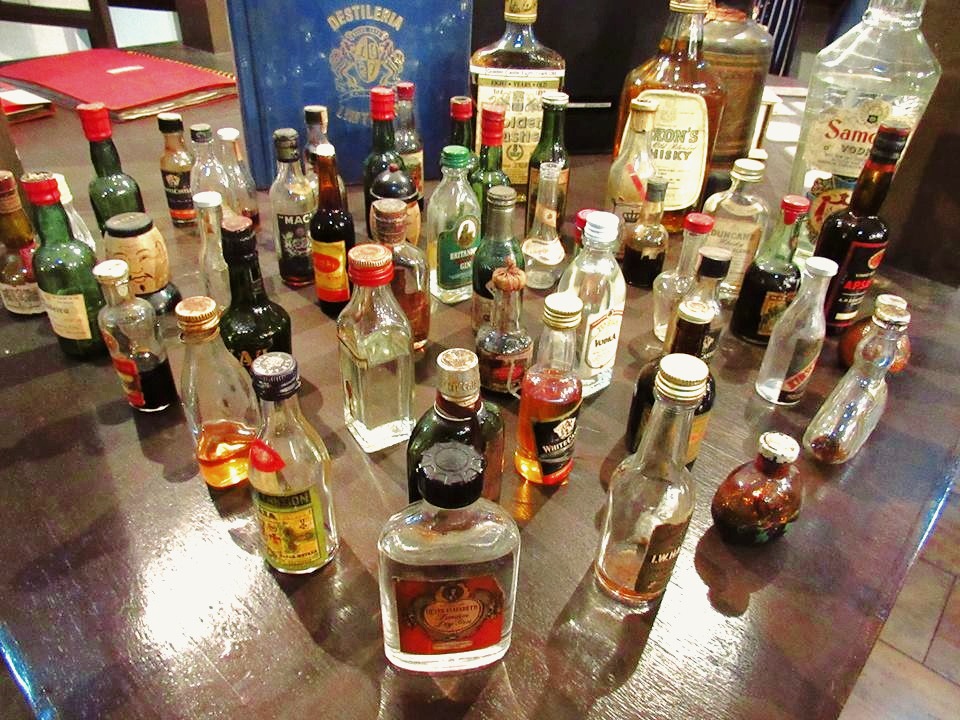 So what's special about the museum aside from the wide array of alcohol bottles?
"We have a portion there called The Gallery where the exhibit will change from time to time. We'll also be opening the space for private functions," says Limpe-Aw. "Lastly, we're looking to have pop-up bars outside, but not fancy at all," he clarifies. "More like street side inuman type pop-ups." Even better.
482 San Juan de Letran St., Intramuros, Manila
Tuesday to Sunday, 9:00 a.m. to 6 p.m.
Rates:
Adult – P100.00
Student – P50.00
Tasting upgrade – P100.00 (adults only)
Photos courtesy of Destileria Limtuaco
Read more:
Julius James is the first whisky of its kind in the country
This tap room is mixing beer in everything, and it's beautiful
Alamat boasts craft beers and local fare
Writer: YAZHMIN MALAJITO