8 Instagrammable restos for your #FeedGoals
There's something for every kind of feed
Feb 14, 2018
Let's be real: One of our favorite pastimes is scrolling through the multitude of carefully planned and composed posts on Instagram. Sometimes it can be a little daunting to pick the next location for your post, so here are some IG-worthy places to visit depending on your #feedgoals:
Clean, simple, minimalist
harlan+holden Rockwell Glasshouse
R1-GH, The Glass House, Rockwell Center, Makati City
(also in Greenbelt 3, Makati, 1228 Metro Manila)
11 a.m. to 3:45 p.m., 6 p.m. to 10:30 p.m.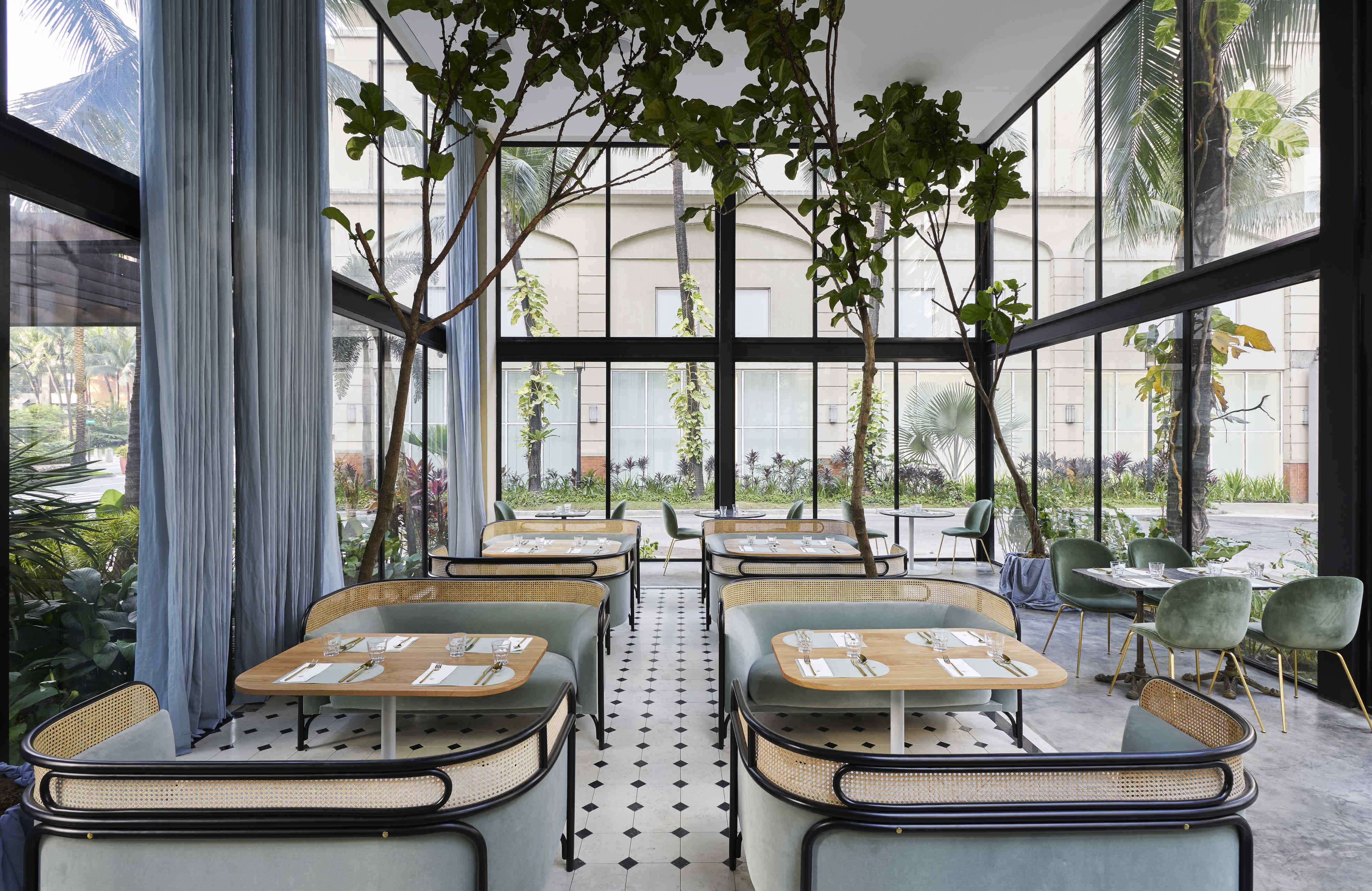 Rockwell Glasshouse by harlan+holden is a new chic lifestyle restaurant popular with the younger crowd in the country. Aside from selling minimalist clothing the brand is known for, its restaurant features a menu with gluten-free and vegan options to start your week on a healthy foot. The restaurant also happens to be very aesthetically pleasing, with tall glass windows mimicking a greenhouse structure, perfect for direct light and a clean, crisp feed.
Black Bird
Nielson Tower, Ayala Triangle, Makati Ave., Makati City
11 a.m. to 11 p.m.
Originally a World War II U.S. Air Army tower, Blackbird at Nielson Tower transformed to what is now a state-of-the-art dining on the outskirts of Ayala Park. Aviation-themed, this contemporary European and Asian fusion restaurant radiates simple elegance not only with its beautifully-prepared food bursting with flavors but also with its black and white motif. Its high ceilings complete with black-framed windows give the whole place a bright and spotless modern feel. Perfect if you're going for a monochrome feed!
Samba
8F Shangri-La at the Fort, Bonifacio Global City, Taguig City
6 p.m. to 10:30 p.m. Mondays to Thursdays, 12 p.m. to 3 p.m., 3 p.m. to 10:30 p.m. Fridays to Sundays
Located right next to the poolside of Shangri-La at the Fort, it is no wonder why Samba yields a perfect relajada vibe. Diners have the option to eat outside alongside the tropical palm trees and illuminating pool. With the natural lighting and bright white furniture, Samba is heaven for anyone who wants to post something with a fresh feel. Moreover, the Peruvian-inspired food is also super aesthetic with rich contrasting colors against the white plates—perfect for any foodgram!
Colorful
Bench Cafe
2F Bench Flagship Store, Bonifacio High Street, 9th Ave. cor. Lane O, Bonifacio Global City, Taguig City
11 a.m. to 10 p.m.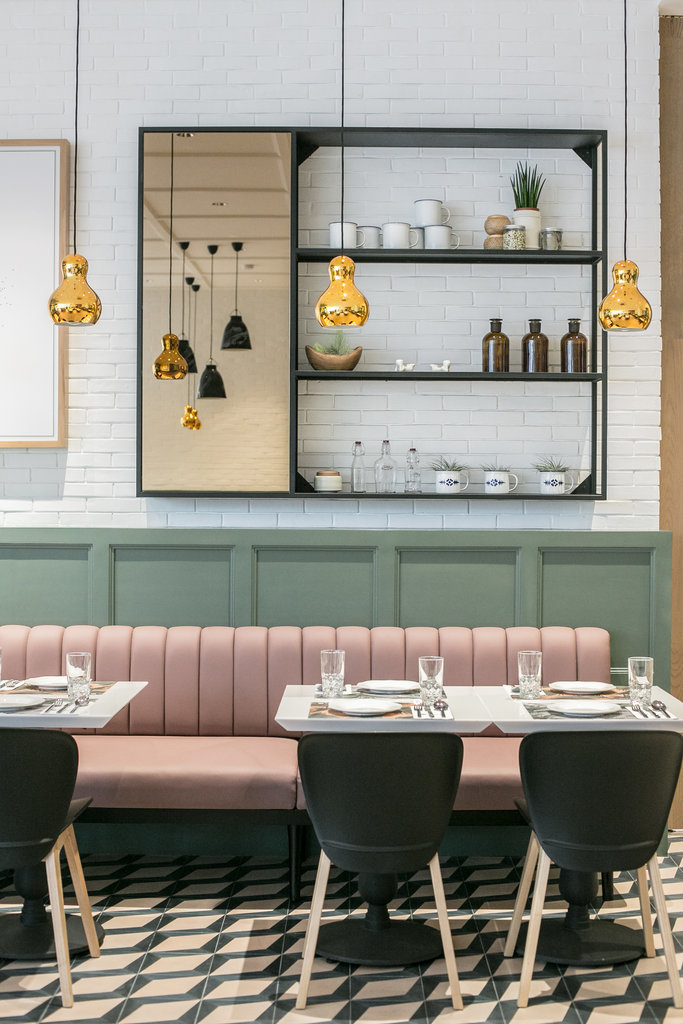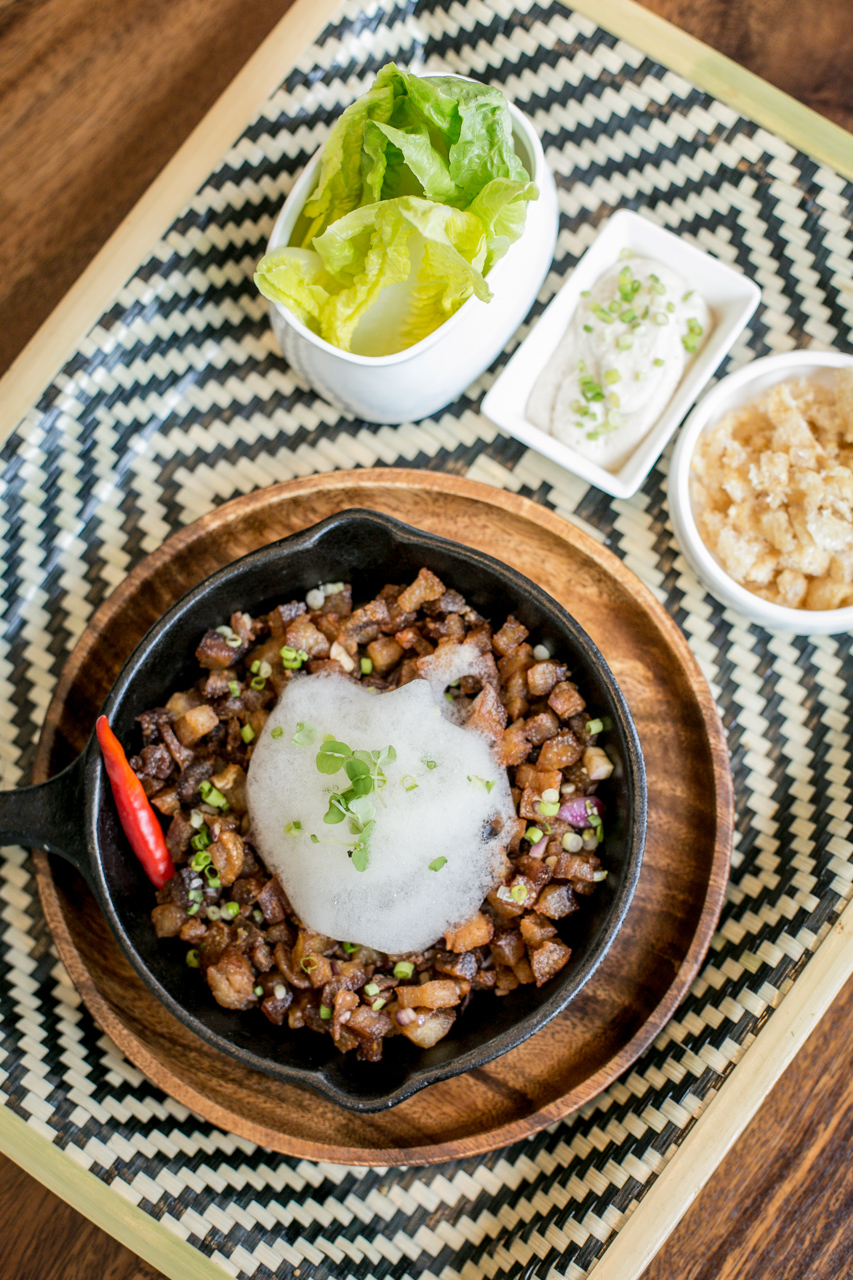 Fittingly young and chic, the newly opened Bench Cafe sits above the Bench clothing store. Its light floral placemats and pastel pink and green theme give us modern day Grand Budapest hotel vibes with the local twist that Bench firmly promotes. Bench Cafe hits the spot for whoever wants a tender sisig (one of their bestsellers) and a dreamy IG picture at the same time!
Ping Pong Diplomacy
3F SM Aura Premier, C5 Road cor. 26th St., Bonifacio Global City, Taguig City
10 a.m. to 10 p.m.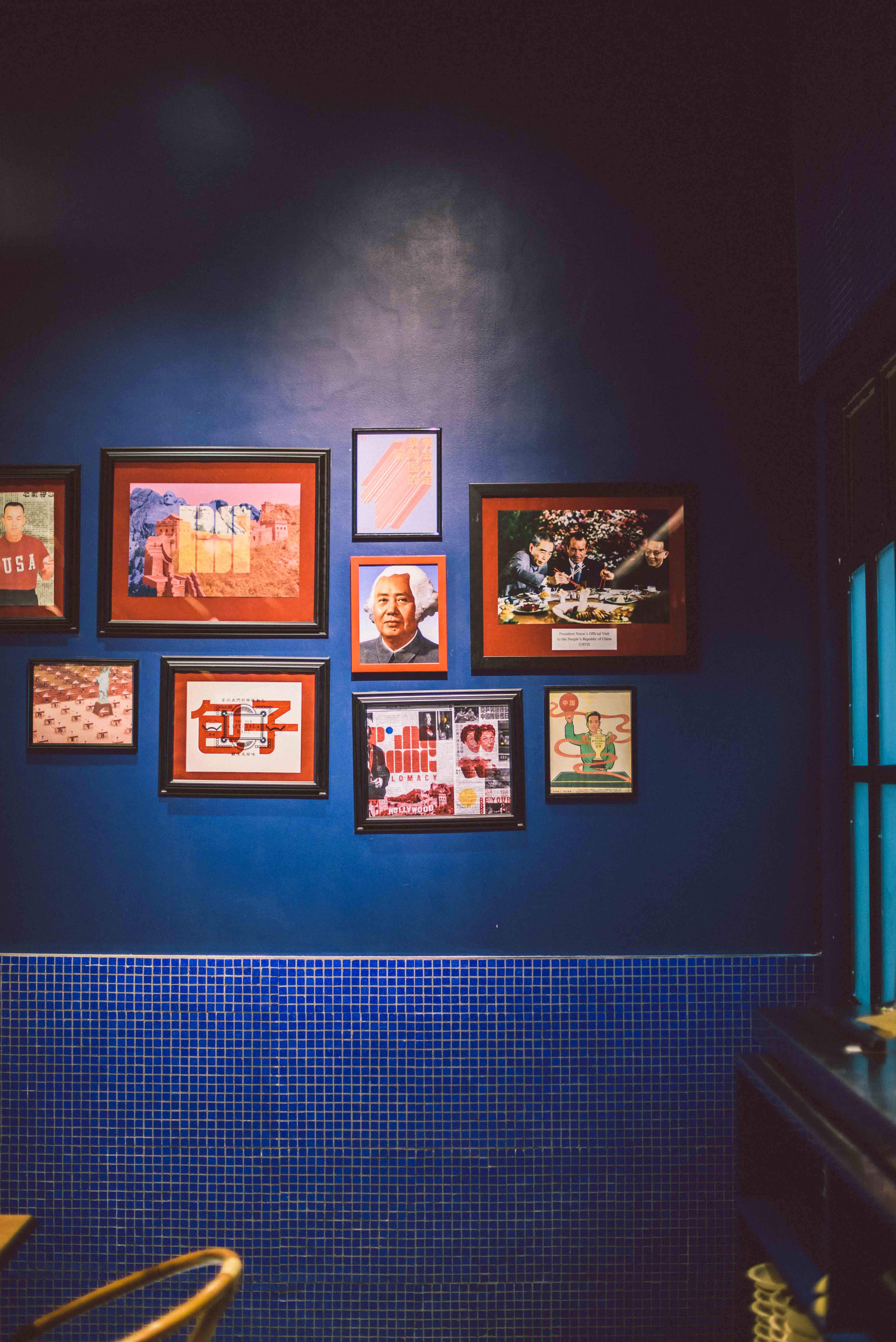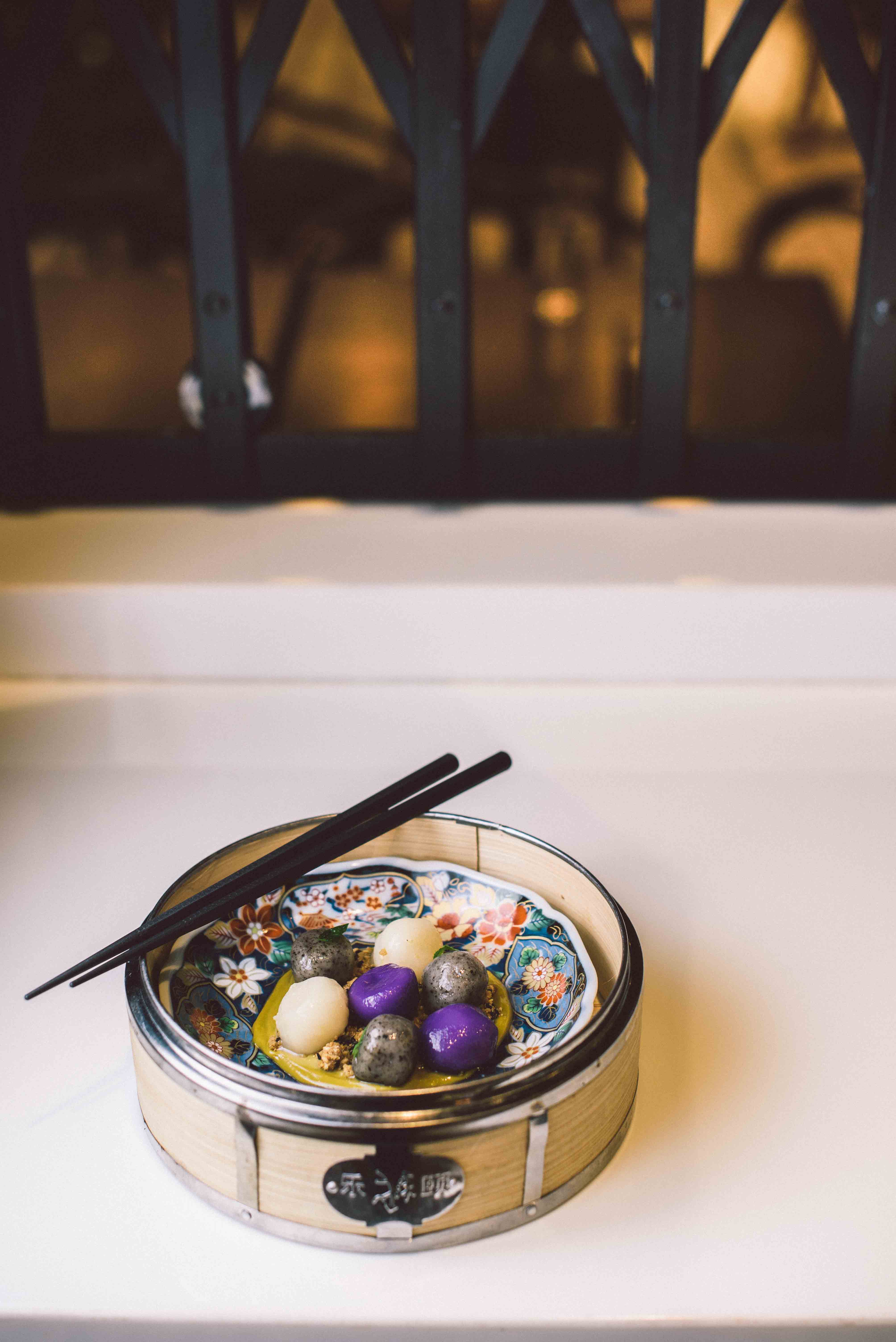 Referring to the ping pong match that eased Cold War tensions between the U.S. and China, Ping Pong Diplomacy is a Chinese restaurant that gives historical yet modern-day pop culture vibes. Its walls are lined up with mannequin hands holding ping pong rackets and vintage photos inspired by the infamous 1970s tension. Bright colorful traditional plates and food, which quirky names refer to prominent historical figures, are odes to the authentic Chinese cuisine gustatory and visual appeal. Ping Pong Diplomacy is the place for folks looking for a vibrant and unique place to add a little pizazz to their 'Gram.
Retro
Tomatito
BGC Corporate Center, 11th Ave., Tagui City
11 a.m. to 1 a.m.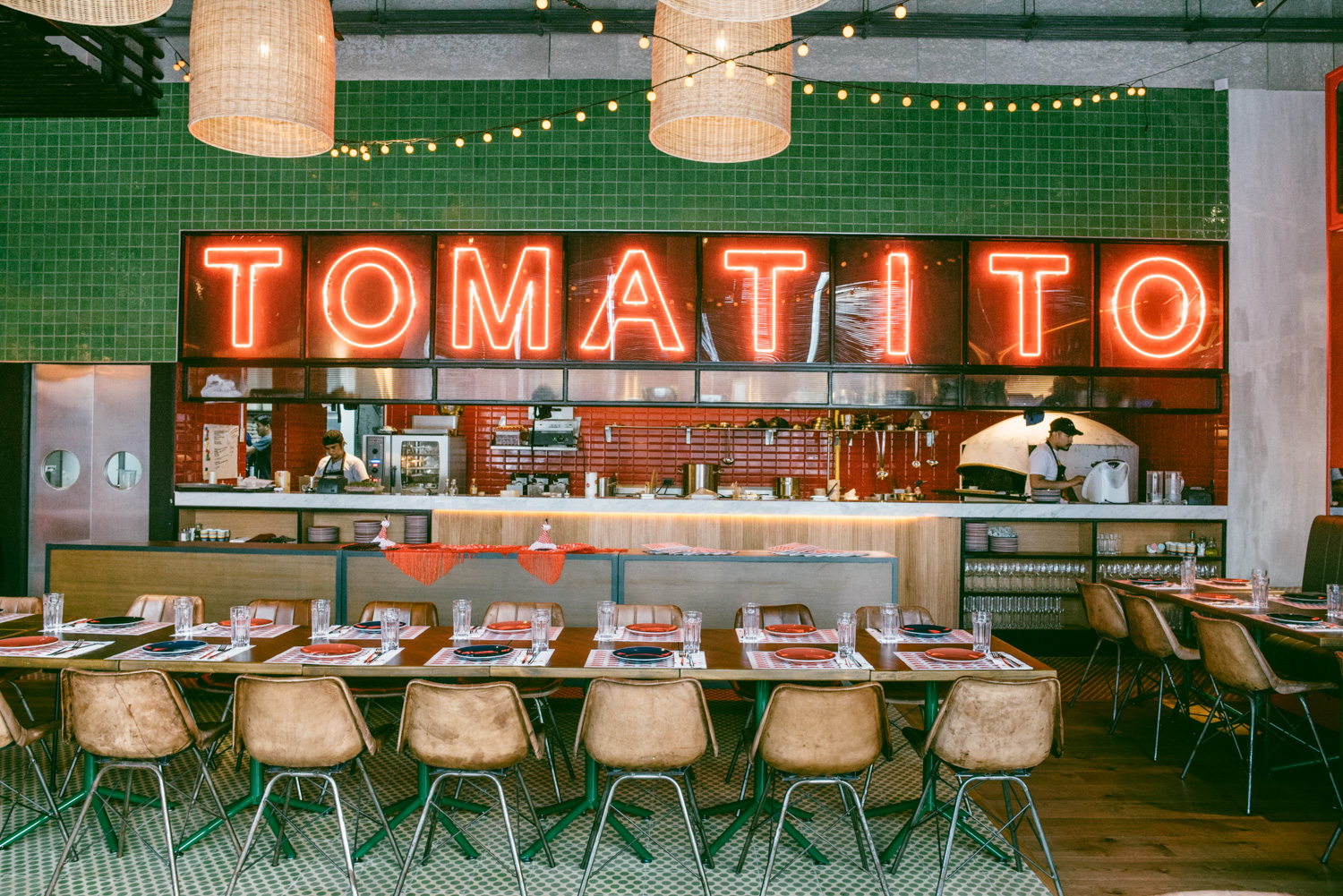 Inspired by the '80s Spanish bars, Tomatito represents a clash between tradition and modernity, as illustrated in their decor. Traditional vintage Spanish dresses, CDs, posters, and home ornaments adorn the restaurant while more contemporary features are also present. For example, the whole restaurant oozes a sexy red vibe from the big neon Tomatito sign that lights up the night. Give your feed a little spice and take your next photo here!
Filling Station Bar
5012 P. Burgos Ave., Makati City
24 hours
The ever so famous Filling Station Bar can't be excluded from this list! The whole area screams the '80s and is a clear sign that time machines exist. Its bright neon pink lights, checkered floor, and trinkets such as vintage motorcycles and signs have already gained so many of the little hearts we so crave. Indeed, Filling Bar seems like heaven to those stuck in the early days' nostalgia and vibe. Its food, such as the classic hamburger, fries, and milkshake set, can't be missed either and are perfect props for your future post. So slide into one of the booths and channel your inner Veronica and Betty!
Natural
Susi
Forbes Town Center, Burgos Circle, Fort Bonifacio Global City, Taguig City
10 a.m. to 11 p.m.
This two-floor organic vegan restaurant is a place where you can not only munch on some super healthy and tasty meals but also save the planet while looking cute! Susi promotes a sustainable lifestyle by using locally-farmed fresh ingredients for their dishes. Susi gives such a quaint and cozy atmosphere, it feels as if you're in your favorite tita's house! Its hand-sewn hemp pillows, hand-stitched images of plants, antique cutlery, and vintage bicycles would be perfect for your next #candid picture, while the lighting will help bring out natural subtle tones.
Coffee Project
GF Wil Tower, Eugenio Lopez Dr., South Triangle, Tomas Morato, Quezon City
Mosaic Tower, Aguirre St., Legaspi Vill., Makati City
7 a.m. to 12 a.m.
Deemed as one of the most aesthetic cafes of Metro Manila, The Coffee Project is simply bursting with life and beauty—literally! There are flowers everywhere, from the ceiling to the tables. The wooden interiors along with all that flora really give a mood that is both urban and organic. This cafe is so picturesque that it would be a waste not to weave its greens into your feed!
The Wild Poppy
2F 5666 Don Pedro St., Poblacion, Makati City
6 p.m. to 1 a.m.
The Wild Poppy is the ultimate urban dream treehouse. You can fit right in this homey restaurant, with its plush-cushioned sofas, folksy furniture, and unique easy atmosphere that only Wild Poppy possesses—all of which will show nicely in your photos. The Wild Poppy is a colorful rooftop restaurant that allows for plenty of natural light, but on overcast days or evenings, you can opt to sit inside where there are soft fairy lights and murals hanging on brick walls. It is perfect for friends and for group pictures on a Friday night.
Read more:
10 hybrid cafés for those who want more out of their coffee break
What happens when a Spanish resto teams up with a craft brewery?
What to eat when you have unlimited wine and a broken heart
TAGS: bench cafe bgc blackbird coffee project eats filling station bar Harlan + Holden Instagram instagrammable restos makati manila nolisoliph ping pong diplomacy restaurants samba Susi where to eat