I tried making "boy bait" cake for Valentine's
It's super effective
Feb 14, 2018
I was scrolling through Flipboard one day and stumbled upon this intriguing recipe called "boy bait" cake. Being a single lady, I thought, "wow, really? Will that really work?" Being an editor, I thought, "sounds like click bait more than boy bait."
I clicked on it anyway.
It's actually a recipe for a blueberry coffee cake. No, it doesn't mean a cake flavored with both blueberries and coffee—it's simply a blueberry cake made to be eaten with coffee. This blueberry coffee cake recipe dates back to 1954, as a submission to a Pillsbury recipe and baking contest. Apparently, it was called "boy bait" because boys found the cake quite an addicting treat. Honestly, I don't see why they only mentioned boys though. Wouldn't it be a hit with the ladies, too?
Armed with my almost non-existent baking skills, I headed into my kitchen at 5 a.m. to whip up my own batch.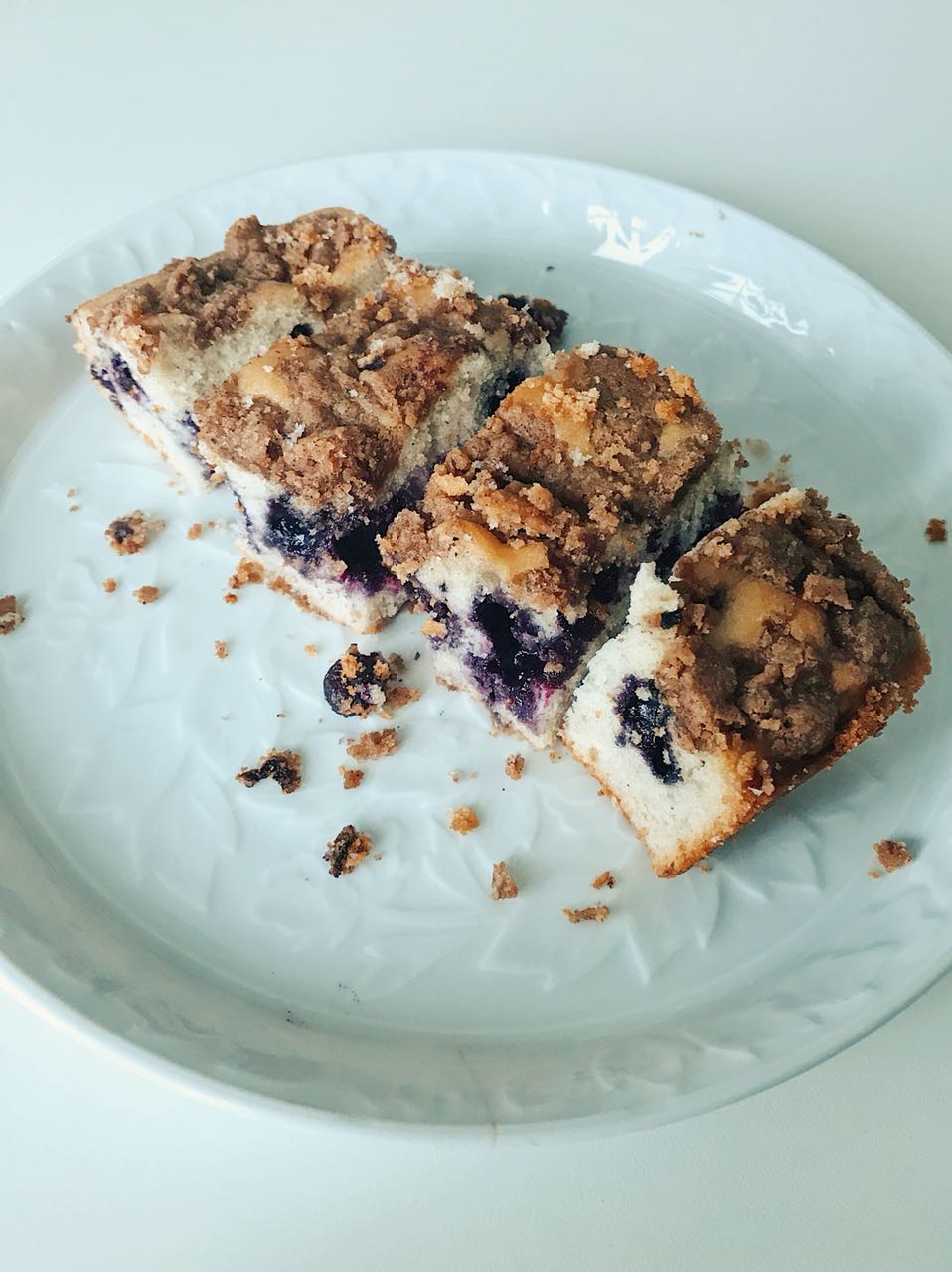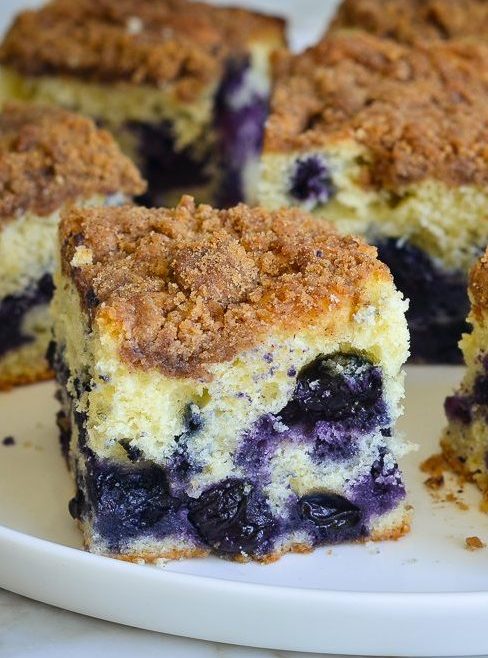 The streusel is crunchy as promised, but I think I made a mistake somewhere as it's not as crumbly as expected, and it wasn't exactly "spreadable" over the blueberry cake batter. (Two female officemates did note that they liked the streusel so I guess it wasn't so bad.)
This recipe results in a fluffy blueberry cake with a tinge of zest, and a crunchy topping. So the most important question: Did it really bait boys?
Yes. And girls, too.
So if you want to get the attention of that special someone, or if you just want to go ahead and treat your coffee-loving friends to a sweet dessert to pair with their hot cuppa, here's the recipe. Knock yourself out. May you bait all the boys and girls you desire.
Blueberry Coffee Cake
Serves 12 to 16
Adapted by Jennifer Segal of onceuponachef.com
Ingredients
For streusel topping:
6 tbsp packed light brown sugar
1/2 cup all-purpose flour, spooned into measuring cup and leveled off
1 tsp ground cinnamon
1/4 tsp salt
4 tbsp unsalted butter, cold
For the cake:
2 cups all-purpose flour, spooned into measuring cup and leveled off
2 teaspoons baking powder
1/2 teaspoon salt
1/2 cup unsalted butter, softened
3/4 cup granulated sugar
2 large eggs
1-1/2 tsp vanilla extract
1 tsp packed lemon zest, from 1 lemon
1/2 cup milk
2 cups blueberries*
(*Since fresh blueberries are hard to come by in the Philippines, I used frozen ones. They work just fine.)
Instructions
Streusel:
1. Combine brown sugar, flour, cinnamon, and salt in a small bowl. Using your fingers, mix until no lumps of brown sugar remain.
2. Rub in butter with your fingertips until it reaches a crumbly state. Refrigerate.
Cake:
1. Preheat oven to 375°F and set an oven rack in the middle position. Grease 9-inch square pan.
2. In a medium bowl, whisk together flour, baking powder, and salt. Set aside.
3. In bowl of an electric mixer, beat butter and granulated sugar until creamy (about 2 minutes). Add eggs one at a time, scraping down the sides of the bowl and beating well after each addition. Beat in vanilla extract and lemon zest.
4. Gradually add the flour mixture, alternating with milk, beating on low speed to combine.
5. Remove from mixer. Add berries to the batter and fold gently with a spatula until evenly distributed. Do not over-mix.
6. Transfer batter to greased pan and spread evenly.
7. Sprinkle streusel topping over the batter.
8. Bake for 40 minutes until golden brown around the edges and a cake tester comes out clean.
9. Let cool for about 20 minutes.
10. Serve.
Read more:
The secret behind Costa Brava's caramel cake
Where to find cakes for those without a sweet tooth
This honey banana cake is naturally sweet, you won't need a lot of sugar
TAGS: baking blueberry blueberry coffee cake cake coffee cake eats nolisoliph recipe