Check out these dining hotspots' day-to-night transformations
As the song goes, "does it ever drive you crazy, just how fast the night changes?"
Feb 19, 2018
Outfits aren't the only things you can take from day to night. It's amazing how time and different lighting can totally change the mood and vibe of a space. We rounded up a couple of spots in the metro that go from unassuming spaces to full on pubs and bars once the sun sets.
Ocean's Telephone Co
Inside Frank & Dean, Forbes Town Center, Burgos Circle, Bonifacio Global City, Taguig City
6 p.m. to 3 a.m.
In the morning, Frank and Dean offers a wide range of brunch meals, including their best selling truffle scrambled eggs and quinoa bowls. You can see people chatting over pastries with one or maybe a few cups of their specialty coffee.
In the night, when all the gossip has been drained and work completed, the Ocean's Telephone Co bar opens with a totally different atmosphere. With its dim lights and leather sofas, Ocean's Telephone gives a mysterious and retro vibe. They have classic cocktails, all of which will go down smoothly just like the night will.
Early Night
The Fort Strip, 26th Street, Bonifacio Global City, Taguig City
5 p.m. to 2 a.m.
Chic Filipino restaurant by day, Early Night is hard to miss with its bright pink walls and the fragrant smell of Pinoy street food-inspired cuisine. However, like Ocean's, it unveils its wild side at night. The '80s artwork seems to only become more noticeable as the sun goes down and highlights its funky and hip vibes; it is no wonder that it is particularly popular to a young crowd. Early Night is reasonably priced for those who just want to unwind with friends but is also open to party complete with a DJ performing until 2 a.m.
Pink's Hot Dog
Shangri-La at the Fort, Bonifacio Global City, Taguig City
11 a.m. to 2 a.m.
Pink's Hot Dog is an internationally renowned restaurant from LA and NYC. However, Pink's has more to it than just their hot dogs, especially at the BGC branch. By day, it's a casual place where you can scarf down staple American food; their best seller is the 'Hollywood Legend' (P280) that has all our favorites including homemade chili and gooey cheese. Their drinks range from Boozy Root Beer Floats (with ice cream from Farmacy) and over 30 beer/ale brands.
At night, however, Pink's transforms into a more sophisticated space. In fact, there is a whole other scene behind the door—literally. Hidden behind the kitchen, a cozy lounge houses comfortable sofas and a bar where customers can order special alcoholic beverages. One of the most popular drinks is the Blood and Sand cocktail.
Bank Bar
RCBC Savings Bank Corporate Center, 26th and 25th Street
5 p.m. to 2 a.m.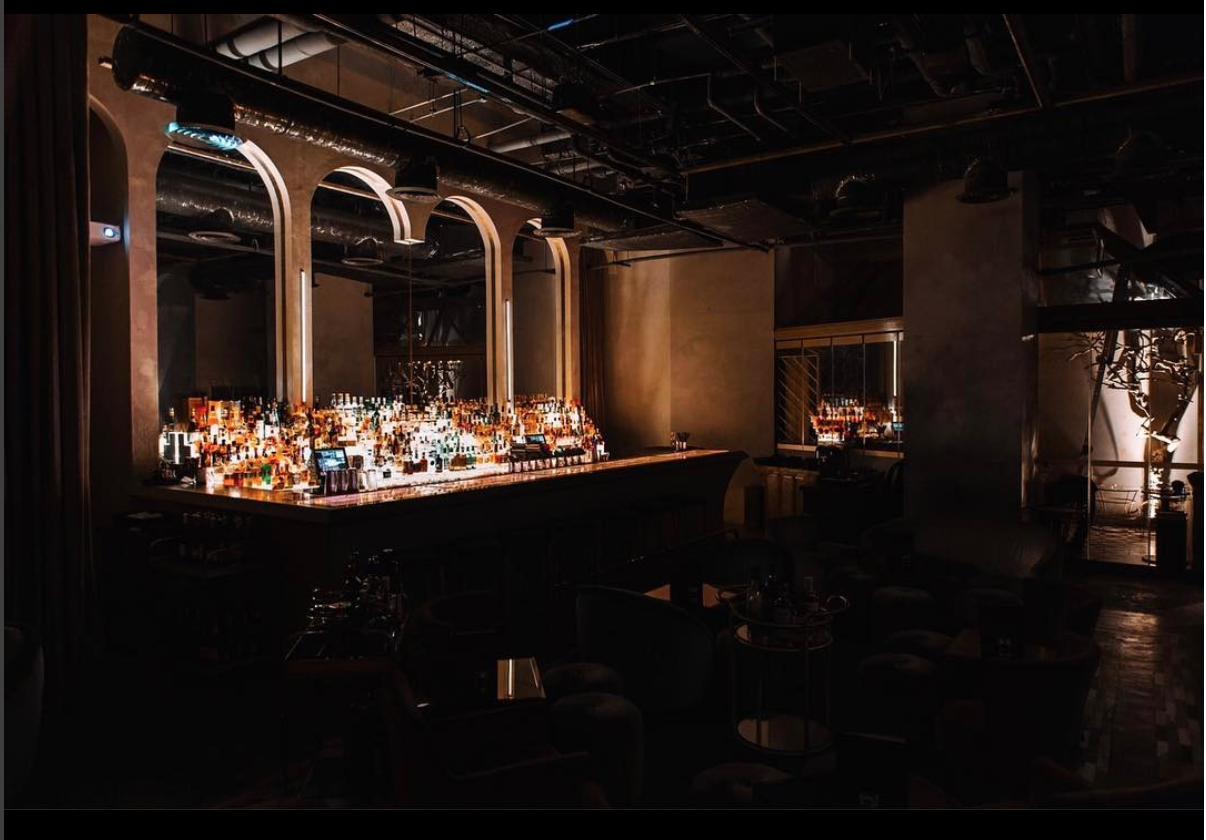 Bank Bar is another hidden gem tucked behind a 7-Eleven of a corporate building and only opens at 5 p.m. After entering the convenience store, you must go past a guard to get into the bar disguised as a storage room! It is the perfect low-key chill place to go after a long day at work. Its cozy atmosphere with comfortable sofas really allows you to just relax away from the buzz of city life. Bank Bar has extensive alcohol choices, ranging from daiquiris, mojitos, tequila highballs, and even an occasional Earl Grey martini.
Images courtesy of Frank & Dean, Ocean's Telephone Co., Early Night, Pink's Hot Dogs, Bank Bar Instagram accounts
TAGS: