Bianca Gonzalez-Intal prepares for her daughter's college education as early as now
If ever, would she let her enter show business?
Feb 21, 2018
It's definitely not easy to come up with a financial management system for married couples, but there's really no single framework that will work for all. After three years of marriage, Bianca Gonzalez and husband JC Intal haven't completely figured out a strict structure when it comes to their finances.
"We never really talked about [kung sino] 'yung toka sa ganito, ganyan," the TV host and content producer told us. "We don't have strict [rules]. I don't know if that's the right way, but it works for us."
While their rules could still change, there's one thing that they want to secure: their daughter Lucia's college fund. Two-year-old Lucia still has to get through sixteen years of basic education before college, but Bianca knows how tuition fees could increase by that time. So as early as now, the couple has started investing for that with the help of Manulife's latest innovation GradMaker.
GradMaker is an app allows users to sign up, invest, and track their money's progress. With the end goal of using it for the tertiary education of users' children, the app allows users to monitor their investment's progress against the estimated tuition fees of their preferred university by the time their kid enters college.
During the press launch, Bianca's investment for Lucia's bachelor's degree is still at four percent. Nonetheless, there's still so much time for Bianca and JC to complete their goal.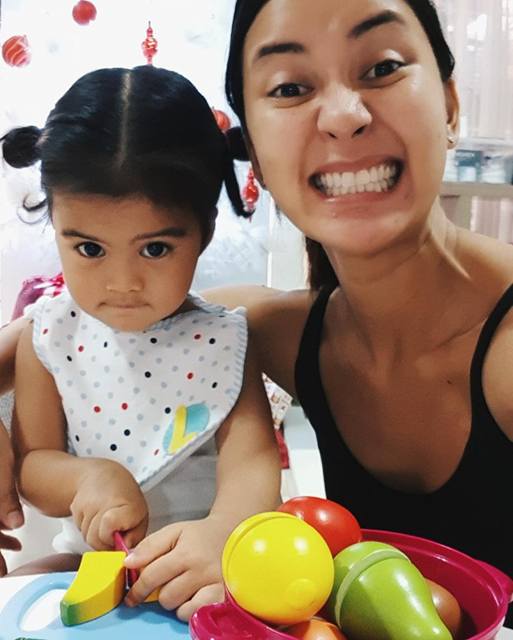 But what is Bianca's dream for Lucia?
Well, she would let her be who she wants to be. When probed if she would allow her daughter to enter show business, Bianca is a bit hesitant.
"I always say na sana hindi. At the same time, it's hard for me to say no [because] my mom and dad allowed me," Bianca says. "Sana hindi kasi I know how difficult and rough it can get. If that's ultimately what she wants, my only rule would be for her to finish school, which is also my mom's rule."
Header image courtesy of Bianca Gonzalez's Instagram 
Read more:
Why is the internet making motherhood more complicated?
For entrepreneur Mikaela Lagdameo-Martinez, there's no business better than motherhood
Meet the influential moms of Instagram

TAGS: Bianca Gonzalez Bianca Gonzalez-Intal celebrity Financial management GradMaker Manulife nolisoli.ph show business showbiz