We all know the debate about the Filipino national language. Bisaya or Tagalog, which one should it be? We already gave our two cents about this tricky topic in a previous story. Other than these two big players though, do you know how many languages there really are to choose from as our potential national language?
There are more than a hundred. At least according to Ethnologue, a research website that aims to be the database for all the linguistics topics of the world. Ethnologue recently released an infographic breaking down the languages of our motherland into figures.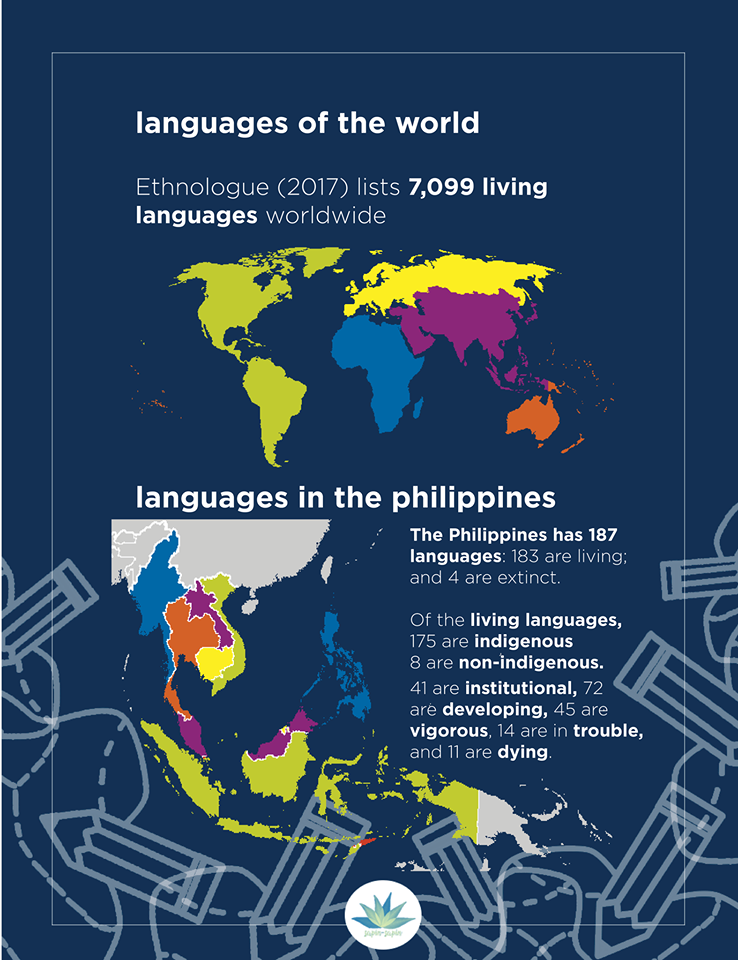 According to their research, we have 187 languages in total. Of those, only 183 are living, 175 are indigenous, and eight are non-indigenous. As for languages that have died out? We have four. These four extinct languages are:
Dicamay
This language came from the Agta, more commonly known as Negritos, who lived near the Dicamay River. This river is found west of Sierra Madre, near Jones, Isabela. The Dicamay language went extinct after the tribe was killed by Ilokano homesteaders some time in the 1960s.
Villaviciosa
Another one from the Negrito tribes, this language came from a tribe of the same name. The Villaviciosa tribe lived in Villaviciosa in western Abra (CAR), near the Ilocos Sur border.
Tayabas
Tayabas was spoken by the Aeta tribes residing in Tayabas, Quezon province.
Katabaga
Katabaga was also spoken by a Negrito tribe, this one residing in Bondoc, Quezon province.
Photo courtesy of Ethnologue.com
Read more:
Writer: ANTHEA REYES