I live 12 km. away from the office. Fortunately, I have a lot of options when it comes to commuting. From my home, I only need to take one jeepney ride to LRT1 and the bus stop. Of course, I'd choose the train anytime—who wants to get stuck in EDSA, right? I alight at Vito Cruz station. From there, I take another jeep to Makati and finally a tricycle. I guess I'm lucky that I have options, but it doesn't mean that it's comfortable.
Every day, my total travel time is approximately four hours. That means I could have spent four more hours resting or doing important endeavors. That also means we're losing opportunities and money.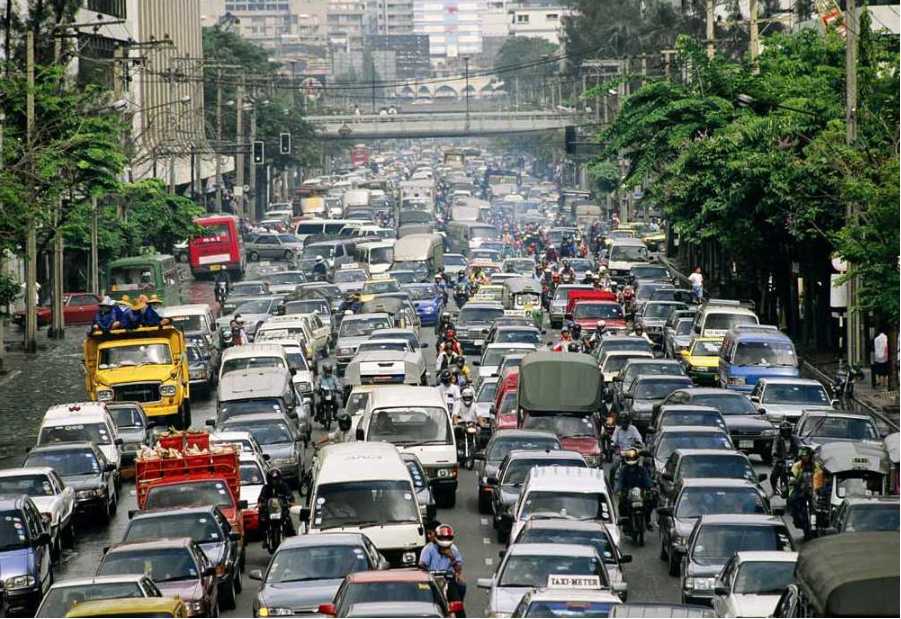 According to a recent report from the Japanese International Cooperation Agency (JICA), P3.5 billion is lost per day because of the worsening traffic congestion in Metro Manila. In fact, event Department of Transportation Secretary Arthur Tugade says that to say traffic is "really bad" is "an understatement."
If we wouldn't take any action to solve the issue, JICA's chief representative for the Philippines Susumu Ito says that the estimated cost of lost opportunities would amount to P5.4 billiion per day in 2035. By 2025, the population in Metro Manila combined with that of Bulacan, Rizal, Laguna and Cavite is expected to rise to 38 million from this year's 24 million. In that case, I can't really imagine what would our be like when that year comes.
Despite this gloomy forecast, there is still hope. Ito suggests that we could lessen the cost of lost opportunities if the Duterte administration's "Build, Build, Build" project becomes successful. This includes the 25.3-km subway traversing from Quezon City to Taguig City. Originally, the underground rail system is supposed to partially open in 2022, but Tugade explores the idea of making it available by 2021. As of now, the full completion of the subway is scheduled in mid-2020. When that happens, Ito suggests that the P5.4 billion loss would be reduced to P3 billion.
As citizens of Metro Manila, all we could do is hope for better infrastructure. But also, I hope that we create more job opportunities that wouldn't require us to travel for four hours or more. That's possible, right?
Source: Inquirer.net
Header image courtesy of Inquirer.net
Read more:
Manila traffic isn't only costing us money, but also costing us our health
Here's another traffic problem: water hyacinths in Pasig River
Why can't people follow simple traffic rules?
Writer: OLIVER EMOCLING