It's impossible not to feel, let alone not see, the sparks flying between development magnate Victor Consunji and his wife, model-slash-personality Maggie Wilson. They share a dynamic energy that isn't often seen in most married couples. It can be likened to adrenaline, or perhaps a surge of endorphins—something the active and, dare we say, fitness junkie couple can't get enough of.
As CEO of his own resident development company V. Consunji Incorporated, as well as director of the family business DMCI Construction, Victor finds himself constantly strategizing and searching for new perspectives and challenges. As for Maggie, who has been in showbiz since the age of 14, there's always the need to stay fit. For one, she's in the middle of filming an upcoming travel show, Beached, with co-host Marc Nelson.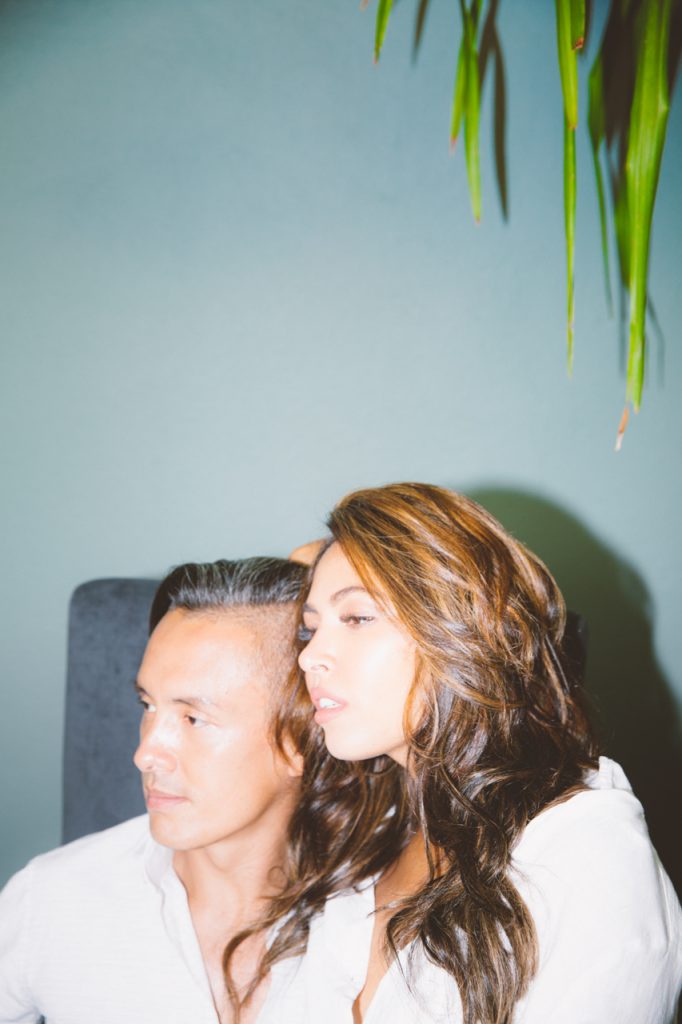 It's by racing around the world that they enhance both their shape and their senses.
Victor recently became the first Filipino to marathon across all seven continents, and just days before their Southern Living cover shoot, the two had traveled to Cambodia where Victor completed the Ultra Trail d'Angkor. The week after the shoot, they headed to Dubai for the Iron Man.
Victor's small talk even revolves around running: how he had recovered from the muscle strain of finishing a 42 kilometer-course of sandy terrain and root-stricken pathways.
"You can almost picture the history of Cambodia around the temple ruins, the cultural clashes where the ethnic cleansing happened," he says. "You can almost picture the elephants trying to tear down the temples as one side was battling the other."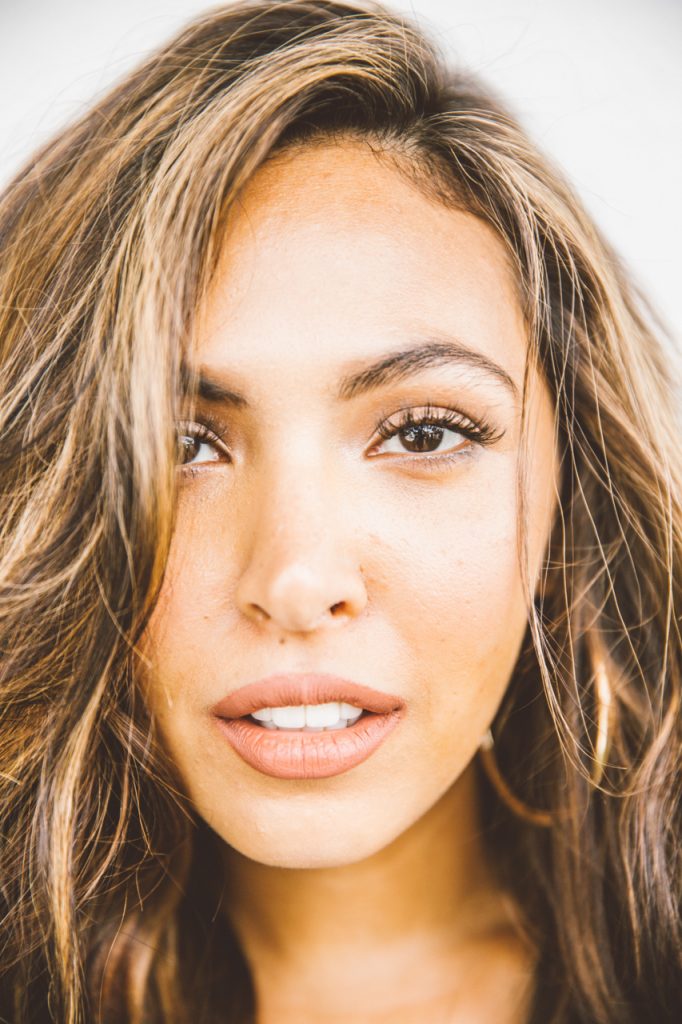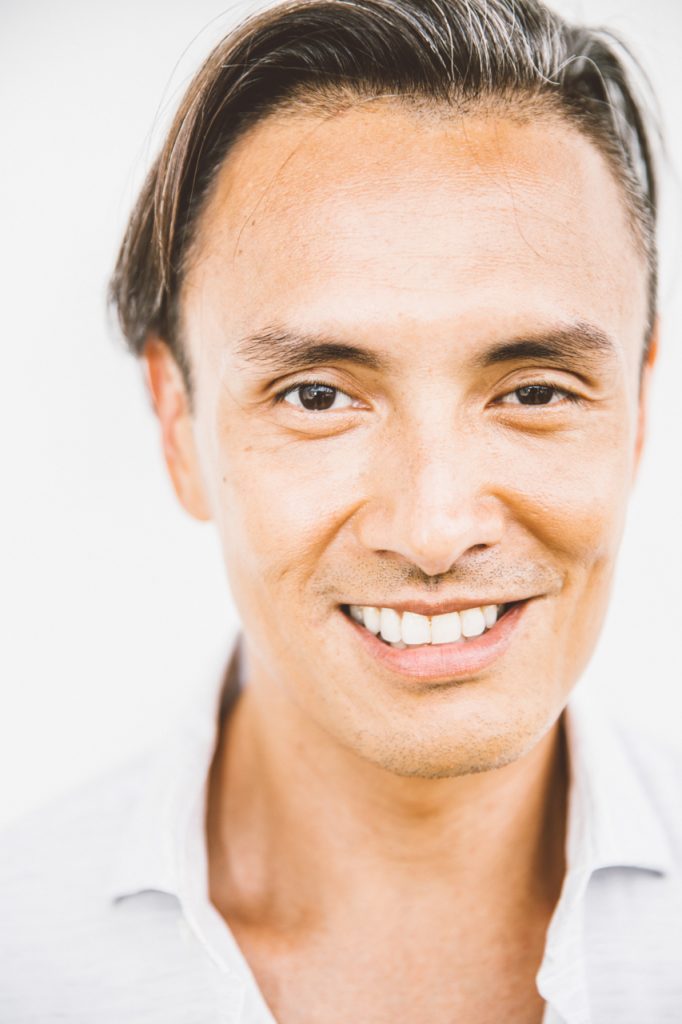 Some couples work out, others conquer the world. In the Wilson-Consunjis' case, they do both. That's why they enjoy racing in exotic countries, somewhere new that neither has been to before. That way, they hit two birds with one stone: fitness and travel in one crazy, action-packed bundle.
Not many Filipinos can say they've seen snow, and Maggie one-ups them because she survived running through 42 kilometers of it. Just last year, she became the first Filipina to finish the Antarctic Ice Marathon. She describes the struggle of running through sub-zero temperatures: At one point, the winds started to pick up. What was once a manicured path became covered in fresh, soft snow. For runners, it's the equivalent of soft sand, but paired with a headwind.
There's a doubtless irony behind the double standard that permeates through social media: Be open, as a couple, but not too open. Flaunt your assets, but not too much. Show what your lives are like, but be careful not to scandalize.
"She nearly murdered me for [encouraging her to join that marathon], but she finished like a champ," her husband says with a laugh. He was right there with her, waiting with open arms at the finish line.
"I can say that anybody can finish a marathon," Maggie says with confidence. "If I can do it, anybody can do it. And you meet some of the most inspiring people while you're doing it."
Not quite picture perfect
Maggie grew up in a competitive environment as an athlete, regularly winning medals for her school's swim teams. That said, she wasn't much of an endurance athlete, apart from running a comfortable five to 10 kilometers. At least, until she and Victor got together. Fitness is, quite literally, a show of their strength, their symbol of sticking together against all odds.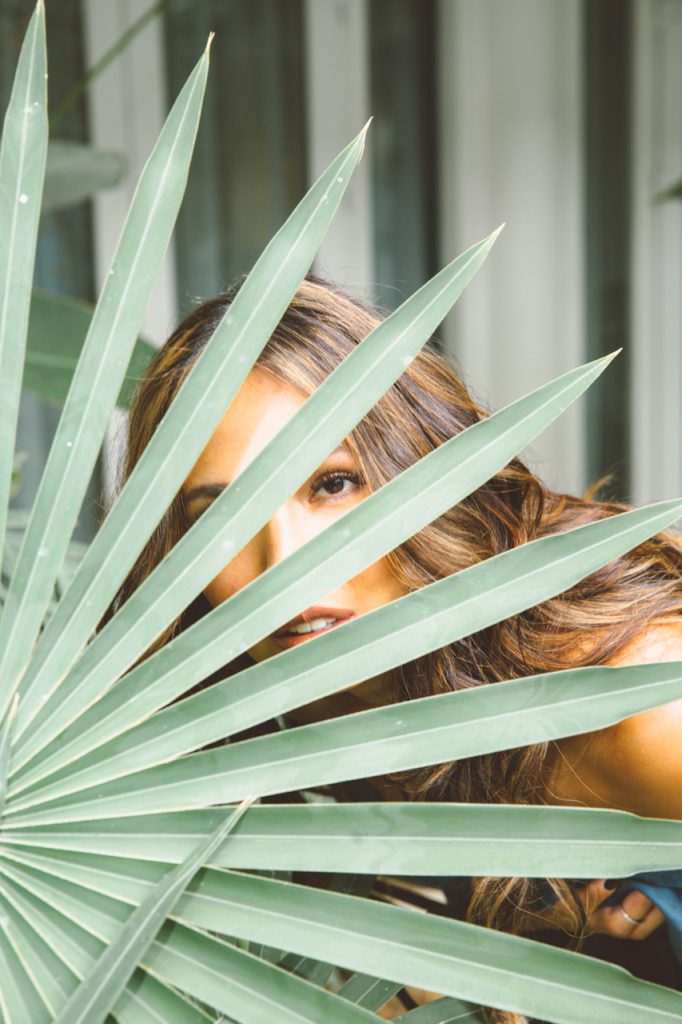 If there's one thing Maggie has learned during her budding stint in endurance sports, it's never to judge a book by its cover. It's a cliché that never fails to prove true, both in her daily real life and her virtual life. Often, she and her husband post about their latest escapades, with Victor, an ever proud—and patient—Instagram hubby. But they're the first to admit that the glam of the 'Gram is not always what it seems.
"People are so quick to judge," Victor says. "They don't realize that what we post isn't what we are."
There's a doubtless irony behind the double standard permeating through social media: Be open as a couple, but not too open. Flaunt your assets, but not too much. Show what your lives are like, but be careful not to scandalize.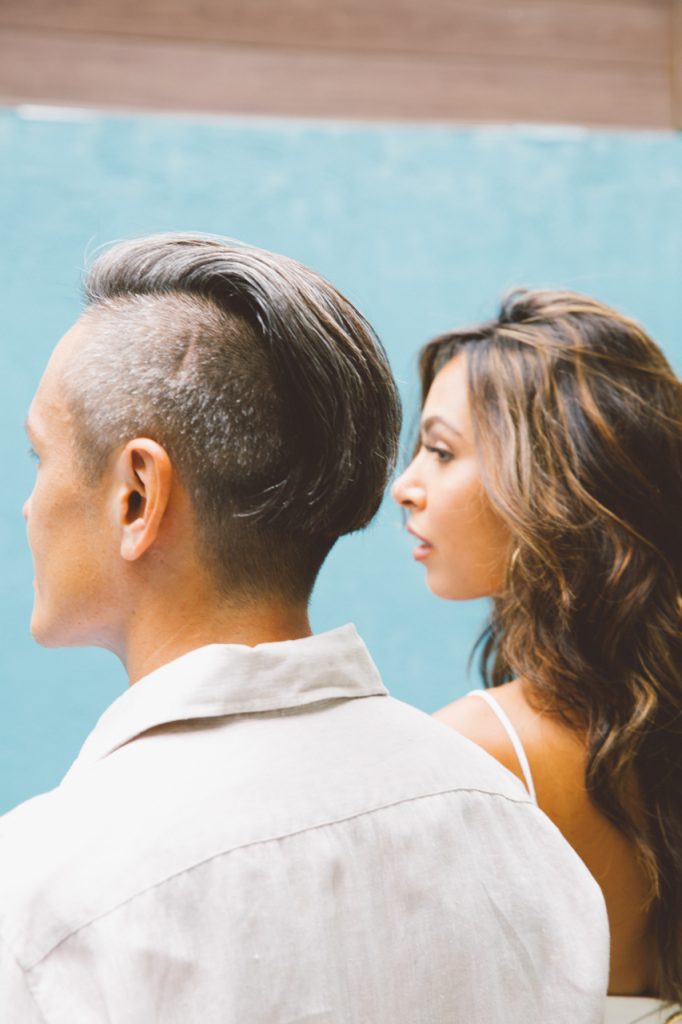 When asked about their pre-nuptial video that went viral a few years back, Maggie says, "You can't judge a person's character based on what they wear and what they post. People like [my pictures] and leave comments, which I appreciate, but I've long learned in the entertainment industry that you're never going to please everybody."
Their son Connor, however, pays no mind to social media, preferring his growing collection of household pets to smartphones and tablets. During beach trips, the five-year-old is engrossed in looking at underwater creatures.
"That's what I love about children," Maggie says. "Their minds aren't polluted by other people's opinions. When he sees his dad taking photos of me, [to him] it's just mommy."
Fitness is, quite literally, a show of their strength, their symbol of sticking together against all odds.
The Consunjis count themselves lucky that they're raising an independent little kid. When they're not off traveling together to bond as a couple, they're in Manila, indulging their son's inquisitive spirit. A tray on their patio table contains a set of growing crystals—a father and son experiment. The two also recently put together a LEGO Yellow Submarine kit.
"Connor surprised the hell out of me because I realized the kit is for 10-year-olds," Victor says, laughing. "It's cool because he's learning about who The Beatles were, too."
Mind over matter
Having a fit body means having a fit mind. There comes a point where, as endurance athletes put it, one hits the wall. It's that sudden fatigue or loss of motivation, a point in which the body must fight the mind.
Maggie recalls hitting that wall at kilometer 30 of the Antarctic Ice Marathon. Tired, and already imagining the stark and repetitive white landscapes for another 12 kilometers, her run became less of an endurance test and more of a mental battle.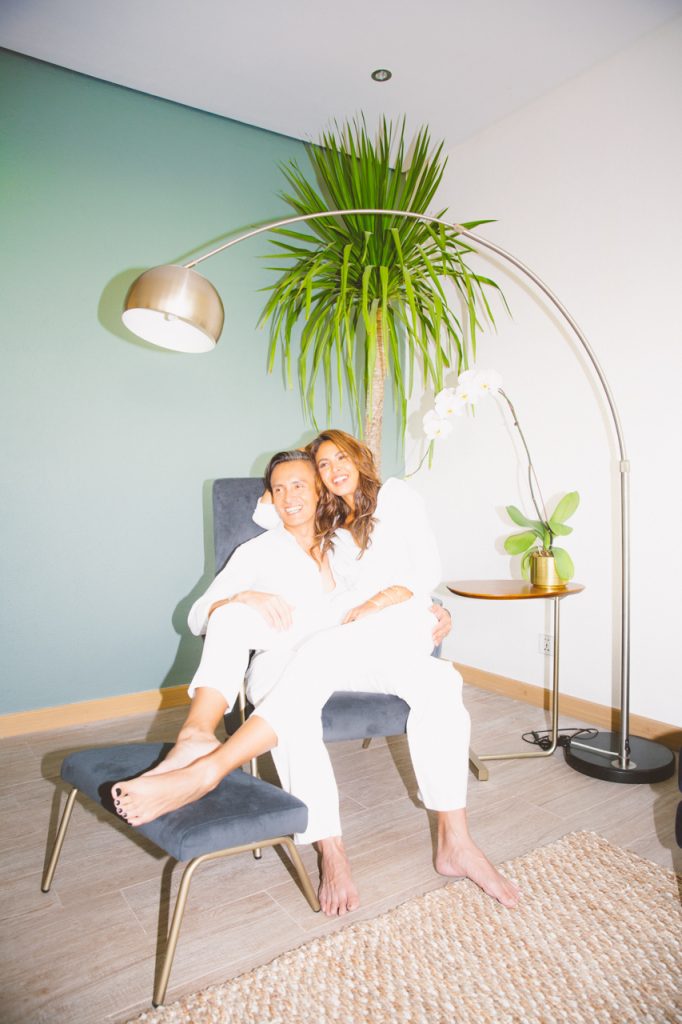 As for her husband, Victor credits endurance sports for teaching him to focus, even outside sports. The real estate scene is always in danger from industry saturation, with business information and thus losing fresh perspective. He likens running to a reset pill.
"It's complementary. It enhances," Victor explains. "It also helps that many times, the people I work out with are also in the industry. It's kind of like the new golf."
Every obstacle, every new regimen, every unfamiliar course is both a problem waiting to be solved and a triumph to bond over.
"We call them race-cations," Maggie says. "He races, but we get to explore as well. Couples also need to value their time together. They tend to forget that once they have kids."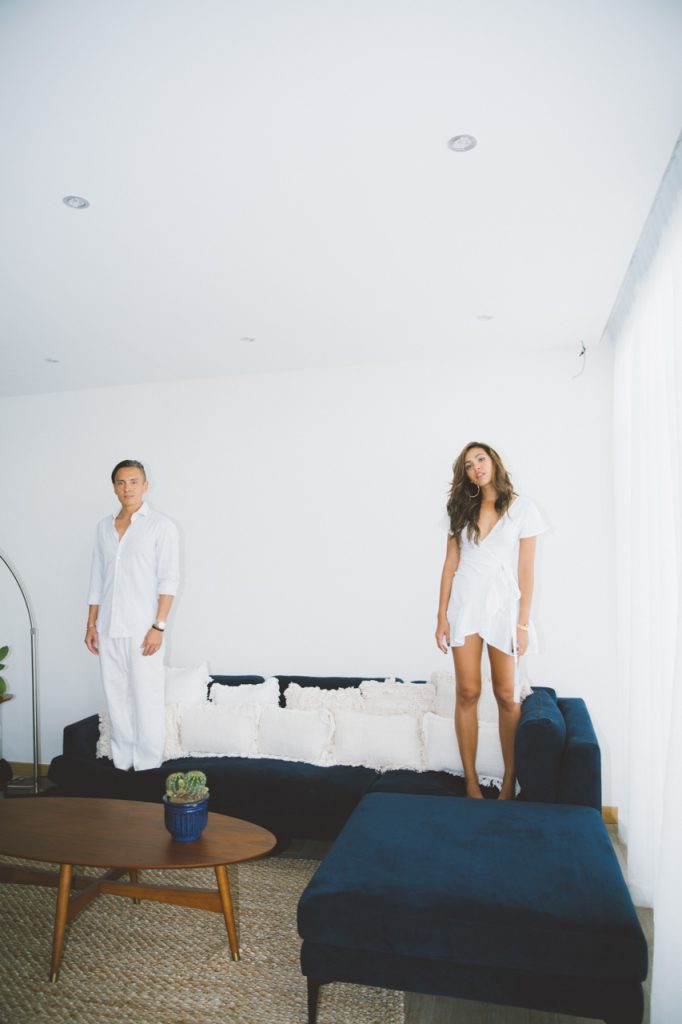 Victor plots the next spots he wishes to race in. There's one against the fluctuating altitudes and slopes of the Great Wall, and another one organized in North Korea—though perhaps the public won't be seeing pictures of the two there.
"The next one I'm doing is the Marathon des Sables in the Sahara desert," Victor continues, a glint in his eyes. "It's a 260-kilometer [run] done over six days."
Will it be fun, we ask, daunted by the sheer distance, the duration, and the infamous heat and the sand dunes.
Writer: BELLE O. MAPA
PHOTOGRAPHY EVERYWHERE WE SHOOT