I worked out for the first time in years
And it was full of suffering
Mar 6, 2018
I have never been physically active. The only physical activities I had were all school-related. In grade school, there was the morning exercise routine (comprised of basic stretches) after the daily flag ceremony and before we head over to our respective classrooms. In my senior year in high school, I underwent the mandatory cadet training. When I entered college, I had a couple of physical education classes. For the last one, I took a leap of faith and enrolled myself in a swimming class without any prior knowledge of the sport.
I loved every bit of it, but that is also the last time I worked out properly.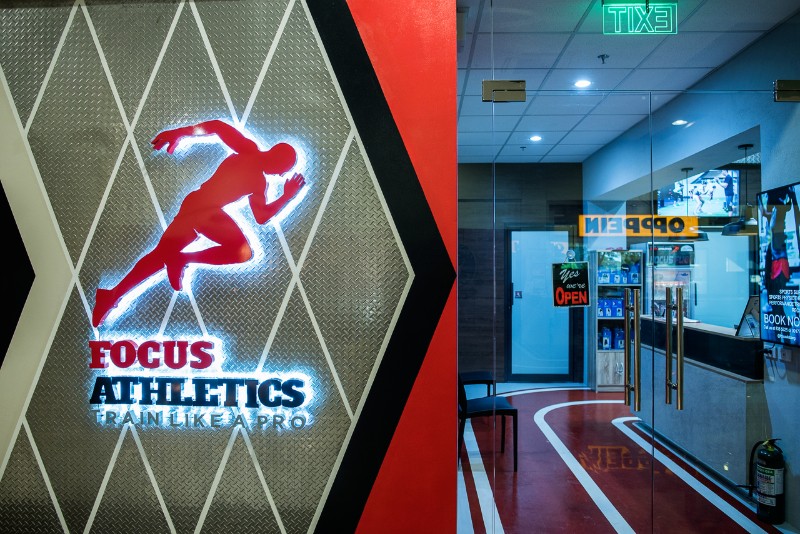 In the following years, my physical activities include walking up the stairs, walking, gardening, and recently, dancing at parties. When I got out of college, I tried working out under the guidance of an app called Seven. It didn't work out for me.
Luckily, our office also presented chances for the team to exercise. Last year, we did wall climbing—and I did amazing. We also had free yoga sessions—which I only joined once or twice. And recently, Multisport.ph brought us to Focus Athletics in Alabang.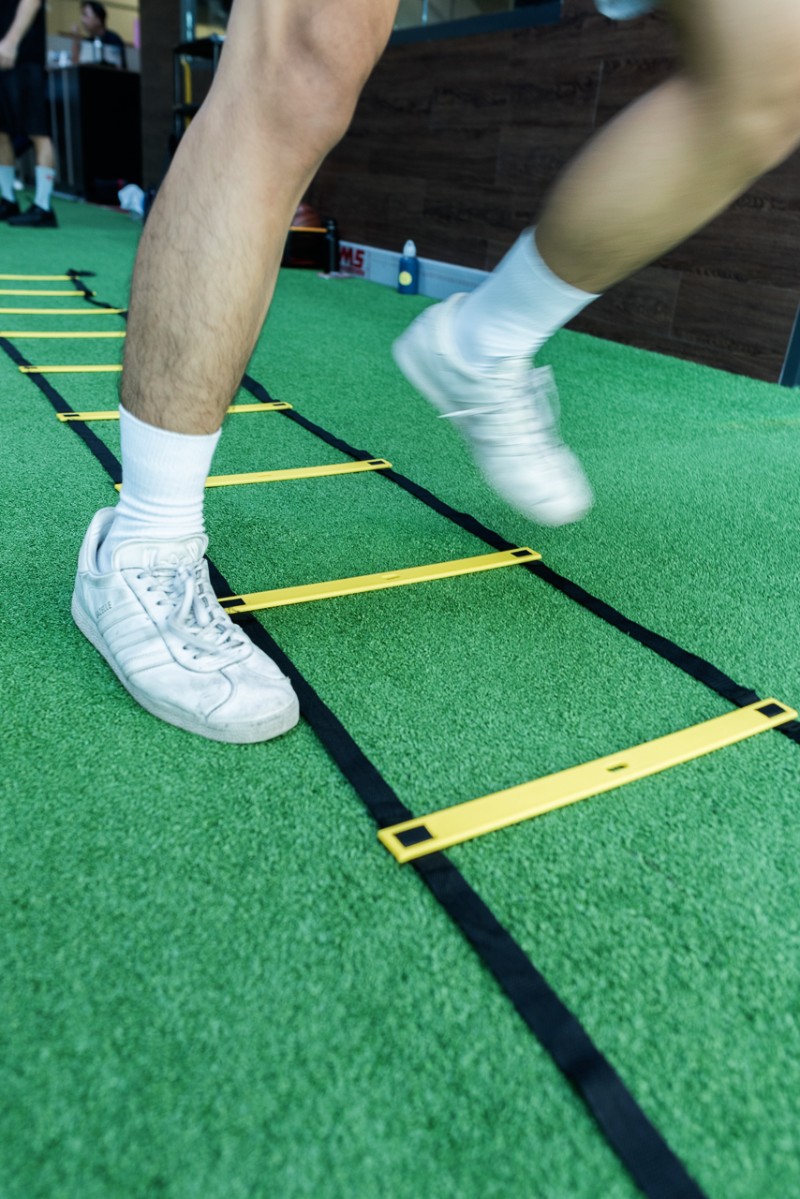 Aside from the fact that this was my first work out under the supervision of a coach, this was also my first time to step into an actual gym. Well, my outfit probably gives that away—who would wear Adidas Gazelle sneakers for this kind of activity, right?
One hour and fifteen minutes of catching my breath
Our small team was led by coach Jaako Bernardo. Before we started, Bernardo taught us how to treat our muscles with a foam roller. According to Bernardo, it helps prepare our muscles for the workout and will prevent chances of damaging them.
The one-hour-and-fifteen-minute workout is called the focus training system. It might sound intimidating, but it's really just a series of 30-seconder basic exercises in three sets that everyone might have encountered at one point of their lives—jumping jacks, squats, push-ups, etc.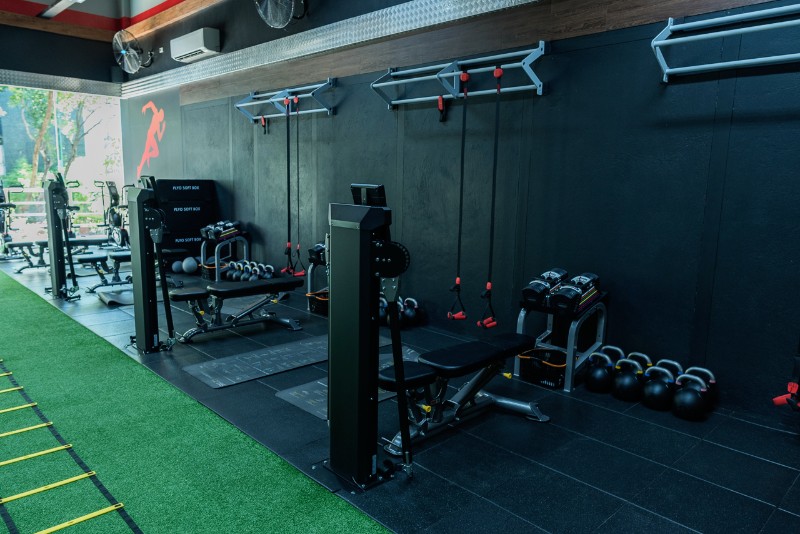 As I've mentioned, it's pretty simple. But let's not forget the fact that this was also my first real workout in years. So after just two sets, I found myself sweating and panting heavily. In between sets, Bernardo gave us a minute to rest and drink water. However, that wasn't enough to calm my breathing and heartbeat. To add to that, I felt like there was a lump in my throat.
The squat was a recurring position we found ourselves in. As Bernardo corrected our positions (the butt should protrude and it should be low enough), I was wishing that we'd never do push-ups for that session. But the time for it came.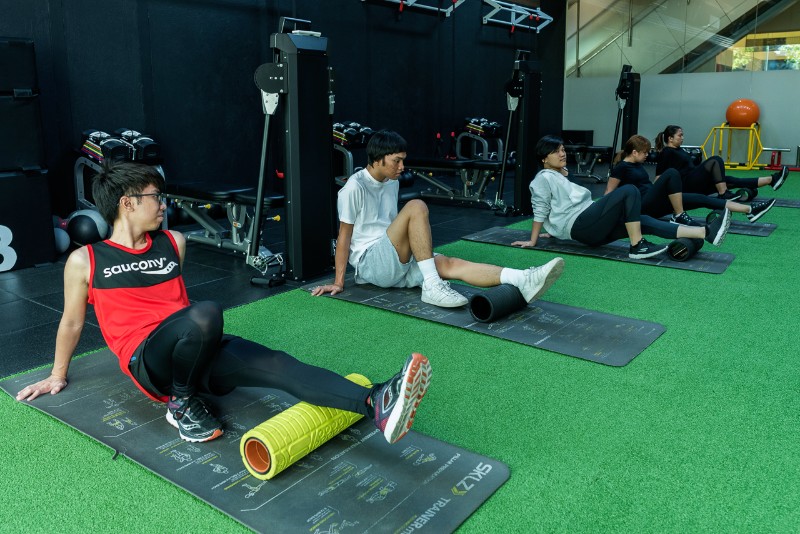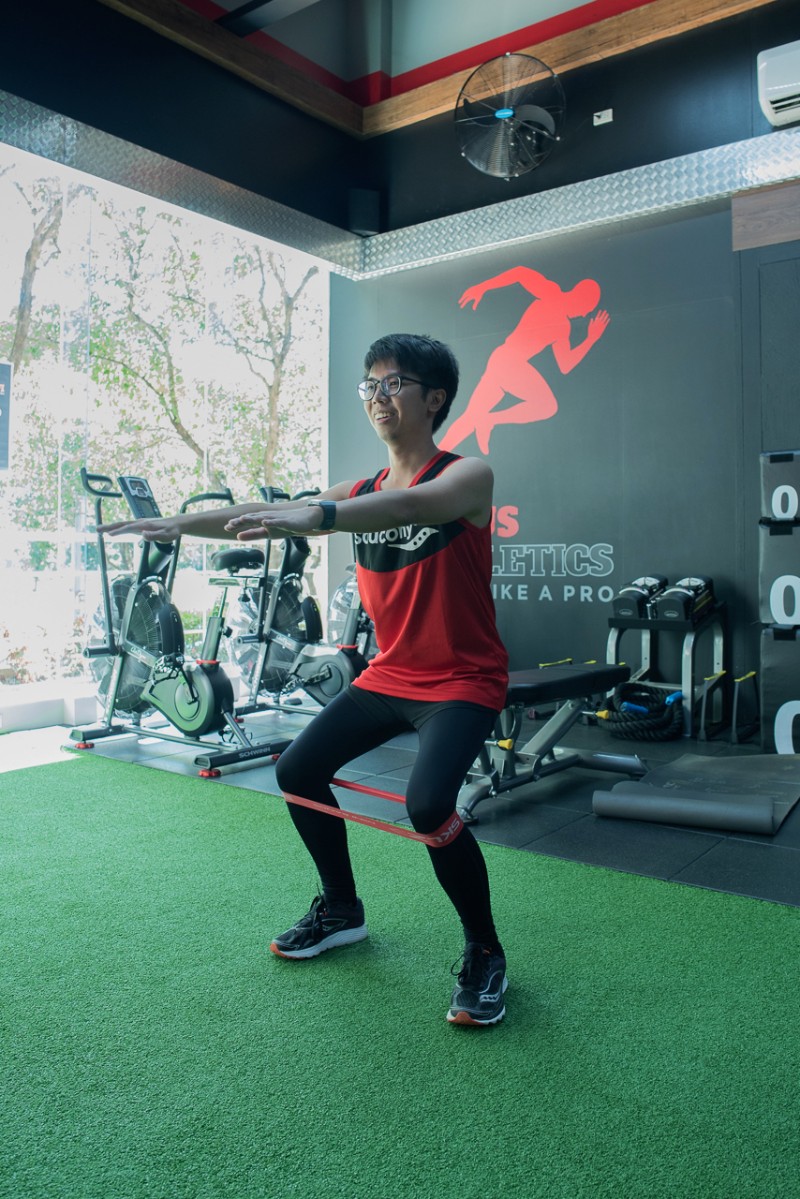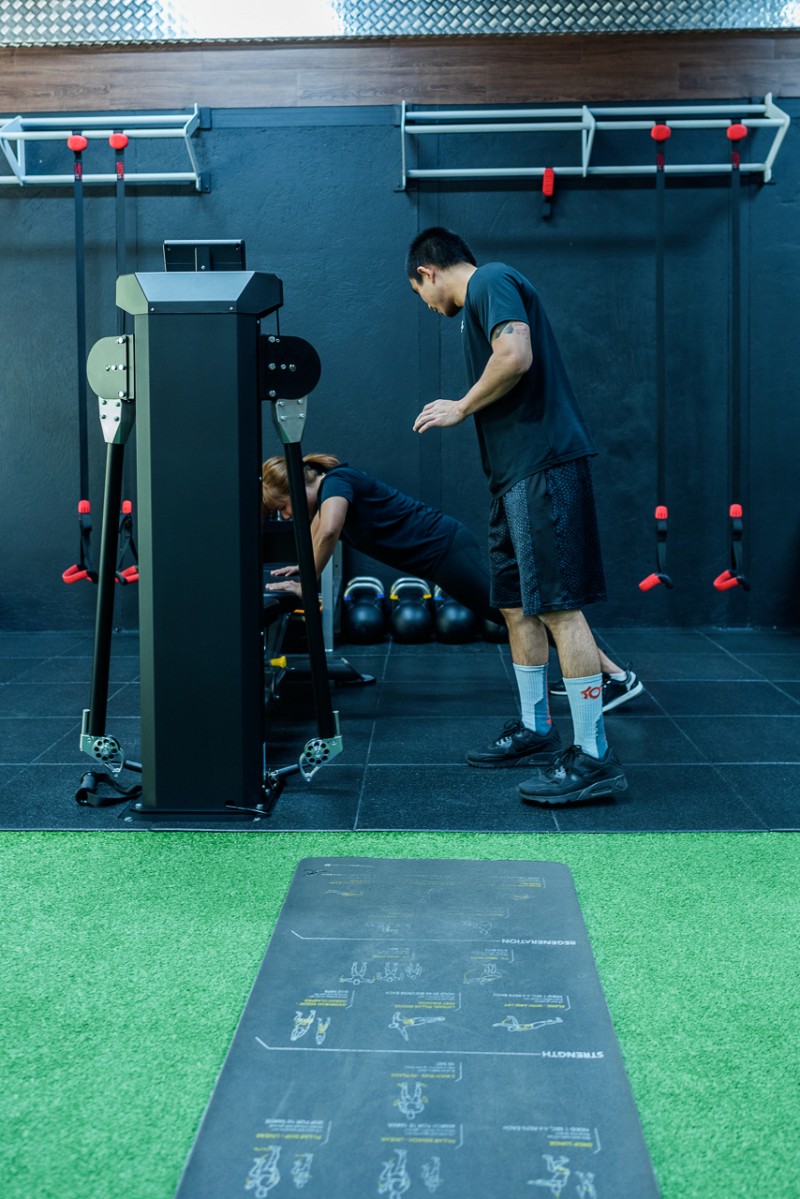 If you can't do it on the floor, do it on the bench, Bernardo advised. I tried doing it on the floor, but my strength was only enough for two push-ups. So, I decided to bring myself to the bench. It was easier but after a while, I found myself looking for air and limp. This weariness, according to Bernardo, was because of our lack of core strength.
Bernardo told us that if we can't do any particular set, we can rest. I let myself fall on the bench. Then, Bernardo added that we should only opt for rest when we really can't do it anymore. So, I tried again.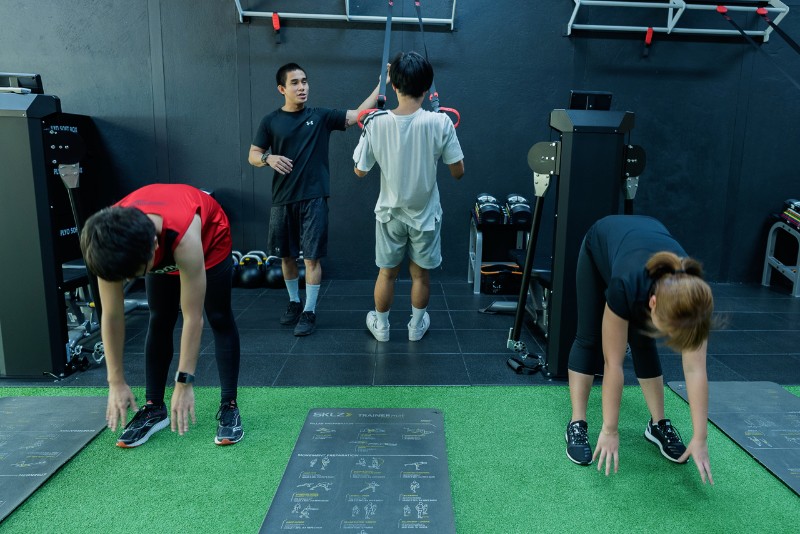 By the next set, one of the exercises involved TRX. While I sucked in all the other sets, Bernardo said that I did that particular exercise well. But when I reached the third set, the feeling in my throat grew into nausea. Soon, I ran to the washroom as quick as I can.
When I returned, the team was about to do the final set: eight rounds of running. And that was it.
The aftermath
"You now have an excuse to skip work tomorrow," Bernardo quipped at the end of our session. It wasn't a mere joke, though.
On the night of our workout day, I was able to sleep really well. In fact, it was the best sleep I've had after so long. By the time I woke up, I felt so relaxed. But then, my real suffering started when I stepped out of bed.
And my daily routine didn't make it any easier.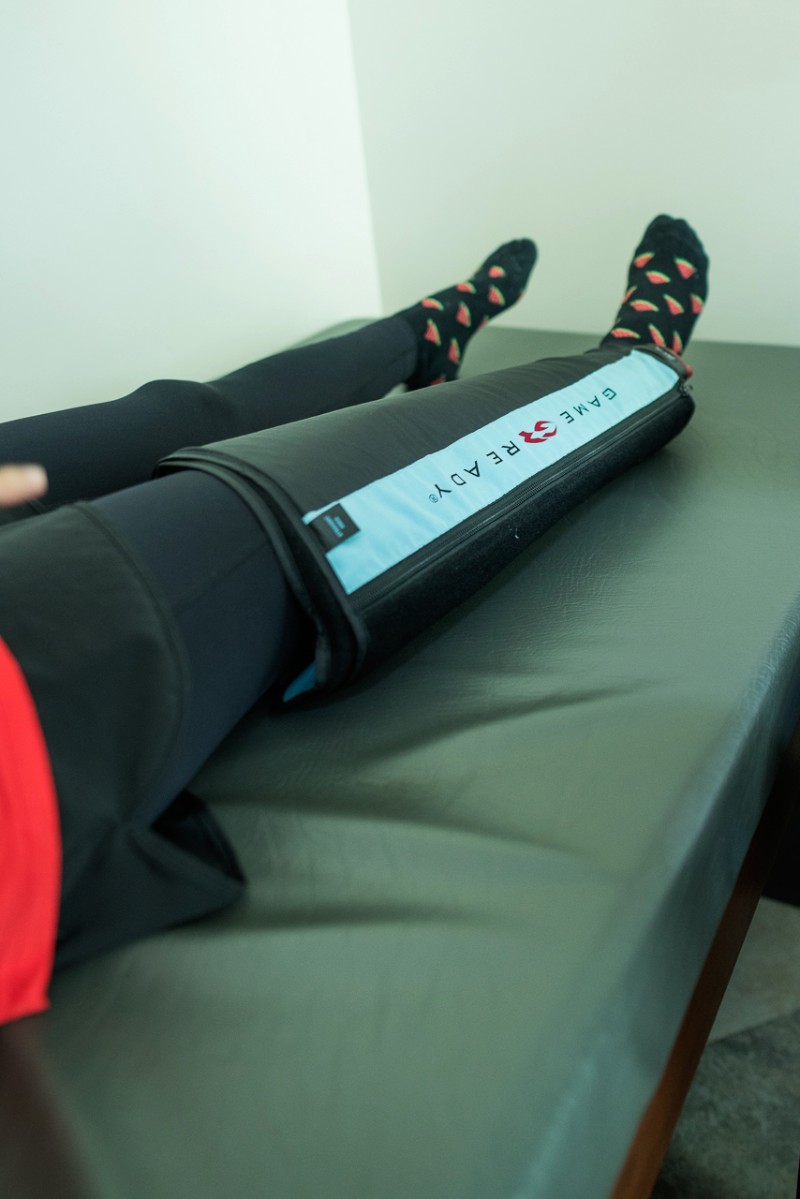 When I was in college, climbing up the stairs was more difficult than going down. The few days after our workout, though, revealed that going down the stairs could also be worse than going up 10 flights of stairs. At this point, there is no such thing as rushing because you just can't rush. If anything, I felt so helpless. I felt like I was an infant once more who was trying to learn how to walk minus the chuckles.
This painful sensation is called delayed onset muscle soreness (DOMS). Unlike the popular belief that lactic acid accumulation causes DOMS, this soreness is just the body's response to microtrauma to the muscles caused by strenuous physical activities. The pain develops 24 to 48 hours after your workout and subsides after five days to a full week.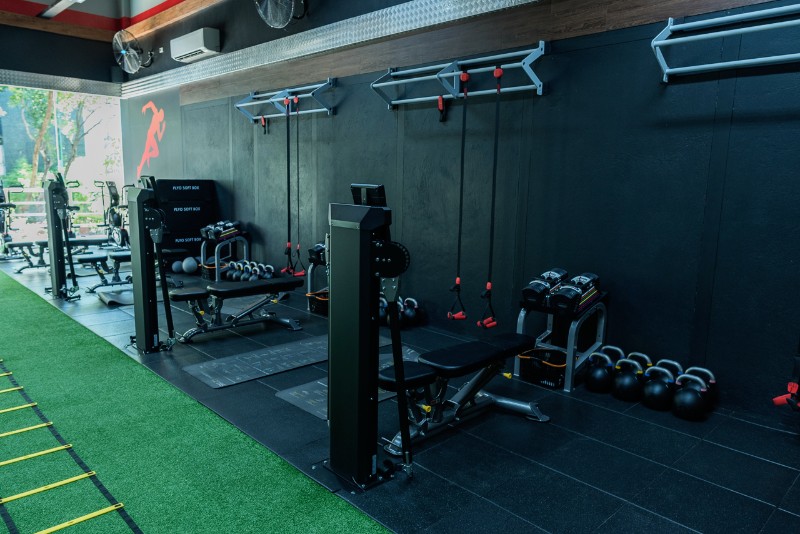 The discomfort grew more unpleasant as days passed by. When I thought going down the stairs was already intolerable, any position similar to a squat brought the worst pain imaginable. Every time I sit down or I stand from my chair, I couldn't help but let out a moan.
The pain persisted for about five days. Then, I woke up one day without the discomfort. There is pleasure in pain. There are things that you overlook on a regular day, but you'll realize how simple things feel so good when your muscles are sore. Doing stretches with my sore arms, for example, felt like the biggest relief I could ever get. In hindsight, walking with sore legs felt like hell. But honestly, it's a pleasant discomfort and you'll miss it once the pain is gone.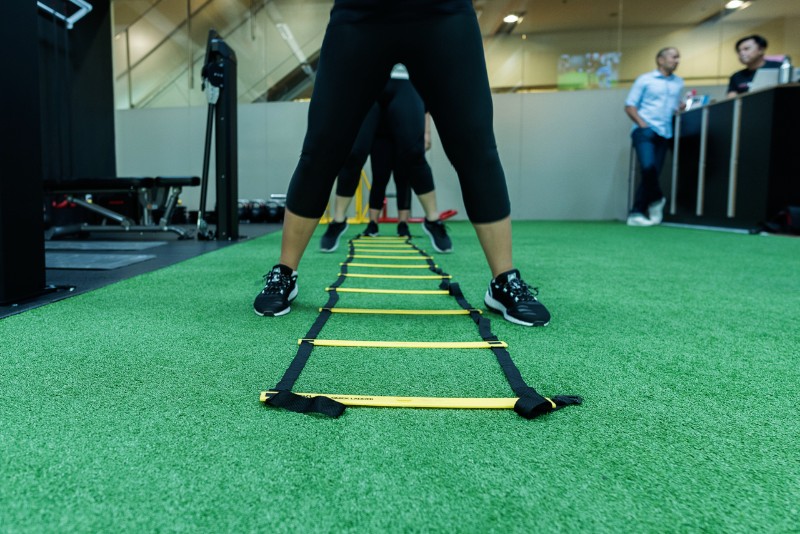 It's been over two weeks since we've worked out. They say two weeks without exercise would lead to a decrease in muscle mass and endurance. That means the next time you do any exercise, you'll feel like working out for the first time again. And that also means you'll suffer from DOMS. But am I willing to feel all those pain over and over again?
Well, yes. Aside from the fact that moving with a sore body felt like an accomplishment, that session changed my perception of fitness. When I was younger, I always thought that I never really needed to work out because I don't really want to bulk up. But then, our concern over fitness doesn't really have anything to do with losing weight or getting that chiseled body. Instead, physical activity plays a huge part in keeping our bodies and our minds healthy.
Focus Athletics. Commerce Center, Alabang and 2259 Pasong Tamo Ext., Makati City. 893-5427
Read more:
How to deal with post-workout soreness (a.k.a. DOMS)
Strengthen your immune system with these habits
Should you be jumping around like Isabelle Daza if you're pregnant?
Read more from Oliver Emocling:
On lonely nights, I chat with strangers on Omegle
How Weightlifting Fairy changed my TV viewing habit
I have never fallen in love and it's okay
TAGS: exercise experiential fitness Focus Athletics health nolisoli.ph physical fitness workout