National Museum will have a space for Philippine sculpture soon
One more reason to visit the museum
Mar 7, 2018
There is so much to look forward to from the National Museum of the Philippines (NM) this 2018. Aside from the most awaited opening of the National Museum of Natural History in May, the NM also teases us with a new gallery opening soon.
In a Facebook post, the NM announced that they will be dedicating a space for Philippine sculpture. This is not NM's first sculpture gallery. As of now, the prominent sculpture galleries they have showcase works of National Artist Guillermo Tolentino and neoclassical sculptures.
So what's new about this gallery? It looks like it will feature more contemporary works. NM revealed that it will feature both figurative and abstract three-dimensional artworks. One of the works that will be featured is the "Muslim Woman" by Iligan-born artist Julie Lluch whose works also include sculptures of Ninoy Aquino and late Manila Mayor Arsenio Lacson along Roxas Boulevard.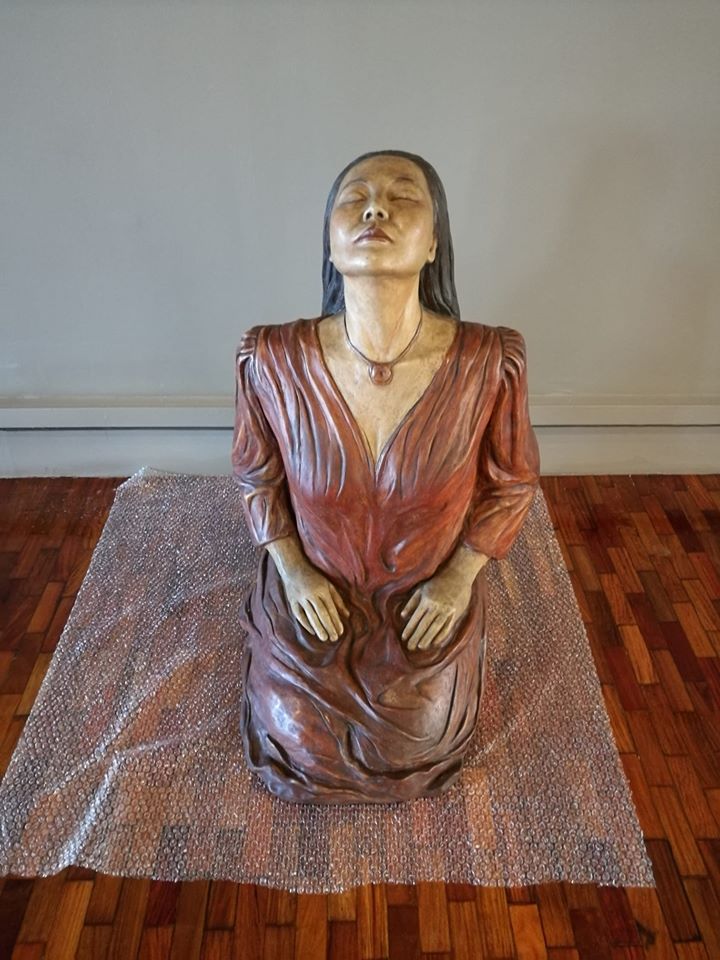 According to NM, works by women sculptors will be prominent in this soon-to-open gallery. That is just apt for their celebration of Women's Month this March—so does that mean that the gallery will be open this month as well? We hope so. Aside from the new gallery, the NM will also admit women to their planetarium shows for free on Mar. 8 for the celebration of the International Women's Day.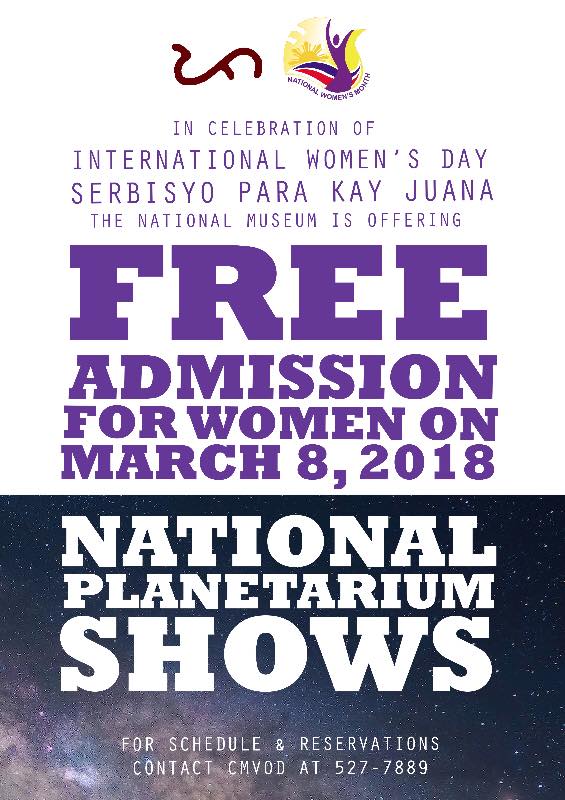 Follow National Museum of the Philippines on Facebook for updates.
Header image courtesy of National Museum's Facebook page
Read more:
National Museum now opens Botong Francisco's greatest work to the public
The best thing in the National Museum of Natural History
National Museum opens doors facing Rizal Park
Read more from Oliver Emocling:
Apichatpong Weerasethakul sets lush, dreamy (almost trippy) scenes
Pinta PH creates local watercolor from rocks and plant dyes
Lav Diaz on why he makes long films set in the past
TAGS: Julie Lluch National Museum national museum of the philippines new gallery nolisoli.ph sculpture