You'll rethink the meaning of good pizza at this UK pizza franchise
PizzaExpress follows the number one rule of delicious pizza: Using the freshest ingredients
info
PizzaExpress

Italian

10 a.m. to 10 p.m. Mondays to Sundays

791-4385

₱

P1,000 to P1,500 for two
Pizza has been at the center of many an argument for a while now, from the (now old) pineapples issue to the talk of Italian authenticity. It all boils down to one thing though: people love their pizza so much, it's serious business.
Of all the kinds of pizza though, I suppose we can all agree that the greatest care and attention to detail goes into the best ones. One of the most popular pizza chains in the United Kingdom—one known for revolutionizing the dining scene when it first opened in 1965 for its affordably-priced quality dishes—demonstrate this even after 50 years and 500 outlets. PizzaExpress, which just opened in Uptown Mall in BGC, provides a balance between consistency and flexibility. Consistency in that the tradition of precision—using the same dough recipe and Italian tomato sauce, for example—remains true across PizzaExpress branches all over the world. Flexibility in that they also try to tailor fit their methods, recipes, and even interiors to each location.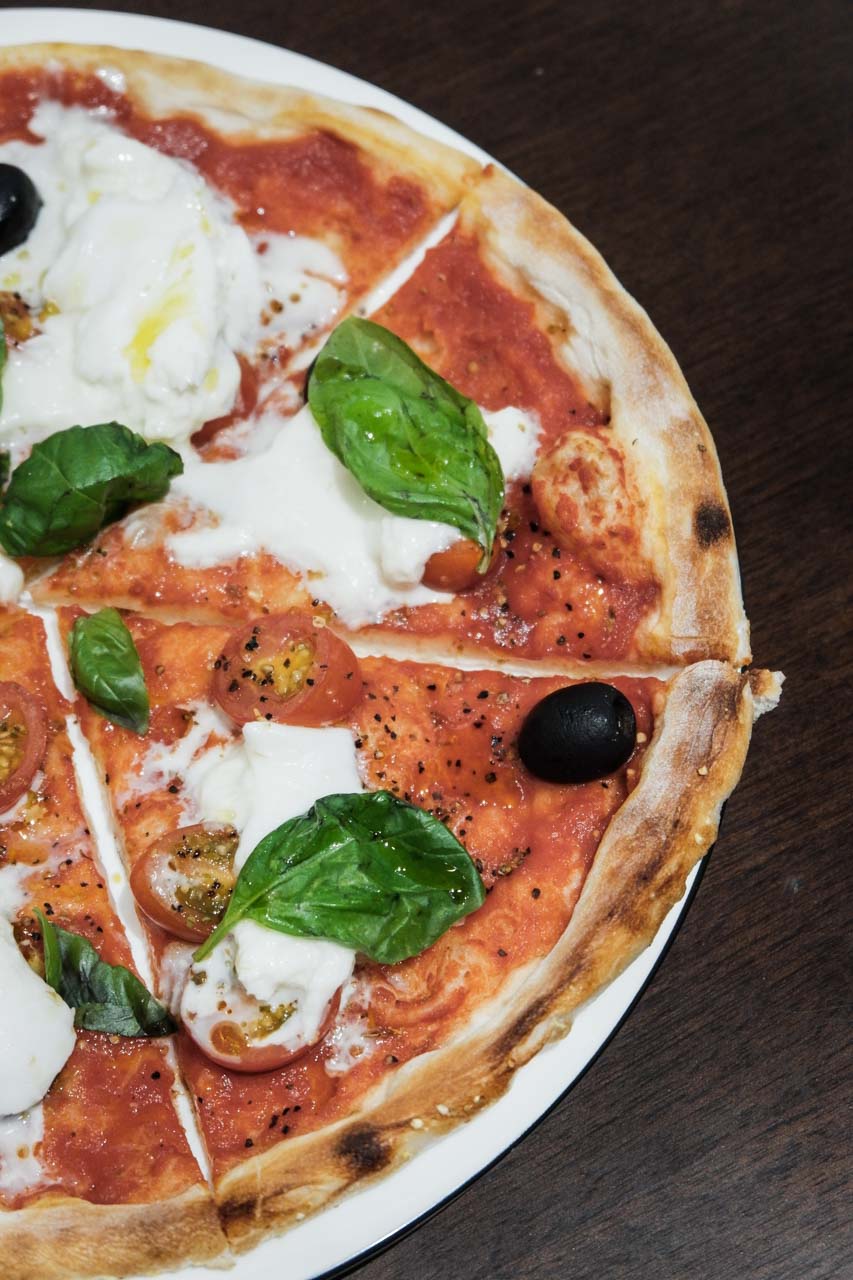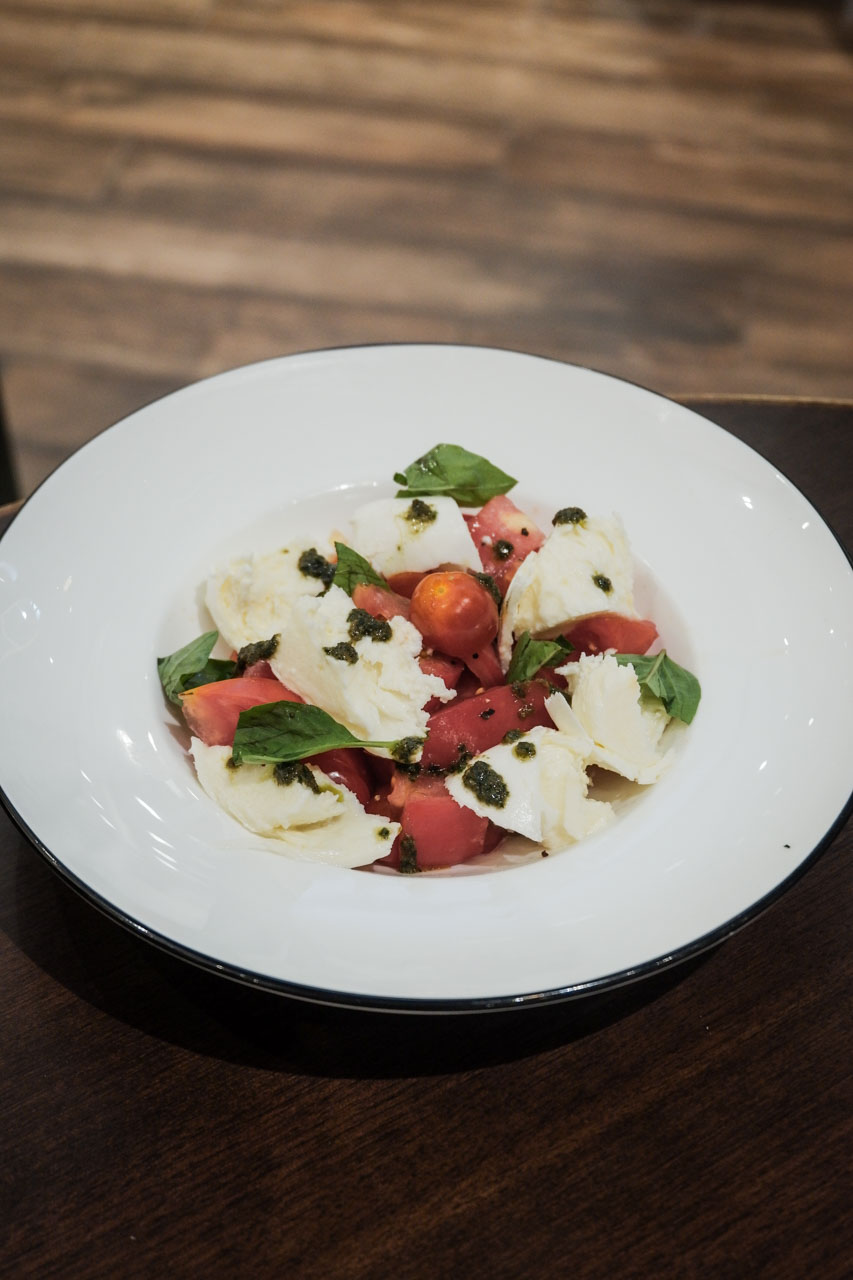 PizzaExpress head of international business development Hakim Haouchine shares that PizzaExpress Philippines' dough is currently sourced from Southeast Asia, and that they're looking into finding local flour that would do the exact same job as their original flour. Majority of the ingredients are now also sourced locally to ensure freshness. Only a few ingredients remain sourced abroad, such as their tomato sauce—a special blend made specifically for PizzaExpress—that has been used by the brand ever since its inception.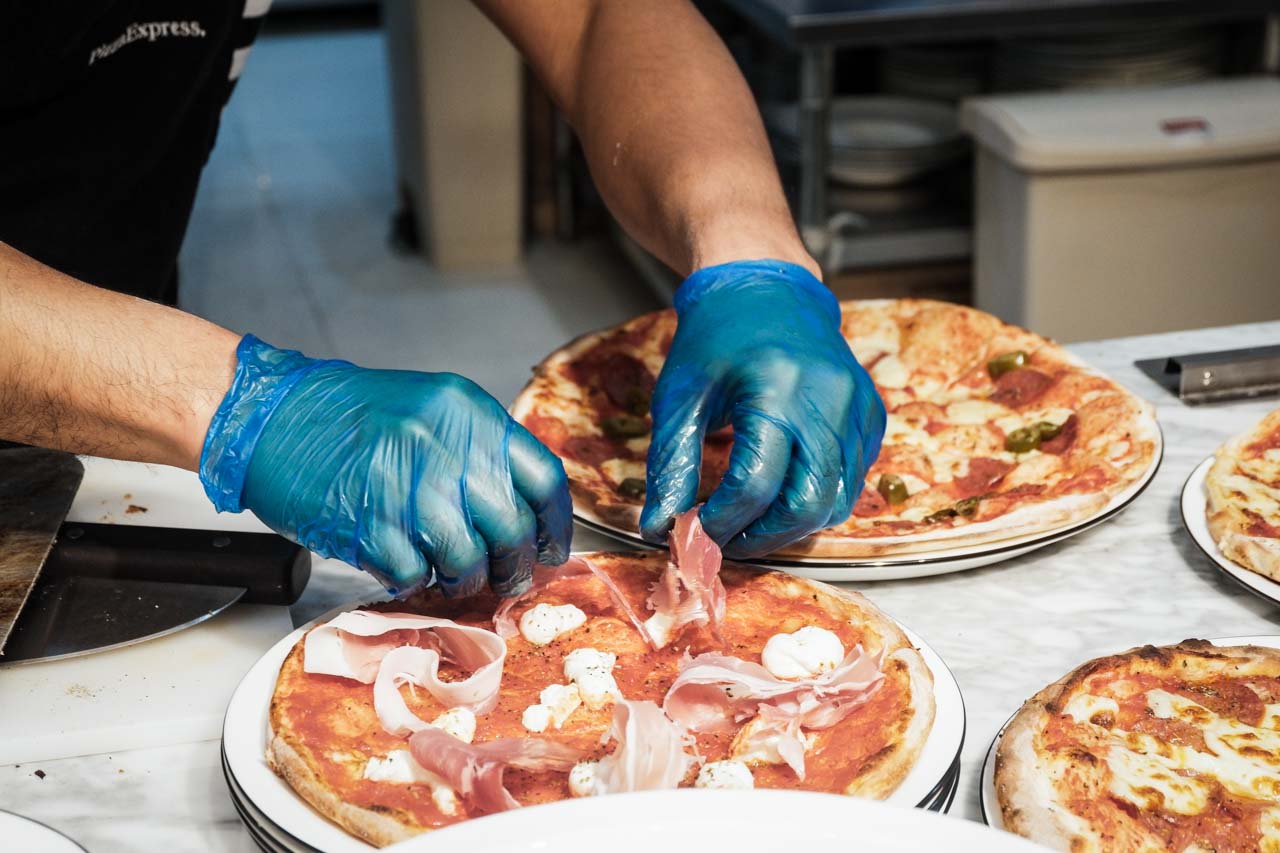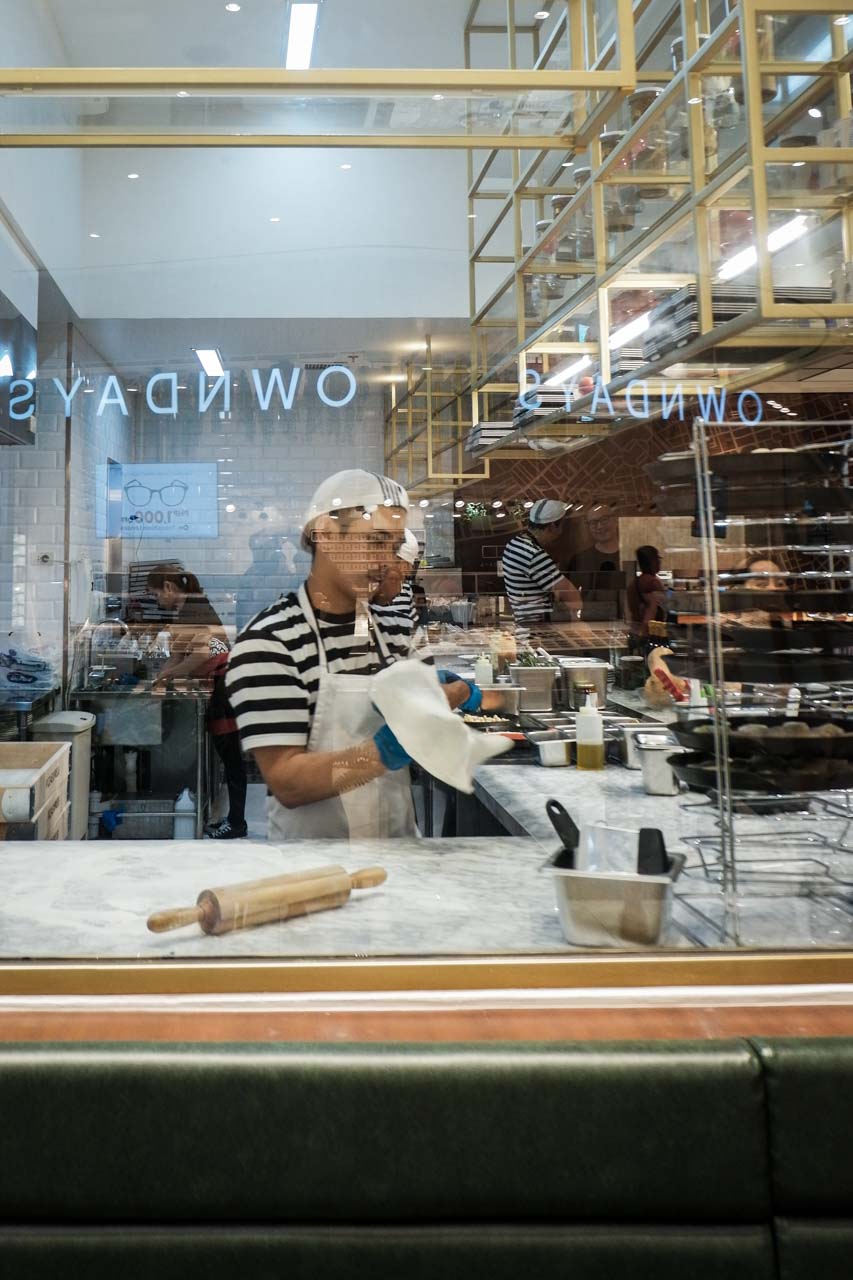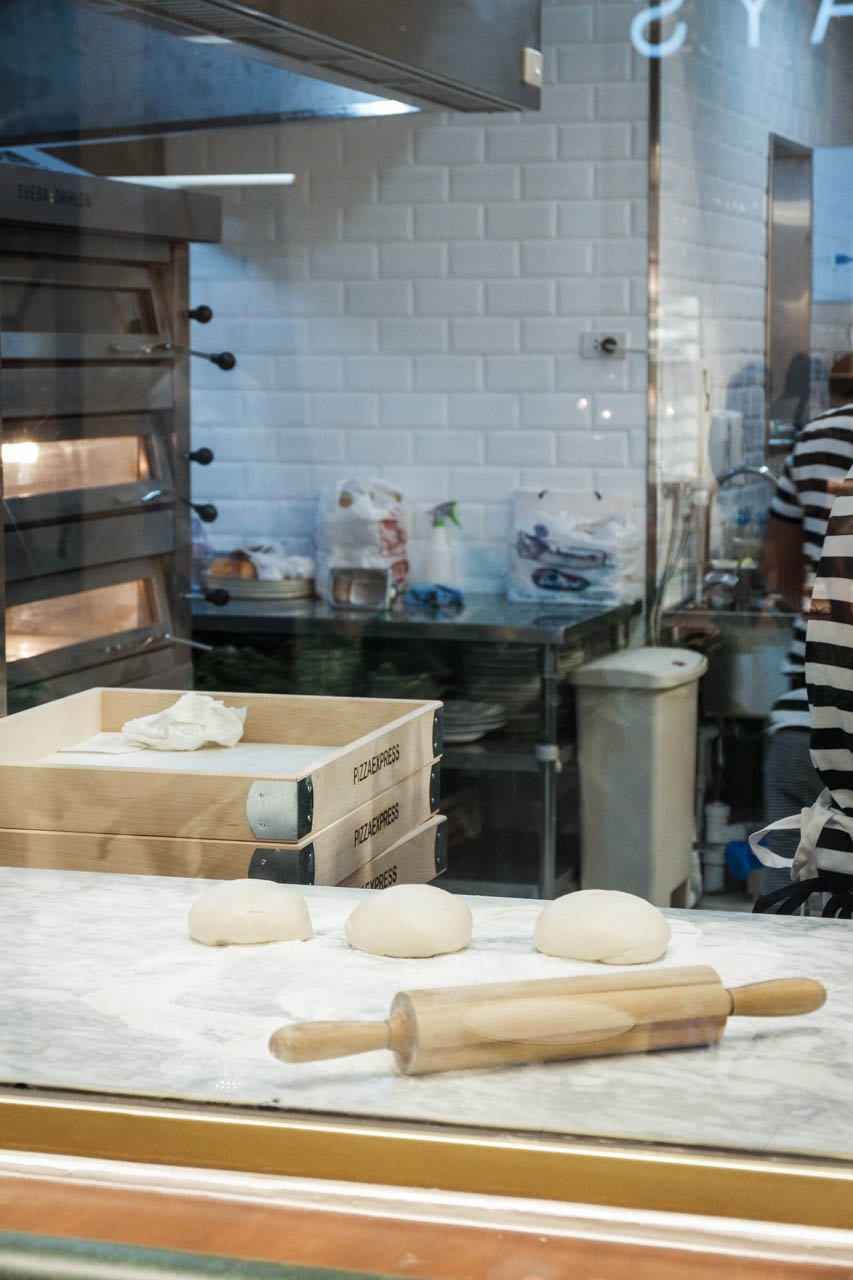 PizzaExpress has a good selection of pizzas on their menu, divided into two main categories: the classics and the romanas. Classic pizzas are the traditional neapolitan pizzas with a 10" base, while the romana pizzas are bigger at 13", and have a thinner, crispier crust.
For the classic pizzas, you can never go wrong with a margherita—the basic mozzarella and tomato pizza, which comes topped with a single basil leaf for added flavor. For something more flavorful, go for the Lava—aside from the base mozzarella and tomato sauce, it has burrata mozzarella, basil, olives, and cherry tomatoes.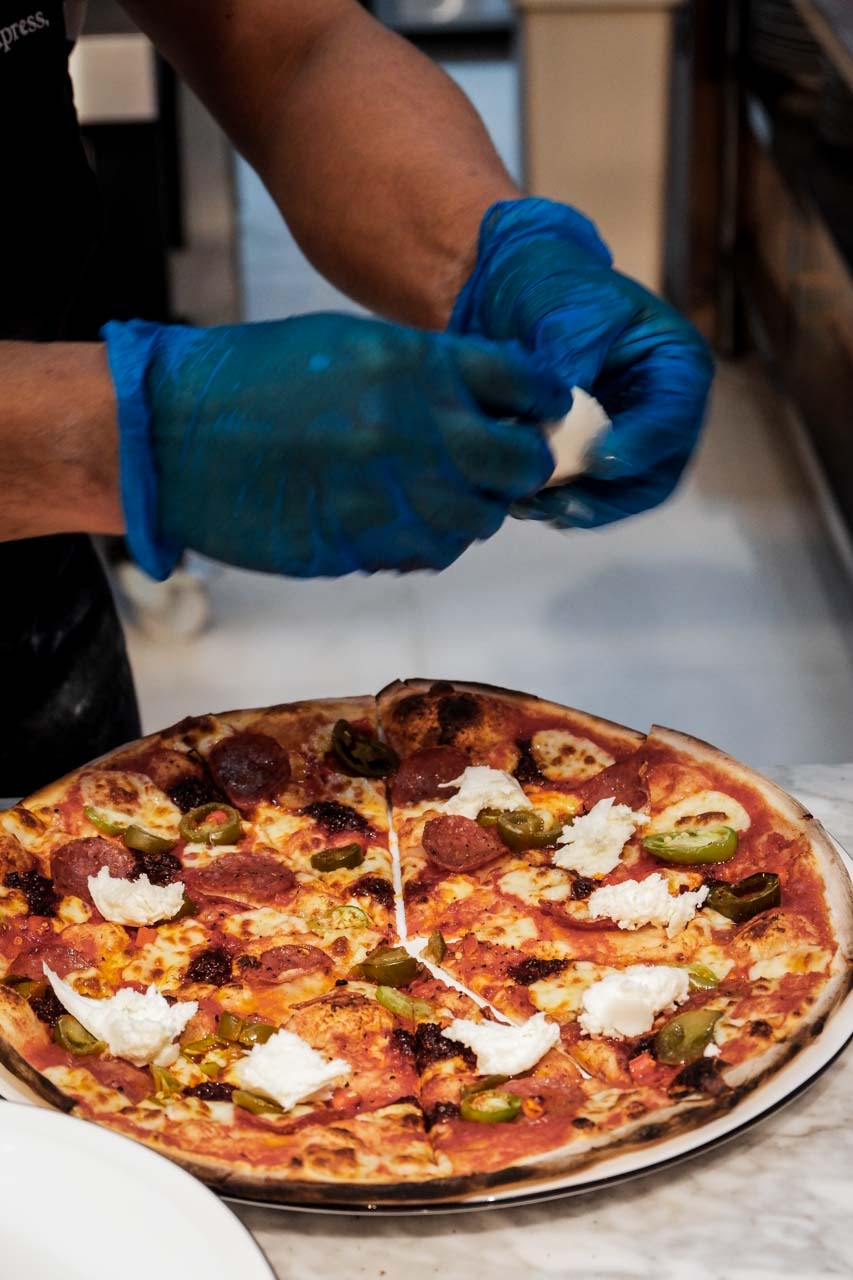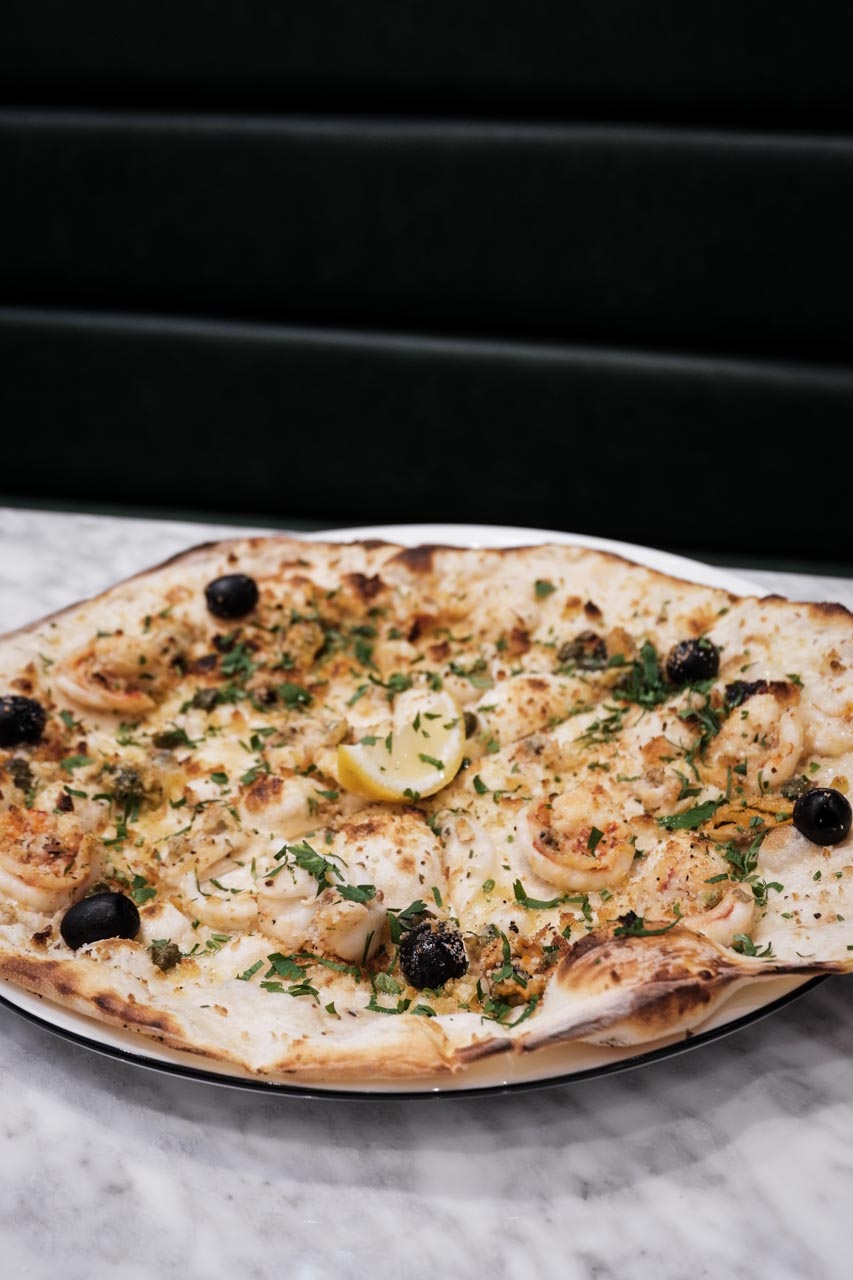 The romana pizzas, on the other hand, are the more unique flavors. Don't expect Hawaiian (the monstrosity, as others would call it), or meat-lovers here. Haouchine personally recommends the American Hottest, a savory but very spicy pie that has three kinds of peppers: fresh green peppers, jalapeños, and red chili. It also comes topped with pepperoni, spicy 'nduja salami, mozzarella, and parsley.
If you're avoiding meat, there's a seafood option in the form of the Liguria. Instead of tomato sauce and mozzarella though, the Liguria features bechamel sauce, topped with prawns, mussels, squid, clams, garlic, and parsley. Plus a lemon wedge for a bit of zest.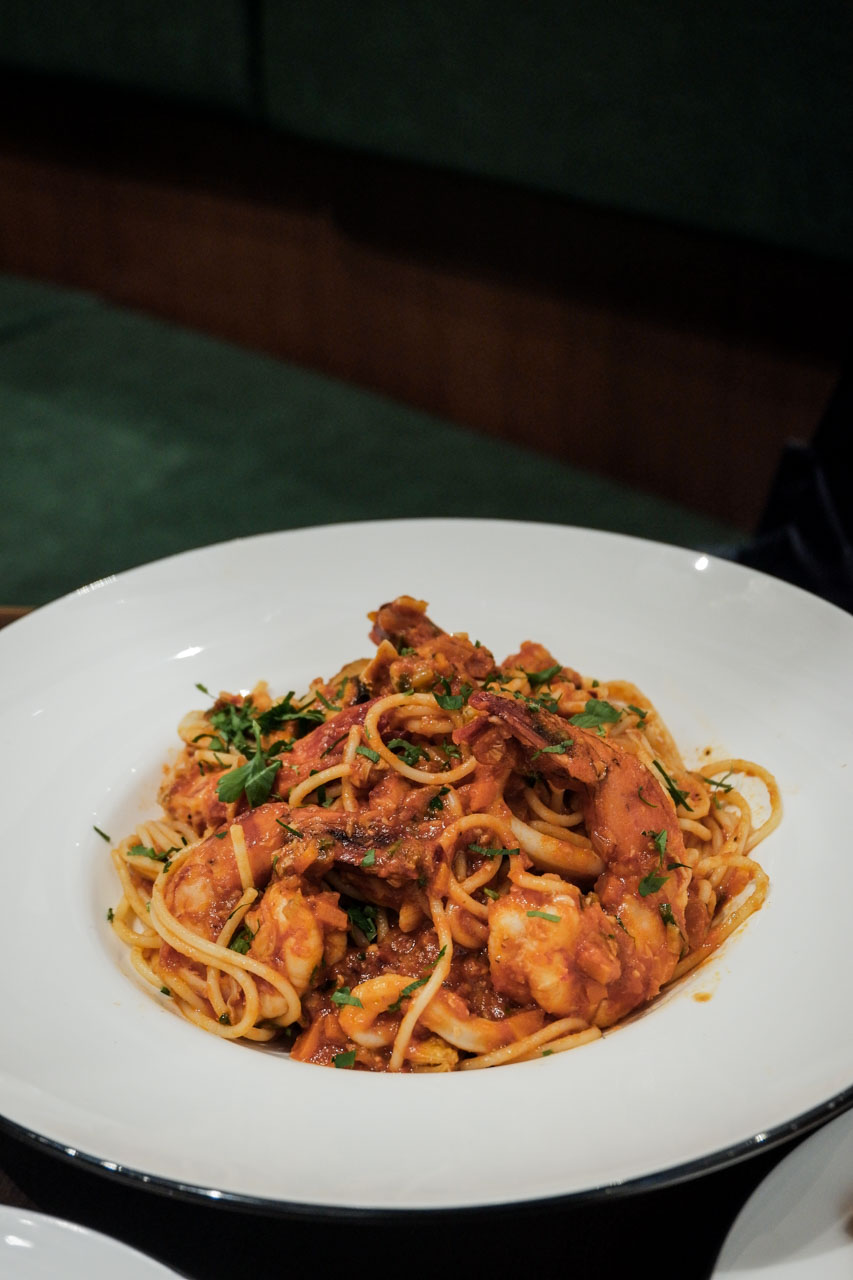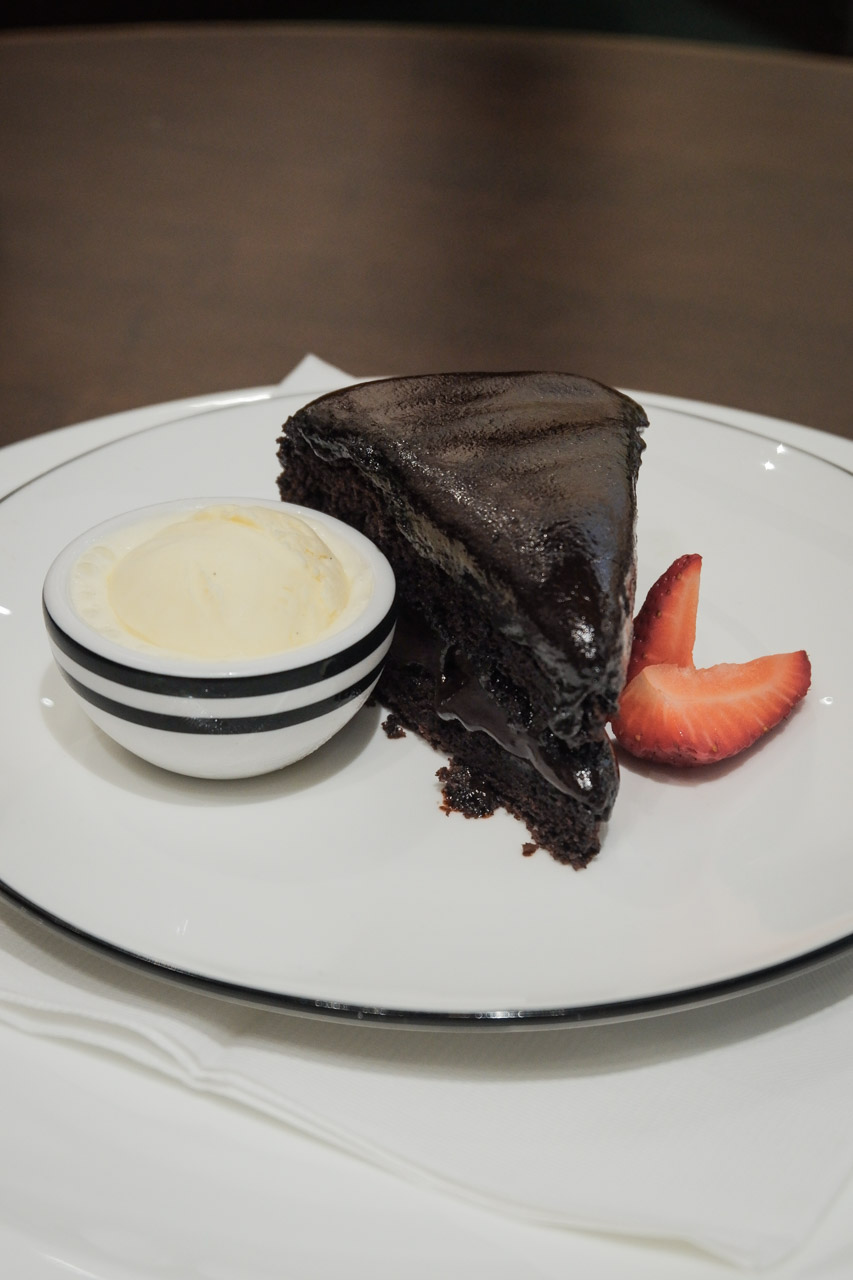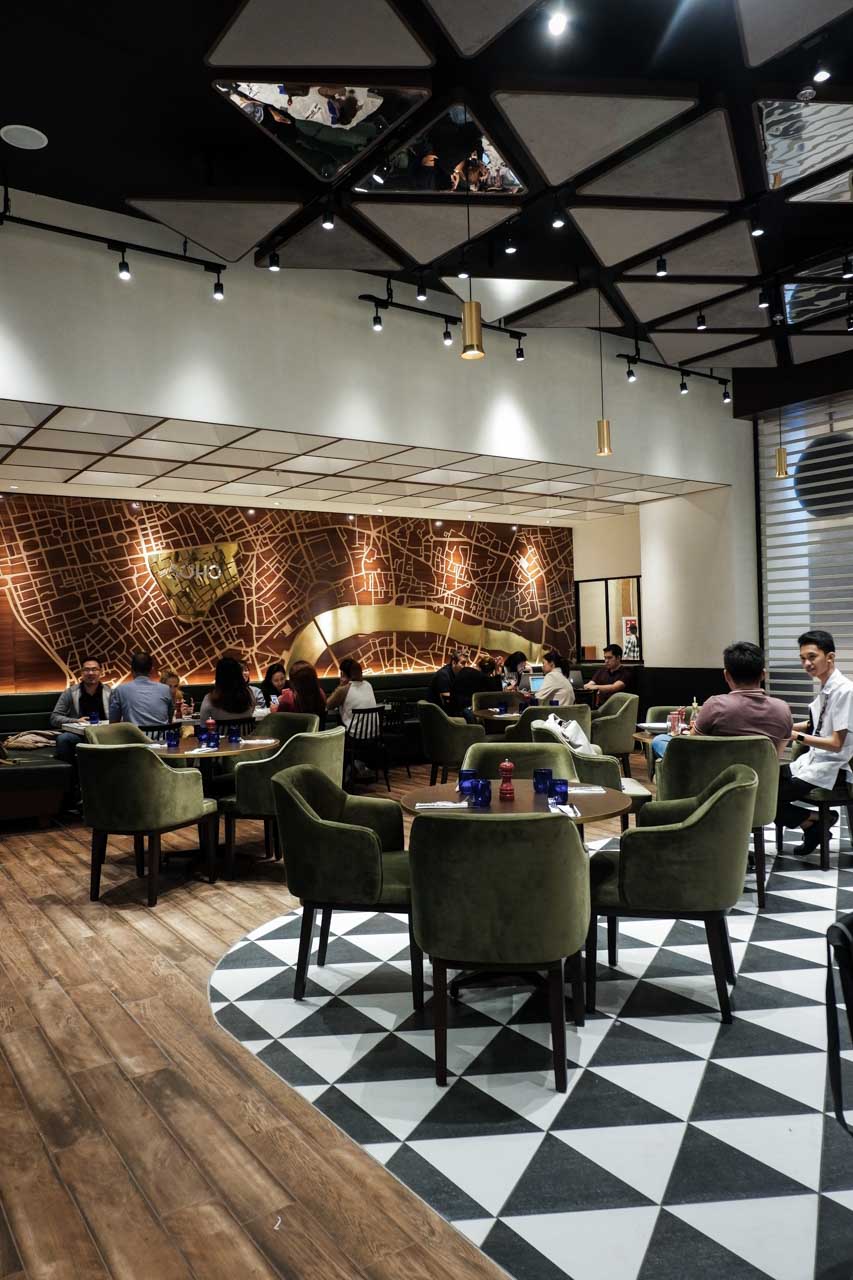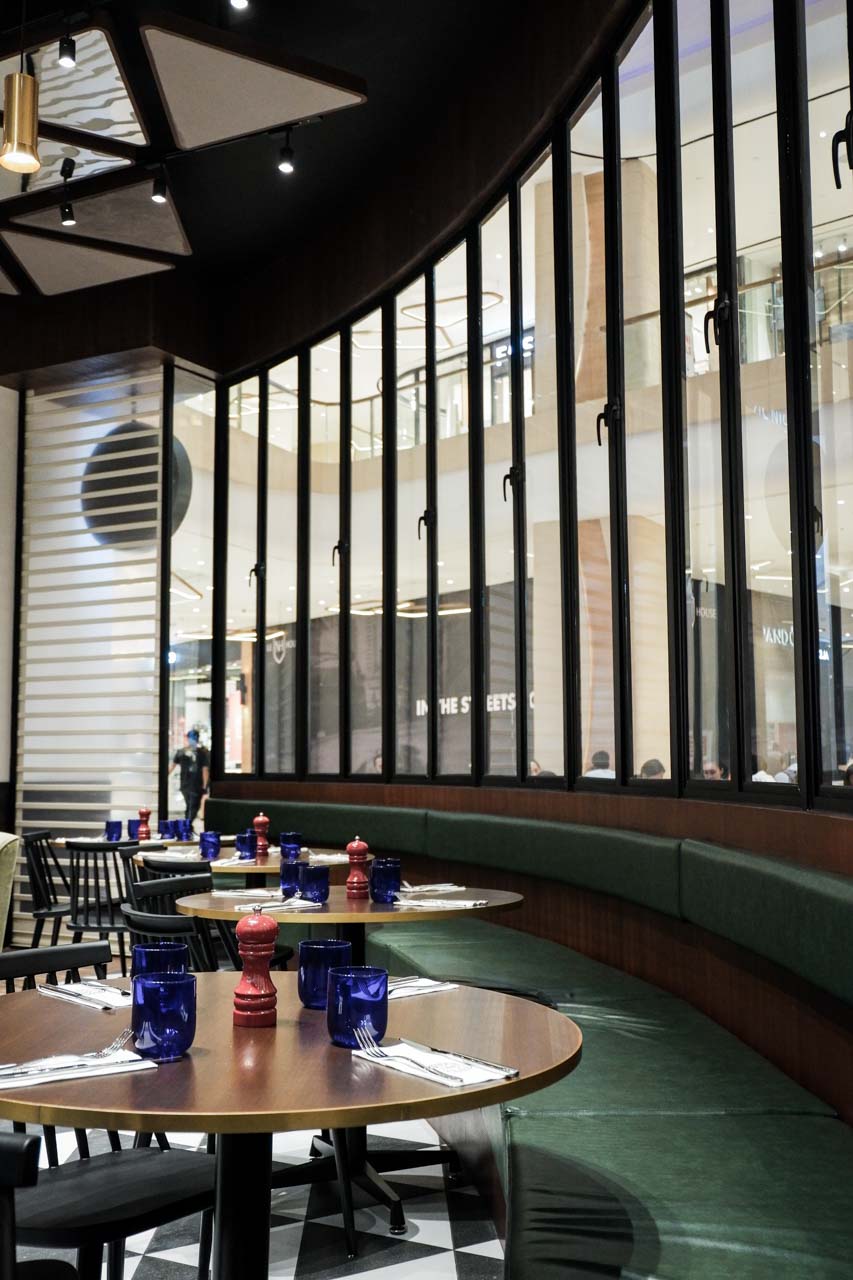 Accompany your pizza party with some pasta, like the spaghetti frutti di mare, a spicy, tomato-based dish topped with a hearty serving of prawns. Be sure to also try some of PizzaExpress' salads, like the refreshing mozzarella tomato salad, which comes with a generous serving of cheese and equally generous serving of plump and juicy tomatoes.
End the meal on a sweet (albeit possibly not that Italian) note with the decadent chocolate fudge cake. Best to eat each slice with a scoop of the vanilla gelato for a balance of texture and temperature in each bite.
TAGS: eats italian food new restaurants nolisoli pizza pizza express pizzaexpress restaurants in BGC
WHY GO?
Go for their unique pizza flavors, like the American Hottest which features three different types of chilies, and their Liguria, a bechamel-based pizza.
MENU