Get inspired by Ayala Museum's Creative Nights series
Members with the Inspire Card get access to exclusive art events
Mar 14, 2018
Life in the city can often be overwhelming. Too many sights and sounds surround us and bombard our senses, drain our energy. But if there's one place that offers respite, however brief, it's a space dedicated to art.
Immersing yourself in an artwork can place you in a different headspace altogether. That may be viewing an abstract calligraphy-inspired piece by Fernando Zobel, or even sitting in a staged fusion of music and art.
The latter is exactly what happened during Ayala Museum's first installment of its Creative Nights events series. Instrumental rock band Tom's Story performed at the museum's lobby, with surrealist Rodel Tapaya's exhibition Urban Labyrinth in the background. After one song, the painter himself took center stage.
In an exercise in synesthesia, Tapaya performed a live-drawing session in response to the rock trio's live music. The result? A portrait of a mythological creature with two faces and branches for horns. A synthesis of two mediums seemingly opposite.
This was just one of many more events to come.
As a creative, it's difficult to keep one's self inspired, much less find stimuli to get the juices flowing. But with Creative Nights, Ayala Museum sustains and stimulates one's imagination, whether you're an artist or an art appreciator.
How to get access to Creative Nights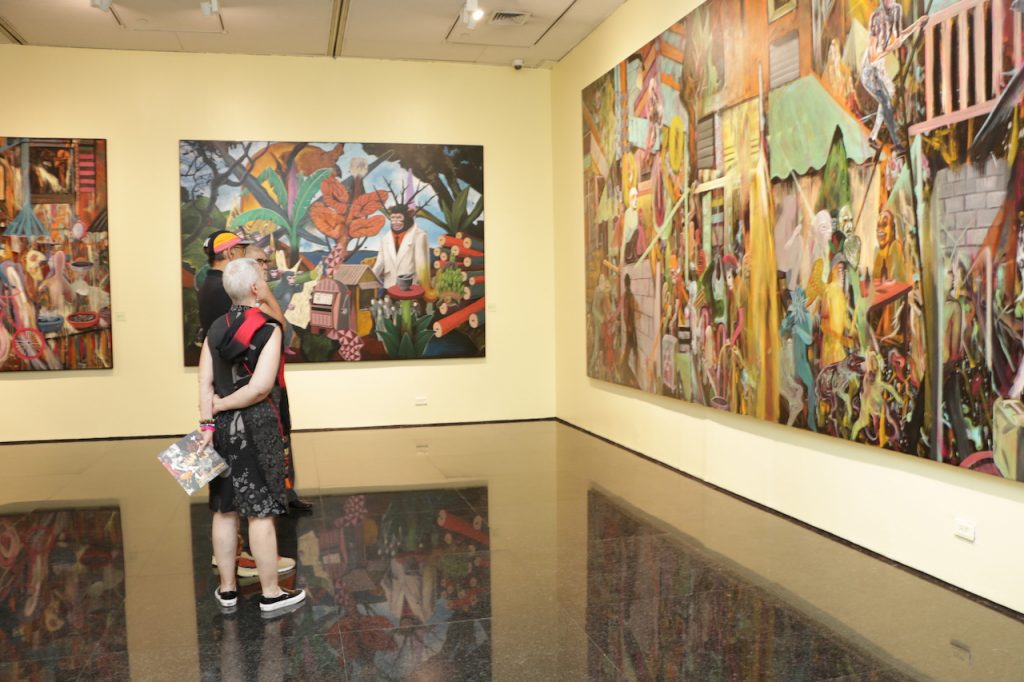 With a yearly fee of P1,500 for regular members and P3,000 for premiere members, you acquire an Inspire card and entry into the Ayala Museum Collective—the museum's membership community. Members of the collective gain access to exclusive workshops, performances, gallery tours, and the Creative Nights events.
To be a part of the Ayala Museum Collective, drop by the Ayala Museum counter or email them at [email protected].
For the full list of membership perks, head to ayalamuseum.org/membership.
Photos courtesy of Ayala Museum
Read more:
Artinformal just opened its second gallery in Makati
How tech powered Plet Bolipata's installation at Art Fair
This is how art is helping communities
Read more from Belle O. Mapa:
Victor and Maggie Wilson-Consunji are fitness and couple goals
Remembering Ren Hang: the eroticism of mental health
Here are the best notebooks for bullet journaling
TAGS: arts Ayala Museum creative nights culture events makati nolisoli nolisoli.ph nolisoliph