Holy Carabao's journey from backyard garden to lifestyle brand
"We want to introduce a certain kind of consciousness through food," says Holy Carabao co-owner Melanie Go
Mar 7, 2017
Holy Carabao Holistic Farms is composed of a group of family farms from different parts of the country that offer organic, biodynamic meat, dairy, and produce. It was established in 2007 by Hindy Tantoco, who started an organic garden in her backyard in Sta. Elena, Laguna as part of a quest to provide her family with delicious, healthy, chemical-free food. "I just wasn't satisfied with what I was seeing in the market and I just decided to start in our backyard little by little, and then it was so plentiful that we started sharing them with friends and family, until we started selling them in [our kids'] school [Waldorf, where] they had market days. And then our harvest just kept growing and growing, then eventually, my husband said, 'Why don't we just turn this into a legitimate business.' That's when it began," Tantoco says. Holy Carabao became Manila's first organic food door-to-door delivery, a service they provide to this day.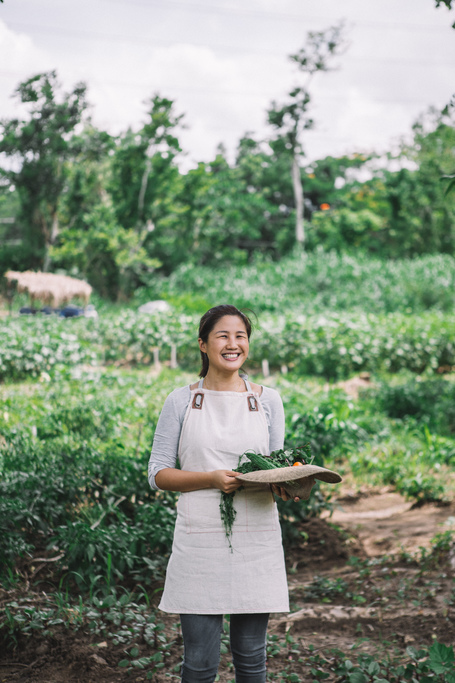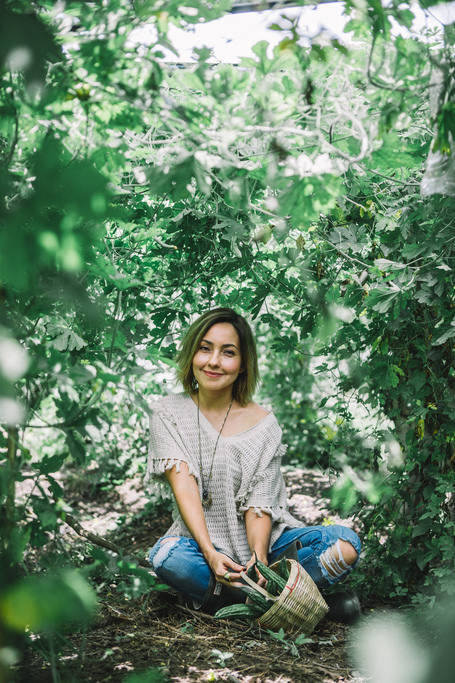 She was joined by Melanie Go, a co-parent in the Waldorf School, where their kids study. "We joined forces and because of that, Holy Carabao's been able to expand. Now we also sell in SnR and Rustan's, and we have an outlet store behind Rockwell. We're also getting more and more involved in farm events and tours," Tantoco says. "We prepare meals for groups—usually families—here in the farm, and the children can learn more about where the food comes from and get to interact with the animals."
In March 2015, Holy Carabao acquired a plot of land beside the Waldorf School in Sta. Rosa, Laguna. Just five months later, the plot has been cleared of wild grass and has become a thriving farm. "It's all indigenous vegetables right now, basically bahay kubo vegetables because that's what grows really well in Laguna soil and the weather here," Tantoco says.
Holy Carabao's Sta. Rosa branch is also part of the Waldorf School's curriculum. "Our children go to this school and farming, healthy food, gardening and the holistic lifestyle is intrinsic to their curriculum. They've always wanted a farm curriculum and a farm right by their school," Tantoco says. "When it came time for us to expand, we thought this was the perfect place to do it. They welcomed us with open arms. It's been wonderful."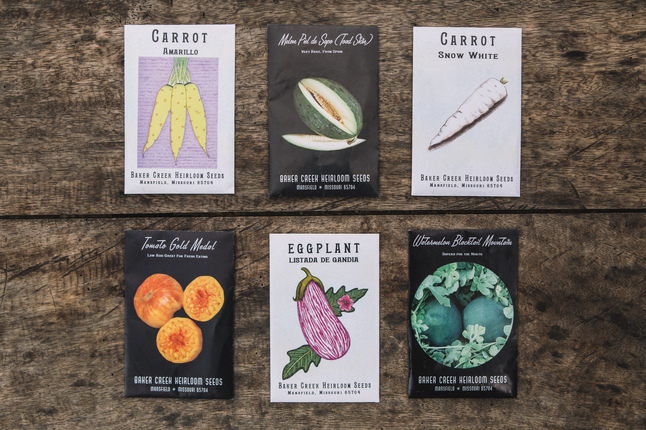 "Food is life. If you want a good life, you need good food. It's as simple as that." Hindy Weber Tantoco
When classes start this year, students will get to learn how to plant and harvest. "We're going to have a rice paddy at the back just for the school," Go says. At only 700 square meters, small for farmland, the space in the Sta. Ana farm is of utmost importance. "We practice biodynamic farming and integrate permaculture, and intrinsic to that is the presence of trees, fungi, and animals on the land. It's not a clinical environment," Tantoco says. "We also planted flowers because we need the bees and the butterflies, that's part of the whole ecosystem of a farm. We don't like anything too manicured… that's not how nature works. Just have a balance of everything."
The Sta. Ana farm isn't finished. There are plans to build a terrace and pavilion for events and workshops. "Part of our DNA is always the family, so in between those events, we want to have lounge areas and playscapes… so while their parents are having a meal or reading a book, the kids can just be around and feel completely safe, but free," Tantoco says.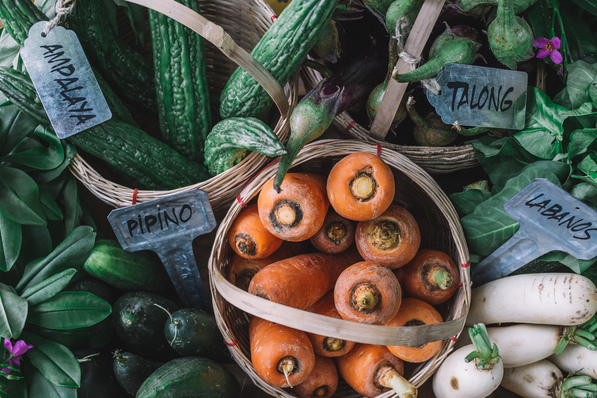 Holy Carabao hopes to offer more people the choice to live happier, healthier lives, starting with what they put in their bodies. Aside from producing crops, the Sta. Ana farm also hopes to be a place where people of all ages can discover where their food comes from. "We want to introduce a certain kind of consciousness through food," Go says. "We start with food and move up."
"Food is life," Tantoco adds. "If you want a good life, you need good food. It's as simple as that. You want a healthy life, you eat healthy food."
This article was originally published in Southern Living, August 2015.
TAGS: farm holistic Holy Carabao Holistic Farms nolisoliph