At this Poblacion pub, pescetarians can enjoy beer night, too
Bohemia Cafe and Tap House serves healthier bar chow
info
Bohemia Cafe and Tap House

Pescetarian

Monday to Saturday, 5 p.m to 2 a.m.

₱

P800 for two people
What used to be Il Fiore Earth Cafe and Gelato Lab at the outskirts of Poblacion near Century City Mall is now Bohemia Cafe and Tap House, a new neighborhood hangout pub that serves pescetarian fare and the home of Nipa Brew.
It's Hazel Que's new food venture after Il Fiore, which is now at SM Megamall. She describes her new space a good place for your Poblacion pub crawl pre- or post-game. "It's a place that's more relaxed than others where you don't have to dress up and get all fussed up," says Que.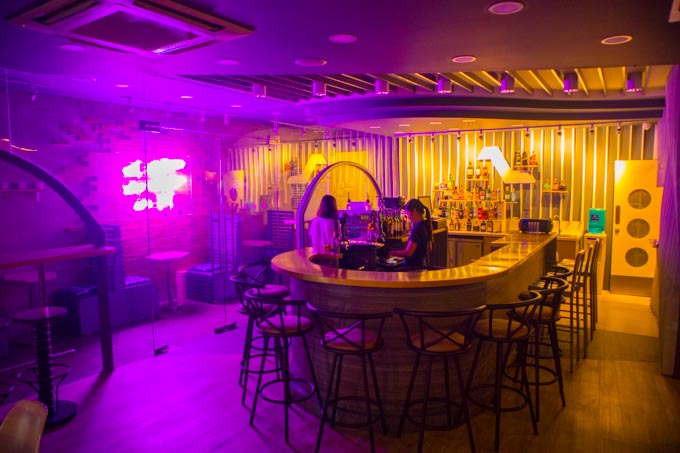 It's also the home of Nipa Brew where customers can get different varieties of the craft beer and soda on tap. As of now, they have six and the menu will still change if the brewery comes up with seasonal drinks. "We knew Nipa Brew still doesn't have a home in Poblacion," she says. Well, they didn't until Bohemia partnered up with the brewery.
The food it offers is a bit special, too. Unlike your usual bar chow, here, seafood takes the spotlight. "The menu consists of seafood-based food. It's a personal choice, very narcissistic, I know," says Que, a bit flustered. She's a pescetarian herself and she was the one who conceptualized the menu.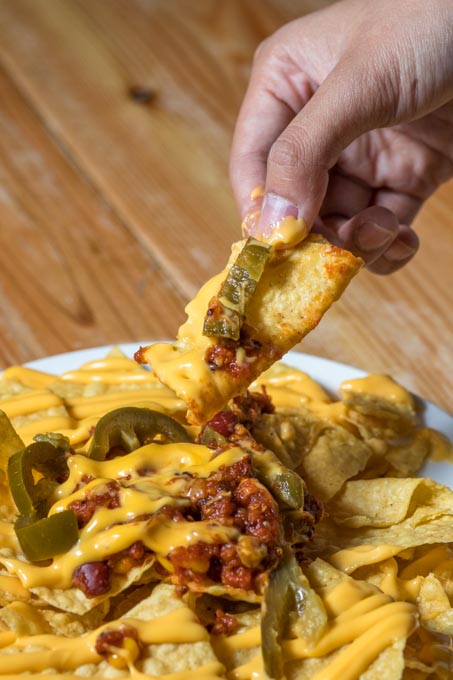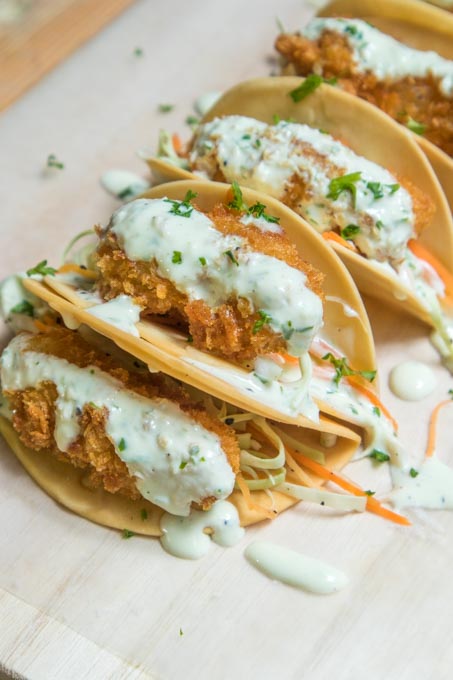 Pescetarian doesn't mean "no nachos, tacos, and burgers." Que just found healthier alternatives to the meat. In the nachos' case, the meaty chili's replaced by corn, quinoa, and beans covered with cheese and jalapeño. The crispy fish tacos are a creamy treat. The beer battered fish fillet in a not-so-hard taco shell is generously showered with garlic sauce. The seafood sits on lush Asian slaw at the bottom of the bite-size appetizers.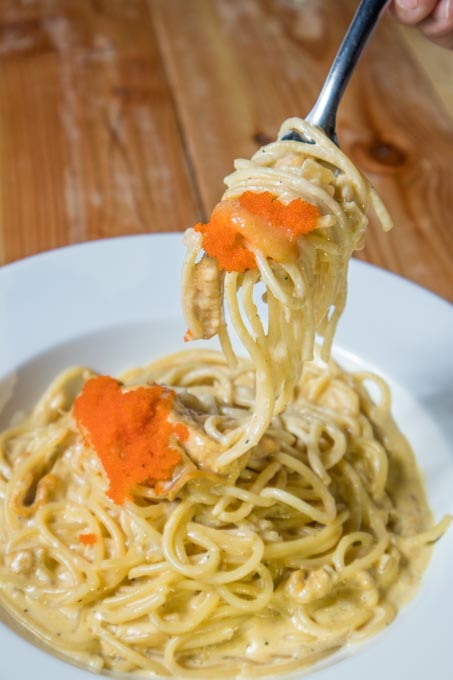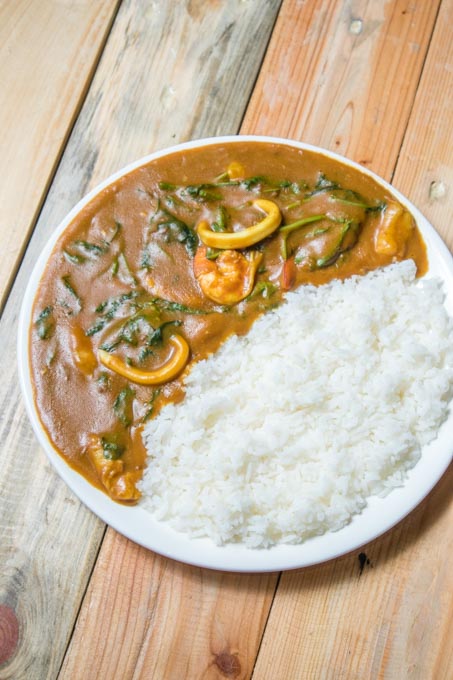 The star of Bohemia's menu may be the creamy uni pasta. It's carbonara enriched by the flavors of uni or sea urchin, and topped with, wait for it, more uni. As a person who gets umay easily, this rich, velvety pasta spared me from that ordeal.
If you want to cut the creaminess in your palate, try their hefty ahi tuna burger served with fries and pair with Drop Zone, Nipa Brew's Indian Brown Ale that has hints of bitter dark chocolate, toasted caramel, and nutty notes. But if you're not in the mood for beers, Nipa Brew has a tangy alternative, Fizzo Calamansi Jasmine Soda.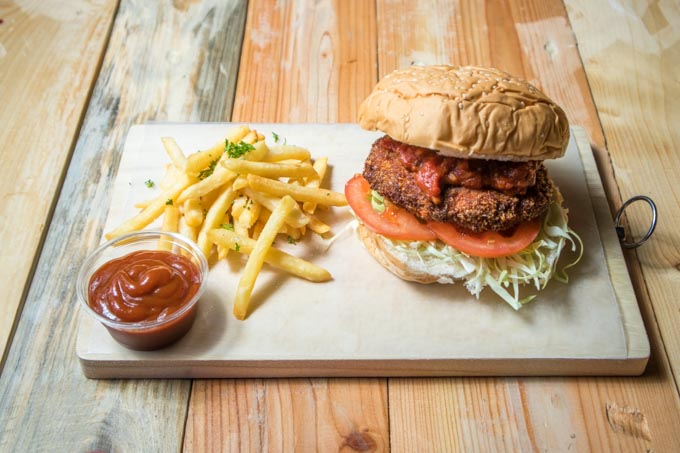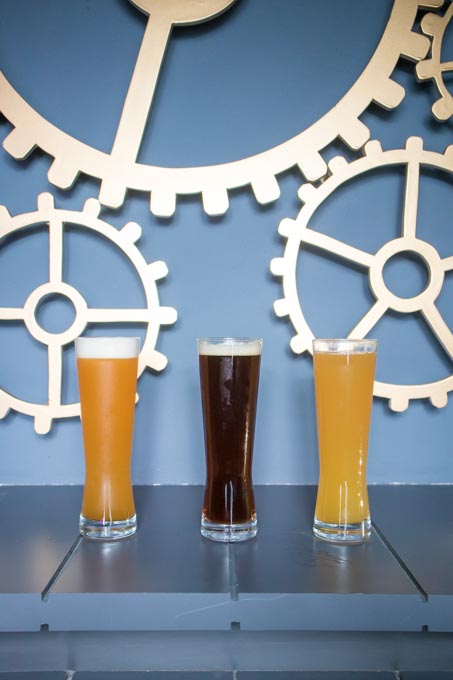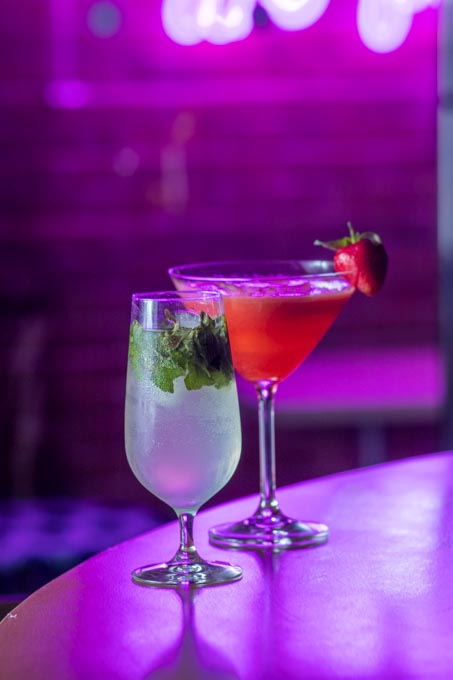 At their grand opening, Bohemia had an open mic night. "We set up the stage at 8 p.m. and whoever wanted to sing and play instruments, the stage was ready," says Que. At 11 p.m., the invited musician started playing his set. If asked if this would be a regular thing at Bohemia, Que says yes. She's also planning on having movie nights here.
"Since Thursday nights are slow here in Poblacion, I'm planning to do movie nights on that day," says Que. It's apt, anyway, with all the condos nearby and how fast-paced the life is, she sure knows what the market looks for now.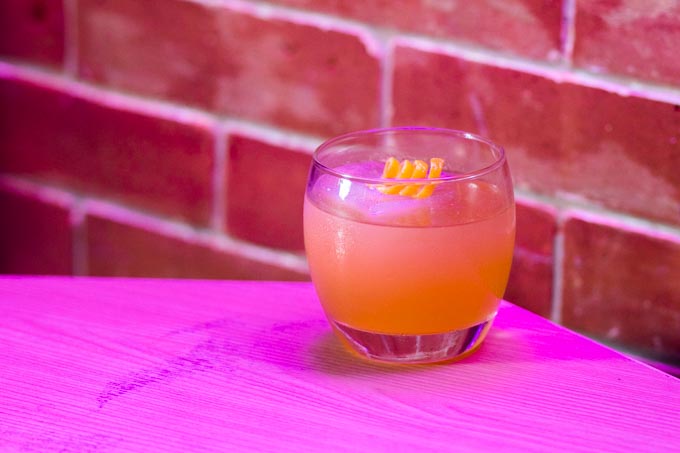 Read more:
Let's talk about a long-time favorite roast: Señor Pollo
The Social is Poblacion's answer to those hot sweaty nights
This tap room is mixing beer in everything, and it's beautiful
Read more from Yazhmin Malajito:
From street to store: Guerilla booksellers find home in Taft
Expat missed Israeli comfort food so much, he put up his own resto
Yushoken and Mendokoro owner opens Japanese concept in a Mazda dealership
TAGS: beer bohemia cafe and tap house city guide eats makati nipa brew nolisoliph Poblacion restaurant south
WHY GO?
Go for the freshest Nipa Brew beers and sodas they serve from tap
MENU